Quiksilver & Roxy SS20 Sunglasses
Brand: QUIKSILVER & ROXY
Interviewee:  JP Bonnemason, Global Eyewear Product Manager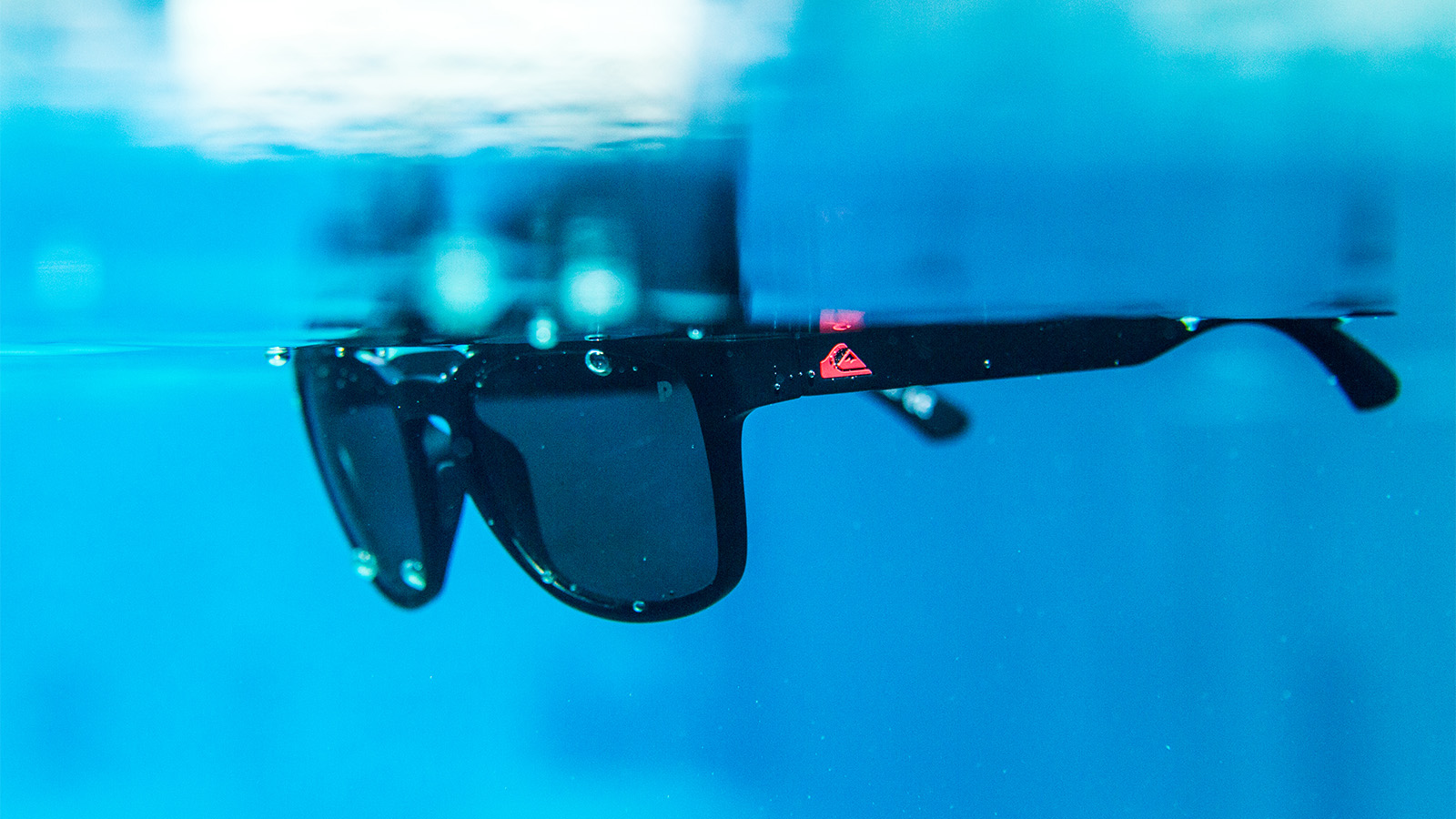 How is the actual situation of the Sunglass market and where do you see the development going in this segment? 
The sunglass market is in between two trends: fast fashion with an important shapes turnover (accessories) or technical products with features and benefits (eyewear) and more perenials shapes. We launched few years ago a fast fashion range under the Baordriders name to cover those fast trends needs in retail/wholesale at 29€. Meanwhile we keep focusing on technicity on the Quiksilver & Roxy ranges with premium materials on frames and lenses. Our Roxy eyewear market is a little bit different compared to the Quiksilver eyewear market. We saw that the women change more often their frames than the men but with a lower price point. The Roxy price positioning is really interesting for women as we propose many trendy shapes as high fashion brands but under 100€ and with premium materials. The men are looking for more perennials shapes but have more interests on tech features as polarization, photochromic, mineral glass, floatable frames, silicon pads etc… and they prefer basic/classic eyeshapes than trendy shapes.
What are the key trends in the Sunglass segment next spring/summer 2020?
QUIKSILVER:
Lifestyle segment includes acetate or metal frames with ZEISS lenses. 4 trendy shapes (round with key hole in 4 base / thick acetate with a lower bridge in 4 base/ wayfarer inspiration in 4 base / vintage metal frame in 2 base. Focus on crystal acetate (clear/honey and smoke grey), tortoise camo and shiny black.
Performance segment features injected frames from Italy with ZESS, BARBERINI or NXT lenses.
Floatable frames with polarized lenses
Mineral glass polarized collection
Photochromic from cat1 to cat 3
ROXY
Lifestyle segment includes acetate or metal frames with ZEISS lenses.  trendy shapes (return of the cinematic squared & hexagonal styles and still thin retro cat eye shapes.
Mainline segment with timeless shapes like retro round with key hole and butterfly styles. We add in this segment more colours combo with flash & ML lenses, metallic painting, glitters etc..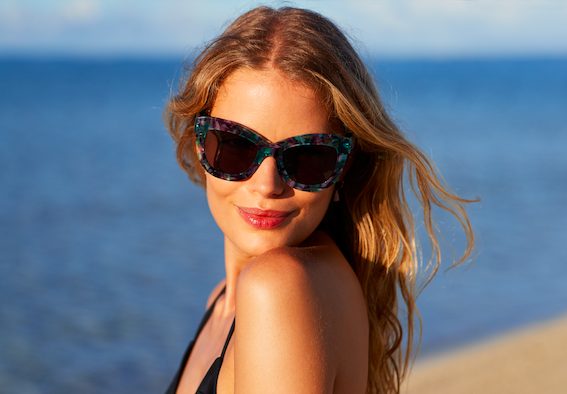 What shapes are most popular for frames and what major new trends can we expect here?
Still vintage influence with retro round plastic front with key hole for men & women. Thin cat eye and butterfly shapes for women. Square front with wayfarer influence for men. Huge trend of visors, wrap shapes, speed frames with 90's touch…
What materials are you using for your frames in SS20?
Lifestyle frames : Actetate & metal
Performance: TR90
Sustainability is a key point for Quiksilver & Roxy.
For Roxy Pop Surf, we are now using a special grilamid called BTR 600 LS which is ecologically produced, based castor plants and energy from bio-mass (Roxy Moanna Premium). To avoid plastic lenses on this king of eco frame we selected mineral glass from Barberini which is at the moment the only 100% recyclable lens and also the most durable lens fabric.
For Quiksilver we use in our floatable range a special injection called TPX which makes the frames float.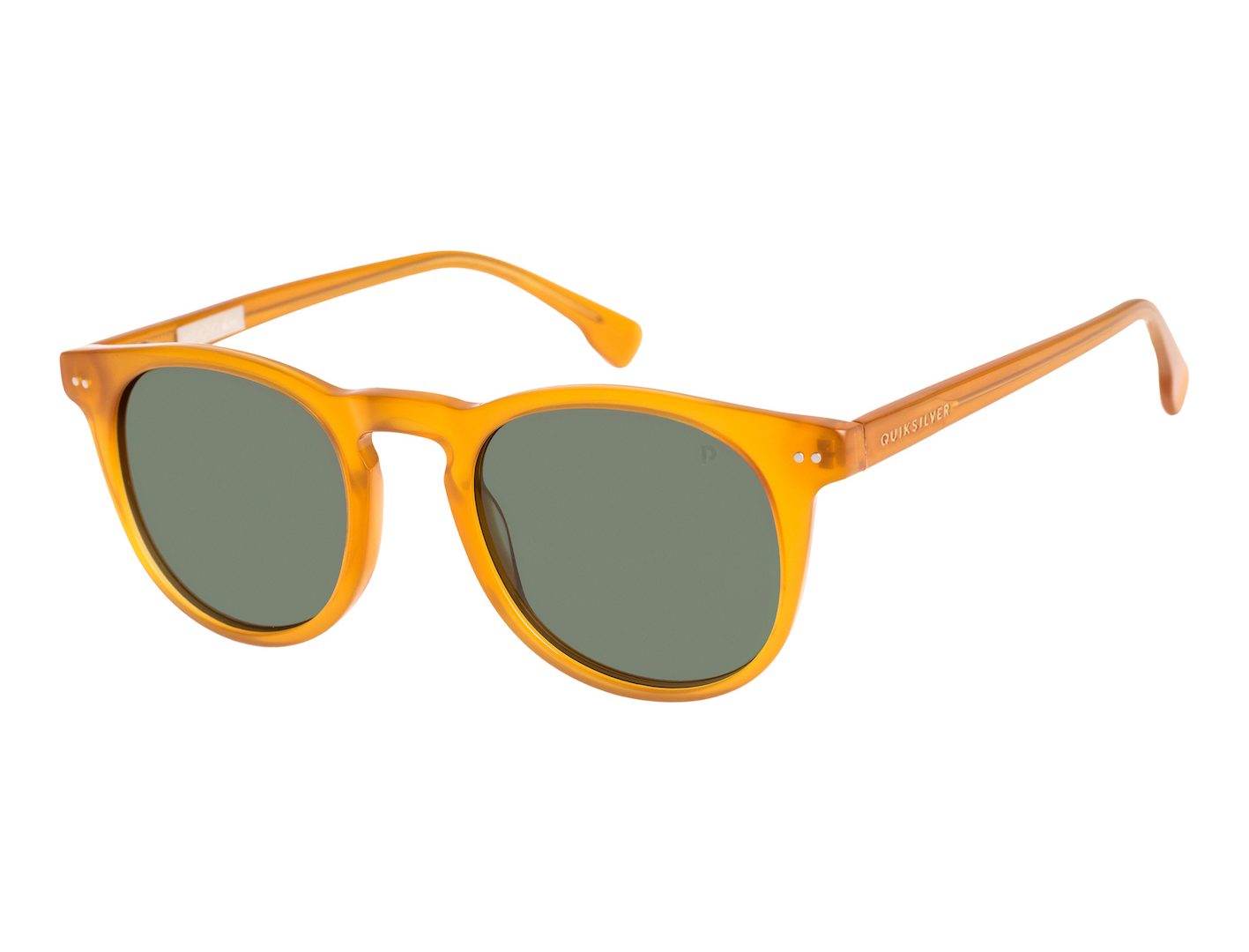 What color range and patterns are you using for your frames? What shades and tints are we going to see in the lenses?
FRAMES

Quiksilver lifestyle: crystal acetate (clear, honey, smoke grey)

Quiksilver mainline: frosted crystal finish

Roxy lifestyle: crystal (clear, honey, pink & blue) acetate. Every summer we push a story of colorized tortoise.

Roxy mainline: metallic grey painting.

LENSES

We work with ZEISS lenses. We launch next summer new gradient based on grey, brown & green tints.

What lens technologies are you working with? Can we expect any new innovations?
We launch a small capsule of photchromic lenses called QUIKSILVER ADAPT, from cat 1 to 3 with the NXT technologie.

We work with Barberini for all our mineral glass collections: best optical clarity and anti- scratch resistance.

If you do prescription glasses: What are the main trends here?
As for sunnies we see two main trends: Vintage metal inspiration with rounded, octagonal, squared eyeshapes.

Really thin acetate frames with crystal colors.

Please outline 3 of your key products:
QUIKSILVER FERRIS EQS1127-XWWR 99€

QUIKSILVER CHARGER POLARIZED FLOATABLE EQYEY03113-XKGG 129€

QUIKSILVER JERICHO EQYEY03128-XCCG 99€

ROXY THALICIA ERJEY03082-XKKS 99€

ROXY NAGARA ERJEY03081-XRCC 99€

ROXY MOANNA ERJEYE03072-XSSN 79€


Fatal error: Allowed memory size of 268435456 bytes exhausted (tried to allocate 7310464 bytes) in /srv/users/boardsportsource/apps/boardsportsource/public/wp-includes/wp-db.php on line 1889