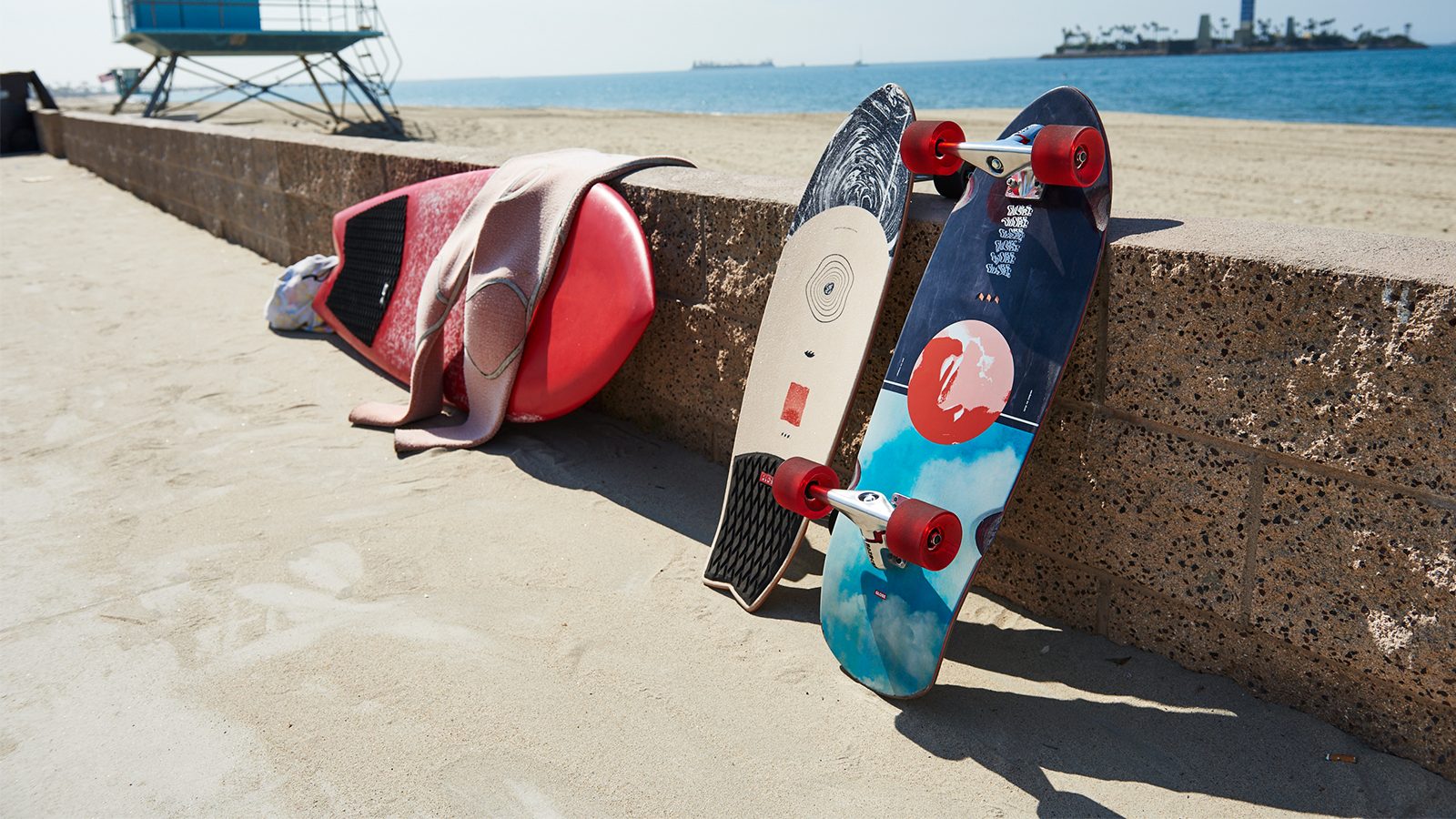 Globe SS19 Longboard Preview
Retail Buyers Guide: Longboards 2019
Brand: GLOBE
Interviewee:  Dave Gitlin – Sr. Skateboards Designer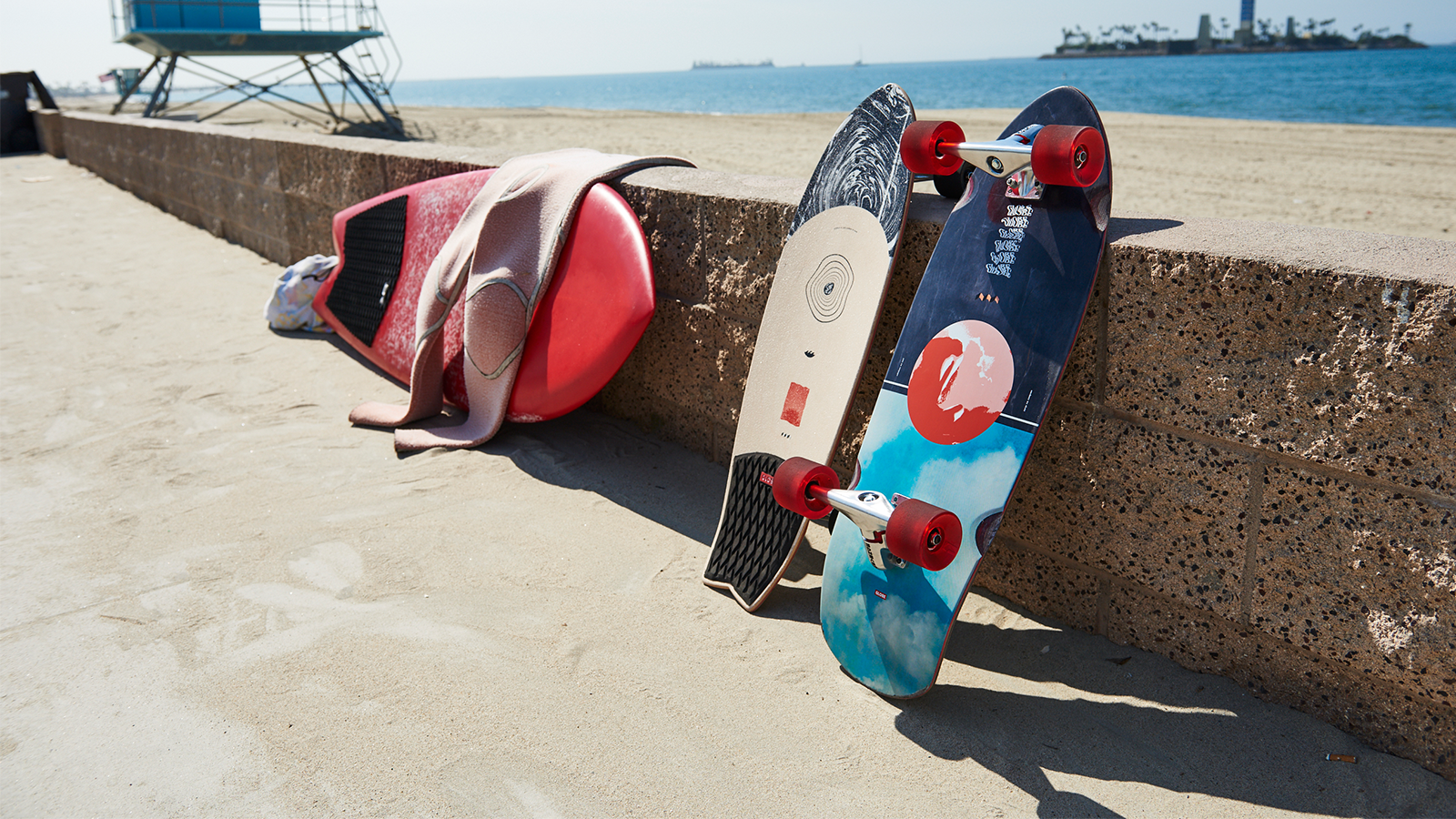 What is the current state of the European longboard market, also compared to the US?
We're seeing a turnaround in the EU longboard market that has now hopefully bottomed out and started ticking its way back up. Requests for classic longboards are starting to pour back in, as well as a little bit of interesting piquing in the progressive sector. The US has remained steadier regarding longboard needs… with not as large of a spike or dropoff in sales. Though, we're happy to be among the remainder of brands servicing the longboard market as others have fallen off.
How are you segmenting your longboards collection?
We've kept it simple with 2 delineations; Classic and Progressive longboards. Our Classic longboards are inspired by surf with an angle and brand relevance in modern surf. Progressive longboards are where we gear more toward the contemporary longboard customer that may have no interest in surfing, typically featuring more progressive concaves and shapes.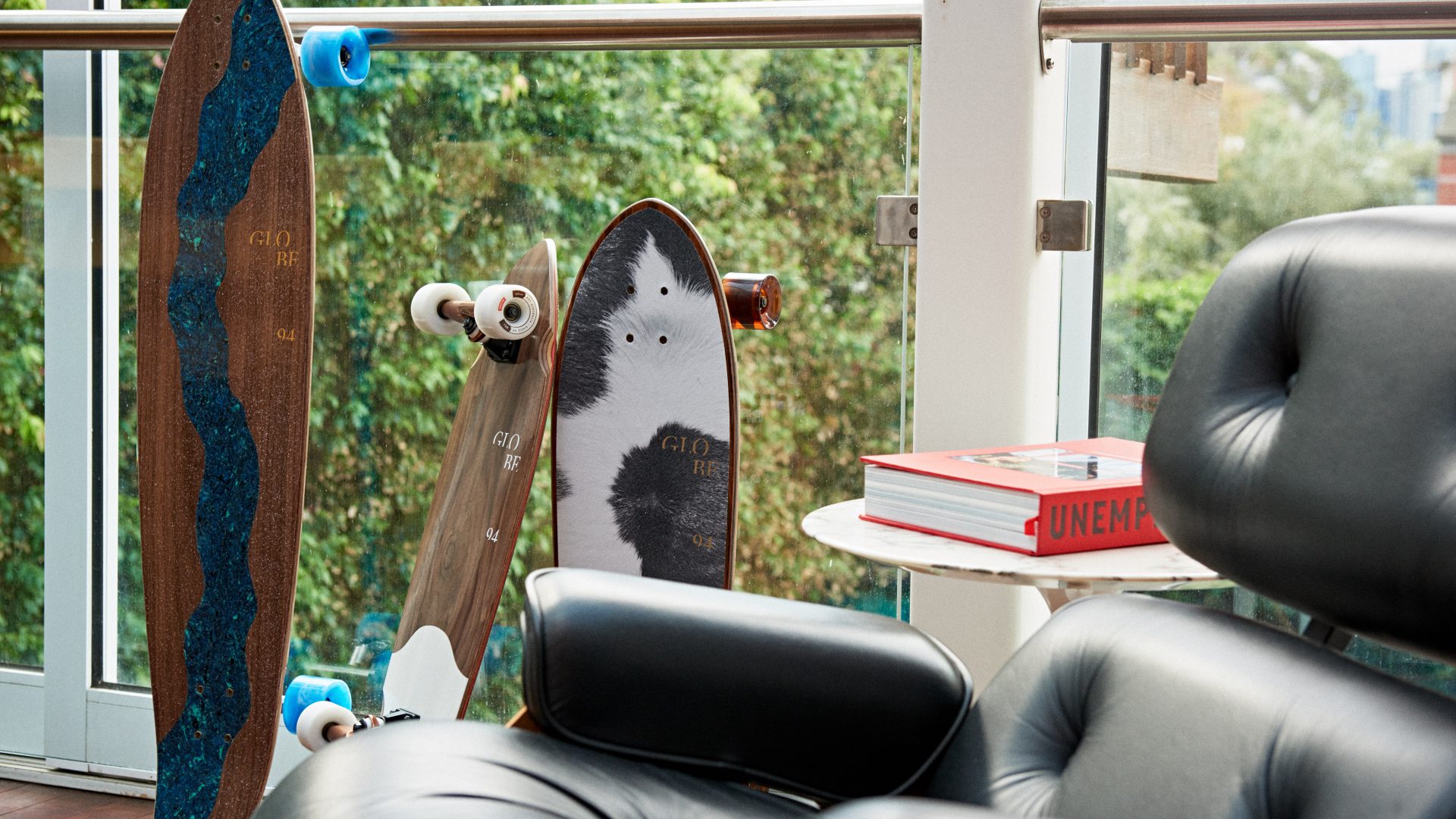 What is your collection theme and which stories are you important for SS2019?
Our spring collection has a lot of variety for buyers. We've got a high-end "Mod Series" inspired by the use of mixed materials in mid-20th century modern design that I'm particularly excited about. There's a couple of featured artist series, from UK and Japan studios. A pair of surf-inspired board series, one focusing on the craft of shaping our new OnShore boards that have a mod-surf feel and feature Revenge trucks which gives them a hybrid cruiser/carver performance twist.
What are your main stories in terms of shapes and materials for SS 2019?
Where to begin!? We've covered a lot of ground with this range. I suppose le'ts focus on the Mod Series. The eclectic mix of materials is purely aesthetic, though it was quite an accomplishment to find just the right way to manufacture these boards. For instance, the Insider features a nice walnut veneer spliced with slick-bottom plastic on the bottom and a copper strip up the top. Combining the 3 very different materials took a great deal of effort.
Which technical features are you the most proud of?
Still quite happy with our Pearl Slick bottoms. They slide scary fast.
BEST SELLERS
Please name and describe your 3 highlight pieces and items that retailers should definitely order.
Onshore Cruisers
Developed and designed to offer an enhanced surf-like experience, The Onshore series features Revenge trucks allowing for a greater range of motion while maintaining enough stability to push like a normal cruiser.
Mod Series
Craftsmanship series inspired by mid-century modern design principles, including mixed materials and minimal branding.
Pearl Slicks
No wax, no problem. The bottom of these decks are finished with a special material for slippery slides on the stickiest of surfaces. And they look uniquely amazing.