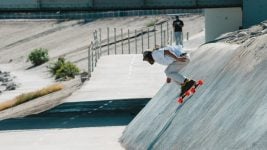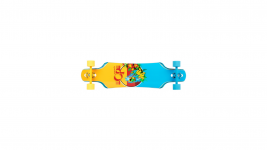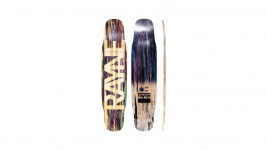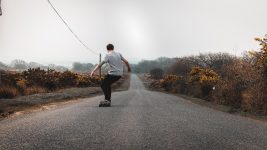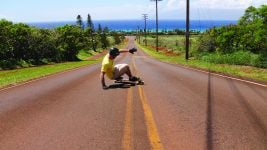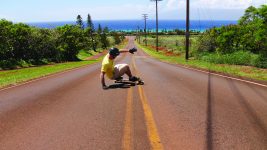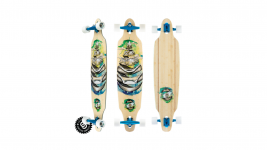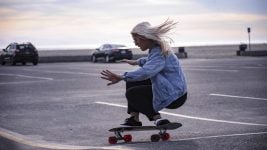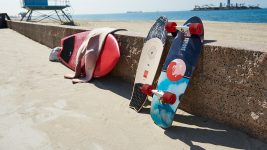 It's high time to write longboard orders for the summer season. Before committing to anything, make sure to read our 2019 Longboards Retail Buyer's Guide by SOURCE Skateboard Editor Dirk Vogel.
Going into the season, we asked endemic brands about the current state of the European longboard market, also compared to the United States. "Much like in the USA, you better have a damn good story to tell and deliver good ideas and quality to stay in the game," said Andreas 'Maui' Maurmeir, Retail and Marketing Manager at Sector 9, who are celebrating 25 years(!) in the longboard business this year.
Everyone agreed that it's a much tougher market than five years ago, but authentic brands are now seeing a silver lining. "The longboard market isn't as big as it was a few years ago. However, the market is now clean with only the real brands which have a legitimacy in this segment, where of course Globe is one of the true players," said Josh Barrow, EU Marketing Manager at Globe, adding: "To succeed now in this market, you have to bring something else to the table. Like boards with new fabrics or nice design at a correct price, as we are doing with our bamboo, pearl, cork and coconut boards."
As a direct result of less brands and more focus on exclusive products, price ranges have seen a slight lift. The main price point for entry level boards has climbed from €149 for completes to around €169, with standouts at this price range including Sector 9's SKC Lobo super-responsive entry board. Price point ceilings for premium complete boards have climbed from slightly below €300 to €349, depending on truck and wheel configurations, while built-to-order completes from premium brands such as Loaded Boards can cost up to €500 as part of the customisation trend.
Speaking of trends, before you write orders for the summer, have a look at our 6 Most Important 2019 Longboard Trends:
1. SHAPES: STUBBIER RIDES
Today's customers don't want their longboards to be too long. "We continue to see a trend towards more compact decks that feature shapes and design characteristics traditionally seen in longer boards, especially when it comes to added ride stability. Drop-through mounting, drop decks, and deep rocker are all means of providing more casual riders a stable, comfortable pushing platform well-suited for day-to-day transportation," said Nathan Pauli, VP Sales & Marketing at Origin Distribution (DB Longboards, Rayne Longboards, Cloud Ride Wheels, Atlas Truck Co.). Putting an exact number on board lengths, Maui at Sector 9 said: "We had shapes over 45 inches and do not exceed the 42-inch line anymore. But hey, that can change really quick!" According to Ebbe Centrano at surf-inspired company Ocean Pacific, kids and beginners are gravitating towards freeride shapes between 35–40 inches for, "low centre of gravity, good stability, easy to push as you don't have to bend the knee as much. A good board to progress with if you get ready to learn slides." Arbor has added the Axis 37 inch for fans who want something shorter than the Axis 40, Miller Division is back to selling tons of pintails, while Globe sees a shift from teched-out shape moulds to classic shapes."
2. GRAPHICS: TOP AND BOTTOM
Genuine art separates department store boards from the real thing. For 2019, Sector 9 features artist collabs with street artist Spencer Keeton Cunningham and The Minimalist Wave. Here's a hot trend: highlighted by clear grip or cut out via stencil, proper top graphics are as important as bottom artwork this season. OP delivers the full package with the Makai model in bright yellow and blue. Dusters California goes all out in their collab with rock'n'roll deities KISS: "The notorious photos of Gene Simmons (bottom) and Paul Stanley (top) have been used to create a tastefully loud and classy longboard to be appreciated by skaters of all ages," said Desiree Moore, Marketing Director at Dusters California, adding: "Wood burn, laser-etching and gold foil prints are just some of the methods we use to stand apart from other brands and add more value to our boards." The Globe Coconut series features exclusive top detailing and the DB Longboards Aeroglyph series presents the photography of Reuben Wu, joined by a series with colourful illustrations by artist Jose Mendez. The team at Madrid Skateboards is stoked on, "this year's hot-rod inspired graphics by Tanner Leaser, a super talented skater and pinstriper from Texas."
3. SUSTAINABILITY: LOW FOOTPRINT
Consumers demand transparency and sustainability from brands they trust. Dusters California is working with the National Forest Foundation with its Regrowth Program. "In efforts to reduce our carbon footprint, we have been planting twice as many trees as we harvest to make our boards. Our new collections will include the Regrowth emblem as part of the top construction to show our support," said Desiree Moore. Dave Gitlin at Globe is on the same page: "We're doing a lot of work behind the scenes to green up our production and distribution chain." At Carver Skateboards, it's all about a conscious choice of materials. "From the eco veneers and minimal graphics on our new Haedron series, to our collaboration with Bureo, where we us a composite plastic deck using recycled fishing nets," said Eben Woodall, VP of Sales at Carver. Miller Division is, "working on the development of sustainable materials and production processes in order to launch more eco-friendly products." Sustainability goes beyond deck constructions: "The Sucrose Initiative is our aftermarket performance wheel program, utilising a sugar-based curative to reduce our reliance on petroleum, while adding life and response to the wheels," said Nate Shute at Arbor.
4. MATERIALS & CONSTRUCTIONS: HIGH-TECH & LIGHTWEIGHT
Longboard companies continue their search for innovative board constructions. The main goal for 2019 is weight reduction. Maui at Sector 9 is proud of, "the ultra-light poplar wood vert-lam construction in our Downhill Division line." Dusters California have, "recently experimented with hemp as a cosmetic feature but it also adds strength as a bio composite." At Origin Distribution, Nathan points out: "The new DB Longboards CoreFlex Crossbows feature hand-poured resin art bases, a feature that has never been offered before on longboard decks. The Rayne Deelite series features a foam core composite construction that offers ultra-light, high performance boards." Over at Globe, the development of coconut boards kicks into high gear: "Our up-cycled coconut material makes its debut on our signature cutaway longboards, The Geminons," said Dave Gitlin, Senior Skateboard Designer at Globe, while teasing a new series featuring no wood(!) at all. At Mindless, Andy King said: "The Core Freeride offers unbelievable strength and quality at a price point that's affordable for everyone. Investing in moulds behind the scenes really allows us to produce boards that are unique and ride with the feel of boards much further up the pricing ladder." Madrid relies on Maple and Formica for performance boards, bamboo on cruisers and longboards for added flex.
5. TRUCKS: READY TO CARVE
Riders are pushing on concrete in 2019 but thinking surfing. "I see the trends starting to head a little more towards loose and flowy carving trucks," said Eben at Carver Skateboards. Globe is serving the surf skate trend with the Onshore complete series, featuring decks with fibre-carve constructions that rely on board flex to propel the rider forward in combination with new Revenge trucks and round-lipped wheels. Benoit Brecq, Marketing Manager at Flying Wheels, presents the perfect trucks for surfing on the streets: "The STR Surf truck with its Ultra closed Angle geometry allows extreme turning radius and increases kinetic pumping effect. Our Capitol truck are specifically designed to offer the most comfortable turning sensation." Mindless has launched a surf skate series, while Carver aligned with female skate collective GRL SWRL to spread the surf skate vibe. Moonshine MFG just introduced the Arsenal Trucks, "cast trucks with a precision truck manufacturing process and feel." At Jucker Hawaii, brand founder and namesake Mike Jucker announced: "We launched our own Longboard Truck in 2018 for which we got tons of good reviews and now we are working on a skateboard truck as well."
6. WHEELS & ACCESSORIES: INNOVATION & ADDED VALUE
Get ready for an influx of transparent wheels in cool dyes that adapt to specific riding styles, like Sector 9's 69mm Top Shelf wheels for fast carving and cruising and 58mm Nineball wheels for tight carves. At Origin Distro, Nathan said: "Cloud Ride will be dropping special edition versions of a few of the most popular wheels in the line-up – the Iceeez and Slusheez. These wheels will feature a modified urethane formula that offers easy slide initiation with predictable control." Also keep an eye out for Orangatang, Blood Orange Morgans for sliding, Cadillac Cruisers for cruising, Hawks and Venom Magnums for racing. Customisation remains a major trend and several brands offer eight holes for adjustable wheelbases, like Miller Division. High-quality bearings such as Black Arrows are trending, so are premium bushings like the new Venom Plug Barrel Bushings for Caliber Trucks. And for those looking to join the surf skate trend without buying new trucks, Benoit at Flying Wheels has the Lombard Base plate for use with traditional trucks: "It's the Ultimate Evolution in our surfin' series. A spring compression baseplate allows maximum truck tilt. You can convert your classic longboard skate to a surf skate thanks to this baseplate." With that said, everyone can be cruising into the 2019 season.