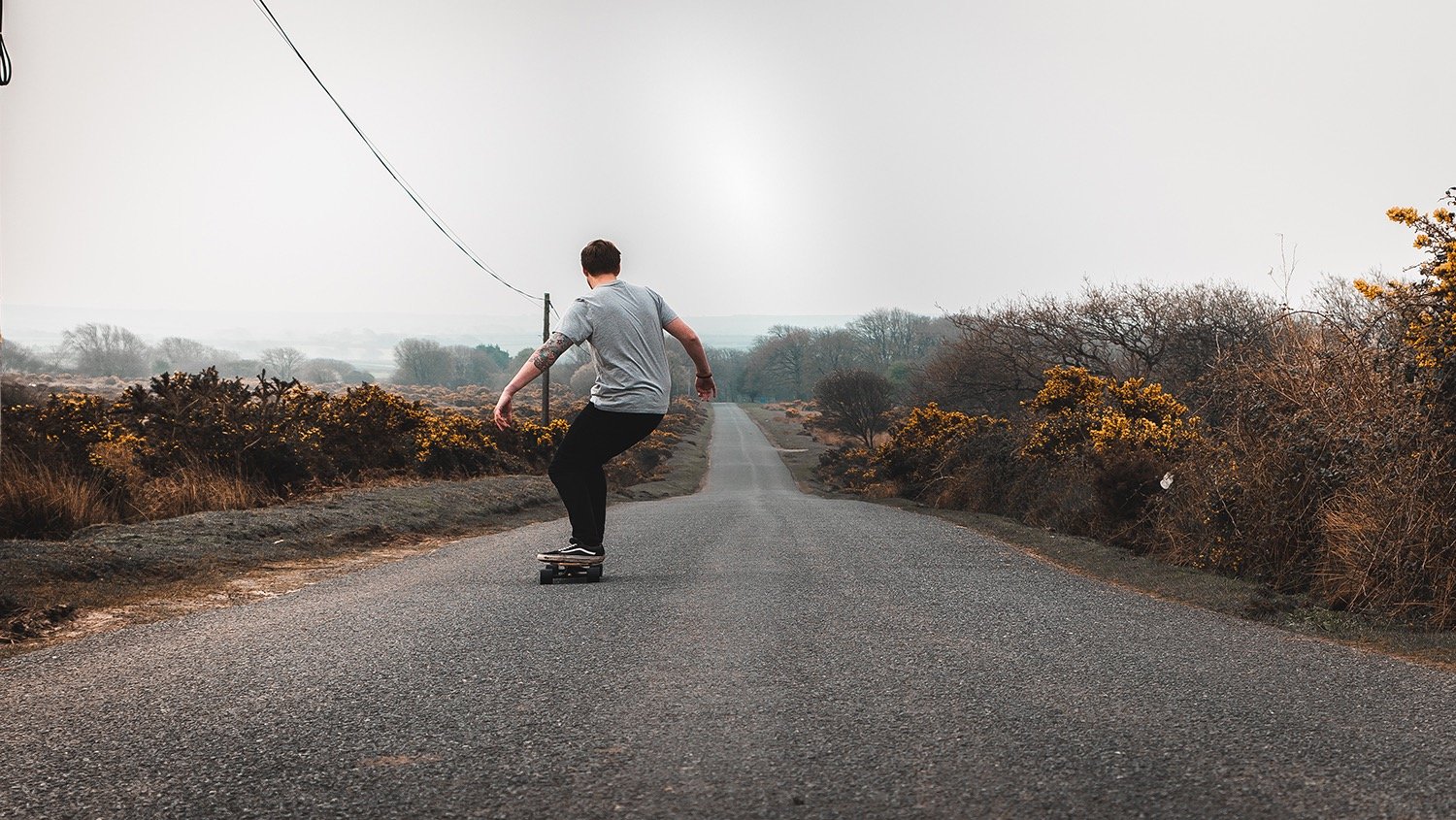 Mindless 2019 Longboard Preview
Retail Buyers Guide: Longboards 2019
Brand: Mindless
Interviewee:  Andy King, Brand Leader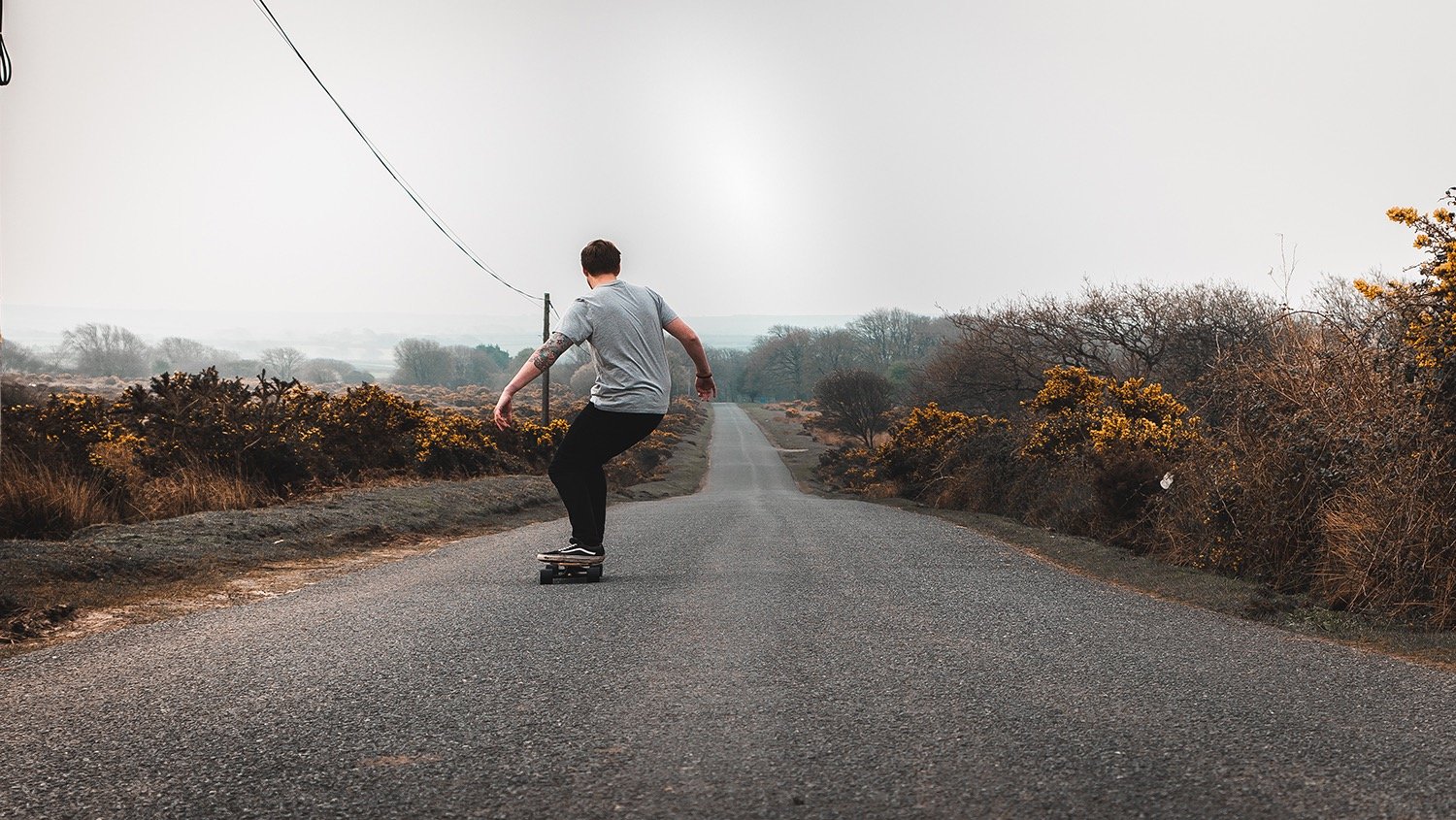 What is the current state of the European longboard market, also compared to the US?
We're seeing a positive upturn in the market, that's for sure, we're confident in the current stability regardless of 'Brexit' – the future – no one knows but we're remaining positive and believe our product demand and quality will negate any shipping/pricing headaches in the short term. There's definitely still a wash of 'off the shelf' products out there which continues detracting from the bottom end, but we feel this is nearing the end.
What is your collection theme and which stories are important for you for SS2019?
We've worked very hard to maintain and improve the quality and rideability of all of our products without raising prices.
Our 'Core' range, has been a huge success and we've merged the extremely popular Makali DK model with the primary principles of this range. This has resulted in a freeride board that's not only stronger but cheaper,
We're very, very excited with a new avenue we're exploring. With shortboards being so strong for so long, we found it only natural to develop a 'Surf skate'.
Landing Spring/Summer the start of our Surf skate series. 2 different finishes to suit all riders and budgets.
What general trends are you noticing in terms of shapes and board sizes?
As above, short board, swallow tail boards and surf skates are hot this spring/summer.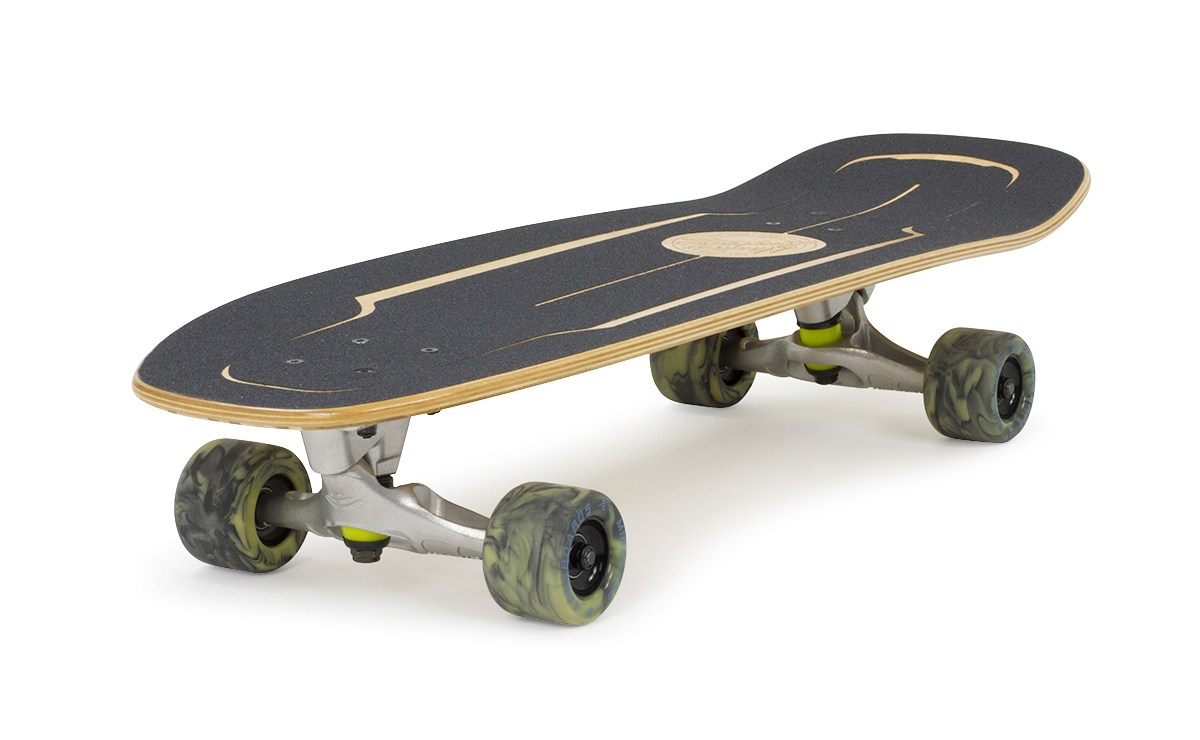 What are your main materials for SS 2019?
We're increasingly going back to basics for cores. Canadian maple is cost effective tried and tested and provides a lovely all-round feel. We're still using & investing in veneers to give boards a visual edge.
Which technical features are you the proudest of?
Maybe to a fault we like to let the quality of our products speak for themselves. Investing in molds behind the scenes, really allows us to produce boards that are unique and ride with the feel of boards much further up the pricing ladder. We have an in-house 3D designer which cuts our R&D time down massively allowing us to try out ideas within hours.
Which wheels, trucks and accessories do retailers need to keep on their radar next season?
With the launch of the Surf skate series, we obviously needed a Surf skate truck. We're carrying on production from our completes to offer a short run of trucks for those looking to make their own deck.  We have Two new wheels for 2019, both focused around cruising.
BEST SELLERS
Please name and describe your 3 highlight pieces and items that retailers should definitely order.
Core Freeride – The replacement to the sold out Mindless Makali DK is here and at an unbelievable price.  With the lessons learnt from their extremely popular Makali series, combined with rider and market feedback. We've created our Core Freeride. Simplifying and strengthening the proved shape and design of the DK setup. The Core Freeride offers unbelievable strength and quality at a price point that's affordable for everyone.
The 9ply Canadian Maple construction has been built to last, weighing just 100g's more than our previous Makali DK setup, it still flips with ease for a 38" deck. As will all Core boards, 'Everything you need, nothing you don't.'
Hamu – The best-selling dancer board Mindless offers has been refreshed.
The Hamu II is the same great dancing deck, that can be used for technical riding as well. It includes the same mellow camber, subtle rockers and a unique grip tape design as the previous model, starring a new, striking artwork.
48.5" length and stable undercarriage make it a smooth ride, and with an adjustable wheel-base, it covers many riding styles.
Surfskate – The Mindless Surf skate has been designed for the rider who loves to carve, pump and reminisce of heavy waves. If you've never caught a wave before, don't fret! This board is stable enough for any rider to step on. Customisable & supplied with two hardness bushing for heavier & lighter riders.
The 82a wheels provide enough grip to carve deep with a predictable stable core, they're great for stepping the back out for practicing cut backs & slashing driveways.