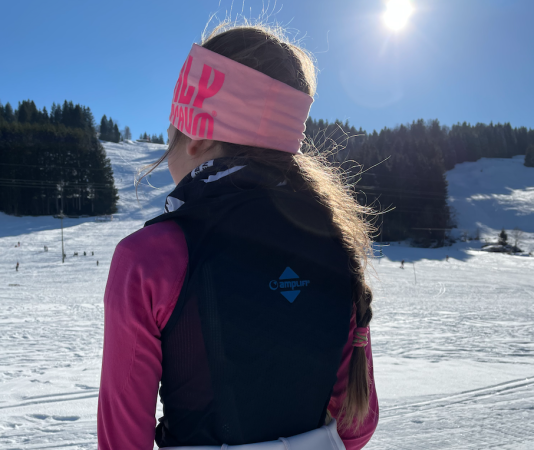 Amplifi 2023/2024 Snow Protection Preview
Retail Buyers Guide: Snow Protection 2023/24 Retail Buyer's Guide
Brand: Amplifi
Interviewee: Jens Hartmann- CEO, Tom Howells- Design Lead
What are the key trends in protection for snowboarding? 
We are continuing to improve our products technically, but also focusing on producing products using more eco-friendly materials and processes. In addition to our responsibility to our product, is our responsibility to our environment and the craftspeople that manufacture our products. We have been aiming to create flexible, invisible but reliable protection with adaptive characteristics. The new MKX has a super low 10mm profile, with incredible shock absorption. It's extremely flexible and reduces heat build up completely. Also we updated our price sensitive model, the  Reactor Waistcoat with additional rib pads as an easy upgrade.
Are your products targeted to specific customers / rider types?
Everyone needs protection, from beginners making their first turns, to pros pushing the boundaries of the sport. Our range is focused, yet suitable for all rider types.
Which snowboarding protection products sold best from your 2022/23 collection and why?
Back protection is our primary seller, but we also have seen a big uptake in our MKX Top protector which is an awesome seamless low profile second-skin design. Kids is a focus point, where we see strong growth.
Do you have any innovations in terms of design or materials for 2023/24?
Innovations are mainly in the realm of materials technology and continuing to reduce the environmental impact of our product, whilst maintaining quality and craftsmanship. Using natural fibers including our own Miharo Those fibres have proven to be a leader amongst climate control fabrics with their unique characteristics of being a fast growing, renewable source, eco-friendly and a distinguished odor managing functionality. On the production side – we know we're not perfect, nobody is. However, every little bit counts, and it's with this in mind that we managed to implement the Zero Waste Production process when injecting the MKX parts. Every offcut, every spare millimeter of material that would otherwise be thrown away – is carefully collected and upcycled into brand new products! Zero Waste Production is the future, and we're happy it started here.
What are your marketing stories for 2023/24?
Comfortable form fitting protectors, using technical, eco-friendly materials.
Is your production impacted by raw material scarcity or cost increase? If so, what solutions have you put in place?
Since we have long term relationship with our partners we have been able install plans which allowed us to ensure raw material supply and work around some of the crazy price increases.
Hero Products
The MKX Top is the next generation of flexible, breathable, high performance back protection for ski & snowboard. The unique design and HexFlex construction of the MKX Top makes this our lightest, most protective and breathable silicone protector ever – building on our years of experience, extensive testing and rider feedback with similar materials. The huge weight saving and super breathable cell design, combined with a super flexible four way flex ergonomic jacket give a true "second skin" feel – for longer, safer days when you're pushing your limits. We are moving the concept of protection from an "Exoskeleton" concept to a more form fitting "baselayer" or "second skin" concept, that is a true "Fit it and forget it" product. Movement is absolutely unrestricted when worn – and will truly allow progressive alpine sports enthusiasts to test their limits, and push their riding to the next level.
The Reactor Waistcot Pro protection with a super-lightweight, vented EXOFLEX back protector and superlightweight SAS-TEC shoulder protection for bombproof comfort. Its strategically integrated, 4-way stretch panels mean that whatever your body shape or riding position, it fits you like a boss.
The Reactor Waistcoat Jr. rocks full back protection with a super-lightweight, vented EXOFLEX back protector for bombproof comfort. Its strategically integrated, 4-way stretch panels and a discreet hip-belt mean that whatever your body shape or riding position, it fits you like a boss.. We protect your kids so they can ride safely and enjoy the spills and thrills! The Reactor stands for maximum protection and comfort. The integrated EXOFLEX protector made of special PU foam is ultra-light, breathable, ergonomically shaped and acts as a shock absorber. The repeating triangle pattern design, makes it ultraflexible so that natural movements are possible and the protector acts like a second skin, to ensure an optimum in protection. The protector consists of viscoelastic foam and quickly returns to its original shape whenever it was exposed to an impact. In addition, it is multi-impact resistant, which means the protector won't be destroyed in an impact, but retains its full functionality. An adapted and spontaneous damping behavior ensures that the protector adapts to the type of impact. Air is trapped in the cells of the foam. If only light impact is applied, the air is distributed steady and even and can escape slowly. The protector remains soft and absorbs the impact with no time-lag. If a fast, heavy impact is applied, it reacts immediately without delay, the air cannot be displaced, the cells strain-harden and the impact is firmly decelerated.