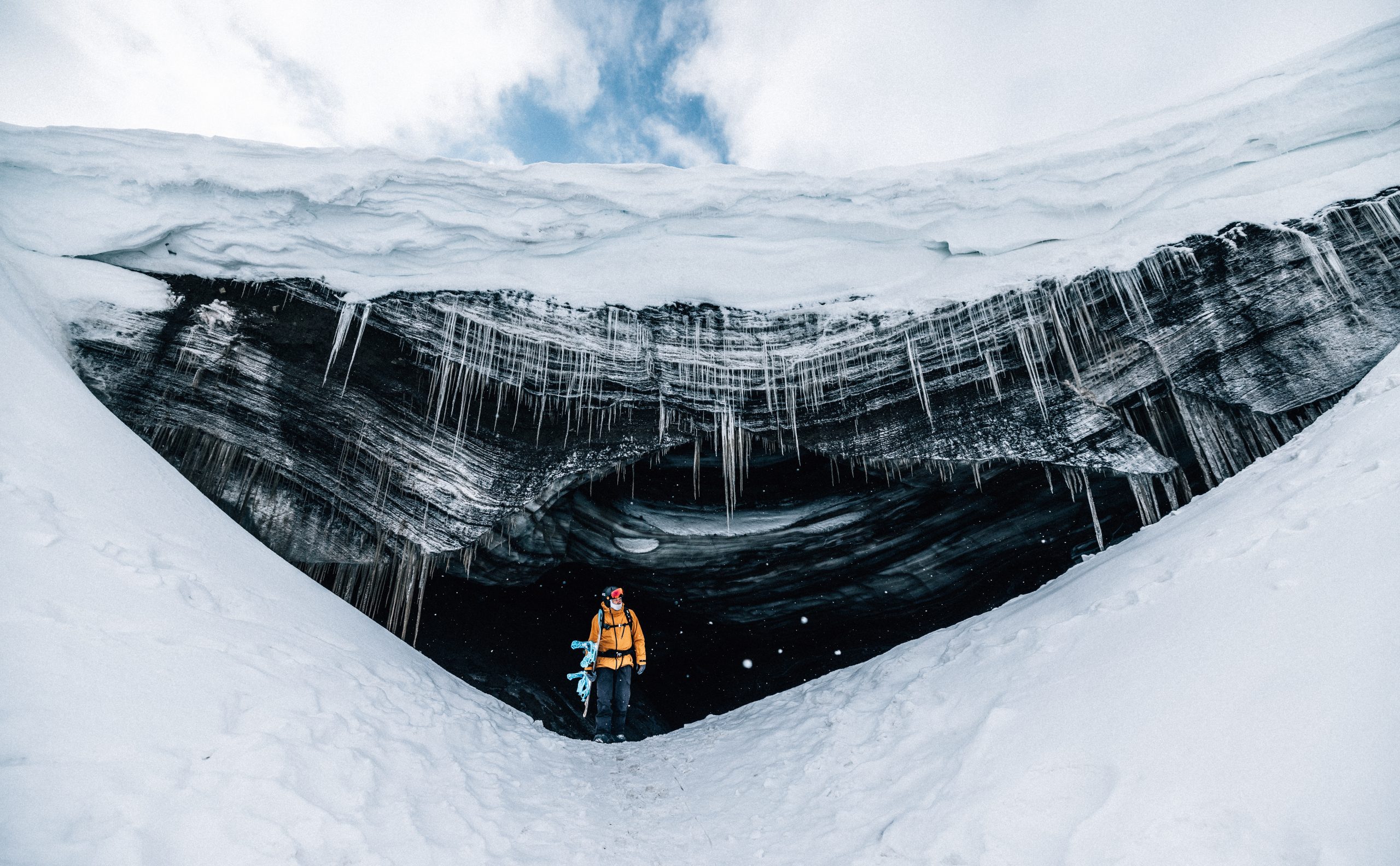 Evoc 2023/2024 Snow Protection Preview
Retail Buyers Guide: Snow Protection 2023/24 Retail Buyer's Guide
Brand: Evoc
Interviewee: NA
What are the key trends in protection for snowboarding? 
Our new PROTECTION WEAR with the new LITESHIELD FLEX technology incorporates all key trends that we believe are relevant for now and the future: Maximum protection, freedom of movement and comfort, and last but not least sustainability. We are all very active and passionate about our sports at EVOC, so we have a natural motivation to research and develop the best products for the things we do. As falls are inevitable in Snowboarding and Skiing, PROTECTION has always been a key focus of ours – in fact, even the reason why EVOC exists. Freerider and product developer Holger Feist injured his back with the avalanche shovel in his backpack during a snowboard video shoot. While recovering from his injury, he started to develop the first protector backpack. Today, EVOC protector backpacks are considered a global benchmark for protection, comfort, and functionality. In our striving to always improve our products, we defined the following key characteristics that we wanted our new protection to have and set them up in a list of product specifications: maximum protection at all temperatures, maximum flexibility to perfectly adjust to every move of your body, maximum ventilation, as eco-friendly, resource-efficient, and sustainable as possible. Then we started to develop and after more than two years of intense development, we are happy to present our brand-new PROTECTION WEAR for Fall/Winter 2023/24. Equipped with the all new LITESHIELD FLEX technology, it sets completely new standards. Never before has protection felt this comfortable, while being resource-efficient and without compromising protective function.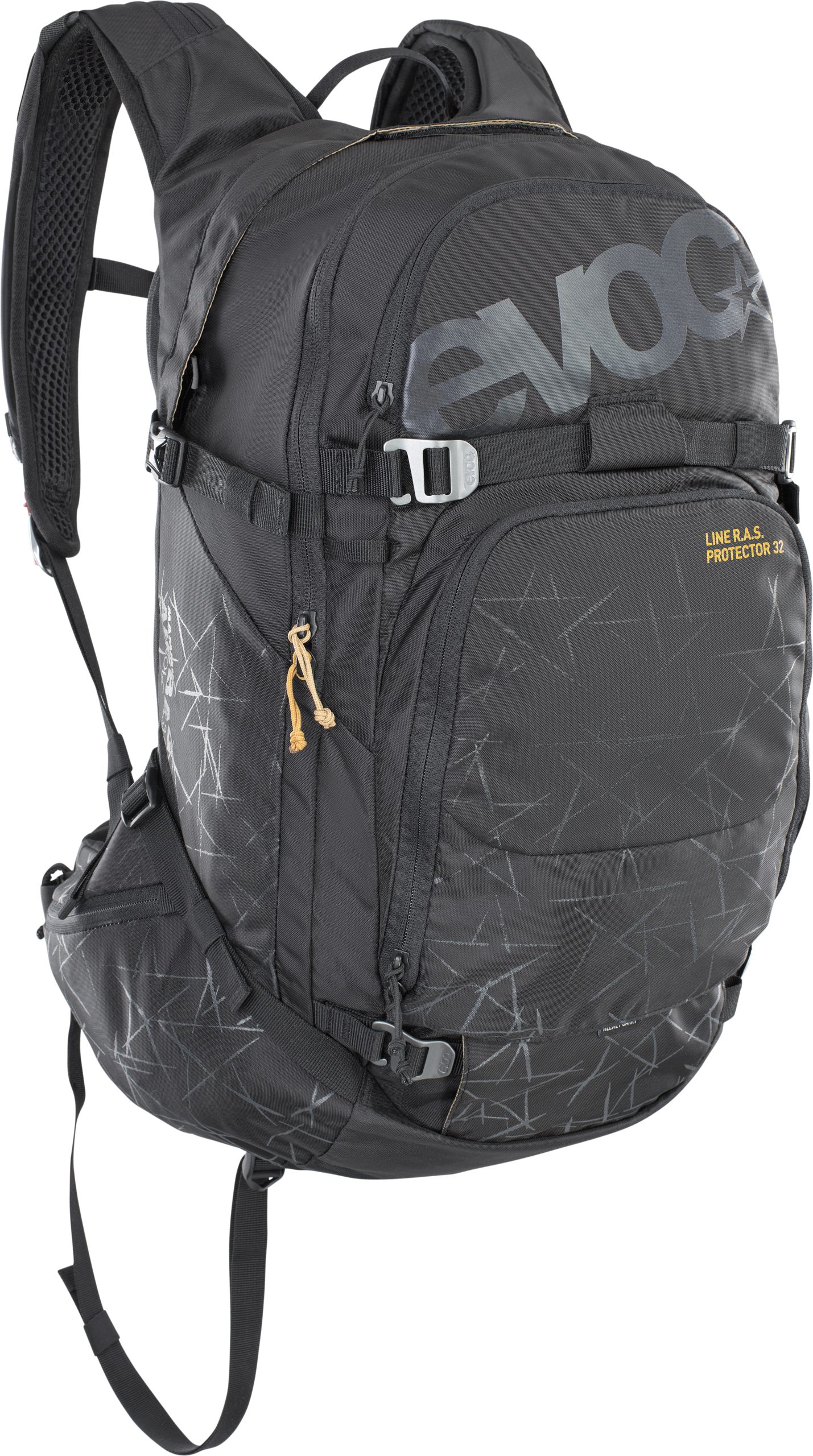 Are your products targeted to specific customers / rider types?
We have segmented the new PROTECTION WEAR into three product lines in order to have the right product for every customer. All three categories are equipped with the new LITESHIELD FLEX protector technology and offer the highest degree of flexibility with supreme impact protection at all temperatures. Our PRO line offers a maximum focus on protection and function. Tight, athletic fit, incredibly breathable technical fabrics, and highest-level impact absorption. With a sewn-in protector that is combined with an additional protective foam, it reaches the highest (CE 1621-2, Level-2) protection level. The fabric is made from recycled MIPAN® regen nylon yarn. Available for men and women. Our LITE line offers the most comprehensively sustainable protection. The materials used feature the highest level of recycled contents, we integrated super innovative and eco-friendly functional treatments and – bearing the cradle-to-cradle approach in mind – designed the vest in a way so that it can be recycled as much as possible. Equipped with the LITESHIELD FLEX back protector that meets CE 1621-2, Level-1 requirements easily. Available for men and women. Our entry-level category comes at a very attractive price and offers very high protection (CE 1621-2, Level-1) with maximum flexibility, a looser, more comfortable cut, made with resource-efficient materials and designed in a way that allows the vests to be recyclable. Available for men, women, and kids.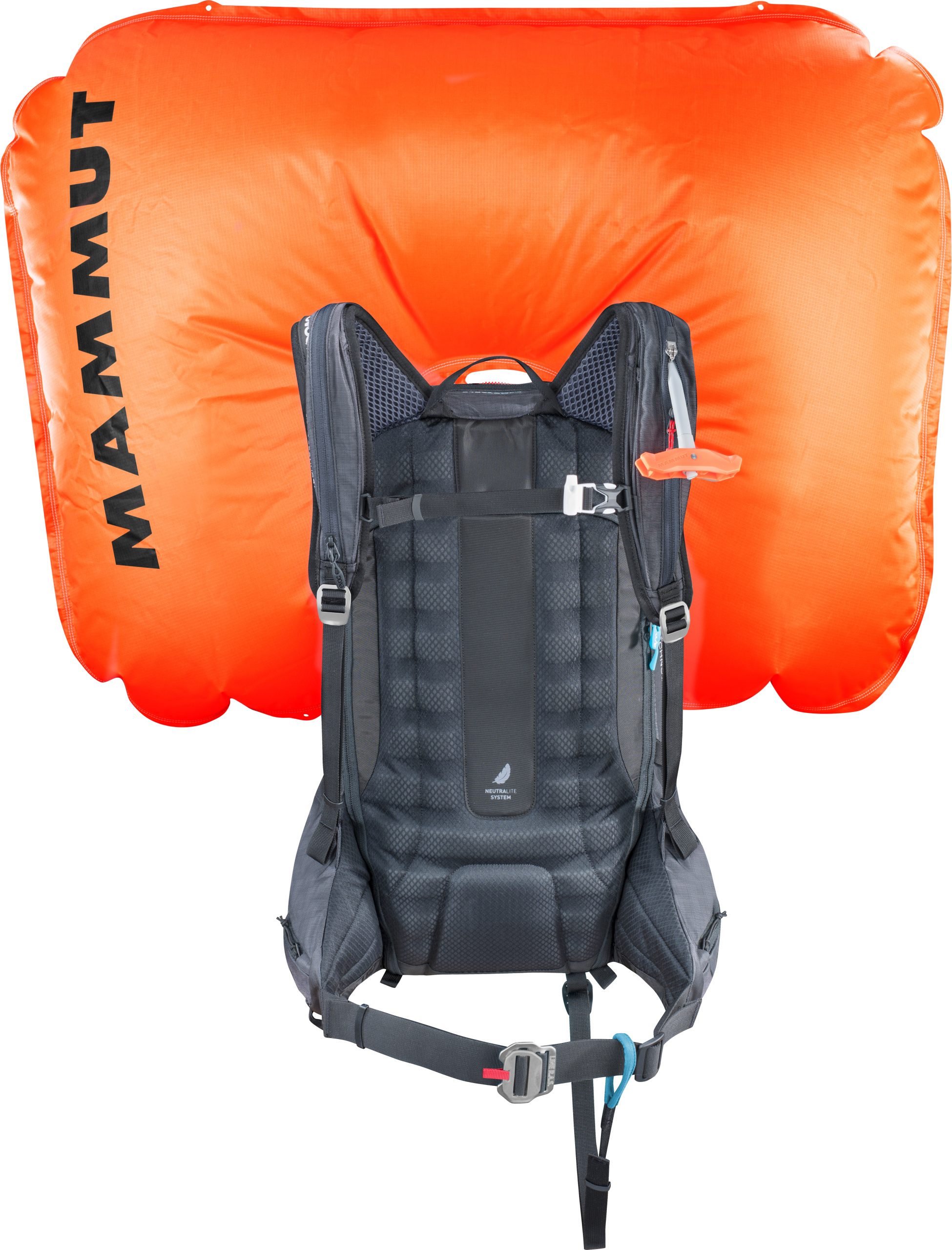 How are you segmenting your 2023/24 collection and where do you expect the biggest growth?
Our PRO line with the PROTECTOR VEST PRO MEN and PROTECTOR VEST PRO WOMEN  full focus on the highest level of protection and performance. Our LITE line with the PROTECTOR VEST LITE MEN and PROTECTOR VEST LITE WOMEN  supreme protection with maximum focus on sustainability. Our entry-level line with the PROTECTOR VEST MEN, PROTECTOR VEST WOMEN, CRASH PANTS, and PROTECTOR VEST KIDS + CRASH PANTS KIDS  full range of very high protection with a strong focus on sustainability and at an attractive price point.
Do you have any innovations in terms of design or materials for 2023/24? 
Both! And both as well when it comes to the LITESHIELD FLEX protector technology, as well as the PROTECTION WEAR itself. LITESHIELD FLEX: In an iterative development process, we developed a highly flexible, specially balanced blend of thermoplastic elastomers (TPE) together with a sophisticated geometry consisting of plus and circular shapes that are specifically balanced with the blend. This combination (TPE blend + geometry) provides the basis for the superior, ergo-dynamic flex and extensive protection (up to 95% impact absorption) at a wide temperature range from -20° to +40° C. It also reduces overall weight and maximizes ventilation. And since the protector does not consist of the usually used two-component foam but a single material base, it can be melted down and recycled again. PROTECTION WEAR with the new LITESHIELD FLEX technology: the materials in the new PROTECTION WEAR are three things: comfortable, highly functional, and as sustainable as possible. We use high-performance textiles that you usually find in base layers and sportswear. Smooth to the touch, highly breathable, moisture-wicking, quick-drying, elastic, and odor-neutralizing. Plus, we not only use materials with a high recycling content but also implemented fabrics with better energy and/or resource footprints and innovative technologies such as S.Café® for odor-neutralizing. Design: As usual we tailored the PROTECTION WEAR with a fit that is comfortable and fine-tuned for freedom of movement and use during performance sports. In addition to this, we designed the PROTECTION WEAR with the cradle-to-crade approach in mind and made it as recyclable as possible. The vests at the entry-level line and the LITE line are designed in a way that you can easily remove the hip belt and protector and then fully recycle the vest and the protector. This is necessary, as the hip belts are not recyclable yet. That is because currently there is still no replacement for elastane that offers the same function and durability yet. Of course, we are on the lookout and as soon as there will be a suitable alternative, we will implement it. Until then, we made sure to use it only where necessary and design it in a way that you can remove it. And as the protector is made from pure TPE while the vest (without the hip belt) is made from pure PET you need to separate those two as well. But that can be done blindingly easily, and with that simple move, you can recycle both.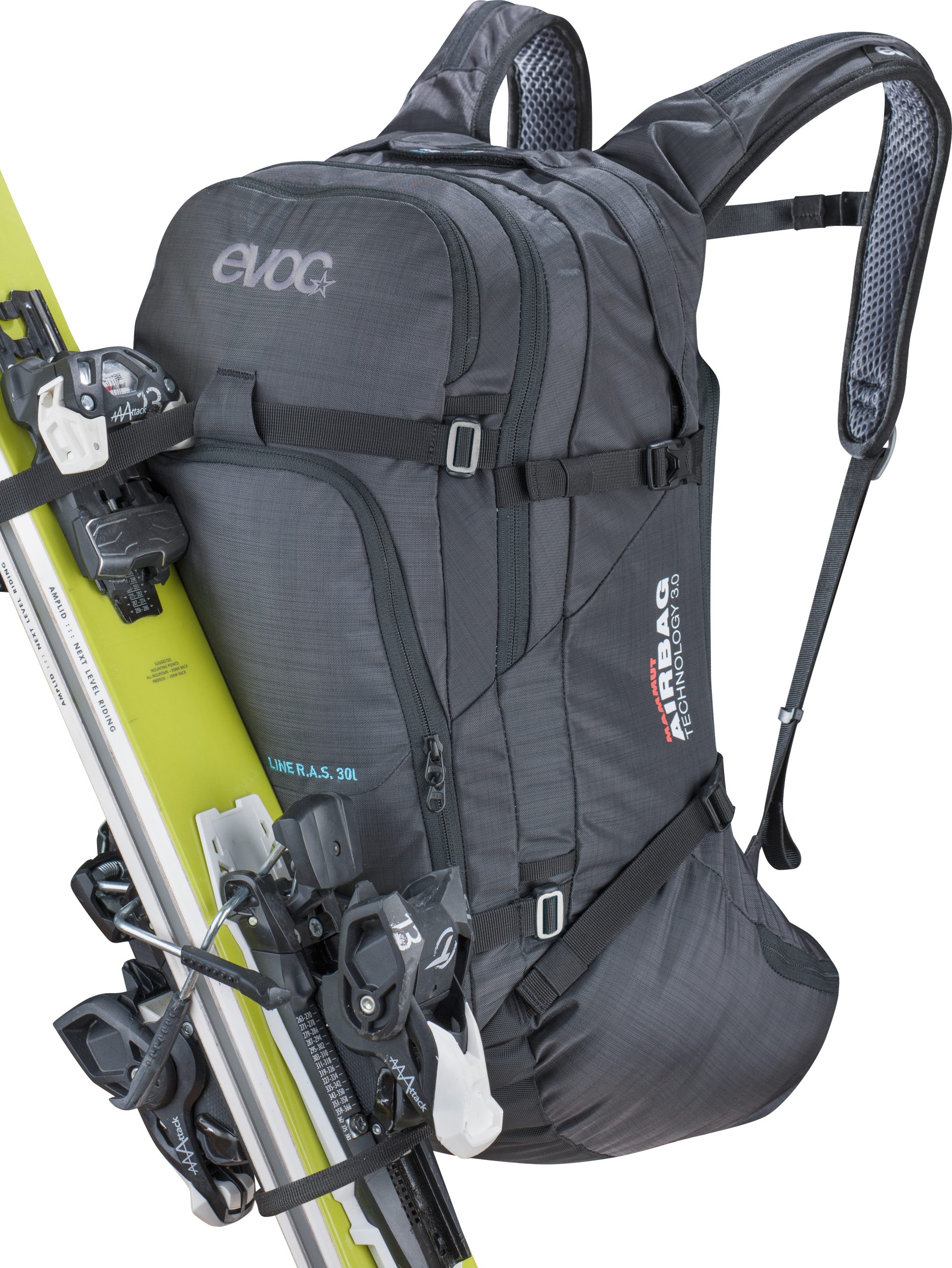 Are you implementing sustainability in your products and production processes?
Yes, as mentioned before, we went to great lengths to develop the new PROTECTION WEAR as sustainable as possible. We are using a comprehensive approach balancing sustainability, function, and durability. In the process, we try to implement and extend the use of eco-friendly and resource-efficient materials, treatments, finishes, and production methods. And we designed the PROTECTION WEAR to be as recyclable as possible as well because we strive to come closer to the cradle-to-cradle ideal. In addition to this, we also implemented a comprehensive Corporate Responsibility strategy where we as a company commit ourselves to rigorously reduce any negative impacts our production has, as well as to actively strengthen and engage in social equality and cohesion. 
. 
What are your marketing stories for 2023/24?
We are going to focus on explaining the new LITESHIELD FLEX technology as well as the development process for the technology and the PROTECTION WEAR since we've developed it completely by ourselves. Plus we also have a lot of great protection products in the pipeline for the future, so it is important to lay the information groundwork so to say. 
How are you supporting retailers to sell this category?
We will have extensive information and visualizations, as well as graphic animations, available for retailers to explain and communicate the product. Apart from extensive information material we have a retail program with a modular, individually customizable display system, sales promotion concepts, presentation aids, and sales tools with a large complementing selection of graphics, pictures, and product information. When it comes to digital support, we've upgraded our B2B shop and integrated an extensive download centre where you have 24/7 access to all digital media assets like pictures, videos, texts, guidelines etc. And we're also working on further expanding and making our instruction material more serviceable and easier to consume for retailers and their sales staff.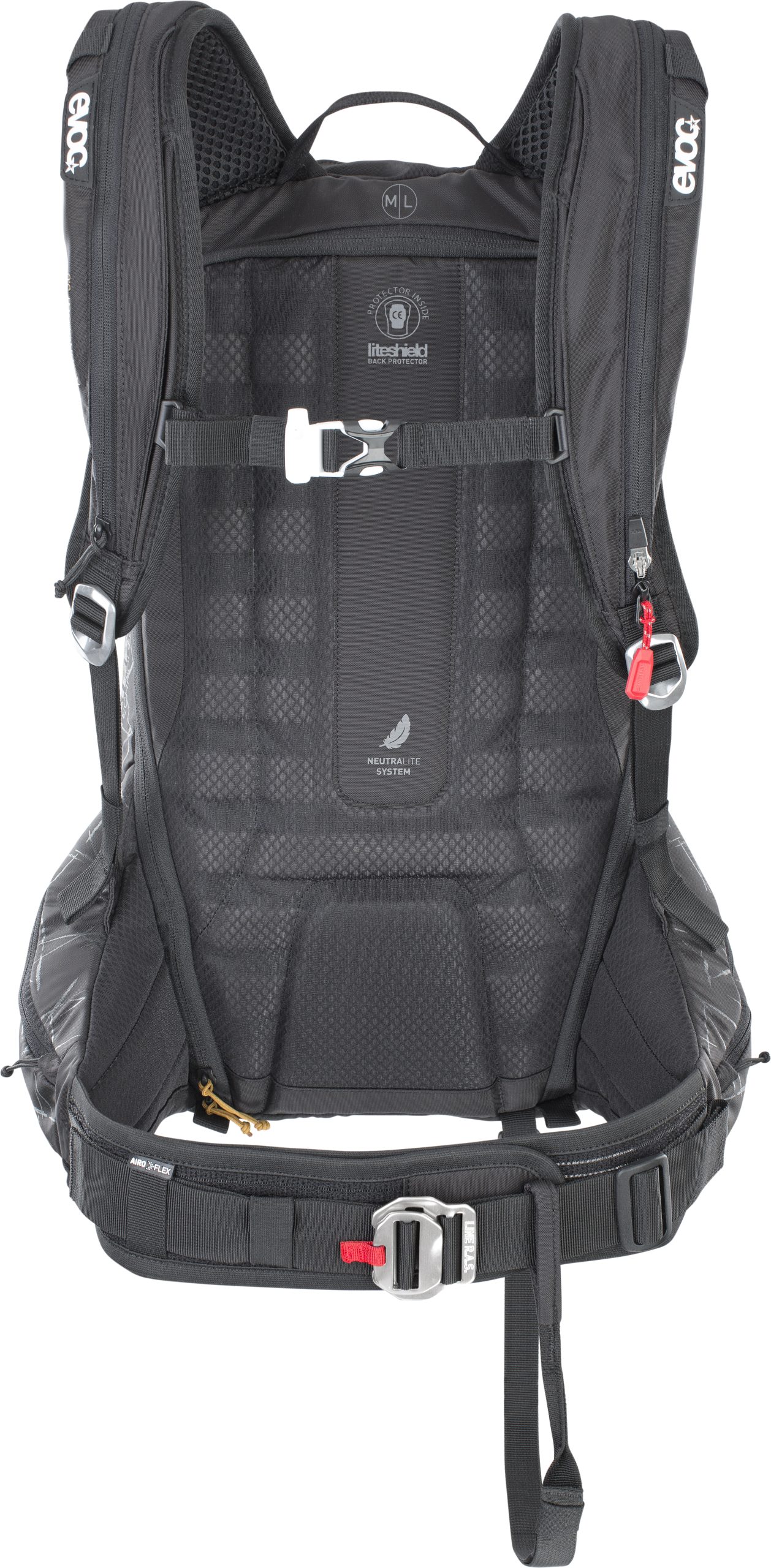 Is your production impacted by raw material scarcity or cost increase? If so, what solutions have you put in place?
Yes, we are impacted by those difficulties as well. We are facing those challenges by further optimizing our production techniques while continuing to deliver high-quality output. However, some costs have increased significantly and since we don't want to sacrifice on our proven and trusted product quality, we can't avoid some price increases. 
Please name and describe in about 60 words your 3 key/hero models for 2022/23.
PROTECTOR VEST PRO WOMEN / PROTECTOR VEST PRO MEN – High-tech protector vest with maximum spine protection, supreme wear comfort, and an unprecedented level of freedom of movement. (EN 1621-2 Level 2 certified)
PROTECTOR VEST LITE WOMEN / PROTECTOR VEST LITE MEN – Sustainable protection: Flexible and comfortable protector vest that adapts perfectly to your body and movement. (EN 1621-2 Level 1 certified)
PROTECTOR VEST WOMEN / PROTECTOR VEST MEN – Flexible and comfortable protector vest that adapts perfectly to your body and movement and offers safe and sustainable protection, thanks to recyclable and resource-efficient technologies. (EN 1621-2 Level 1 certified)