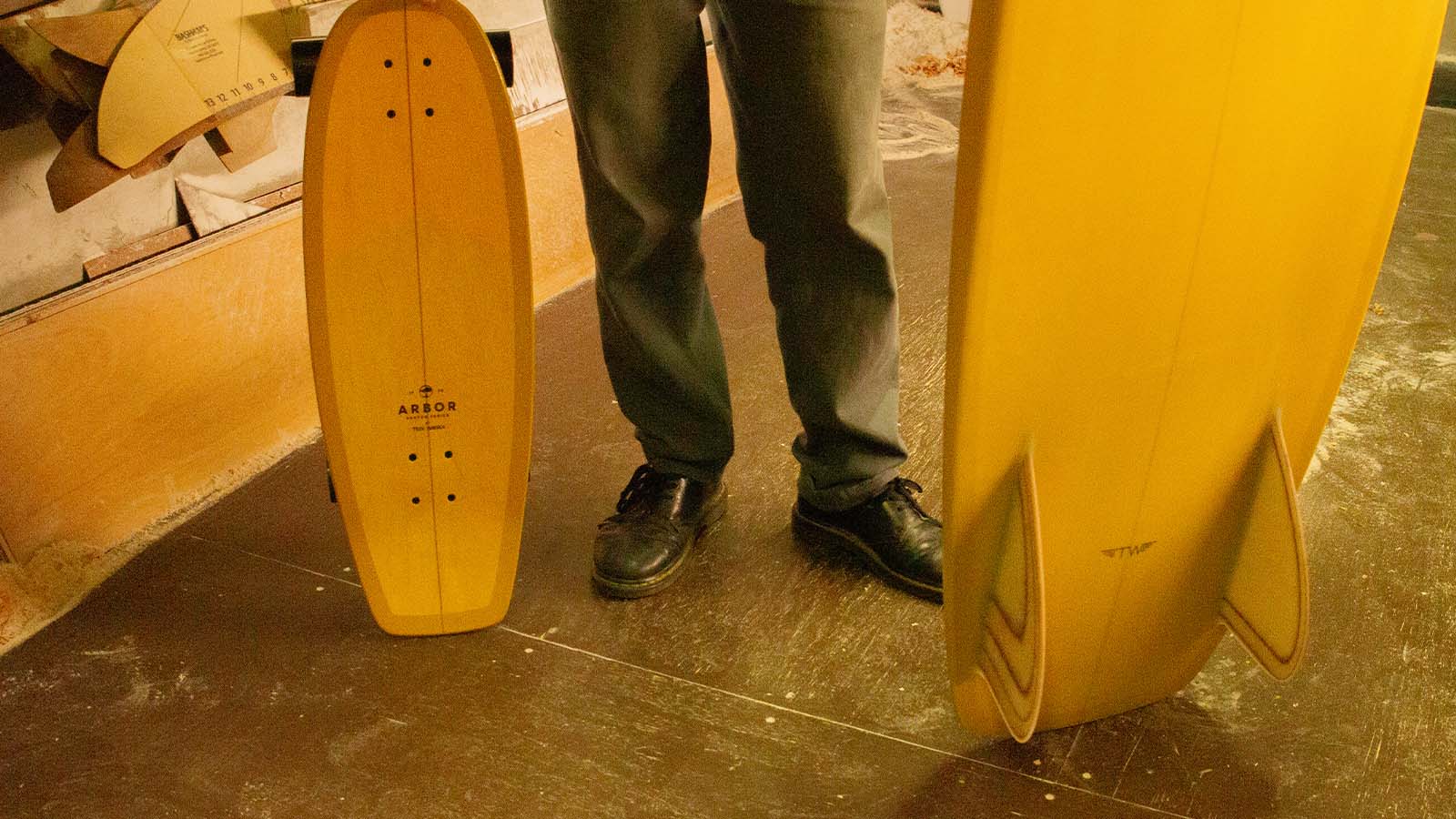 Arbor 2022 Longboards Preview
Retail Buyers Guide: Longboards 2022 Retail Buyer's Guide
Brand: Arbor
Interviewee: Brent Futagaki, Global Marketing Manager
Have supply chain issues and delivery issues been resolved yet?
We are seeing a light at the end of the tunnel, as production has caught up, and shipping lead times are improving.
Now that events are beginning to happen again, are you focusing more of your marketing on them?
We will be re-engaging with more outdoor events for 2022, while still maintaining safety protocols to keep people safe.
What big events should we look out for?
We will be  participating in the Annual Boarding For Breast Cancer "Skate The Coast" Event in Los Angeles this summer.
What are your collection themes for 2022 and what stories are you most proud of? 
We will continue with the Shaper Series where we have partnered with Carver Trucks and two of the most innovative hand shapers of this decade; Ryan Lovelace and Tyler Warren.  We also will be dropping a new Artist Collection with the husband and wife team of Boss Dog Art, inspired by the mystical energy of Legendary Joshua Tree High Desert.
What shapes and board sizes are currently trending?
Longer Shapes are coming back into fashion, as people continue to bring elements of surfing into their skateboarding; cross-stepping, nose riding, and longer commuting to train when the waves are flat.
Is sustainability a focus for this year? If so, how?
We have always considered the planet in the production of our products. From the start, we committed to donating a portion of every sale to environmental conservation.  We will continue with our efforts to plant trees and provide sustainable solutions for the manufacturing of our boards.  Our Returning Roots giveback effort has helped to plant over 500,000 trees in forests being restored and protected in Hawaii.
Please name and describe your 3 highlight pieces and items that retailers should definitely order.
The New Shaper Series for surf enthusiasts looking to have fun on land during flat spells. The New Breach Foundation, combining a rocker platform and wedged risers makes it nimble and responsive for a fun day on the boardwalk. The Solstice Axis 37 is a fun longboard with beautiful artwork from Hilary Jane, with a portion of all Solstice Collection sales benefitting Boarding For Breast Cancer.