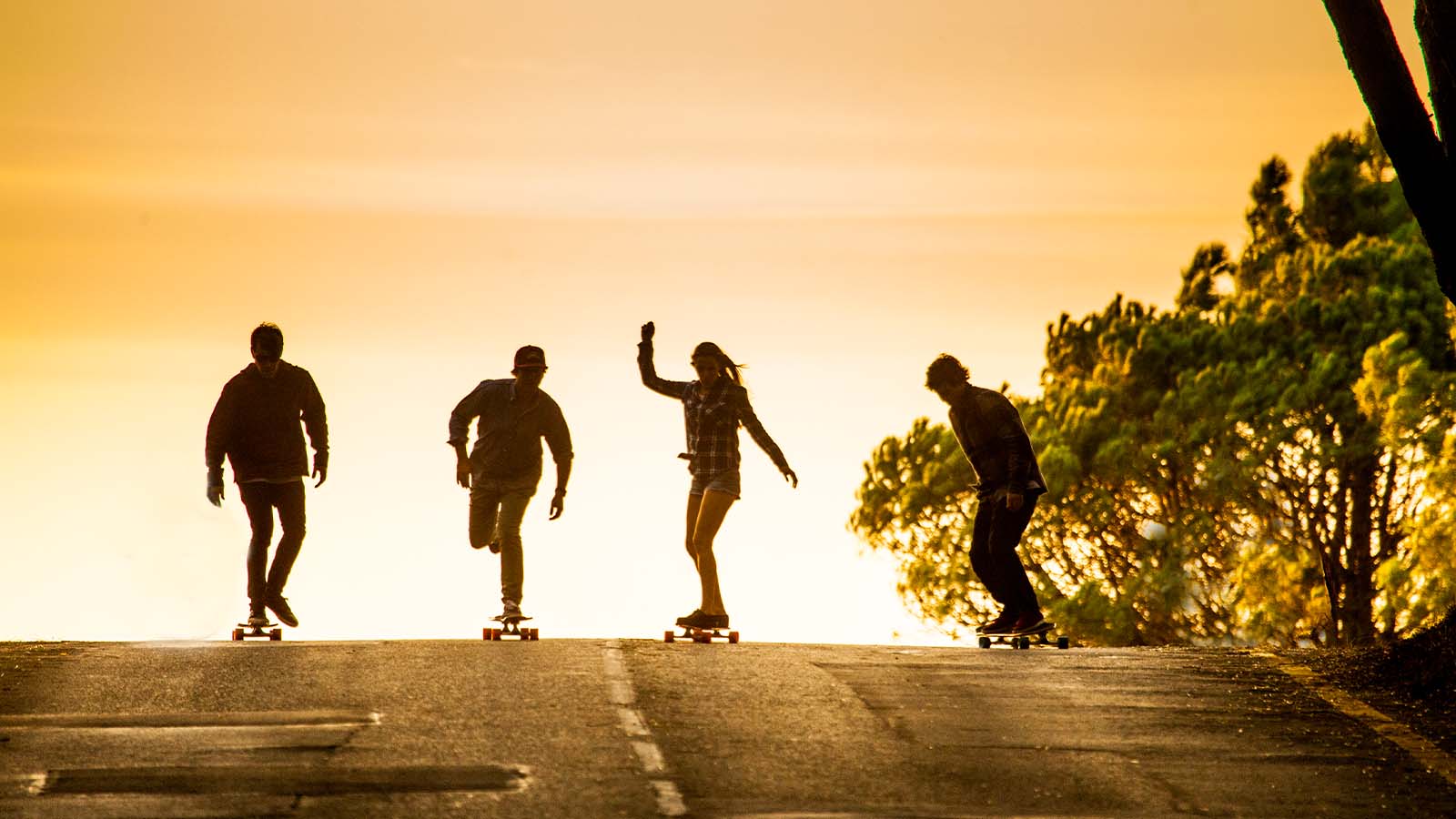 Miller Division 2022 Longboards Preview
Retail Buyers Guide: Longboards 2022 Retail Buyer's Guide
Brand: Miller Division
Interviewee: Ivan Arozamena, Product Manager
Have supply chain issues and delivery issues been resolved yet?
It seems that if the problems of supply, delivery times, etc… have been resolved, everything gradually returns to its place, the only thing that does not return to the way it was is the price increases in both materials and in international logistics. So everything, now the problem is no longer Covid, now it is the high rise in electricity, gasoline gas… and on top of that the war… we will see what happens…
Are you applying any new technology to your hardware that we should look out for?
Yes, we are testing new painting techniques to achieve mixed effects (color changes depending on the perspective) and some new digital printing techniques both on the decks themselves and on the grips.
Now that events are beginning to happen again, are you focusing more of your marketing on them?
Yes, we are already sponsoring events again since we see that the need to travel and enjoy your glisse sports, which had been cut short in the last two years, is now a priority.
What are your collection themes for 2022 and what stories are you most proud of?
I don't like to repeat myself but Miller's themes are always similar, making fun, colorful skates that get you out of the routine, digital prints on the sandpaper and anything that makes us escape from the established 🙂
What shapes and board sizes are currently trending?
As for Longboards we still have top mount and droptrought. The top mount type pintail without tail and with tail, classic ways to walk. Now we put a lot of emphasis on surfskates and cruisers with large sizes and extra width. Above all, we seek functionality when it comes to skating, and we escape from strange shapes that do not serve to skate better.
Is sustainability a focus for this year? If so, how?
Indeed it is and every year more. We have been building sustainably for years, including FCS in all possible processes. It is already basic in our processes.
What are the Longboard must-haves for retailers to get in the coming year?
It is essential that they have a well-represented range of skates of all kinds, since when there is variety, choosing is easier. From my point of view, some longboards, more cruisers and more surfskates… in that order. AH and never forget the complete skateboards, since today more than ever there are riders for all modalities.
Best Sellers
Surfskate stoked   31,5" x 10"
Surskate Helios   29,5" x 9"
Cruiser Festival   31" x 8,7"