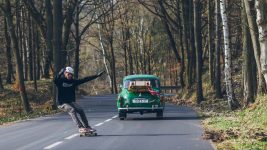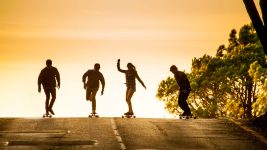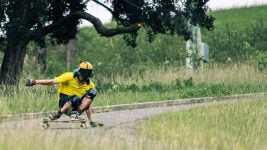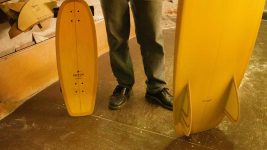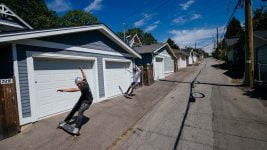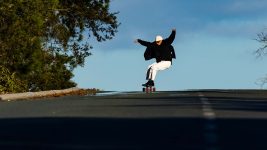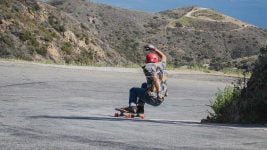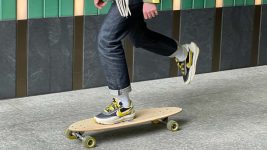 Longboards 2022 Retail Buyer's Guide
With the pandemic easing its grip on reality and the warmer months in sight, just how are longboard brands shaping up and what's in store for 2022? We take a look with skateboard editor Dave Morgan.

The world is slowly returning to some form of normality in regards to Covid-19's restrictions & limitations. It's been a very interesting year for businesses who've had the tables turned from having no stock to order from, to now an abundance of everything they were so in need of before. The demand for longboards still remains high, with social media influencers bringing lots of new customers to the market. For those that are attracted to skateboarding, but more inclined to a low impact cruising option, longboards offer the perfect alternative, whilst still going forwards sideways.
One main impact the pandemic had on the industry was the constant delays with shipping/deliveries and the price of getting containers sent across the globe. Brent Futagaki – Global Marketing Manager at Arbor said"We are seeing a light at the end of the tunnel, as production has caught up, and shipping lead times are improving."  Timothy Mackey – General Manager at DB Longboards did notice however that "some raw materials here and there still have hiccups with delays and supply issues." It looks like brands are trying to work with partners outside of Asia to prevent supply troubles going forward. The availability of product again is great, although "the lingering issue remains the cost and availability of shipping containers" as Dave Gitlin – Global Hardgoods Manager at Globe said. Dave Price, International Accounts Manager at Landyachtz agreed, noting that "Rising shipping costs and container availability are a constant issue." Ivan Garcia Arozamena– Product Manager at Miller Division noted something very important: "Now the problem is no longer Covid, now it is the high rise in electricity, gasoline… and on top of that, the war."

BOARDS
Hiked up shipping costs and material prices aside- brands are still determined to make the best quality gear on the market, and from what we can see already, 2022's Longboard season will be no different. Pablo Castro – VP at Loaded Longboards has noticed lots of "new interesting brands pop up and are stoked at all the creativity and excited to see where it goes." It looks like every part of the industry will be drawing new innovations to the scene which can only be something to get excited about. One thing a lot of brands are noticing is the rise in popularity for Longboard dancing, both through social media and general influence and brands are catering to this trend, just as they have done with surf skates too! DB Longboards 'Moonwalk' and 'Rumba' Dance Decks have been a huge hit for the company for example.


SHAPES
Longboard brands seem to be sticking to their guns when it comes to shapes- "Drop-Through boards are always a popular choice"-Jordi Quinto- Skate Specialist at Hydroponic explained. Arbor have noticed that "Longer Shapes are coming back into fashion, as people continue to bring elements of surfing into their skateboarding", whereas brands such as Gotcha have actually "reduced the size of all–out longboards to 36", adding a drop-through and a pintail to the range." Mike Jucker – Co-founder of Jucker Hawaii spotted that Mini cruisers are the really popular shape for them currently, as for the more commuter-orientated skater, these offer the perfect balance of function and practicality. Downhill riders on the other hand, prefer "smaller boards with advanced concave and rigid construction" as Shane Maloney – Brand Manager at Madrid skateboards said.  Ivan Garcia Arozamena of Miller Division put it simply "Above all, we seek functionality when it comes to skating, and we escape from strange shapes that do not serve to skate better."
COLLECTION THEMES FOR SS22
A wide variety of collection themes are being brought in for next season, with brands trying to keep things fresh and interesting! Arbor will be dropping a new artist collection with the husband and wife team of 'Boss Dog Art', inspired by the mystical energy of Legendary Joshua Tree High Desert as Brent Futagakiexplained. Gotcha's CEO, Nuno Fonseca said they will be "matching the heritage graphics and prints to the apparel and swim ranges so that the consumers can get the full brand experience." Ivan Garcia Arozamena of Miller Division keeps on the same path as before, "making fun, colourful skates that get you out of the routine, digital prints on the sandpaper and anything that makes us escape from the established." Globe, known for their earthly approach "focused a lot of attention on the outdoors. Flora, fauna, earthy materials like terrazzo, and working with featured artists that are in tune with relevant themes." as Dave Gitlin explained. Hydroponic will be releasing The HYDROPONIC X SOUTH PARK collaboration, which features must-have Drop-Through and Dancing decks, as well as the DT small versions we have for kids as their first contact with longboarding.
TECHNOLOGY
The boundaries of technology are continuing to be pushed, and brands are wanting to experiment more with new ideas. Madrid's Shane Maloney said they 'are really leveraging our in-house woodworking team to create boards with advanced features based on feedback from our riders.' Miller Division are "testing new painting techniques to achieve mixed effects (colour changes depending on the perspective) and some new digital printing techniques both on the decks themselves and on the grips" as Ivan Garcia Arozamena announced. Andy King, Brand Manager at Mindless spoke of a different route: "For us this is working towards the removal of 'stock' off the shelf trucks from their entire range." Stock trucks are perfect for a beginner,however any experienced rider knows the true benefits of more high-end trucks! Affordability is a tough one, as normally one has to sacrifice performance for such, however with brands striving to create affordable high-performance set-ups, it will give those on a lower budget a true experience of how a board should function.
SUSTAINABILITY
In my opinion the most important aspect of an industry, especially one focused on making things out of wood, is the sustainable approach brands take for it. It's inspiring to see every brand is contributing in some way to giving back to the environment. Pablo Castro of Loaded Longboards said that "Most of our line uses Entropy bio-resin and we are expanding the use of bamboo and basalt to more and more of our lineup." Other brands too are heading more towards maple alternatives like bamboo. Mindless' Andy King said "We are looking for alternatives for the future in terms of wood and construction." So there is hope yet!

Arbor's Brent Futagaki spoke of their "Returning Roots giveback effort has helped to plant over 500,000 trees in forests being restored and protected in Hawaii". Brands such as Hydroponic & Gotcha are moving away from poly bags and choosing to use environmental protection glues within their board construction, which is definitely moving in the right direction! Globe have an all-new deck construction that was developed to be a much 'lower velocity' alternative to their standard decks. Dave Gitlin explained "Bamboo is the fastest growing 'tree' on earth – and is one of the most sustainable alternatives to traditional timber we have when it comes to manufacturing premium skateboards. We've made our new G3 decks with bamboo veneers and additional Canadian maple support plys. Creating a more sustainable deck also uses a USDA certified biobased resin. Super Sap® comes from a company called Entropy Resins and is made with recycled industrial waste-stream components and renewable raw materials in place of petroleum-based ones."
EVENTS
A definite upside of the aforementioned 'normality' resuming is that outdoor public events are once again starting to happen. Whilst skateboarding and longboarding have offered the perfect solitary activity to get out and exercise and enjoy, a huge part of why we do it comes from the community aspect we all love so much. Pablo Castro at Loaded Longboards said "We believe that bringing people together post-covid and in the fractured environment is more important than ever for everyone" Dave Price at Landyachtz agreed saying "We're really excited to be more involved with events as restrictions lift and larger gatherings begin to take place. This year we are focusing on community and are working with some very active community builders in the scene." Arbor's Brent mentioned they "are really looking forward to participating in the Annual Boarding For Breast Cancer "Skate The Coast" Event in Los Angeles this summer". So, it looks like all being well, 2022 will be packed full of some great events.