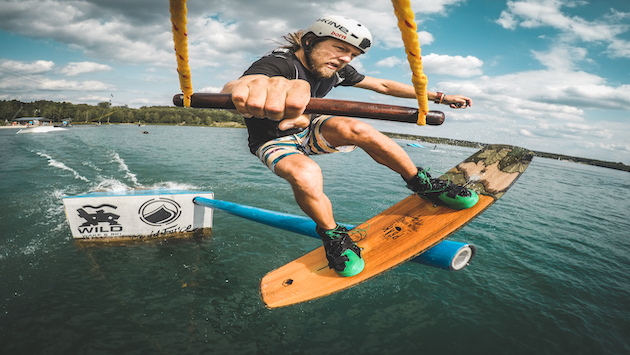 Bern S/S 22 Water Helmets
Retail Buyers Guide: Water Helmets S/S 22 Retail Buyer's Guide
Brand: Bern
Interviewee: N/A
What are the main trends in the helmet market for water board sports in SS22?
We are still seeing growth in the Outdoor markets after the surge in 20/21 due to the Covid-19 pandemic. Particularly, more and more Wakeboard/Cable parks are opening around the U.S. bringing wakeboarding to a larger audience.
What is the general consumer's attitude towards wearing water helmets? Has this changed in recent years?
For the leisurely canoe trip no but people are going harder, bigger, and more wild with tricks and speed when it comes to wakeboarding. People want to hit the parks with confidence and the best way to do that is with helmets. Some parks even require wakeboards to have one. Though some veterans still prefer to feel the wind in their hair an increasing number of pros and kids are wearing helmets.
What were your biggest sellers in SS21?
For water helmets our biggest seller is our Macon 2.0 H20
How are you segmenting your SS22 collection and what are the price points?
We are segmenting our S22 collection into Bike, Skate, and Water. Bike has the widest range of price points, ranging from $45 – $140, Skate will be in the area of $60, and Water will be around $60 as well
Where do you expect the biggest growth in helmets for SS22?
We expect the biggest growth to be in our bike segment
What shapes / construction designs are you offering in your SS22 collection?
We are currently offering the Macon 2.0 H20 which is a skate inspired visorless helmet.
What materials are you using in your SS22 collection?
For our water series we use an ABS shell lined with soft and comfortable EPP foam that is fused to closed cell EVA faced with a neoprene fabric.
What colours / prints are you offering in your SS22 collection? Any standout collaborations?
We will be offering 5 colors. Matte Black, Matte Sand, Matte Mint, Matte Hyper Red, and Matte Azure Blue
Are you offering any accessories to your helmets?
Each helmet comes with waterproof ear pads to protect the user's ears from pressured water entering the ear canal
Are your helmets targeted to specific customers / rider types?
Because of their lightness and fit, we think these are perfect for cable park and lake riders. No obstruction of vision, comfortable and stylish.
How are you supporting retailers to sell your water helmets? (POS material or any other kind of support).
We can offer displays, Branded Merch, and education on the helmet.