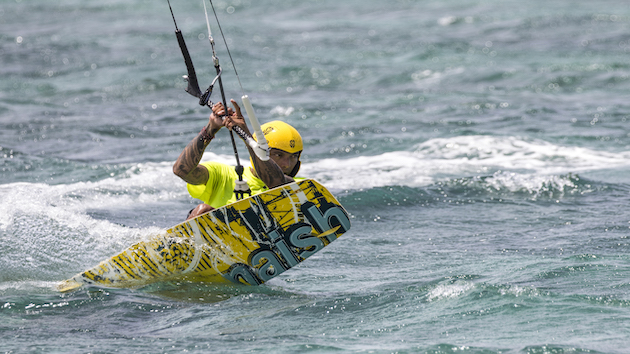 Simba S/S 22 Water helmets
Retail Buyers Guide: Water Helmets S/S 22 Retail Buyer's Guide
Brand: Simba Surf
Interviewee: Nancy Simms, Marketing
What is the general consumer's attitude towards wearing water helmets? Has this changed in recent years?
Consumer adoption has been growing across all board sports. We are seeing a big shift in the surf community with increased awareness on head injuries. Attention from the surf media and main stream media on surfer head injuries (ie Stab, Inertia, NY Times) has been driving more adoption. Many pros, such as Owen Wright, Koa Smith and Mikey O'Shaughnessy have been sharing their injury stories on social media and have been advocating for helmet wearing.
Water helmets seen on athletes and influencers social channels are also helping to change attitudes. The growing trend in Foil sports has also increased the adoption rate. As surfers keep pushing the bounds, with Wings and aerial tricks, water helmets will become more and more relevant. There is also the big growth in E-Foil market, traditional kiteboarding and wake boarding that is creating a demand for helmets.
What were your biggest sellers in SS21?
The Sentinel 1 in Matte Black was the top seller. Along with the Pearl White and Pool Blue.
How are you segmenting your SS22 collection and what are the price points?We are going after the premium market: the Sentinel 1 MSRP is $199.00.
 Where do you expect the biggest growth in helmets for SS22?
Hawaii/CA -Europe -South America -Australia
Youth market – Men 35-55
What shapes / construction designs are you offering in your SS22 collection?We are continuing with our signature model – the Sentinel 1 in SS22.
We have updated the HaloFit Pad system with a stronger 3M adhesive backing ensuring more longevity in the pads system.
What colours / prints are you offering in your SS22 collection? Any standout collaborations?
We have a brand collaboration with Ambassador Koa Smith (new color pathway). We are also offering the Sentinel 1- side logo and Sentinel 1- no side Logo.
Are you offering any accessories to your helmets?
Plans to offer a 2mm neoprene hood that would be customized to fit the S1 design.
Are your helmets targeted to specific customers / rider types?
The helmet is suitable for all riders who participate in water sports in the ocean, lake or pool.
The S1 was originally designed to meet the needs for traditional surfers who need helmets that are thin, light and have minimum water drag.
The light weight, low profile shell design of the S1 (with the closed cell, interior padding) performs exceptionally well for all water sports that require a helmet. (Kite, SUP, Foil, Wing, Wakeboard).
The extra coverage on the forehead and ears benefit all riders offering additional impact coverage, along with protection from wind and sun exposure.
How are you supporting retailers to sell your water helmets? (POS material or any other kind of support).
We are a new brand just entering the retail market in Spring of 21. We have plans in SS22 for in-store displays. Currently, we are offering retailers visibility on the website with a dealer locater map and partnership posting on our social channels.
 Please talk us through your 2-3 keys models for FW21/22.
2023 we anticipate launching a EN1385 certified helmet. The helmet will have the same shell outline as Sentinel 1 with slightly denser padding.