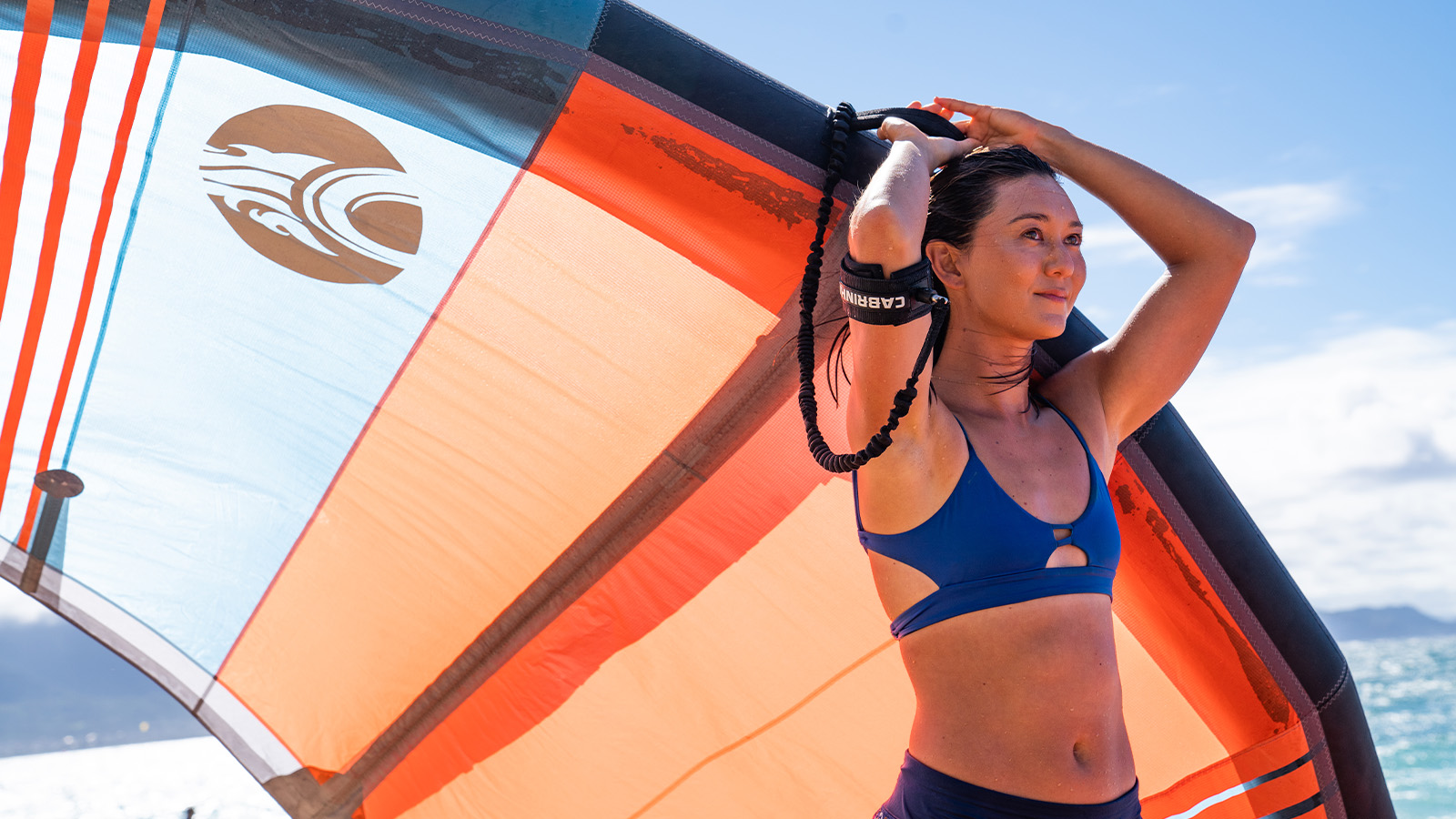 Cabrinha SS21 Kite Preview
Retail Buyers Guide: Kites SS21
Brand: Cabrinha
Interviewee: Christian May, Brandmanager Cabrinha PGG
Current Trends 
What are the main trends for 2020 in the kite market, in terms of riding categories (big air, wave, foil, wing…)?
Big Air, Foil and Lightwind.
In what riding category have you seen the biggest growth so far in 2020 and why?
Powerful Hangtime Kites, Foil Setups with wide ranges.
Future Trends 
What do you believe will be the main trends for 2021 in the kite market, in terms of riding categories?
Multipurpose Foilboards and Foilkites, lightwind gear and Wings.
In what category do you expect the biggest growth in 2021and why?
Kite and Wing Foiling, Lightwind kiting.
Kites
Which of your Kites are selling well in 2020 and why?
Switchblade for All-round and Big Air Performance. Easy to use, powerful and perfect compromise between hangtime and turning speed.
What is new for your kite construction, materials and design for 2021?
We cannot talk about upcoming kite designs yet.
Are there any trends in terms of kite design, construction and materials that the entire industry seems to be progressing towards?
Light weight constructions, tube kite alternatives to soft kites.
Boards 
Which of your boards are selling well in 2020 and why?
Ace Hybrid as it has a perfect material mix. The compromise between wood and carbon is amazing. Stiffer as a wood board, but more comfortable as every carbon board. The best Twintip board of our range.
X:Breed Foil as a perfect crossover surf and foilboard. Easy to use, easy to learn how to foil. One board that covers two categories with almost no compromises.
What is new for 2021 in terms of board design, materials and construction?
More Crossover Surf and Foilboards.
Pro constructions, which is a unique blend of known surfboard construction, blended with the extra reinforcements through Honeycomb material as well as the unique responsive flex control of the carbon stringer.
Are there any trends in terms of board design and construction that the entire industry seems to be progressing towards?
Constructions that have the strength needed for high performance kitesurfing, but in a light weight package.
Aesthetics / Pro Riders 
Any stand out new graphics or artwork collaborations?
The Cabrinha ICON series are one of a kind. It's a limited edition of Switchblades and Drifter kites, celebrating Cabrinha's journey throughout the last 20 years. They feature some of our favorite brand products intrinsic to helping riders achieve multiple world championships and world records. Each kite comes with an official badge with collectors number and limited edition Icon kite bag.
Sustainability
Are you using sustainable materials in your kites and boards construction? Have you implemented any sustainable practices in your production and shipping processes?                                                               
All directional boards for 00:00 ship within the Flexi Hex packaging material. With an overall brand target to reduce on plastic waste and single use products, we have incorporated Flexi Hex in our shipping to not only further protect the products during transportation, but also to provide the customers with a product that can be reused multiple times when traveling and packing.
Retailer Help 
How are you helping retailers sell your product and which method of help seems to be the most effective? Have you had to adapt your retailer support in any way due to the pandemic?                                           
We try to help wherever we are able to do so. This varies from each shop. An individual solution is often the most effective way.
Key Products
Tell us about your 3 key products for 2021 and why you think they will be great sellers
For now we cannot talk about new 2021 kite and twintip models. However, we expect the Crossover Surf and Foilboards and our brand new Crosswing2 to kick off.
The Cutlass Foil offers amazing surf features. Narrower with more rail contact in turns and pop for air, refined rails, improved durability, increased lift and speed through channel bottom. Crossover foil thanks to 5 fin configuration.
The Crosswing2 is the next generation wing with a unique ultra rigid double strut design for aerofoil support and improved response, excellent upwind ability, an incredible low end monster, wide span handle layout for micro adjustment/trim.
X:Fly for dual purpose and wide range of use: Hydrofoil SUP and Winging. Has a very stable platform, light weight to size ratio, perfect board for beginners and advanced riders.