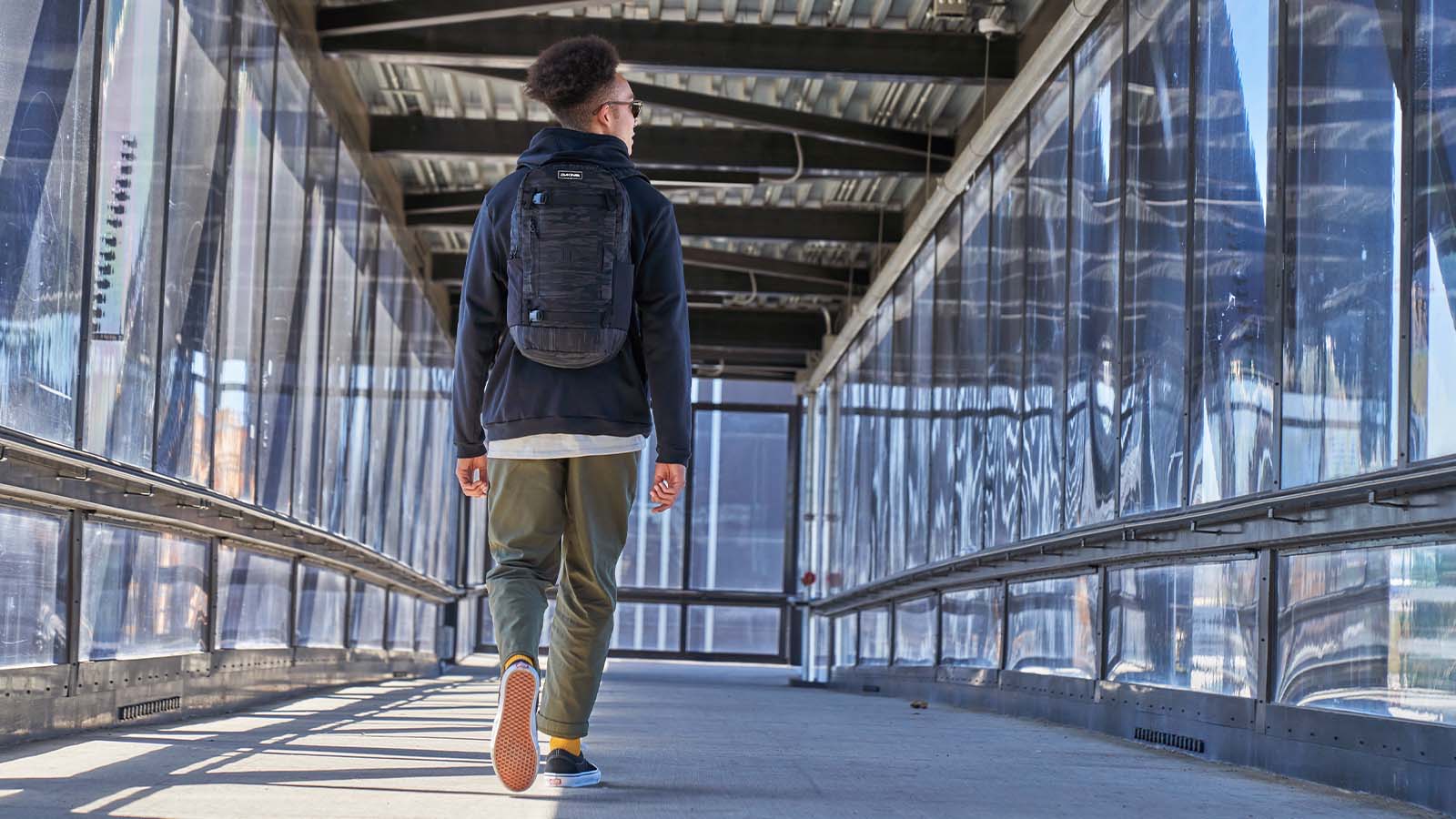 Dakine S/S 23 Lifestyle Backpacks Preview
Retail Buyers Guide: Lifestyle Backpacks S/S 2023 Retail Buyer's Guide
Brand: Dakine
Interviewee: NA
What are the main current trends in the lifestyle backpack market?
At the moment,  Lifestyle in general is very inspired by the outdoor trends. At Dakine we come from Surfing, Windsurfing Snowboarding and skiing, the outdoor is part of our DNA and our lifestyle collection has always be driven by it. For example we see more and more roll top closure adapted to lifestyle backpacks while they were originally designed for surf backpacks. Commuting is another big trend for backpacks, and outdoor knowledge really helps to develop product fitting that needs. We also see a trend in Kids backpack designed specially for them. Indeed it is important to revise the fitting and the shape of our products to be able to provide the best products to this population. 
How are you segmenting your SS23 lifestyle backpack collection and what are the price points?
Basically we segment our range following the type of utilization you can have with your backpack. We have the campus line that is more inspired from a school backpack utilization, plenty of compartment to organize books, lunch and other school tools.Then the 365 line, is more a day to day back pack with all the features allowing organization for electronic devices. The Essentials collection is the classic lifestyle back packs collection allowing you to carry your essentials and much more. The Urbn Mission is a well named line, clearly inspired from our snowboards ad ski bags, this line is made for those who will spend the day out in the city, and requires the next level of comfort and storage organisation , skateboard carry system, many compartment and storage, and extra padding on the back and shoulders. The Verge Line is inspired by commuting and designed for both a daily and a travel use. Plenty of organisation, padding on the back and shoulders for comfort. Strap to be placed on a rolling luggage and plenty of other features that makes those products good for both travel and daily use. Then we have some packables offering versatility, it is good for those who travels and might need another backpack during their trip. Last but not least we are launching the Motive backpack line : Created as the ultimate protection for your daily gear, and born from the mindset that each day can take you on an unexpected journey. The Motive Collection is the ultimate pack for the daily commute or for longer travel days. Built for daily bike commute, born into the outdoors.Our price point is from 50€ to 200€ depending on the bag, its capacity and the complexity of the production and conception.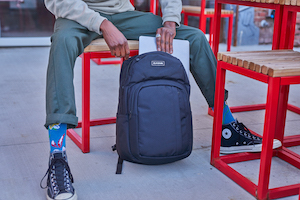 Where do you expect the biggest growth in SS23?
Kids and commuting are the trends that could help growing the busisness. With the raise of the petrol, commuting will be a huge trend in the up coming months. 
What are the most important technical features in your SS23 lifestyle backpack collection?
Compartments, side pocket for easy access, breathable padding at the back, recycled materials, outdoor inspiration and comfort are our main assets. 
What materials are you using in your SS23 collection?
95% of our lifestyle range is made of recycled and blue signed approved. Dakine is well known for making good quality products, so we focus on using resistant materials as 600D polyester 100% recycled and Cordura. 
What silhouettes are you featuring in your SS23 collection? Any construction techniques you'd like to highlight? 
The line that we will promote the most for lifestyle will be the Motive collection, created as the ultimate protection for your daily gear, and born from the mindset that each day can take you on an unexpected journey. The Motive Collection is the ultimate pack for the daily commute or for longer travel days. Built for daily bike commute, born into the outdoors.
What colours and prints are you featuring in your SS23 collection?
Dakine has always been inspired by nature, so we can find a lots of floral and tropical all over product patterns, allover prints inspired from the ocean and camo complements the offer. That said Dakine has always been known for its sobriety, so plane beautiful and non- fashion colors have to be in the range. Black, carbon grey, stone. A little look back in the rearview with a nice violet colors referencing to the early days of Dakine.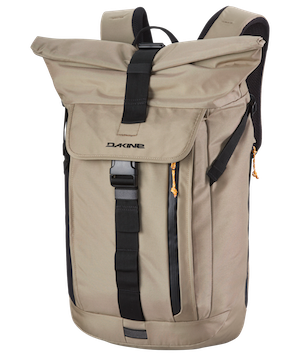 What marketing stories do you have in your SS23 collection?
Sustainability: We are reinforcing our commitment to respect the places we play and ensure that the mountains and the oceans are protected for the next generation.We believe in building products you can trust, while reducing the impact those products have on our environment.
Rider driven: Dakine has always been inspired by the ride and the riders. Riders have been pushing to develop more resistant, more technical and more sustainable products for over 40 years. 
Trusted: We remain committed to creating product that is purpose-built, durable, and thoughtfully designed for our global community by people who surf, snowboard, ski, mountain bike, windsurf and kiteboard. Commuting with the Motive collection mentioned above.
What efforts are you implementing towards sustainability?
First of all at Dakine we always put a great effort on the quality of our products, the more quality, the longer it last so this is a first step toward sustainability. 95% our Backpack Lifestyle line is made out of recycled PET, blue sign approved 
How will you be supporting retailers with the SS23 sales?
We have a premium dealers program which allows us to provide custom attention to the retailers, with special retail marketing activations tailored to support the brand and the retailer. Each shops, are different, online or brick and mortar, brand corners or product categories corner, windows or indoor visibility merchandising oriented or sports oriented, they all have their way of working and we try to adapt the support depending on the retailers needs and opportunities.  It insures us to maximise each of our retail action, to minimize waste of POS and to develop sustainable relationships with our retailers. We also give them access to a large stock of digital content : photos, videos and visuals ready to use in order to promote their Dakine offer. 
Have you suffered any stock or delivery problems due to supply chain bottlenecks? If so, how have you addressed this issue?
Absolutely, I think everyone has been affected by supply chain issues. We try planify our purchases way in advance, we plan some extra stocks on products we know they will be carried over, and we also try to communicate more with our retailers about the purchase deadlines to make sure they have the product they need at the right time.