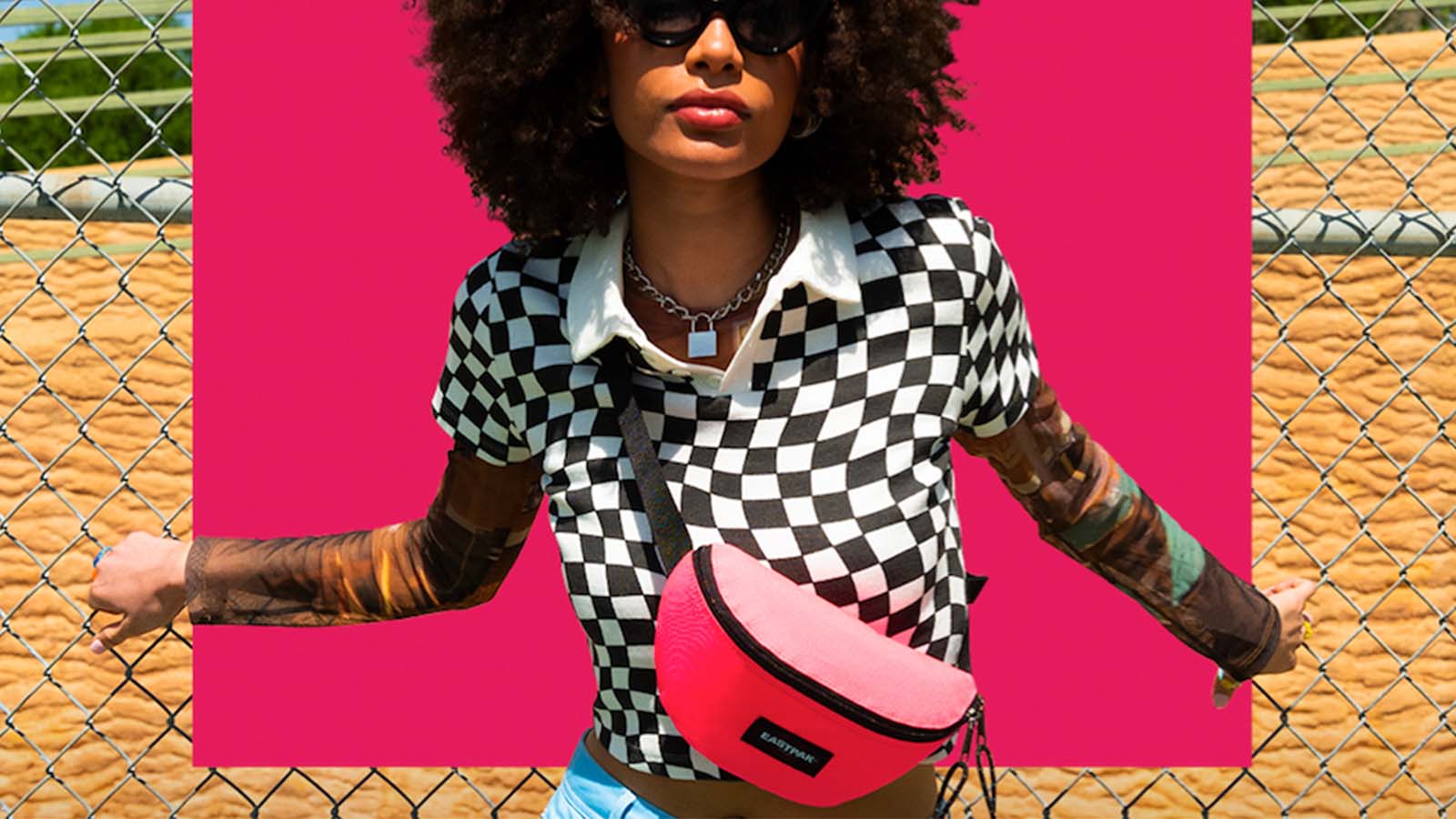 Eastpak S/S 2023 Lifestyle Backpacks Preview
Retail Buyers Guide: Lifestyle Backpacks S/S 2023 Retail Buyer's Guide
Brand: Eastpak
Interviewee: Domitille Parent, VP Global Brand
What are the main current trends in the lifestyle backpack market?
In the lifestyle segment we do see people looking for timeless products with a long life cycle and good value for money. Which is perfectly fitting with the Eastpak mindset of making straightforward product which are Built To Resist.
What were your best sellers in SS22?
Our iconic Padded Pak'r stays our best seller items season after season.
How are you segmenting your SS23 lifestyle backpack collection and what are the price points?
Our entry price point item is the iconic Padded Park'r at 52€ retail, then we are adding functions and special material executions to this style to elevate it in price point but also in distribution. Really relevant also is the fact that our iconic item is a great platform for our collaborations and there we can really reach the high-end landscape.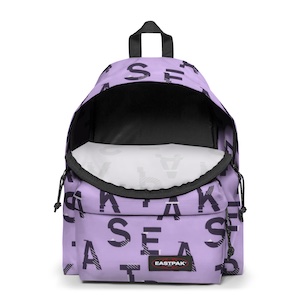 Where do you expect the biggest growth in SS23?
Biggest growth is coming for our luggage offer – we have always had an extensive and performing range of travel items which was slowed down during the pandemic but right now the trend is way up and we have strong performing items like our 2 wheels fabric double deck the Transit'r coming in SML.
What are the most important technical features in your SS23 lifestyle backpack collection?
Depends what we call "technical" Eastpak tends to stay away from too technical, we obsess on the basics, making sure we create product that overly focuses on usage needs.
One thing that becomes a must have is of course a laptop/tablet sleeve!
However we also dropped a bike compatible range – using a modular system at the back of the bag to be fixed on your bike – this collection if fully top coated with reflective accents for safety and is called TARP.
We focus on usage occasions, so understanding the needs of the consumer whether that be the commuting (cycling, train etc) or travel, or just getting around the city, we obsess on providing a product that is fit for that needs rather than overly going too technical
What materials are you using in your SS23 collection?
Our material standards are really high to fullfil a 30years warranty.For our plain color we are using a poly/nylon blend and for our prints we use 100% recycled polyester.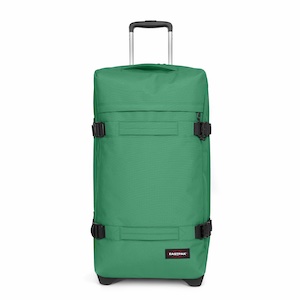 What silhouettes are you featuring in your SS23 collection? Any construction techniques you'd like to highlight?
We are focused on our tear drop shape, aligned with our iconic styling.However we are also investing in new trendy shapes like top roll – also available in the above mentioned mobility focused TARP collection – the Maclo Bike.
What colours and prints are you featuring in your SS23 collection?
Each season Eastpak is bringing more than 60 new colors and prints, this is part of our DNA to bring newness and freshness through colors and prints!
What marketing stories do you have in your SS23 collection? 
Everything we do will lead with Built To Resist, and in SS23 we really focus on our Active Lifestyle category, as this is the most relevant for what is going on in our consumers world. Plenty of movement, people being more active as they start off the new year and so our marketing communications and the product focuses will reflect this. There will also be a strong focus on our CNNCT range where we are really gaining traction with our young professional consumer, but also expanding this to further incorporate more female styles to appeal to our female consumers and also linking this to International Womens Day in March, where we support and highlight female entrepreneurs. Travel is also rebounding so supporting this with relevant messaging will be a must to inspire people to travel again. Finally, but also really important, SS23 is our key sustainability moment, highlighting all the good initiatives that we will have in the lead up to World Earth Day.
What efforts are you implementing towards sustainability?
Durability is our key tactic in our mission for sustainability, we believe in a buy less buy smarter attitude and as such 95% of our packs come with a 30 year warranty. We make product that lasts and avoids landfill. On top of that we also go into the finer details of the products and are constantly reviewing what we can do extra to make an even more sustainable product and opportunities to use recycled materials. So much so, that from SS23, 40% of all the materials we are using will be coming from 100% recycled sources. Also it is important to recognize that when it breaks we fix it, as mentioned we offer a 30 year warranty, and we stand by that, and each year more than 17000 bags are being repaired in our global repair centre and returned to our customers!
How will you be supporting retailers with the SS23 sales?
We are really excited to see that the consumer shopping habits are returning strong and that city centers (and physical retail) are getting busy after the pandemic. Like most brands over the past few years, we shifted gears in our digital spaces as this was where retail really was, but now we are moving positively to ensure that the retail environment is supported in an omnichannel way, meaning that we can support our retailers to call out key stories online and in their stores, but also aligning that with our own Eastpak global channels.
On top of that we will really be working closer with our retailers to ensure they are supported with all the knowledge they need to confidently talk everything "Eastpak", both brand, product and the brand purpose. We are working super hard to ensure we are setting them up for success.
Have you suffered any stock or delivery problems due to supply chain bottlenecks? If so, how have you addressed this issue?
Thanks to a great supply chain team and sourcing partners we have been able to limit the supply chain bottlenecks. We have advanced our buy calendar and thanks to this we have been able to supply market demand.