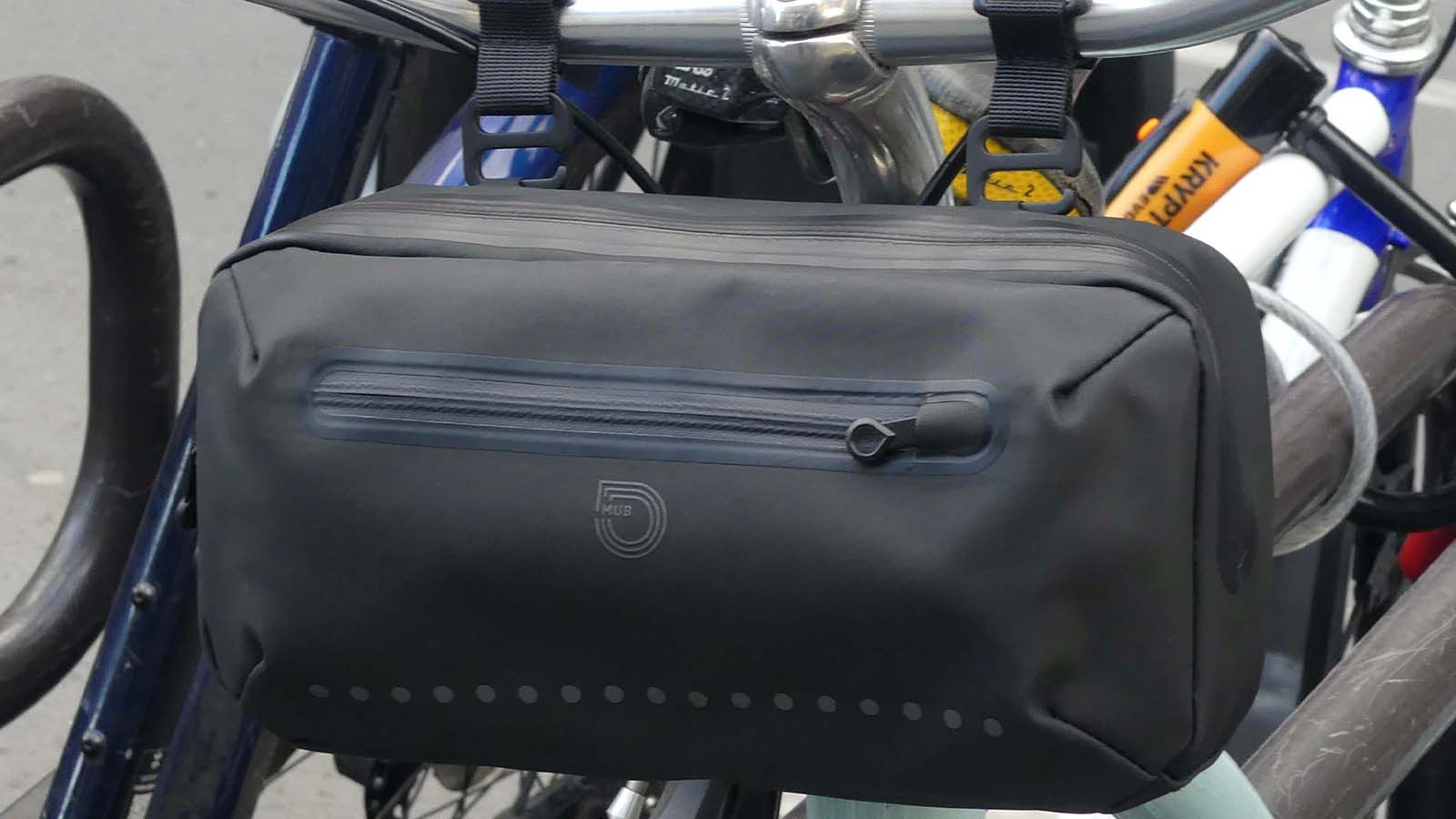 MUB S/S 2023 Lifestyle Backpacks Preview
Retail Buyers Guide: Lifestyle Backpacks S/S 2023 Retail Buyer's Guide
Brand: MUB
Interviewee: Frank Heissat, Owner and co-CEO
What are the main current trends in the lifestyle backpack market?
The market is picking up again after the Pandemic. Our consumers are back to the office (or adopting a flex working routine), and the people start traveling again both for pleisure and for business.
Product wise, we see a need more versatility, bags adaptable to different situations. The use of recycled materials becomes the norm. And In Europe, more people start getting the idea of purchasing bags that providing welltough solutions. Meanwhile the competition is increasing with companies specialized in packs and bags, and most of the brands developing their own offer, either in house or via partners.
What were your best sellers in SS22?
The Biarritz Deluxe Traveler regular is still our best seller and was sold recently. We have been short of stock as well on our premium syle, the Milady, which confirms the apetite of the European consumers for functional, sleek designs and built to last packs and bags.
How are you segmenting your SS23 lifestyle backpack collection and what are the price points? We will be adding 6 new styles to the existing line up by the end of the year 2022.
Our price points will start at 35€ for a versatile functional pouch up to 289€ for our future 30-40 liter bag.
Where do you expect the biggest growth in SS23? 4 out of the 6 new products are small volumes (2 pouches and 2 sling bags).
They should generate the highest volumes in terms of units. But from a value stand point, we are having a lot of expectations for our 30-40 L Getaway model.
What are the most important technical features in your SS23 lifestyle backpack collection?
Water resistance (Coated 900D fabric), Reflective details for safety, expandability on the Getaway, YKK zippers and weleded zippers where it matters.
What materials are you using in your SS23 collection?
All our new styles use the same fabric (900D coated for the main fabric) for a coherence across the line. Some pieces are made with Hypalon. The padding is made out of hogh quality foam using proprietary molds.
What silhouettes are you featuring in your SS23 collection? Any construction techniques you'd like to highlight?
4 small volumes (2 pouches, 1 versatile sling bag designed for bike commuters, 1 large volume sling bag, 1 large volume traveler 30-40 liters, a daypack featuring a rolltop closure designed for bike commuters, and a more elegant daypack).
 What colours and prints are you featuring in your SS23 collection?
Black with contrasted MUB blue linings.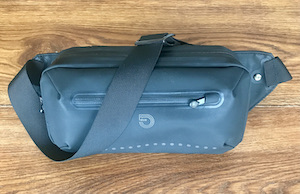 What marketing stories do you have in your SS23 collection?
Versatily, Modularity are the key words for us.
What efforts are you implementing towards sustainability?
1/ From Sept onward, all our new products will use GRS stadards fabrics. 2/ MUB started with the idea of taking only 1 bag to carry your business essentials and personal belongings. More compact, less space, less waste. We are still following the same principle. 3/ build to last: using only high quality materials, accessories and constructions. Buy less, but better quality, I a way to reduce our impact.
 How will you be supporting retailers with the SS23 sales?
Up to now, we have been almost exclusively a DNVB company. But the objective is to partner a few selective specialty stores in key destinations to physically display our new products within the right environment. We will adopt the same standards of service with our partners as the ones depnstrated to our end consumers (NPS score: 4.7 out of 5).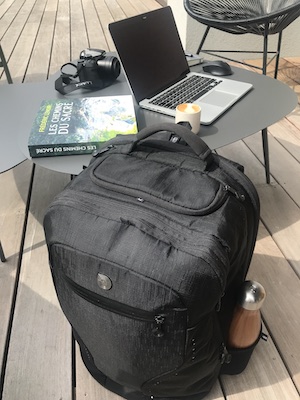 Have you suffered any stock or delivery problems due to supply chain bottlenecks?
If so, how have you addressed this issue? Our manufacturer being also a shareholder of the company has been a real asset in that challenging situation. We did suffer, like everyone else, about the logistics costs. Tjhat said we have not decided to not increase our prices, and we have reduced our discounting.
Best Sellers
BIARRITZ Traveler Regular:
The MUB Backpack and its integrated accessories have been created to help streamline your daily adventures. A modern day sidekick, its large compartments offer you the chance to separate your professional and sportswear thanks to its mesh dividers. It's also well equipped to transform into a hands-free travel bag for weekend escapes and journeys into the unknown!
SHIFT (release date Q2 2022 – tbc):
The brand new MUB SHIFT looks like a conventional sling bag…but it is much smarter and versatile. Get out of the train, detach the main pouch from the flat belt and put it to your bike with the special straps (handlebar). Your sling bag then turns into a perfect companion for your bike commutes.
The belt itself, without the main pouch, allows you to keep your esentials out of sight when going for a drink in town. Should you decide to hit the gym at the hotel for a workout early morning or after work, stuff your phone; earpods and room key into that flat pouch and go break a sweat without losing anything but some extra weight.
GETAWAY (release date H2 2022 tbc):
The brand new MUB GETAWAY is our larger volume. Its roomy 30 Liters will allow you to carry your essentials for 3 days. Should you decide to extend your trip, or to shop some gifts to bring back home, unzip it and get 10 liters of some extra storage capacity. It's fully equipped with a business compartment for your laptop and your business files. The main compartment is devided in 2 compartments that open at 180° to lay flat on your bed. It comes with 3 packing cubes, a dedicated shoe compartment accessible from the outside, a secret pocket for your passpart and boarding pass, an external welded pocket, 2 top load pockets (one being dedicated to your toiletry pouch easily accessible at the security check). There is a water bottle holder, as well as 4 compression strapsto keep your bag compact even when fully loaded. Additionally you can also combine the flat belt (same as the SHIFT – sold also separately) with the GETAWAY and use it as a hip belt.