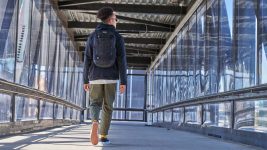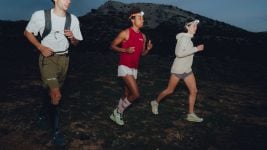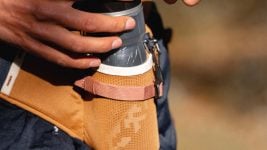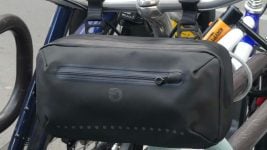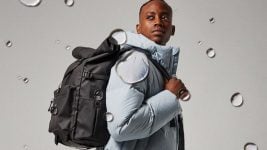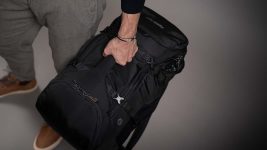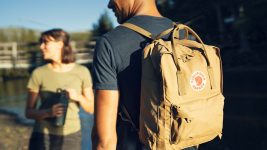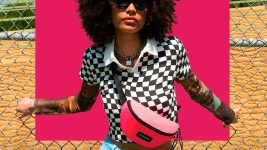 Lifestyle Backpacks S/S 2023 Retail Buyer's Guide
Long life cycle is the overall growing trend in lifestyle backpacks. It meets sustainability demands and the more recent concern of careful spending. By Rocio Enriquez.
Backpack users want a pack that will last a lifetime. It also has to meet their needs, wherever these take them. This meets two important current concerns of consumers. One is sustainability. The most sustainable product is the one that is not ditched after a season. Long-lasting backpacks also cut waste dramatically. The other concern is the cost of living. The increasing inflation is creating a mindset of careful spending. "Buy less, buy smarter" is the mantra in the current economic climate. A longer life cycle makes short term trends irrelevant. The DNA of the brand comes to the forefront. The result is timeless designs, durable products, and versatile constructions with high functionality. 
Brands expect growth in "technical" packs made with performance, sustainable materials. The trend of using technical wear as fashion pieces seems to have extended to backpacks. One of MUB's bestsellers was the Milady. This is a premium style offering great functionality in a sleek and durable design. Pacsafe did well with their versatile packs and bags that work as well around the city as on the go. Dakine expects a good performance from their commuting styles. "With the rise of the cost of petrol, commuting will be a huge trend", says Rémi Chaussemiche.
Construction
Many new SS23 styles respond to this demand for "technical lifestyle". Eastpak is dropping a bike compatible range. A modular system at the back of the bag attaches it to your bike. Dakine will launch the new Motive line built for daily bike commuters. Fjallraven appeals to hiking and trekking lovers. Their Kajka 35 is an advanced trekking day pack with wooden frame construction. "Together with the easily adjusted back length, it is designed to carry heavier loads without back pain", says Claire Sissun. Their Abisko Hike 35 adds to the back length system a venting mesh on back panel, shoulder straps and hip belt. The Abisko Hike Foldsack has a fold-over, zipped closure secured with a plastic release buckle. Sandqvist is releasing the 65 litre Trail Hike backpack that covers the needs for a long and heavy hike in the mountains.
Picture focuses exclusively on sustainability. "To be the best, we focus on the end of product life cycle", says Maxime Lemaitre. MUB promises functionality. They feature expandable styles with water resistance and reflective details for safety. Pacsafe's mission is security. "100% anti-theft, with our patented locking systems as well as our patented cut resistant materials", says Maria Schmieder. Amplifi relies on a combination of high-spec, lightweight fabrics, and plenty of stash pockets. Their super technical straps and back panels have been perfected over years.
Functionality and durability drive material choices. Sustainability follows up closely. MUB uses a 900D coated fabric for all their new styles, with some pieces made of Hypalon®. Eastpak's materials meet the standards of their 30-year warranty promise. They use a poly/nylon blend for plain colours and a 100% recycled polyester for prints. Fjallraven highlights their G-1000 Eco / HD Eco. They use recycled polyesters and nylons, Vinylon F, organic cotton and FSC certified birch for their wooden frames. Picture uses recycled materials on both shell and lining. This year they introduce two new fabrics. The 150D polyester ripstop with PU coating is used on all outdoor products, for its lightness and durability. The 170D polyester plain with peach effect and TPE coating provides a durable waterproof pack with a very modern look. It is used on all urban packs. Sandqvist uses recycled polyester, recycled Robic®, and organic cotton. If they use a fabric from animal origin, it comes from Scandinavian hides. Amplifi is using Mipan® Regen recycled fabrics wherever possible. Dakine focuses on resistant materials, such as 600D recycled polyester and Cordura, to maintain their quality standards. 95% of their collection is made of recycled materials and BlueSign approved.
All brands are heavily committed to sustainability. From SS23, 40% of Eastpak's materials will come from 100% recycled sources. Their global repair system repairs over 17k bags every year that would otherwise end up in landfills. Picture has a similar system in place to fulfil their lifetime repair warranty. They have now introduced an upcycling programme to give packs a second life. From next September onward, all MUB's products will use GRS standard fabrics. Sadqvist and Amplifi observe ethical practices that support the welfare of workers and drop their carbon footprint. Amplifi monitors factories to increase the recycling of offcuts, a practice that Fjallraven also has in place. 80% of Pacsafe's SS23 collection is made from recycled materials. They aim to eliminate virgin plastic in their supply chain by 2025.
Looks.
The philosophy of making things last influences the looks too. Following short term trends reduces the lifespan of the product, so brands are keeping it simple. Some stay true to their own style. "We focus on our teardrop shape, aligned with our iconic styling", says Domitille Parent from Eastpak. Sleek and low-key designs are popular. We find them in the collections of Amplifi, Fjallraven, Sandqvist, MUB and Pacsafe. Roll tops are making their way into all collections. Eatpak is introducing it in their Maclo Bike model. Sandqvist is no stranger to roll tops and is now adding more lid and zipped backpacks to their range. MUB also features a roll top in their day pack aimed for bike commuters. They are also pushing smaller volumes with pouches and sling bags. Picture follows their own creative direction to create impactful silhouettes that stand out.
Prints are quite varied, there is something appealing for almost every palate. Amplifi, Pacsafe and MUB chose sobriety to achieve a functional and clean look. MUB uses black with contrasted linings. Amplifi works with tonal prints, adding a touch of embroidery. Pacsafe features classic colours that are multi seasonal, adding some colour blocking. Sandqvist chooses earthy tones inspired by the Nordic landscapes. Fjallraven introduces some new colours in SS23. We will find a mild yellow, warm coral, a bright light blue, and some earthy greens and browns. Dakine offers solid neutral colours to cater to fans of their well-known sobriety, and balances them with nature inspired floral, tropical and camo prints. On the other end of the colour spectrum, we find Eastpak and Picture. Freshness is part of Eastpak's DNA, and they honour it by offering more than sixty new colours and prints. Picture, as usual, is doing their own thing, creating unique prints that tie in with their active and street wear. Some of them are inspired by the colours of the Arctic, whereas others feature an aerial view of the Alps in relief.
Retail Support.
There are marketing stories to support these innovations. Communication is planned both through digital channels and in-store POS. Amplifi focuses on the use of Mipan® Regen fabric. Eastpak continues their "Built to Resist" campaign, focusing on their Active Lifestyle category. They will also push their CNNCT range. Aimed for young professionals, it will highlight female entrepreneurs to support their new female styles. Fjallraven will communicate about their founding Kajka trekking pack. A redesign has replaced the aluminium frame for an FSC certified wooden one. They will also keep pushing their iconic Kanken. This timeless and sustainable style has recently been recognised as a work of art by the Swedish Society of Crafts and Design. MUB relies on versatility and modularity as the key concepts to push their sales. Dakine relies on Sustainability, Rider-driven design and their Trusted standard of quality and functionality to push their packs. Next Summer they will also promote their new commuting Motive collection. Pacsafe will communicate heavily on their new Pacsafe ECO collection. It uses almost 100% recycled materials and components. They will launch the special edition of their bestselling Metrosafe LS, made with Econyl® yarn, on Earth Day. Picture will make a lot of noise about their upcycling programme. They had proved the concept with their Rethink bag which won an ISPO award back in FW14. The backpacks have a dotted line inside. When the consumer stops using the backpack, they can give it a second life by cutting and creating new small accessories. Instructions will be detailed in the hang tags, and they will also produce many videos and DIY tutorials.
All brands have digital packages with visual materials to support retailers' sales online. With the strong comeback of customers to brick and mortar spaces, POS materials will also be available. Eastpak secures their support in an omnichannel environment. Picture will develop a new POS programme focused on their new upcycling story. MUB started as a digitally native vertical brand. However, they are now looking for select specialised stores whom to partner with. Fjallraven has launched a new B2B order tool. They also make sure that any gaps in their assortment are filled. 
Certain aspects of the business, like freight costs and production bottlenecks, have been challenging for all. Brands have worked their way through them by strengthening their relationships with suppliers and retailers equally. Understanding has been key on both sides. It has enabled new working practices that can help get the product to the end consumer at the right time. It seems that, when things get difficult, it is the human factor that makes a difference.