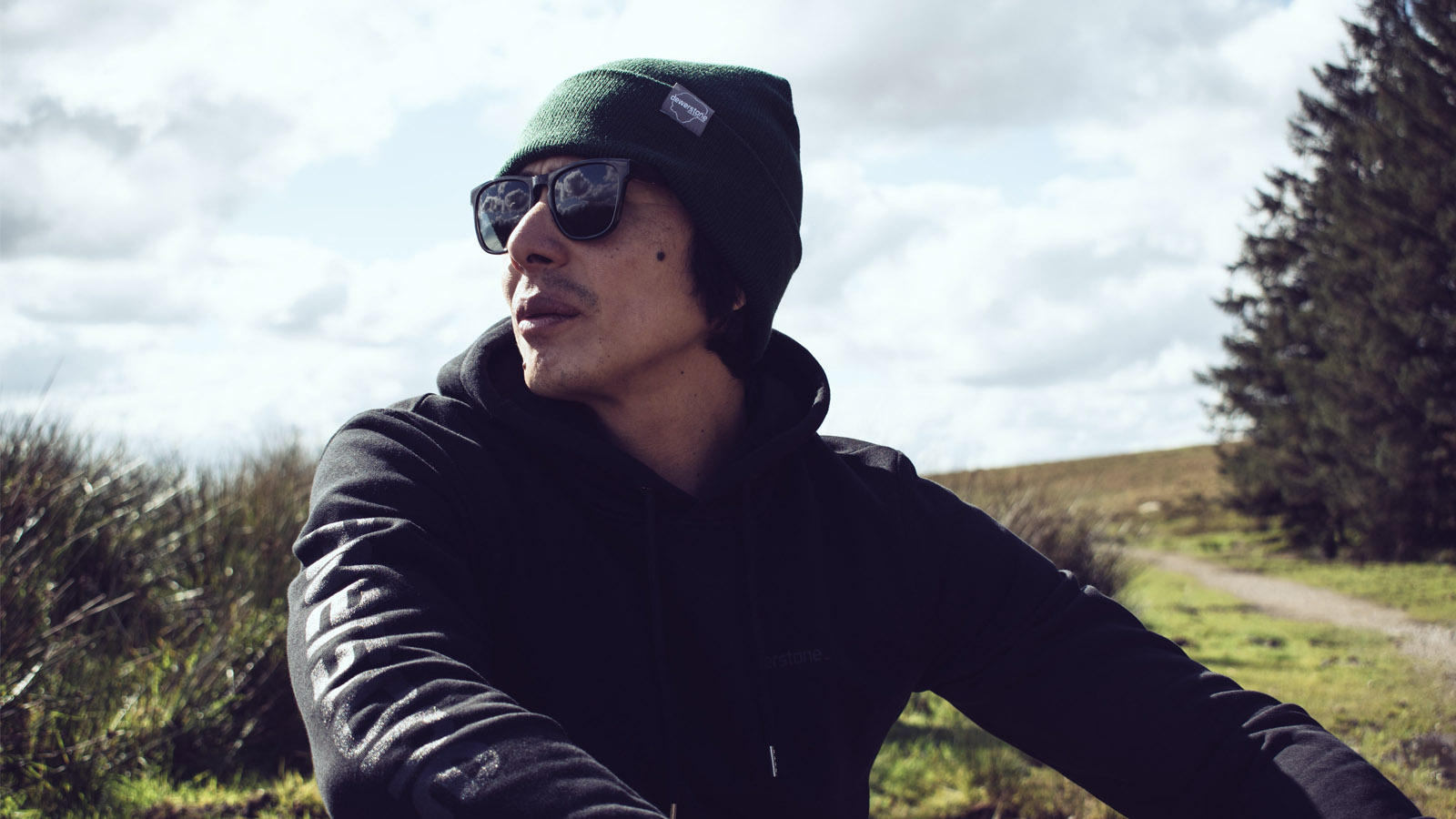 Dewerstone SS21 Sunglasses Preview
Retail Buyers Guide: Sunglasses SS21
Brand: Dewerstone
Interviewee: Team Member
How is Covid-19 affecting your business and can you see any opportunities for the sunglasses market as a result of the pandemic? 
We felt the impact of COVID-19 across every part of our business. From our factories and supply chain, through to our retailer network and Flagship Store in Dartmoor National Park, everyone has had to adapt to a new normal. It's made us all aware that individual and global health are the same thing.
We had to close our doors to the Dewerstone Princetown store for over 4 months as did all our retailers around the globe. Our online sales remained strong during lockdown but losing the real-life connection to our customers did slow sunglasses sales. After being able to reopen for the end of summer sales have bounced back and hold strong with the autumn sunshine we've had. Our experience seems to align with global trends in eyewear. Whilst sales are reduced for 2020 Statistica predicts the market will grow at a compound rate of just over 4% in the next 3 years.
Momentum in products supporting both personal health and the environment was building before the pandemic. Climate change and viruses don't stop at borders and COVID has raised our collective consciousness to this. We've reopened our store with social distancing, contact tracing, and mask-wearing in place and all our customers have been fantastic in showing their support by visiting and keeping everyone safe.
Now COVID has reinforced the necessity to look after ourselves and others, people engaging with our brand are seeking out high-quality products that do just that. The demand is for sunglasses that provide world-class protection but from companies that take responsibility for their worldwide impact.
How has Covid-19 affected your SS21 sell in plans (delays/ range cancellations/carry over)?
Our plans for SS20 and SS21 were to keep things consistent, keep the range tight, and improve what we currently offer, rather than increase the width of the sunglasses range. In a sense, this meant we've had to adapt less and has really allowed us to focus and stick to the plan, less is more.
We did have a fairly hefty manufacturing delay to our 'Bantham' collection for SS20, which has pushed back colourways into SS21. Whilst we have missed them in the range for SS20, we'll be in a position to release them early in SS21 and be confident in our pre-order delivery timescales. 
What are the key trends in the Sunglass segment next spring/summer 2021?
The demand will be for products from companies that certify their purpose is not solely financial but also social and environmental – a triple bottom line. The more conscious the consumer becomes about our climate and the need to act now, the realisation will hit home that it's not good enough to have a plan for 'in a few years time'.
It's time to cut the BS, if a brand uses the environment to sell products, every product they sell should contribute to protecting it. Retailers need to play their part in their selection of the brands they stock and holding them to account for their environmental actions.
Brands have forever used the environment and the places we all love to sell their products, now is the time for brands to use that money to protect the environments they not only love but have built their brands on.
Having an 'eco' collection amongst a wider range needs to be recognized as not doing enough. It's actively avoiding doing the right thing and trying to pass off sustainability as something we all need to do a bit of. That will not solve the climate crisis and as an industry, we need to stand up and protect what we love. As brands, retailers, and consumers that is our responsibility. 
What shapes are most popular for frames and what major new trends can we expect here?
Frames that aren't plastic. We'll see more and more brands talking and showing off their 'sustainable collections' and models made from natural materials. Retailers and consumers need to embrace that change, but also be prepared to question everything brands are doing – from new products to the depth of that 'eco' range, through to taking responsibility for the materials they have used in the past.
Our bamboo and wooden frames have always been showstoppers. Bamboo is regarded as the World's most sustainable resource, it catches the attention on the shelf and has that eco-friendly story that consumers are looking for in their sunglasses choice. Our use of wood continues with us using Maple, Zebrano, and Ebony wood across the range.
Our collaboration with ZEISS utilizing their LightPro Technology® stops people in their tracks time and time again. The reaction we see when people experience these lenses for the first time is unreal. The clarity and precision, it's like watching 4k for the first time. 
What materials are you using for your frames in SS21?
Our values and principles as a brand lay the foundations for every decision we make. We've only ever used wood and bio-acetate in our sunglasses. Sustainability is at the core of what we do and this won't change. When we launched our sunglasses range in 2014, we made a conscious decision to not use any plastic in our frames and do everything we could to reduce the flow of the earth's finite resources from product to waste.
We believe 100% of sunglasses should use the most sustainable materials currently available. Having an eco-range whilst continuing high volumes production using virgin plastic is not acceptable. Bio-acetate has been available for almost a century yet the big brands continue to use it year on year. This has to stop.
Brands have a responsibility to contribute to the development of a circular economy by designing materials that can be repaired, repurposed, or recycled.
We back up all our sunglasses with our two-year warranty and crash replacement policy as standard. We'll also soon offer a trade-in policy, where customers can receive a discount on a new pair and we'll send their old pair along with any of our seconds, repaired or warrantied sunglasses to people that need them, those that spend their lives around the glare of the water, often in sunglasses that offer zero protection. 
What color range and patterns are you using for your frames? What shades and tints are we going to see in the lenses? 
We'll always have sustainable materials at the core of what we do which gives us both unique and interesting effects across not only the range but within the models themselves.
Wooden frames have always been a staple of ours, bringing that natural aesthetic and allowing the original textures and grains to provide what would normally be graphical or printed detail.
In particular, the pattern that the Zebrano wood in our Sumbawa model gives really highlights just how special natural materials are. Because our frames are made from real wood, every Sumbawa model is unique in its appearance, something that our customers love.
In the Bantham collection, we've four colours (Black Gloss, Blue Marble, Brown Marble, Rainbow Marble) all featuring Grey CR39 Polarized lenses. The tortoise marble shell-style really comes into its own as the light hits the frame and the Black Gloss model provides that more traditional sunglasses look, while still being made from natural materials.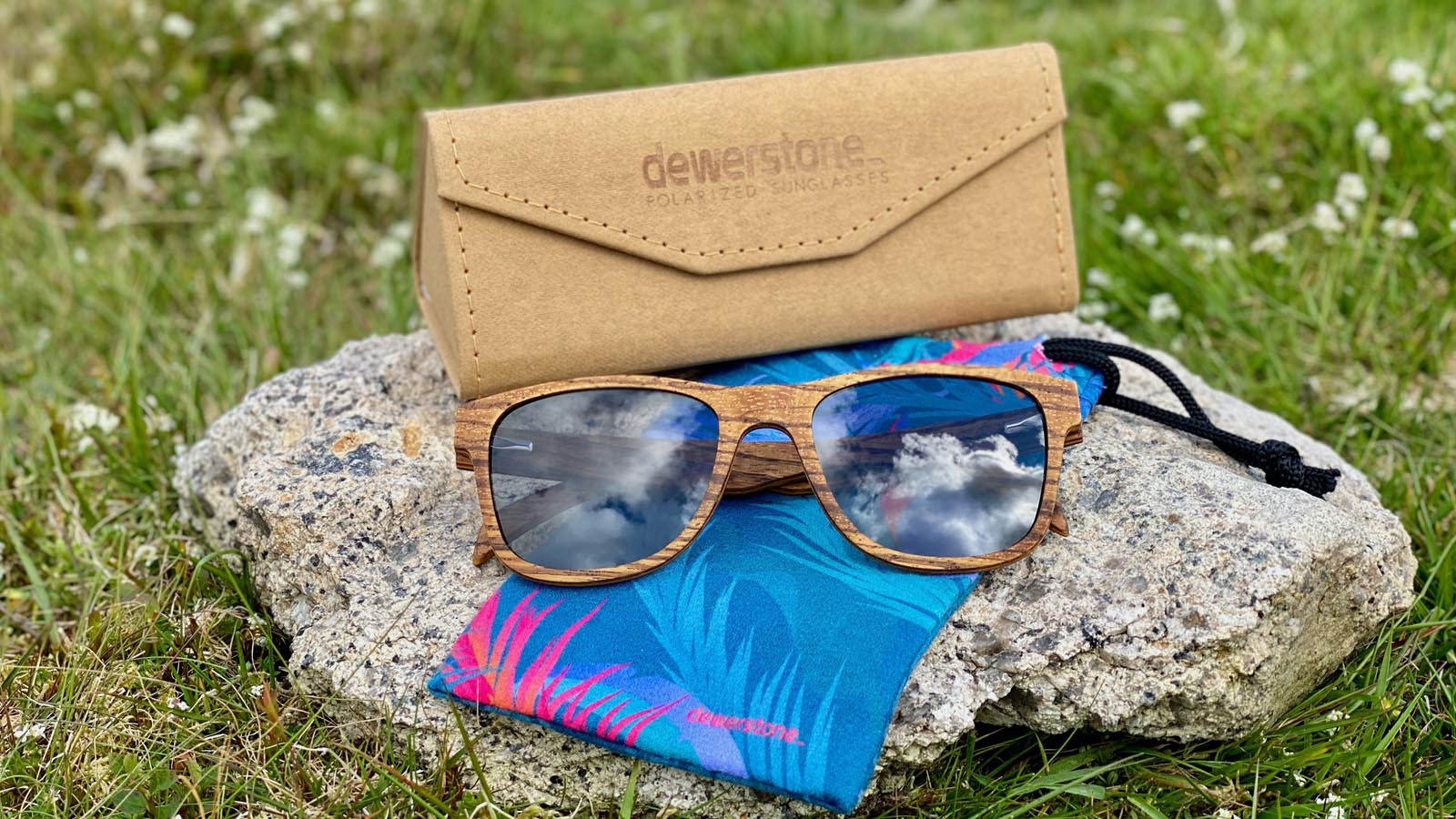 What lens technologies are you working with? Can we expect any new innovations?
We've worked with ZEISS optics from the start and are proudly part of the official ZEISS program. Our brand was founded by people who love life outdoors. Whether you're on water, snow, or sand these lenses remain the best we've ever used.
ZEISS has been making lenses for over 100 years and their latest LightPro Technology® provides not only 100% UV protection but also a level of clarity that means you can connect to those environments you love.  
How are you segmenting your collection and what are the main price points in each segment?
Our overall themes are 'Local' and 'Global'. Drawing on the environment on our doorstep and the greater environment as a whole.
In our local collection, we have a range of models themed around our love for our local area, the national park we are based in, our local beaches, and the environments that form around them. These models (Cirros, Bantham, Summit) retail £44.95 thru £69.95 and are perfect for sun-filled trips wherever the day takes you.
In our global collection and our higher-end models, we take inspiration from further afield, where travel and adventure fuse with places of exploration and possibility. These models feature ZEISS LightPro Technology® (Tambora, Sumbawa), retail at £99.95, and offer superior clarity, meaning you can enjoy your time in nature, in high definition.
Please outline 3 of your key products:
The Bantham collection – Four colours (Black Gloss, Blue Marble, Brown Marble, Rainbow Marble).
Frames made from bio-acetate & ebony / walnut wood
Grey CR39 Polarized lenses
Climate Neutral Certified
Cleaning bag made from recycled polyester
Kraft paper folding case
Sumbawa  –
Made from Zebrano wood
Grey ZEISS LightPro Technology® Polarized lenses
Climate Neutral Certified
Cleaning bag made from recycled polyester
Kraft paper folding case
Tambora – Mk2
Made from Ebony & Maple wood
Grey ZEISS LightPro Technology® Polarized lenses
Climate Neutral Certified
Cleaning bag made from recycled polyester
Kraft paper folding case