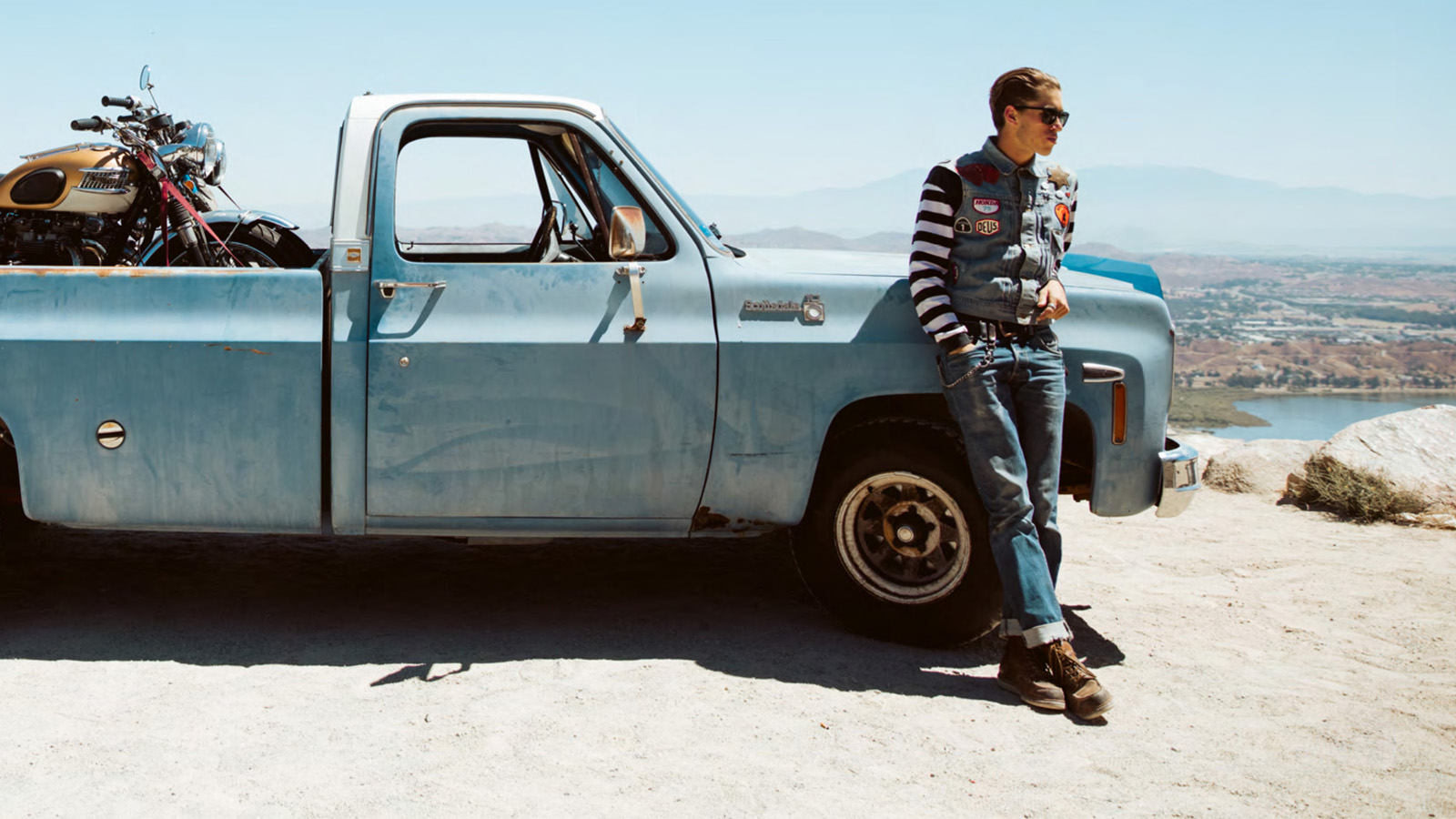 Von Zipper SS21 Sunglasses Preview
Retail Buyers Guide: Sunglasses SS21
Brand: Von Zipper
Interviewee: Greg Tomlinson, President/Founder
How is Covid-19 affecting your business and can you see any opportunities for sunglasses market as a result of the pandemic?
First and foremost related to Covid-19, as a brand & fellow co-inhabitants of earth, we wish the best of health to everyone around the globe, hoping for a speedy and full recovery to those affected by the pandemic and offer our deepest condolences to those who have lost a family member or friend to it. VonZipper is all about the quality of life and nothing is more important to us than the health and happiness of our global neighbors, regardless of what sunglass brand they wear.
Regarding business effect, as the majority of our eyewear is made in Italy, our partners there were severely impacted in the early months of the pandemic which disrupted our supply chain through that time period. We're happy and grateful to report that from high spring onward our Italian operations have resumed business responsibly with relatively minimal disruption.
Upon reopening, retail has been quite strong over the last 4 months which has made up a good portion of the decline during the early months of the Pandemic. During these interesting times, we've seen people getting outdoors and enjoying open spaces, which our sunglasses compliment very well. The other opportunity we've seen as the result of the pandemic is that it has brought us closer to our consumers. Make no mistake about it, specialty retail is where we begin and end as far as sales channels go, but we have seen an increase in our social and online traffic during this challenging time as well.
How has Covid-19 affected your SS21 sell in plans (delays/ range cancellations/carry over)?
The eyewear development cycle has fairly long led and we generally have several different projects in varying states of readiness to release.  Those long leads afford us to be fairly nimble in strategizing our releases and allows us to react to the prevailing market conditions accordingly. We are cautiously optimistic for spring/summer 21, our offering reflects it with a plan to accelerate launches if retail exceeds expectations.
What are the key trends in the Sunglass segment next spring/summer 2021?
The key trend for spring/summer 2021 is that people are going to want to get outside and enjoy the post covid winter! The main trend for SS21 is eyewear diversity.  With a mix of classic Americana acetate frames, contemporary nylon silhouettes with accessible price points, and sport performance frames with features built into the design, we feel our collection of eyewear for SS21 is as diverse as our customer's interests and eyewear needs.
What shapes are most popular for frames and what major new trends can we expect here?
VonZipper will get outside and continue to have more fun than everyone else with a mix of semi-frameless and Full framed shields that offer both style and sports performance. We balance our offering up with our take on timeless shapes that sit well on the beach, on top of a mountain, or when you're stuck in traffic (god forbid)!
What materials are you using for your frames in SS21?
The materials found within our collection are a balanced mix of T-90 Nylon Grilamid for durability, cost, and ease of wear and Mazzucchelli acetate for comfort, interesting color, and rich hand.
What color range and patterns are you using for your frames? What shades and tints are we going to see in the lenses?
Mixes of satins and gloss frame textures in black with unique hand-finished tortoises are best sellers. Complimentary colors in frame and lenses add collection flavor along with interesting acetate layers.
What lens technologies are you working with? Can we expect any new innovations?
We live our lives through our proprietary WildLife Lens Technology, which at its base is synthesized to curb harmful HEV blue light which protects your eyes while reducing haze, combined with an optically correct polarizing filter to eliminate glare. Our lenses offer true color, providing the ultimate in contrast, definition, and visual acuity.
We offer polycarbonate, CR39, and glass lenses in a variety of tints. From blue and green-based greys, different forms of bronze hues, roses and gradient combinations. All are purposefully integrated into our line based on uses and design aesthetics. Chrome, hydrophobic, oleophobic, and anti-reflective coatings are applied to our lenses in certain collections to add additional visual benefits.
How are you segmenting your collection and what are the main price points in each segment?</strong
With close to fifty unique frame designs, our overall range operates in four cornerstones.
Style ~ leading contemporary frame designs from $100-$175
Staple ~ always ready to go, universally cool models from $80-$175
Sport ~ purpose-built, performance features, and benefits from $110-$250
FCG ~ classic Americana designs in Mazzucchelli acetate ~ $130-$200
Please outline 3 of your key products:
From our Sport collection:
The "Defender" – Frame description: To be a champion of the great outdoors, sometimes you must fight the light for the right of sight! Shield yourself from harm in this visual guardian. Protect and serve it up in the Defender.
From our Style Collection:
The "Ya Ya!" – Frame description: Every now and again you have to let Loose and scream your personality at the top of your lungs. When the time comes and you can't hold back anymore, shout it out loud in the Ya Ya!
From our FCG Collection:
The "Haussmann" – Frame description: Derived to evaluate if a statistical model corresponds to the data, Hausman helps one differentiate between fixed and random effects.