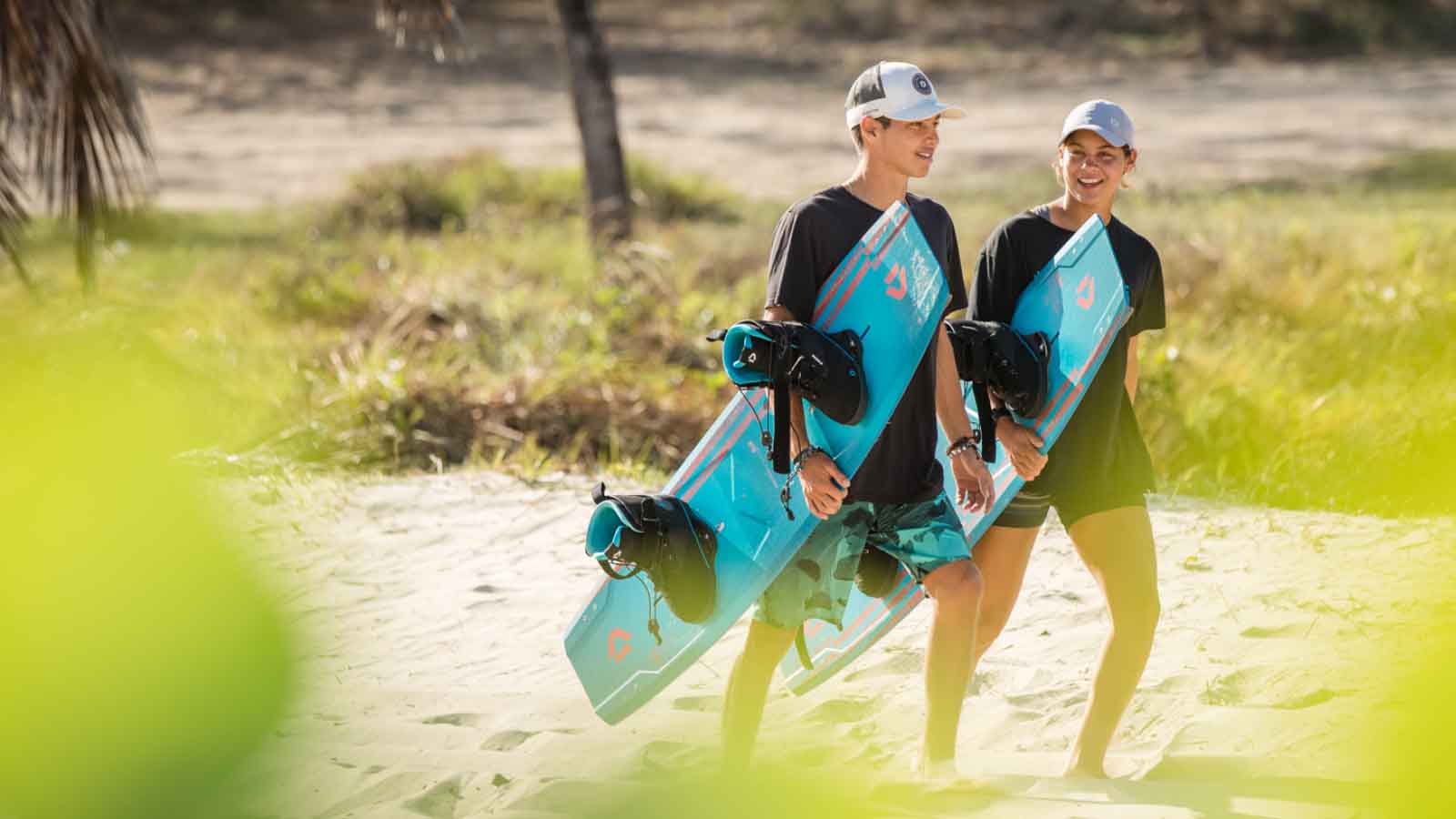 Duotone 2021 Kiteboarding Preview
Retail Buyers Guide: Kiteboarding 2021 Retail Buyer's Guide
Brand: Duotone
Interviewee: Philipp Becker, Marketing & Communications Manager
What are the main trends in kiteboarding, in terms of riding categories (big air, wave, foil…)?
I think the biggest trends at the moment is in implementing new materials to existing products and creating a completely new sensation in what's possible in e.g. kite design.
In what category have you seen the biggest growth so far in 2020/2021 and why?
The biggest growth for Duotone is in the SLS (Strong Light Superior) line, which started with the Neo SLS and the Evo SLS. Both kites are using completely new materials, making the kites lighter, more rigid and more reactive. The moment you take one of those kites in your hands, you directly have that "Wow!" factor!
In what category do you expect the biggest growth in 2021 and why?
In foil wings… but besides that in kiteboarding it looks like there's again a little hype in new people entering the sport, schools are fully booked, although also of course having some troubles due to the Covid restrictions. Also due to Corona, it seems like people spend more time at their local spots, even go out in cold conditions, when they normally just hopped on a plane to South Africa, Canary Islands etc., therefore the demand for thick wetsuits, boots and gloves were quite high. Foiling is still a very interesting field with a still very rapid development in products, kites, boards and foils, where tube kites are at a level of performance which at least equals foil kites, plus with better handling.
Which of your Kites are selling well in 2021 and why?
Over the years we found a way to exactly offer what our customers need for their specific wishes, that's why most of our kites are selling nearly equally well, main models are Evo/Evo SLS, Neo/Neo SLS, Rebel and Dice. More specialized products with less volume are Juice, Mono and the Vegas.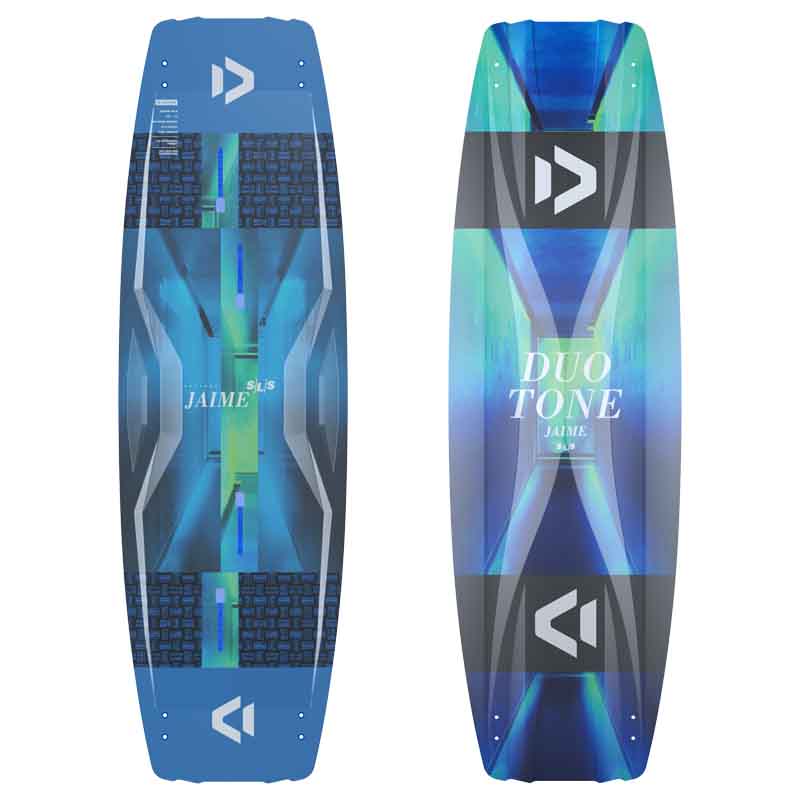 Can you run us through your innovations in kite construction, materials and design for 2021? Which have been most popular so far?
Like mentioned above, the biggest innovation for this season and the next 2,3 years will be the SLS construction, the Penta TX materials in combination with Flex Struts. Kites built with this technology are just different. Also, we launched our DLab program, the Duotone laboratory, here designers can try in any direction, not too restricted on costs and the outcome is quite stunning. Unfortunately, I can't tell more about it at this point.
Are there any trends in terms of kite design, construction and materials that the entire industry seems to be progressing towards?
In general, the whole industry is trying to build lighter kites, for the moment we built something quite unique with our SLS range, whilst the whole industry including us is trying to make Aluula materials work.
Which of your boards are selling well in 2021 and why?
For years our best seller twin tips are the Jaime/Jaime SLS and the Select/Select SLS. Both boards are quite versatile, light and durable at a reasonable price point. Looking at surfboards it's the Wam SLS and the Whip SLS, also both of those boards are quite versatile, working from small to medium or even bigger waves and especially the Whip is also a great strapless freestyle board.
Can you run us through your innovations in terms of board design, materials and construction for 2021? Which has been most popular so far?
Also here it's our SLS series, which again is just that little bit lighter with more performance.
Are there any trends in terms of board design and construction that the entire industry seems to be progressing towards?
We'll have a little surprise planned on the surfboard range where we'll have a limited DLab version on top of the range, but that's all I can give away for now.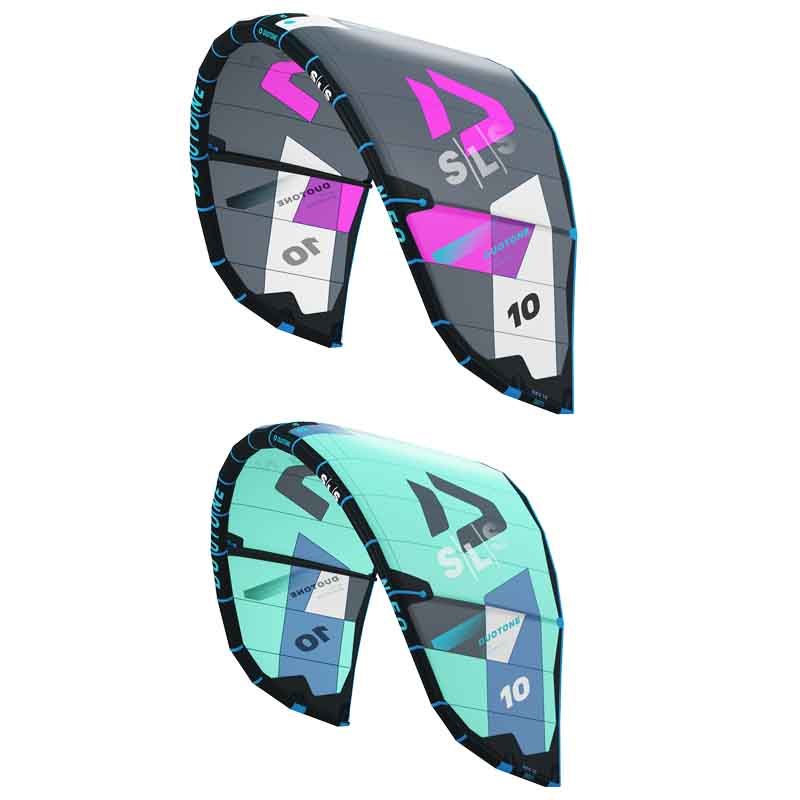 What graphics / art collabs are you featuring in your 2021 collection?
Our inhouse graphic designers are pretty progressive and constantly are trying to create trends.
Any pro models?
For a couple of years, we're working together with 5x World Champion and 2. King of the Air Aaron Hadlow still has his own Team series Hadlow edition. Further, our team of athletes is so strong that it wouldn't feel fair to just put one name on aboard. E.g. for wave boards, we would have to put about 5 names on each board…
Do you any updates in terms of sustainability regarding materials used in your kites and boards?
Kite and board production is not a very sustainable process. E.g. even if recycled materials would be used for kite production, the overall balance would be worse than just using normal material. But we try to adjust on all the little steps we see, choosing sustainable wood for the board production, trying to pack in recycled carton boxes without using plastic or at least recycled plastic, some productions we choose are powered by green energy, trying to use sea freight over air freight, trying to have short transport chains, etc. It's the addition of small things which hopefully makes an impact.
Do you any updates in terms of sustainability in your production and shipping processes?
Especially the board production Capita in Austria is special as they're trying to be very green in every aspect, having most of our main markets in Europe and a warehouse in Austria, transports are short.
How are you helping retailers sell your product and which method of help seems to be the most effective?
Mainly producing great products which create a lot of demand from kitesurfers. Further than this, we're having a great distribution network, a huge warehouse with always the right products on stock and a generous warranty policy. Several times a year we're in contact with our agents/distributors and shops to present the new products, deliver all the necessary information about the products. Normally once a year at a beach, so products can directly be tested. Hopefully, soon again with a big meeting at a beach, we all need this… Further campaigns are our youth projects, shred local stay local and save our planet, participating shops can engage their customers, do good and create their own kitesurfing communities. For in the shops we're offering hang tags, corners, shop windows, displays, individually produced pos material shaped for the wishes of our customers.
Please each of your 3 most important highlight pieces that retailers should definitely order
This season it's easy, order everything with an SLS logo on it. 😉 SLS Kites, SLS Twintips and SLS Surfboards. My personal favourites this year are the Evo SLS as it's so light, playful, jumps and floats super high and you always know where the kite is in the wind window. The first choice for a twin-tip to this would be the Jaime SLS, with lots of pop, but still quite easy and comfortable to ride and of course a Clickbar. Although it's on the market for several years now, the Clickbar is still unique so easy to power and to depower. Once you used it, you can't go back to anything else anymore.