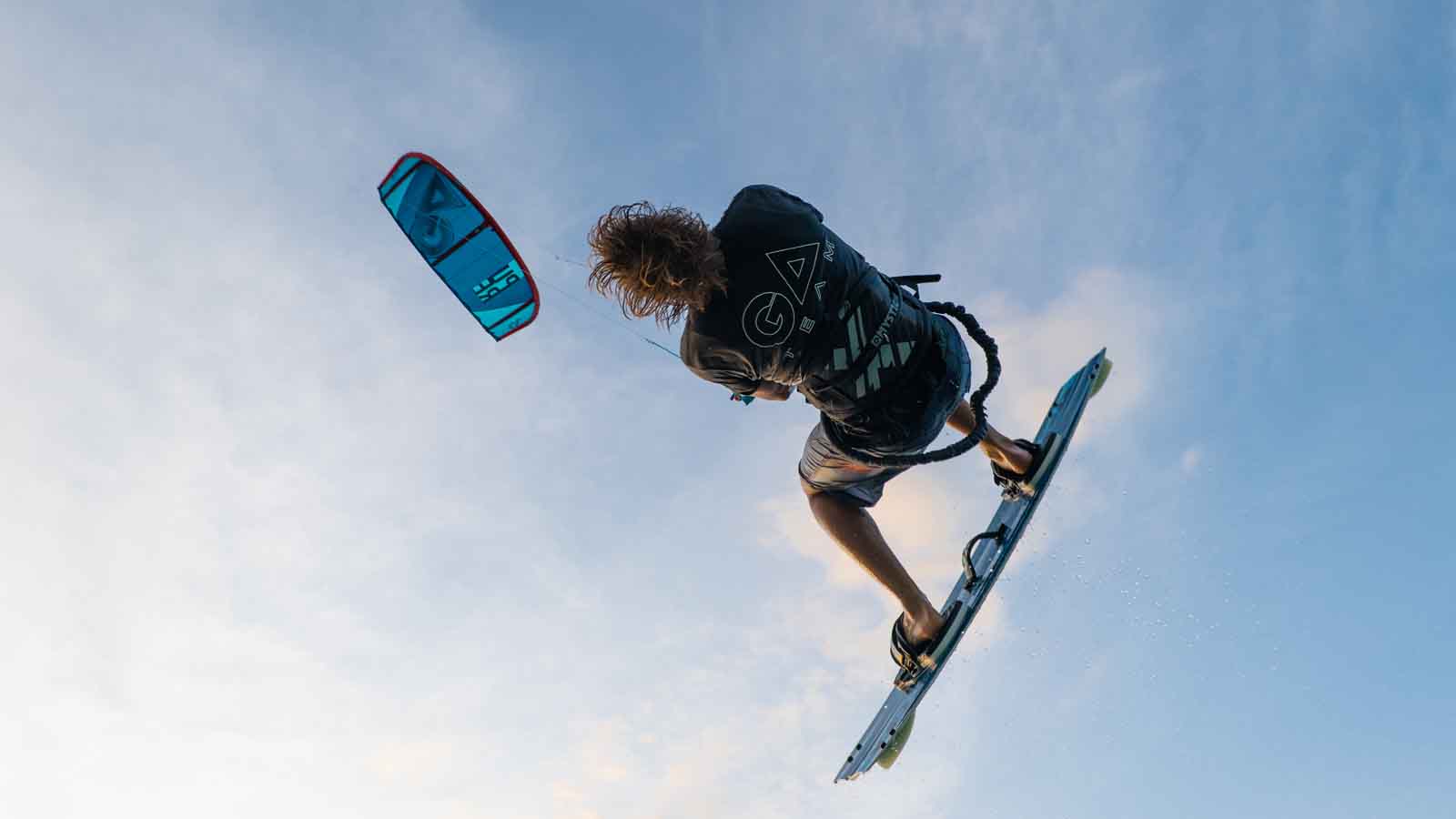 Gaastra 2021 Kiteboarding Preview
Retail Buyers Guide: Kiteboarding 2021 Retail Buyer's Guide
Brand: Gaastra
Interviewee: N/A
What are the current main trends in kiteboarding, in terms of riding categories (big air, wave, foil…)?
The demand for foiling and big air equipment keeps on growing. There are a lot of riders out there, who are really passionate about the sport and need gear for extremely light and high wind conditions. That is why so many are active in different disciplines right now because they want to get out there on as many days as possible. So all in all the main trend is probably that more and more riders are kiting in different disciplines and conditions instead of focusing on one.
In what category have you seen the biggest growth so far in 2021 and why?
It's probably the big air category. You can go anywhere today when it's windy, and you'll probably see some guys doing huge kite loops during big air sessions with their friends. The overall level increased a lot and thanks to certain applications riders can compare their highest jumps with their friends and start little competitions.
What do you believe will be the main trends for 2021 in kiteboarding, in terms of riding categories?
I think the current trend of people doing different kinds of disciplines will go on in 2021, which is why we are trying to diversify our collection to fulfil almost every kitesurfer's needs. The main focus seems to be set on being active on the water no matter the conditions, you'll find at the beach.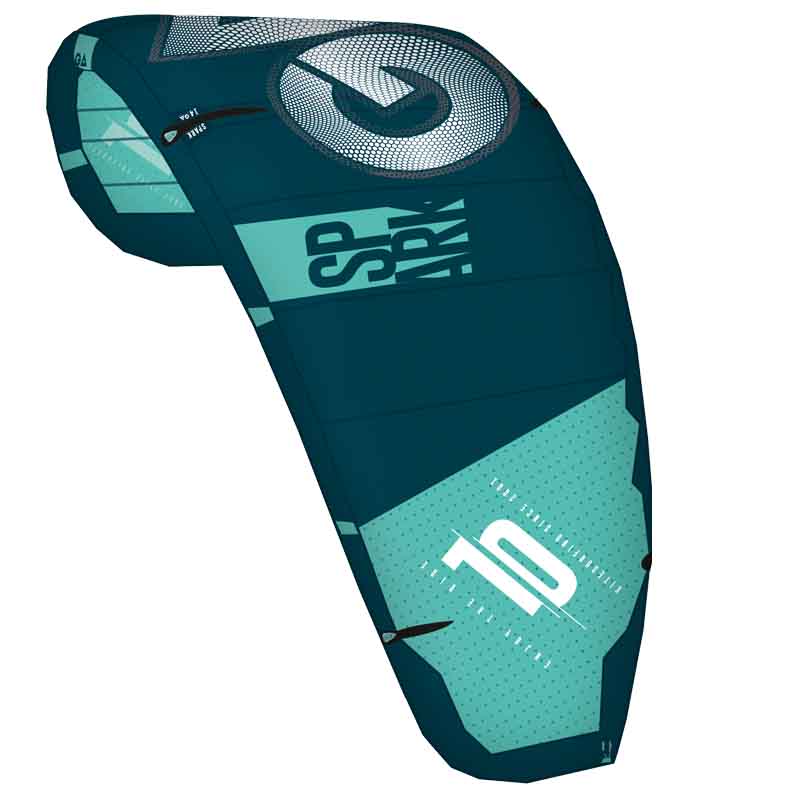 In what category do you expect the biggest growth in 2021 and why?
We expect foiling to get a boost because during the last couple of months a lot of riders felt the urge to get out at local spots even when the wind is not that powerful. Spending your free time actively became very important to a lot of people and foiling is a great way to do so in light wind conditions. This is why we added smaller sizes to our One kite, which is now a great choice for light wind kitesurfing on kiteboards and foils.
Which of your Kites are selling well in 2021 and why?
The Spark and the Pure have been selling great so far, but generally, all models experience huge request, because from kitesurfing schools to retailers everybody needs equipment in different segments to fulfil their customers' requests.
What is new for your kite construction, materials and design for 2021?
In general, we mostly keep on working with our current material portfolio but work on the kites' shapes and production processes to get the best performance in the end. The One was updated with smaller sizes, as mentioned before, in order to add a super light kite for foiling to our range. Some changes to the IQ like slightly wider tips, a newly balanced LE diameter and a bit less profile in the tip section add turning speed, improved drift ability and more direct steering. A higher aspect ratio, the profile alignment, which is adjusted to the new AR, and a progressive arc design give the Pure a stiffer feeling and provide homogenous power distribution across the entire depower range.
Are there any trends in terms of kite design, construction and materials that the entire industry seems to be progressing towards?
I think most brands are developing their gear in the direction, they feel works best for their philosophy. Of course, everybody looks at what others are doing, but I'd say it's a good thing that there is a wide variety in kite design, construction and materials, because that gives end consumers a real choice between kites that do not only look different but feel and ride in different ways. If we all went in the same direction, end consumers would have less choice in the end, because everything would feel pretty similar.
Which of your boards are selling well in 2021 and why?
Still, the Watts is the best selling board with its great all-round characteristics that work for advanced and less experienced riders. The Pact, being a high-performance twin tip for freestylers, and the Blend with its ease of use and light wind performance flank the Watts for a rounded out twin tip collection.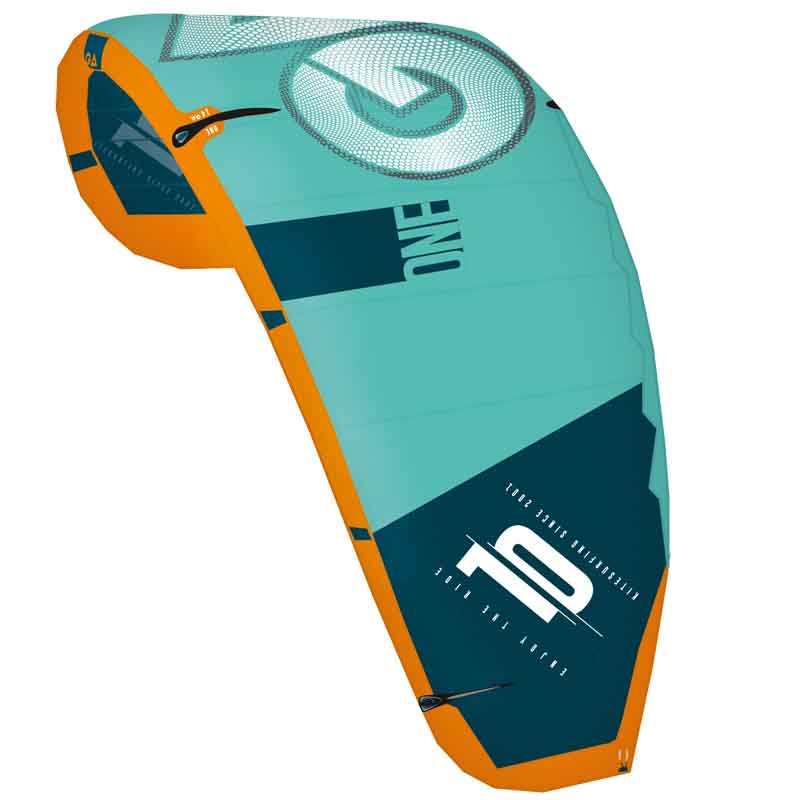 What is new for 2021 in terms of board design, materials and construction?
We keep on working with our current shapes and designs for 2021, as we felt they work great for our riders and the feedback from magazines and end consumers was extremely positive. So there was no need to rush things and force changes that might end up making the product worse than before.
Are there any trends in terms of board design and construction that the entire industry seems to be progressing towards?
Also here the brands are following their own paths, I'd say. There are certain trends and features that are taken into consideration by a lot of companies, but still, brands should and do focus on developing the right product that fits their philosophy best. 
Any stand out new graphics or artwork collaborations?
We're trying to follow a consecutive path with our designs, which develop from year to year. This way we want to make sure that there's a clear line in our collection and people can identify with their product for years because it will always look like a GA Kiteboarding product. For that reason, our in-house design team gathers feedback from our customers and the market and works on new designs that follow our path.
Do you have Pro Models? If so, how much influence on the design, construction and looks do the athletes have?
To us, it is not really important to have Pro Models, because our philosophy is to provide all our customers with products of the same quality and with one design. By not expanding our product range too much, we can better focus on every single board, kite and bar in order to get the best performance and value for our customers.
Are you using sustainable materials in your kites and boards construction?
Our manufacturers always look for new materials to implement into the production and try to optimize the production process to use exactly the right materials that both make our gear perform as it does and also help decreasing pollution. One key point is also to be able to use as much of the raw materials for the end product as possible to reduce waste and that is something our manufacturers really focus on. It's the small details in production, design and distribution that hopefully add up to some bigger impact.
Have you implemented any sustainable practices in your production and shipping processes?
We take part in several sustainability initiatives with our forwarders and we are really happy that a lot of these services can be linked with sustainability projects that contribute something to environmental protection.
How are you helping retailers sell your product and which method of help seems to be the most effective?
It's important to supply our partners with as much information about our products as possible to make their job easier and allow them to react quickly to end consumers' requests. Retailers must have the opportunity to display our products online or in their shop in a good manner and without having to put too much effort into it. One thing that probably helps the most in that scope is automatically sending them updates with our stock levels, which in the best case can be directly linked to their warehouse management system and online shop. We are trying to make our retail partners have all the information on our products, stock levels and so on that we have, which helps them and us to focus on working on new projects and customer service. 
The Spark will probably again be our best selling kite, but we expect huge growth in the sales of the One, which is not only a great light wind kite for twin tip riders, but also for foil riders with the smaller sizes in 2021. It's an incredibly light one strut kite, which is still extremely agile and easy to handle. With the Spark, we reach so many different kitesurfers because it shares the traits that are probably most important to many kitesurfers. Good power generation, easy controllability and also a lot of lift to go for huge jumps. The third key product will probably be the Barsystem X6, which came out this year in late Spring and is a consecutive step ahead in our bar design. We made some minor adjustments that definitely have a bigger impact on the feeling and performance of the bar, so everybody should give the X6 bar a try.