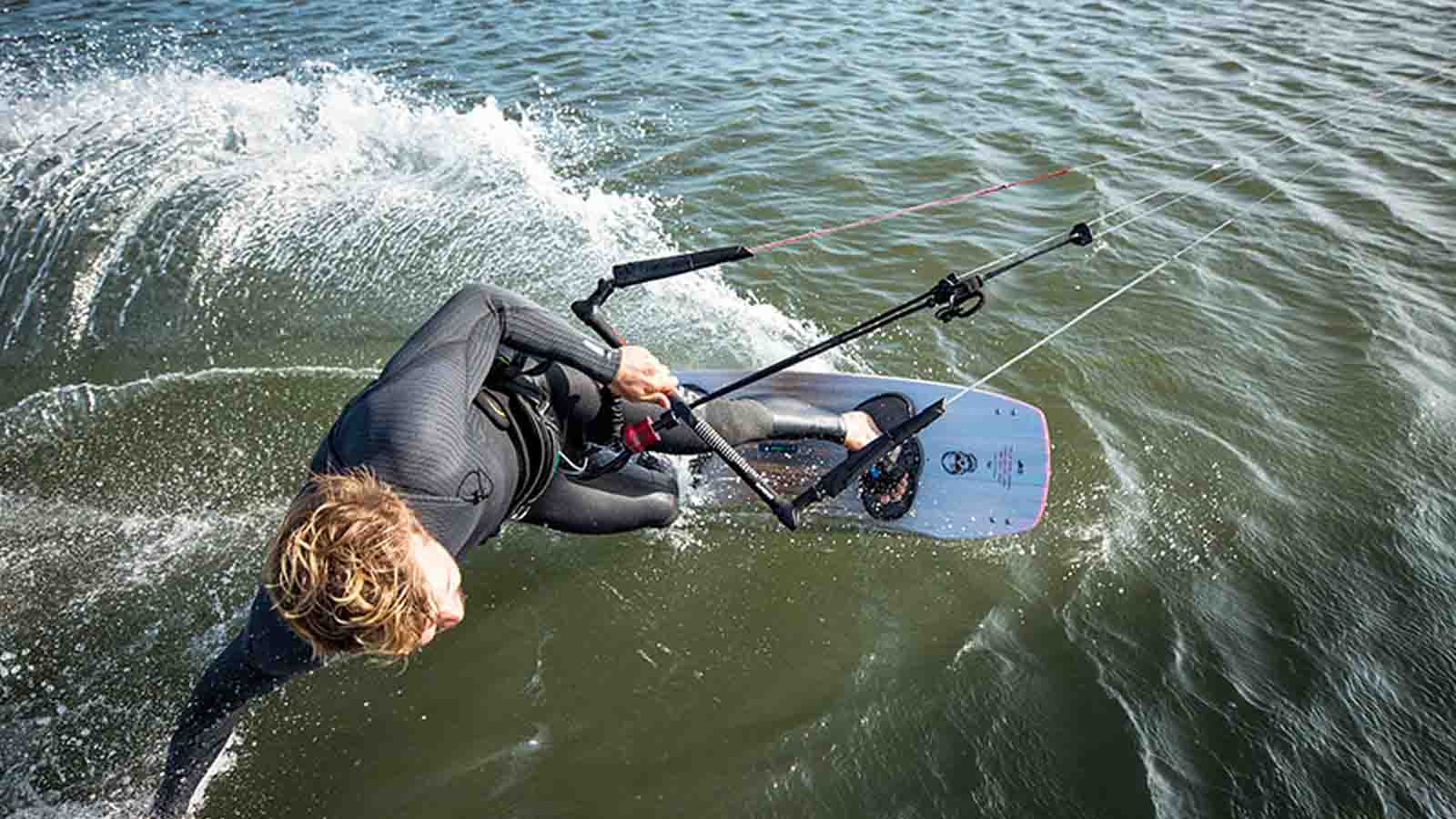 Slingshot 2021 Kiteboarding Preview
Retail Buyers Guide: Kiteboarding 2021 Retail Buyer's Guide
Brand: Slingshot
Interviewee: Alex Fox, Brand Manager
What are the main trends in kiteboarding, in terms of riding categories (big air, wave, foil…)?
The trends inside kiteboarding are stable. We see lots of cross-discipline popularity. Foiling is still very much on the rise, and we see lots of riders enjoying Big Air, as well as the ever-popular and growing free ride segment.

In what category have you seen the biggest growth so far in 2020/2021 and why?
We still are seeing immense growth in the foil category. It is far and away from the leading category inside our industry currently. We have jumped in full force into the foil product offering by giving our customers a wealth of choice inside this discipline. In the past year and a half, we have released a single strut kite, The Ghost V1, and our super popular strut less model the UFO. Both of these kites have become standout performers for foiling and have really propelled us to the top of the foil category inside kiteboarding.

In what category do you expect the biggest growth in 2021 and why?
We have lots of exciting and cutting edge product release in our kite foil suite later this year so we expect more growth inside that category as well as new models inside the Freeride, Surf, and Big Air segments. We have grown our product development team and our kite design team by almost 30%. This gives us more resources than ever before to ensure we are bringing market-leading products to life. We expect to see growth in all of these categories as we head into summer.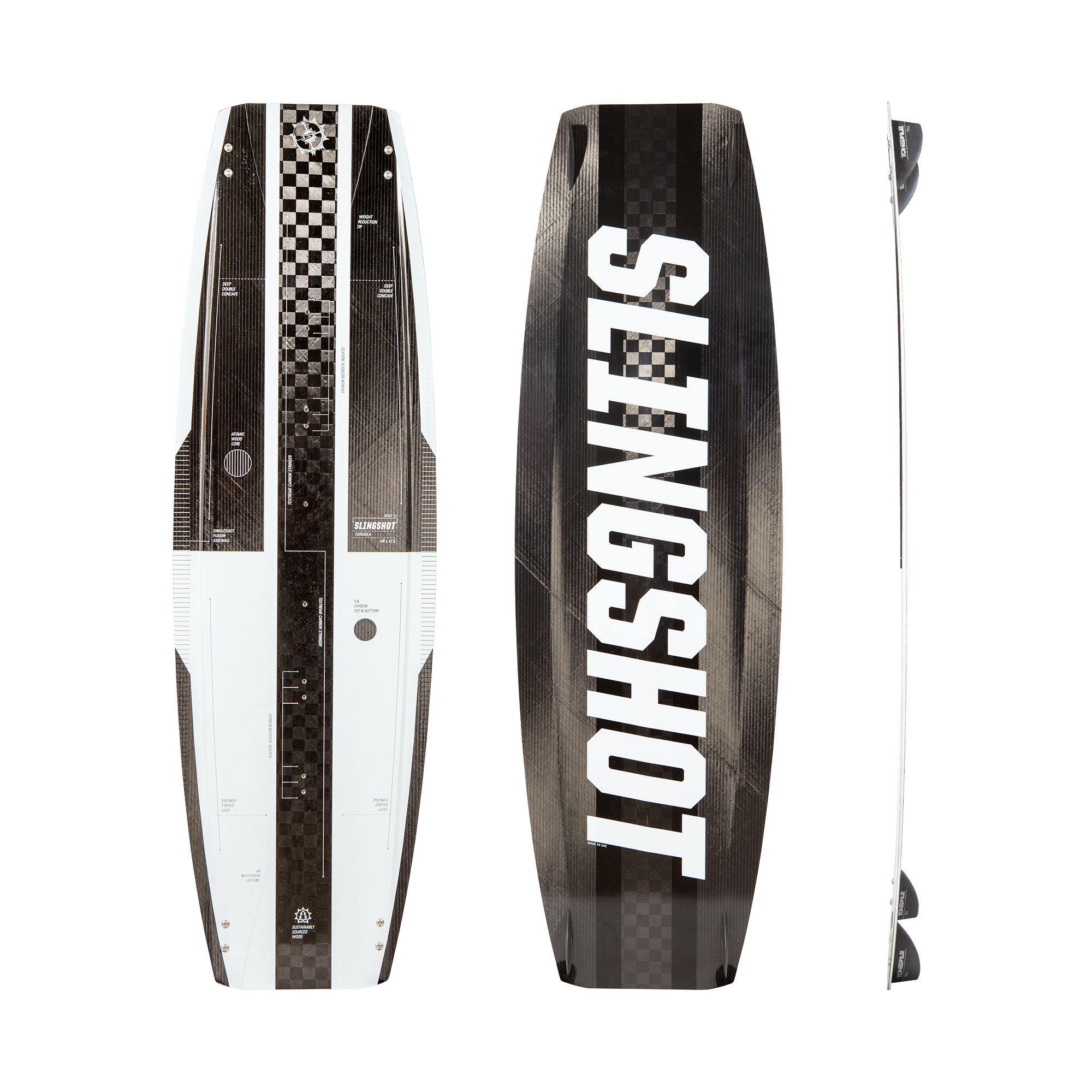 Which of your Kites are selling well in 2021 and why?
Kites are doing great. In particular, the UFO and our all-new RPX are experiencing increasing demand. It has been difficult to keep these models in stock. This is due to both the product-market fit, and how well our product development team did in designing these models. The UFO is hands down one of the best foiling kites ever made. Riders are loving its simplicity, its drift, its speed, and even its water relaunch. It truly is hard to beat. The all-new RPX is a further development of our legacy favourite the RPM. We focused on making this new model lighter, cleaner, faster, and we succeeded. All of these latest changes have created a kite that is far superior in its free ride performance. It's one of the most versatile kites on the planet, it's definitely at the top of the class in almost every category. Riders looking for a true one kite quiver, the RPX is their solution.
Can you run us through your innovations in kite construction, materials and design for 2021? Which has been most popular so far?
It's obvious that one of our most polarizing kite construction innovations was our strut less model. All larger brands have been wary to release strutless models into the market. We took that risk and were rewarded with tons of demand and extremely happy customers. Also, we have focused on lighter and stronger materials. The RPX features an insanely strong and thin bridle line. It's 25% thinner and extremely static, meaning that it doesn't stretch. This equates to a faster kite with less drag!
Are there any trends in terms of kite design, construction and materials that the entire industry seems to be progressing towards?
Every kite brand is marching toward stronger, lighter, and even more premium materials. Right now it's truly an arms race to see who can develop and produce the most technologically advanced product. It's a rat race currently and the pandemic hasn't done anyone any favours
Which of your boards are selling well in 2021 and why?
Our all-new Formula V1 is an absolute head turner. It's flying off the shelves currently. This is the lightest twin we have ever produced. This is an example of the lighter and better composites making a real difference. The Formula features our Carbon Squared construction. This is two different strength carbon fibre that helps provide stiffness and explosive pop, while also maintaining that lack of weight. The Sci Fly XR is our premium lightweight shortboard designed for all-around surf performance as well as strapless freestyle. This has quickly become a team and customer favourite due to its lightweight construction and premium performance underfoot
Do you any updates in terms of sustainability regarding materials used in your kites and boards?
Our boards are using sustainably grown wood. Our wood providers are Forest Stewardship Council approved ensuring that products come from responsibly managed forests that provide environmental, social and economic benefits. These standards expand protection of water quality, prohibit harvest of rare old-growth forest, prevent loss of natural forest cover and prohibit the use of highly hazardous chemicals. This approval also protects the customary rights of indigenous people, ensuring their voices are part of the certification process and impacts of forest operations are addressed.
Do you any updates in terms of sustainability in your production and shipping processes?
Our twin tip factory is ran using clean solar energy and we are proud to offer plastic-free packaging on all of our Surf, Foil, and wake surfboards
How are you helping retailers sell your product and which method of help seems to be the most effective?
We keep listening to them and using their feedback. That's one big thing that has proved the most successful; just listening to them and hearing their thoughts on what to do moving forward. We wanted to support them and help sell through inline models without bombarding them with new stock and we worked with them on sales initiatives to help them reach their goals.

Please describe your 3 most important highlight pieces that retailers should definitely order.
RPX Kite –
SPEED | VERSATILITY | CONTROL
A new reshaping on the favourite RPM kite, specifically on the trailing edge, has allowed us to eliminate areas of turbulence, drag and flutter.
This has ushered in next-level response out of the kite, meaning a better return to the top of the window during looping, tighter turning radius for surfing, and lightning-fast reaction speed.
Formula Twin Tip
FLYWEIGHT | PERFORMANCE | POP
A Built-In Secret Weapon.
The Formula board has a full-length, double concave-shaped hull that breaks the water's surface and disperses water out and away. That means more smooth water gliding and buttery soft landings.
The Slingshot Formula is the performance you've never seen—or felt—before. By combining premium materials and innovative technologies it's the lightest twin tip Slingshot has ever made.
Sentry Kite Control Bar
The Sentry bar combines comfort, performance, and dependability into one elegant design that gives riders a cleaner, easier, and higher-performing on-water experience. By collaborating with riders and listening to our customers our designers dissected our past control bar technology and developed one of the most comprehensive and intuitive systems on the market.