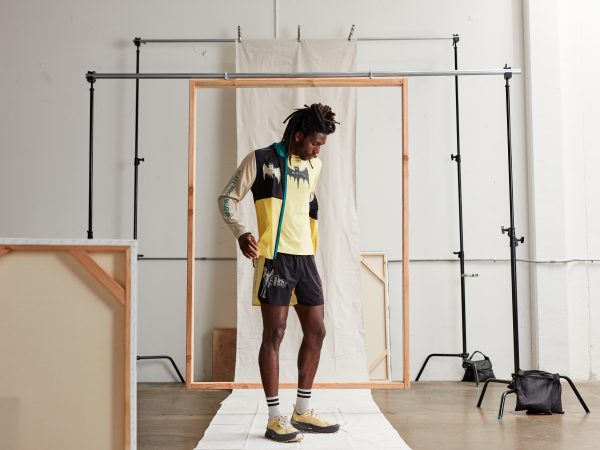 Roark SS24 Great Outdoors Preview
Retail Buyers Guide: Great Outdoors SS24 Retail Buyer's Guide
Brand: Roark
Interviewee: Rémy
What the status of the Outdoor Market after that long hot summer 2022?
Perspectives are on trend with our expectation. Especially in "niche" markets and brands where we see more commitments and more activities into the fashion scene and cross activities products.
How did war, economy, global warming, overall inflation affect your SS22 sell in plans (delays/ range cancellations/ carry over/stock)?
Delays are improving since 2022, our overall activities are more efficient than ever and we are showing a great growth on shipped units compare to last year.
What are the major trends in the Outdoor Apparel market next Spring/Summer?
Cross-activities gear, trendy trail running brands.
What are the most important technical features & materials?
Sustainable fabrics & sourcing processes.
What colours and prints are you featuring in your SS2024 collection?
Roark destination is "Sadinia" for SS24. Such a great panel of embroised and printed designs inspired by local artists.
What about silhouettes, looks & styles? Which style(s) do you expect to grow the most in SS2024?
We launch Roark Women in EMEA ! On top of the Men established line and Run line getting more accurate for EMEA market, we do expect great synergies. A collab with "Jean-Michel BASQUIAT" is launch in March 24 too.
What marketing stories and themes are you telling in your Outdoor Apparel line for SS2024?
Destination : Sardinia
Artist in residence collab : Jean Michel BASQUIAT
Key tech styles : Run shorts and new Short program
Key range : Women launch
Key products for 2024
Bless Up Breathable Stretch Shirt
Bless-up Roark : highly breathable multi-activity shirt
Alta 5' : Ultimate run short
Bless-up dress : New dress for women adventures in highly breathable multi-activity material.