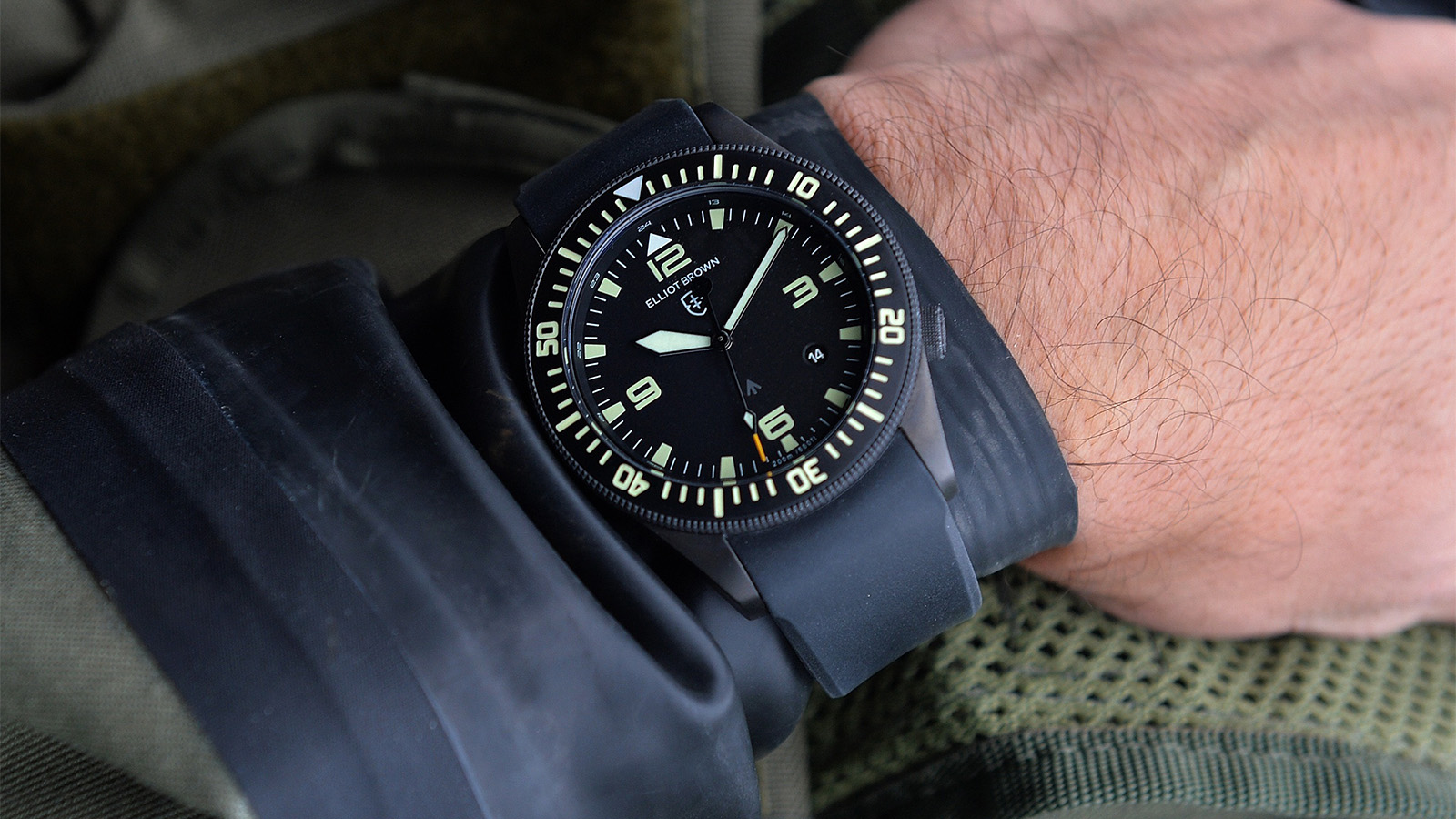 Elliot Brown SS20 Watches
Retail Buyers Guide: Watches SS20
Brand: Elliot Brown
Interviewee:  Ian Elliot, Co-Founder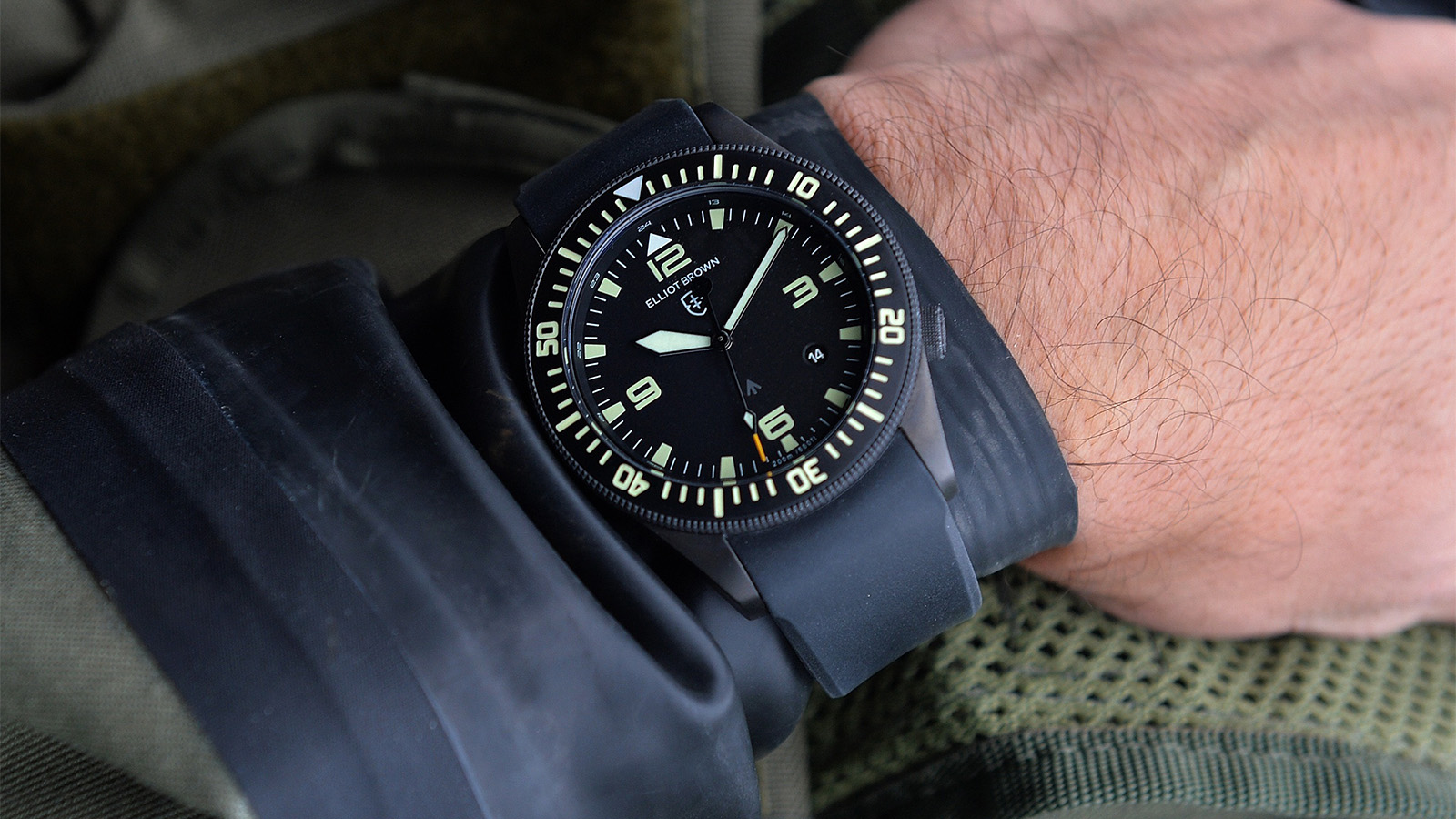 What are your main price points for next season?
£350 – £600 is the real sweet spot
How are you segmenting your watches collection?  
Case size/style, colour stories, collaborations eg Mountain Rescue England & Wales and RNLI
What general trends are you noticing?
We're noticing a greater awareness of appliance type watches and their shorter lifespan versus the longer term analogue durability and it's becoming a real 'thing'.
What is your collection theme and which stories are you telling to get customers stoked on boardsports watches? 
We're just launching a collaboration with the RNLI and V2 Mountain England and Wales special edition both with some lovely functional enhancements making them even more suited to professional use.
What makes this product category important to your brand?
We only make fit for purpose watches – designed to last for years not fashion seasons.  We've proven the Elliot Brown concept in the fiercely watch and jewellery retail environment and now the day is here where we are open the brand and all of it's relevant connections to the boardsport retail community.
What are the main features boardsports customers demand from a boardsports watch?
Proper durability (not marketing hype dressed up into something it isn't), easy to use/wear, styles that fit the lifestyle that aren't too "shouty", work equally well during the working week or a night out but  that can hit the odd pavement and survive unscathed.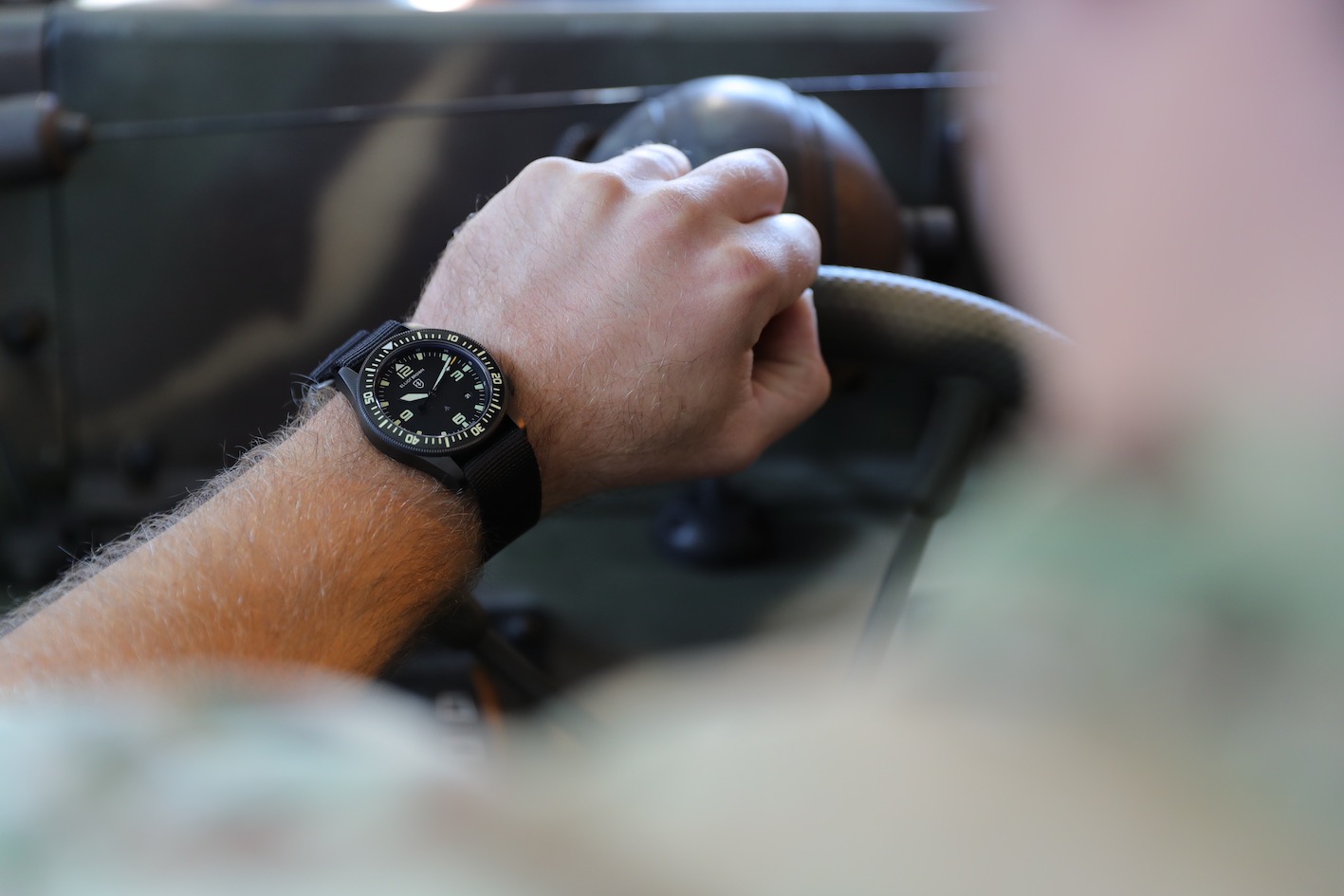 Which technical features are you the most proud of? 
Our internal shock protection system is unique, but then so too are our triple sealed crowns and our solid easy change strap bars and the case hardened bezels that will leave dents in pavements.
What are you doing with materials, colours and textures? 
There's a real shift towards natural materials. We're launching a webbing strap with double selvedge woven edges and a neat buckle system we're patenting – they're being woven to our exact specs on 120 year old shuttle looms in the UK – oh and they won't smell because we're treating them to an anti-bacterial wash.
Please name and describe your 3 highlight pieces and items that retailers should definitely order.
Canford 202-025-R01 RNLI Special Edition Canford (and Kimmeridge) at £365 with £35 being paid to the RNLI for every one that's sold.  They have a deep ocean blue dial, ultra clear indexes, a new locking internal timing bezel on the Canford and sapphire crystal in addition to Elliot Brown's unusually high spec.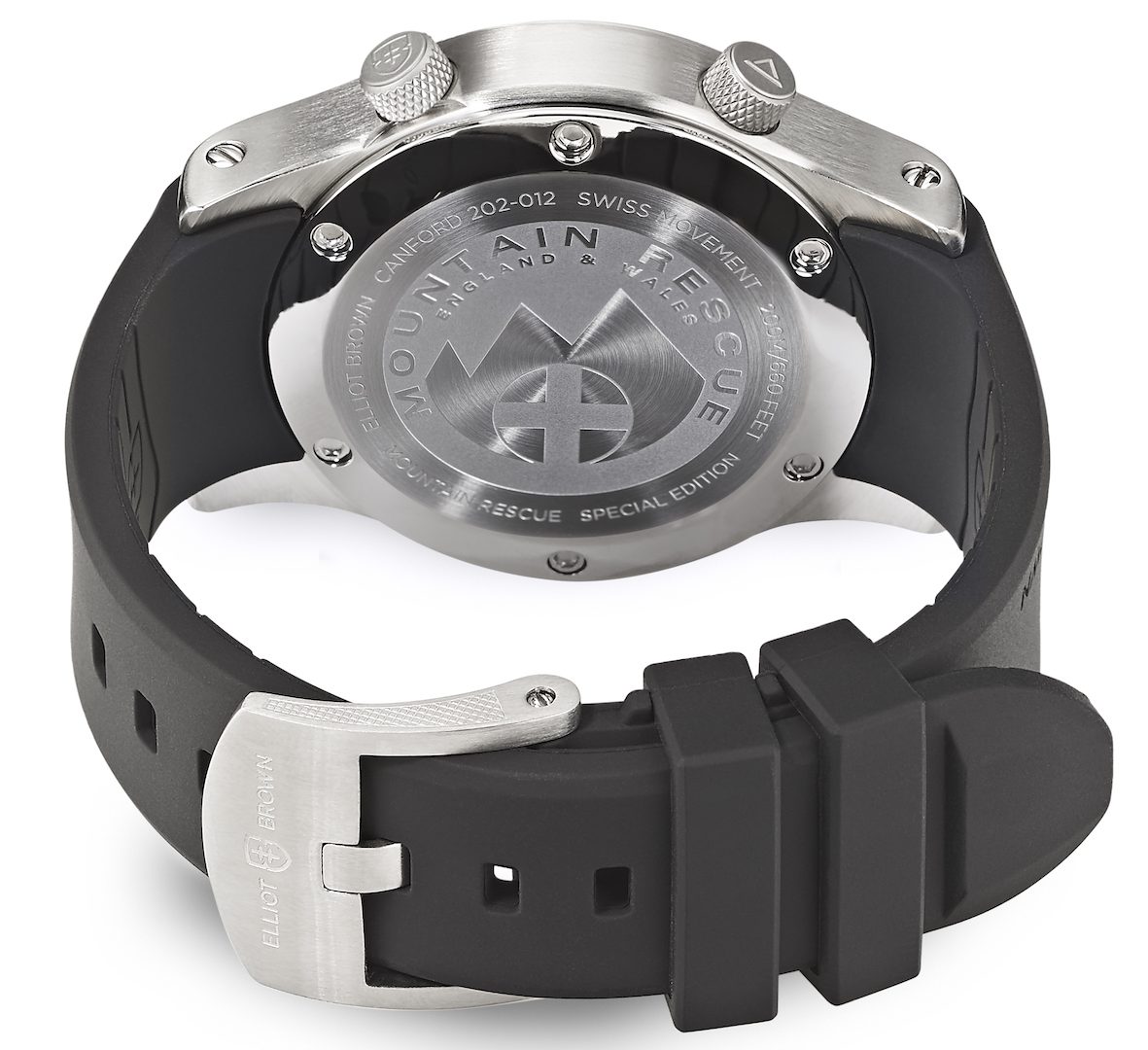 Canford 202-012-R01 Mountain Rescue Special Edition. Supporting the purchase of equipment for the volunteer teams who drop everything to help those in trouble on our hills and mountains.
Holton Professional 101-001-R01. Developed for and issued to a specialist branch of the British military complete with NATO stock number.  Need we say more?