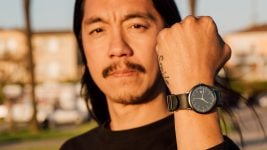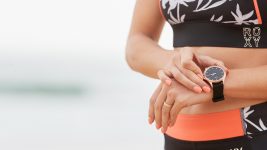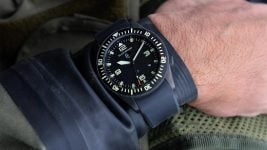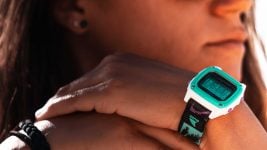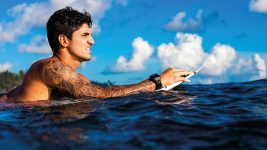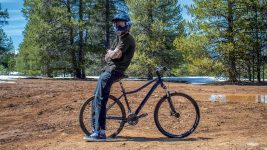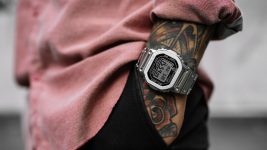 Time for some action! Get all the latest styles, brands, and technologies in our 2020 Boardsports Watches Retail Buyer's Guide by Dirk Vogel.
If recent news can be trusted, everyone in the boardsports watch business is now competing with the Apple Watch. The tech giant sold 10. 4 million units in the fourth quarter of 2018 and leads the smartwatches market (IDC). Overall smartwatch sales are currently at 90.6 million units in 2019 and are poised to reach 131.3 million in 2023. A clear trend, but then again, not everyone wants to go ride their boards with a smartwatch.
At premium brand Elliot Brown, Co-Founder Ian Elliot sees a backlash among consumers: "We're noticing a greater awareness of appliance type watches and their shorter lifespan versus the longer-term analogue durability and it's becoming a real 'thing'." At Rip Curl, Product Manager for Watches, Dylan Andre points out: "Building the ultimate boardsport watch demands quality control measures that far exceed industry standards."
At the same time, the way watches are marketed is changing: "The young generation is looking for hyped and/or luxury products more than ever. The part of storytelling today to create a hype product is more important than ever," said Christian Dittrich, Key Account Manager Urban/Lifestyle at G-Shock by Casio.
Speaking of hype, must-have products don't have to break the bank. G-Shock is expanding the entry-level category with models such as The Origin starting at €89.90 retail. Quiksilver and Roxy watches start at €59.90, their tide watches under €99.90. Rip Curl's Rifles Tide watch boasts 500 tide locations for €129.99. Freestyle's iconic SHARK watch or models by CHPO sell around €55.00. Then again, consumers can also drop €499.90 on a tech-laden bezel like G-Shock's GMW-B5000D, up to £600 on an unbreakable Elliot Brown watch, or $2,500 on Nixon's Diplomatic model in a limited Star Wars edition. It's all a matter of 'watch' you want…
SEASON TREND: THE BOSS WATCH
Understatement is so last season. "A watch is now more than ever about making a statement and showing others what you're about," said Shaun Ryan, Product Manager Men's Analog at Nixon. Look out for oversized, feature-laden watches for the modern-day boss in sleek colourways. Like gunmetal – coolest colourway ever – in models such as Nixon's Ripley or CHPO's Harold Betong. Elliot Brown makes a strong statement with the RNLI Special Edition Canford and Kimmeridge models, featuring deep ocean blue dials and sapphire crystal glass. Quiksilver boasts the Stringertide, Komono the Winton Nato Light Grey, Freestyle the Shark Classic Tide XL, and G-Shock the MR-G, MTG. G-Steel and Master of G series for discerning customers.
Heading into SS20, also watch out for the following five trends:
Digital? Analogue? Both!
Offering the best of both worlds, a new breed of watches that blend analogue hands with digital displays, like Nixon's Ripley model and G-Shock's GA-2100-1AER. For ladies, the Messenger Activ combines smartwatch features like fitness and surf tracking with a gold bezel and hands. Sleek! The all-digital Rip Curl Next Tide features scratch resistant mineral crystal lens housed in a solid stainless steel bezel.
Colours: Translucent to Bold
Speaking on colour trends, JP Bonnemason, Global Watches Product Manager at Roxy and Quiksilver opts for: "Translucent plastic case and strap." Examples include the Nixon Regulus and G-Shock GA-700SK in clear versions. But there's also room for bold colours in SS20: Elliot Brown sells the military-approved Holton black with neon-green accents, Komono is inspired by Lords of Dogtown with the Mono Sky model. At Freestyle, Director of Sales Wilson Troche is stoked on the Palm Springs print series and, "Pretty Mint Pastels in a strong series featuring solids and floral prints."
Unbreakable
Boardsports watches need to take a beating, and for G-Shock it's all part of the DNA. Elliot Brown swears by their "unique internal shock protection system, triple-sealed crowns and case-hardened bezels that will leave dents in pavements." At CHPO, Marketing Coordinator Johanna Åkerström heads into the season with, "four watches made out of 316L Brushed stainless steel, hardened mineral glass and waterproof up to 10 ATM." Freestyle pairs fun colours with performance under the hood in best-sellers like the FS101028 Shark Classic Clip Aloha Paradise Green.
Updated Tech
Apple is not the only brand putting tech on your wrist. Nixon's Ripley model seamlessly shifts into Adventure Mode to display temperature, elevation as well as a chronograph timer. G-Shock's GMW B5000 boasts Bluetooth connectivity to smartphones, plus sport and health functions like sleep tracking. Quiksilver and Roxy pack more tech into even smaller packages in the "slimmest tide watches on the market", including the Quiksilver Addictiv Pro Tide and Roxy Slim Tide designed to be worn under wetsuits. The Rip Curl SearchGPS2 watch pairs with a desktop and phone App to track wave count, top speeds, length of ride and session time.
Back to Classics
Futuristic tech finds its counterpart in classic watch designs, forever on-trend like Wayfarer sunglasses. Take, for instance, Roxy's Shibu Rose Gold in pure vintage style and CHPO's Khorshid Rose Gold featuring a white dial, rose gold case and vegan leather strap. "We are now PETA-approved and think that vegan leather is the way forward!" said Johanna Åkerström. There you have it: Style, tech, sustainability – it's all in play for SS20.