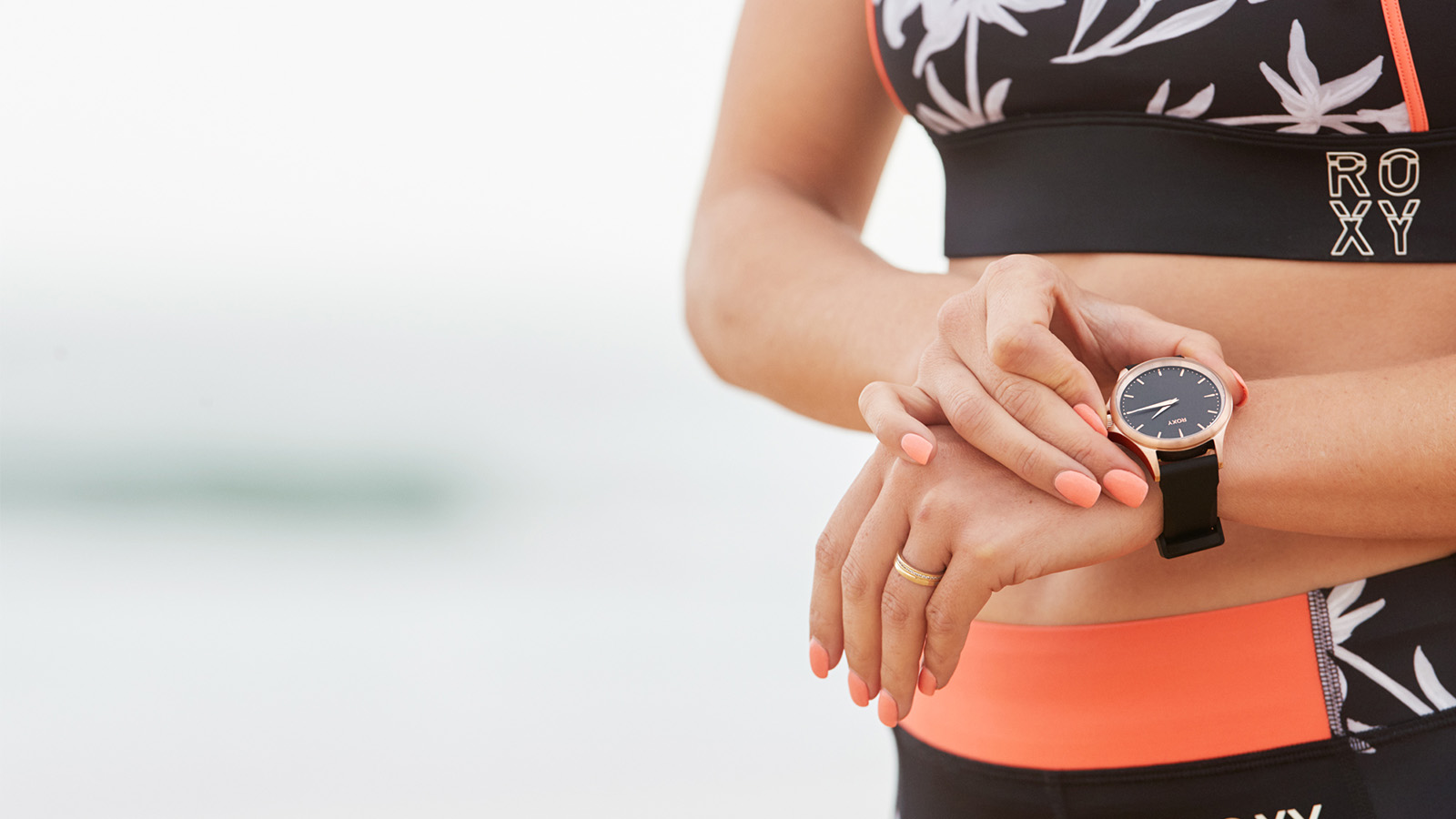 Quiksilver & Roxy SS20 Watches
Retail Buyers Guide: Watches SS20
Brand:  QUIKSILVER & ROXY
Interviewee:  JP Bonnemason, Global Watches product manager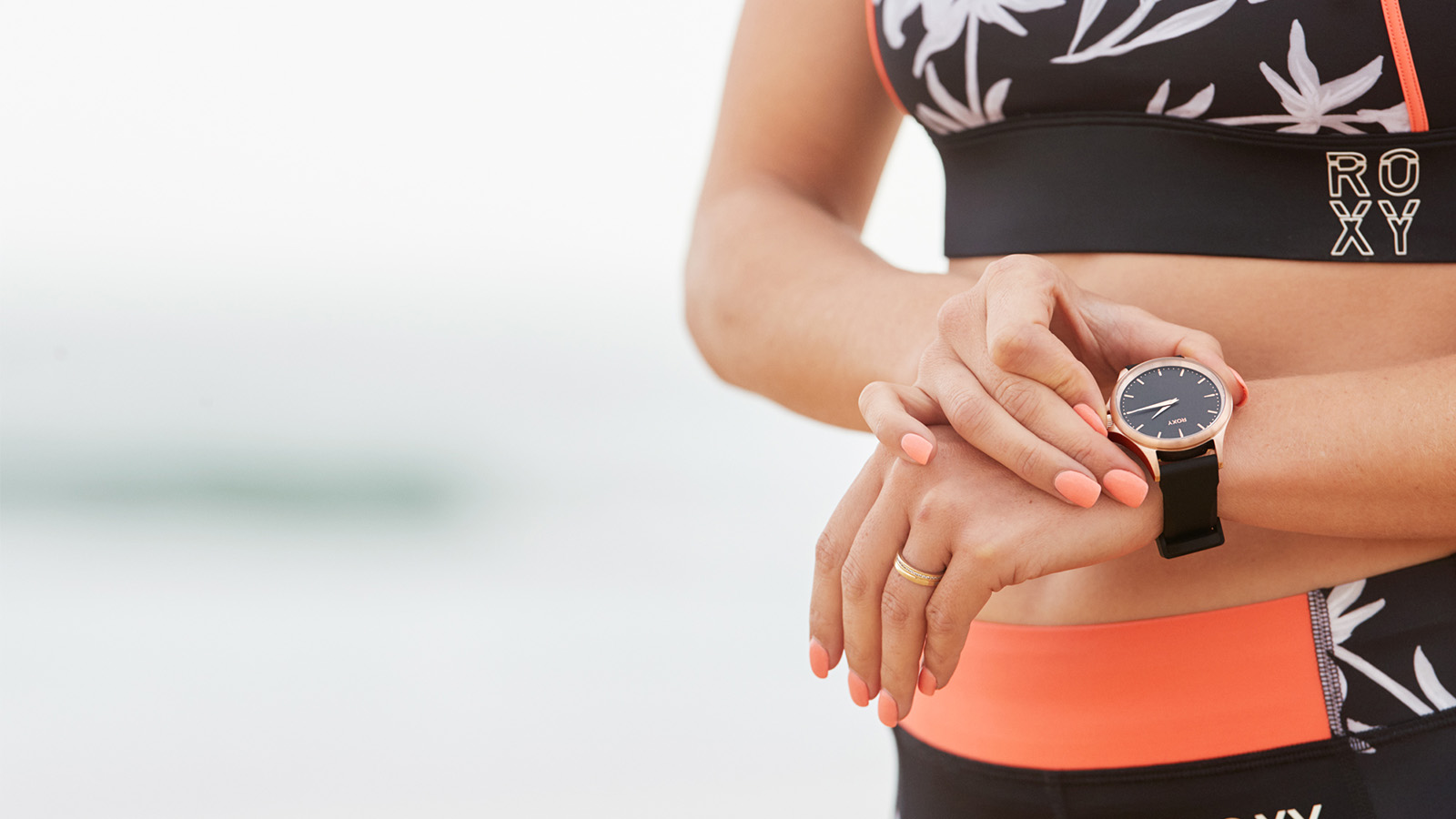 What are your main price points for next season?
Quiksilver metal tide watches at 99€
Quiksilver & Roxy plastic tide watches at 89€
Quiksilver & Roxy plastic watches at 79€
Kids watches at 49€
How are you segmenting your watches collection?
The Quiksilver & Roxy ranges are divided in 2 segments: Lifestyle & Performance
Lifestyle = Trendy cases with leather or metal straps
Performance = Functional cases with silicon straps
What general trends are you noticing?
After a trend of oversized cases, we see that the smaller cases are coming back again.
Still Vintage inspiration on plastic, leather and metal watches.
Translucid plastic case and strap
What is your collection theme and which stories are you telling to get customers stoked on boardsports watches?
The main message for the Quiksilver & Roxy watches is to provide to the consumers a full waterproof watches range with price points from 59€ to 79€ and tide watches under 100€.
Our best argument for the retailers is the efficiency of our after sales service. Defective problems are current for every watches brand so we focus on providing the best after sales service under 48h to satisfy the clients and to give a longer life to the products.
We want to link our different apparel universes to the watches: water/ snow / lifestyle focusing on important details which match each universe:
Lifestyle: trend, casual & fabrics
Water: waterproof, tide & comfort
Snow: comfort & style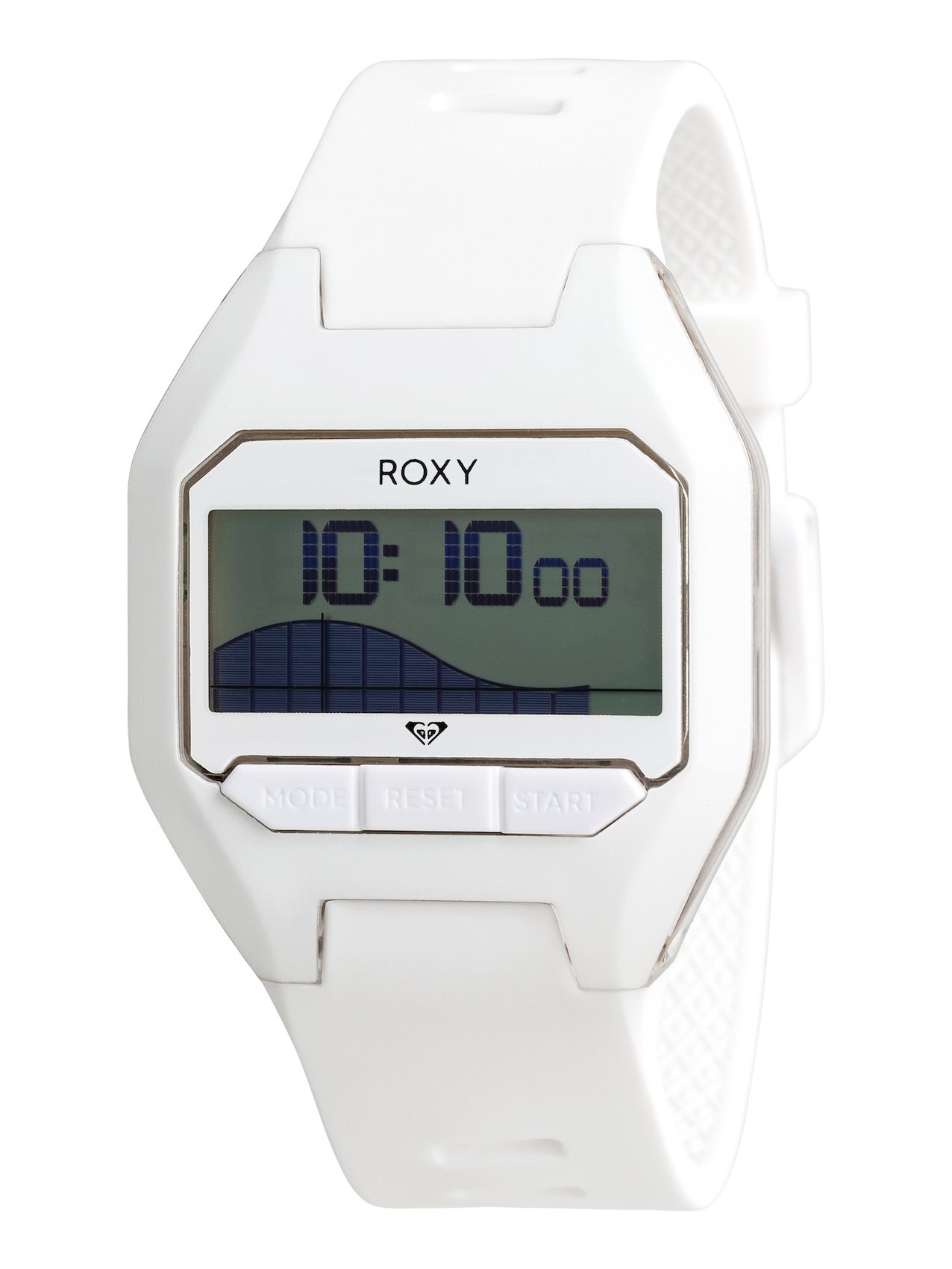 What makes this product category important to your brand?
Watches take part of our technical divison with sunnies, optics, goggles & helmets.Those technical products have always been relevant for our brands and bring technicity, credibility to the core market and consumers who expect adding values to the products.
What are the main features boardsports customers demand from a boardsports watch?
Main features are comfort, quality, waterproofness, style, durability & tide informations
Which technical features are you the most proud of?
Slimest tide watches on the market=> Quiksilver Addictiv pro tide & Roxy Slim tide.
The problem with the tide watch is that they use to be thick du to a special movement.
We developed a slimmer case to integrate our special tide movement. This watch is the best one to wear under a wetsuit.
What are you doing with materials, colours and textures?
We try to be linked to our apparel collections bringing the same colors & artworks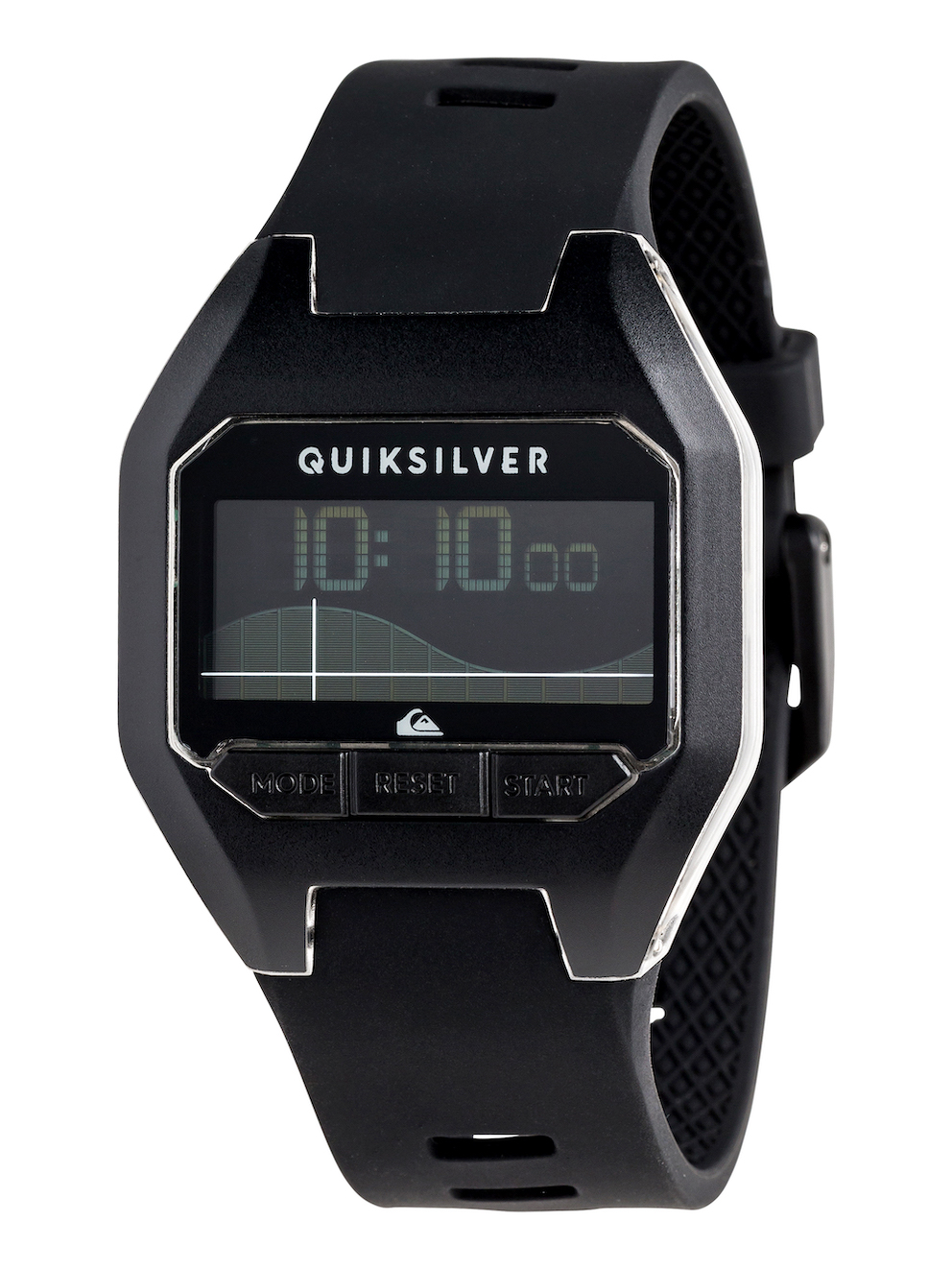 Please name and describe your 3 highlight pieces and items that retailers should definitely order.
QUIKSILVER:
ADDICTIV PRO TIDE METAL : vintage metal shape with an ultra thin tide digital movement under 100€ (99€) 10 ATM
ADDICTIV PRO TIDE : Ultra slim plastic tide watch with silicone strap and an ultra thin digital movement at 89€ 10 ATM
STRINGER TIDE :  Digital tide movement featuring Quiksilver's award winning deep tide system: 12 years of pre-programmed tide dta for 300 spots aroubd the world. Water height measured in feet meters or coefficient 149€ 10 ATM
ROXY
SLIMTIDE : Ultra slim plastic tide watch with silicone strap and an ultra thin digital movement at 89€ 10 ATM
MESSENGER ACTIV: Ana digit smart movement with date tide prediction on 300 spots around the world. Calculate daily steps,  distance, calories, heart rates. Link with your smartphone to receive your notifications and save your statistics. 249€ 10 ATM
SHIBU: Vintage digital metal watch in rose gold 59€ 5 ATM