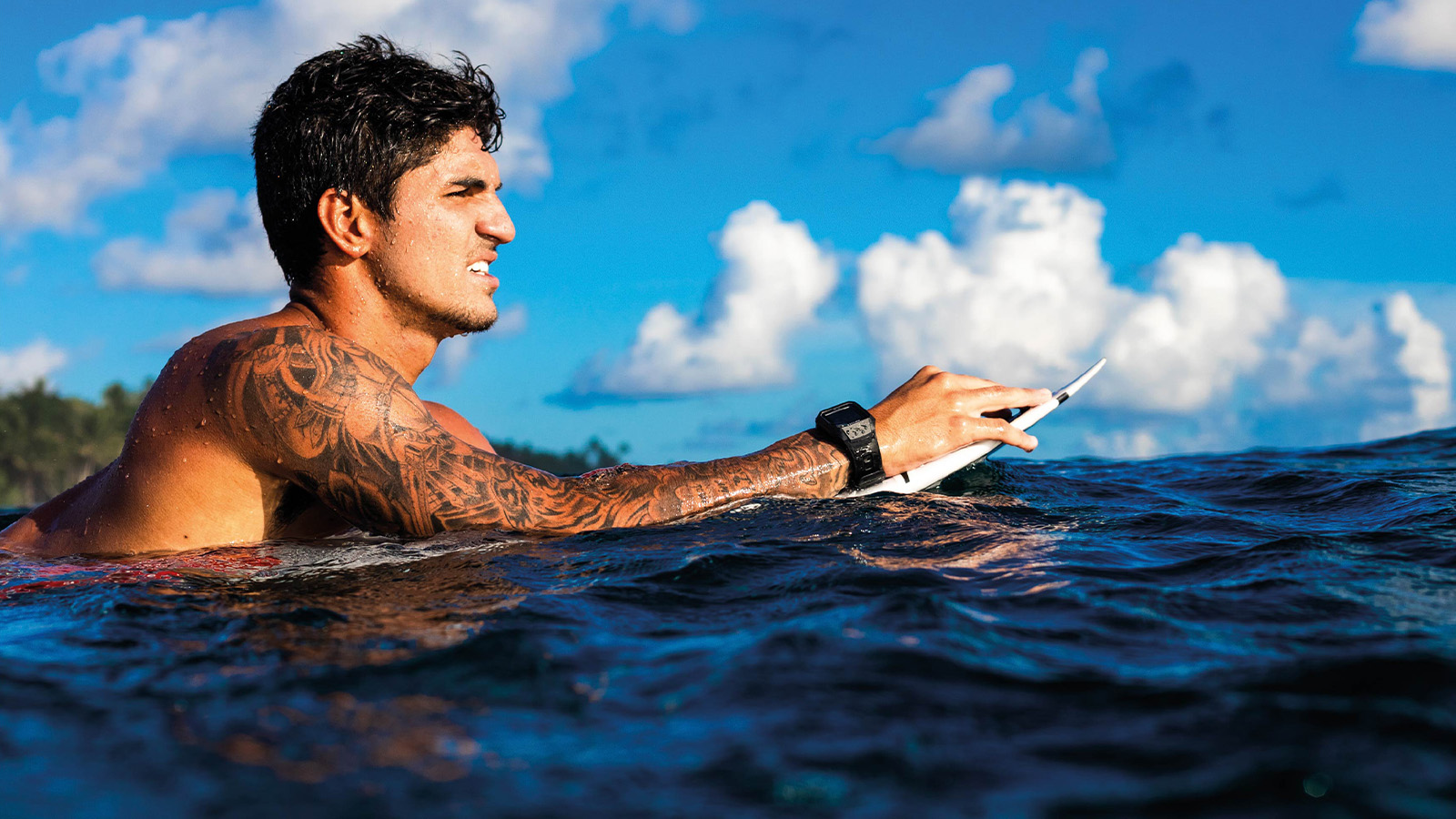 RIP CURL SS20 Watches
Retail Buyers Guide: Watches SS20
Brand: RIPCURL   
Interviewee:  Dylan Andre,  Product manager Watches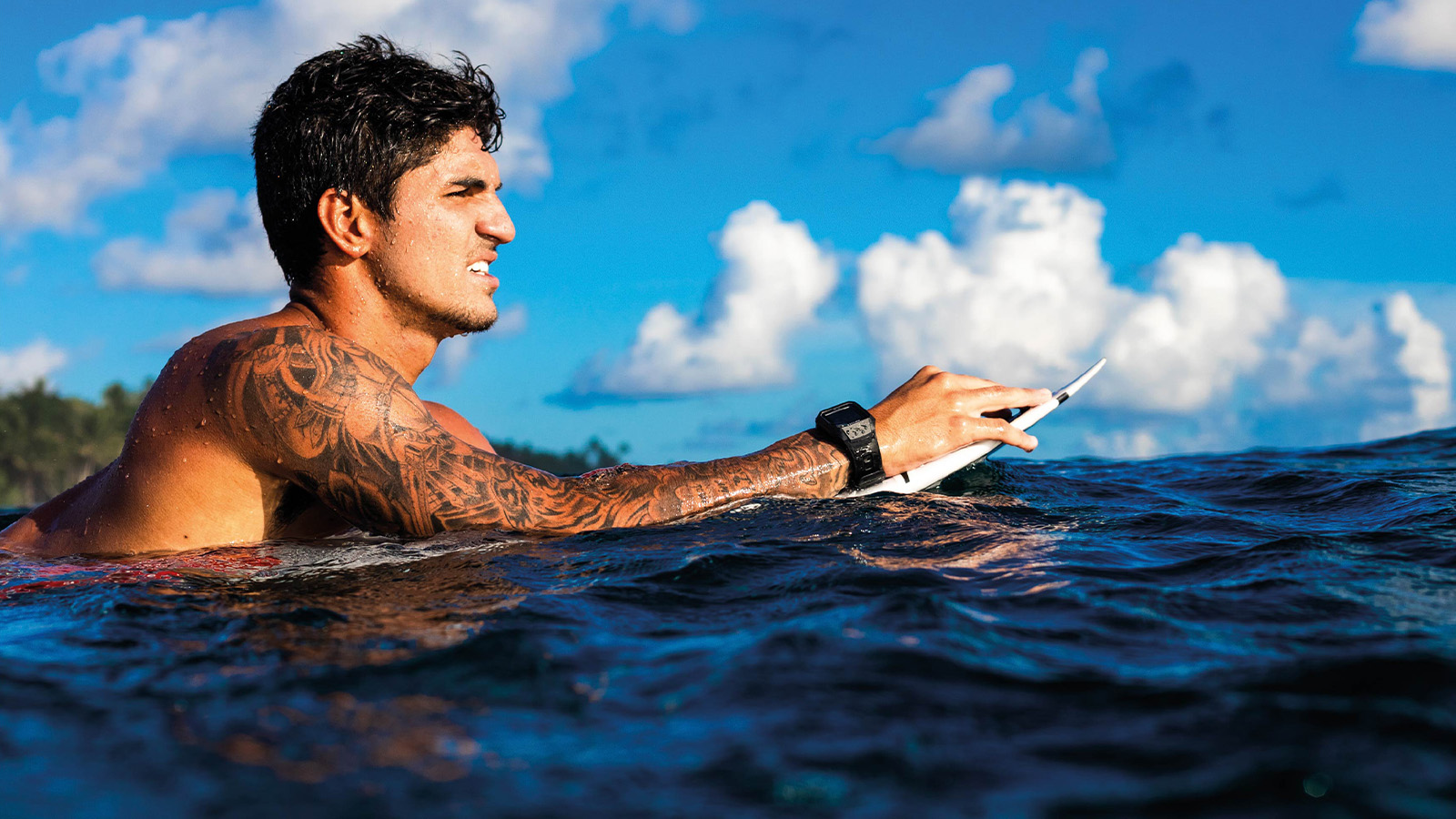 What are your main price points for next season?
Watches between € 130 to € 300 represent the biggest of our sales … which corresponds to our range of tide watches and more precisely to our 3 best-seller described below.
How are you segmenting your watches collection?
Our segmentation is pretty simple and respond to simple questions about our customer's needs. As a surfing company the first is: will you wear your watch while you're surfing? And second one: Do you want to know the tide at any time?
SURF WATCHES
Tide: Real time Surf conditions (Swell & Wind), preprogramed tide for 500 or 1400 spots, Spot X function averaging the tide, versatile tide display, or spot X and sleep mode.
Non-tide: Simple, fun and designed watches at affordable prices. We use a durable and comfortable material such as ABS case, and PU, silicone or webbing strap.
STYLE WATCH
Classic designs for stylish watches, with high-quality material (316L Stainless steel, genuine leather).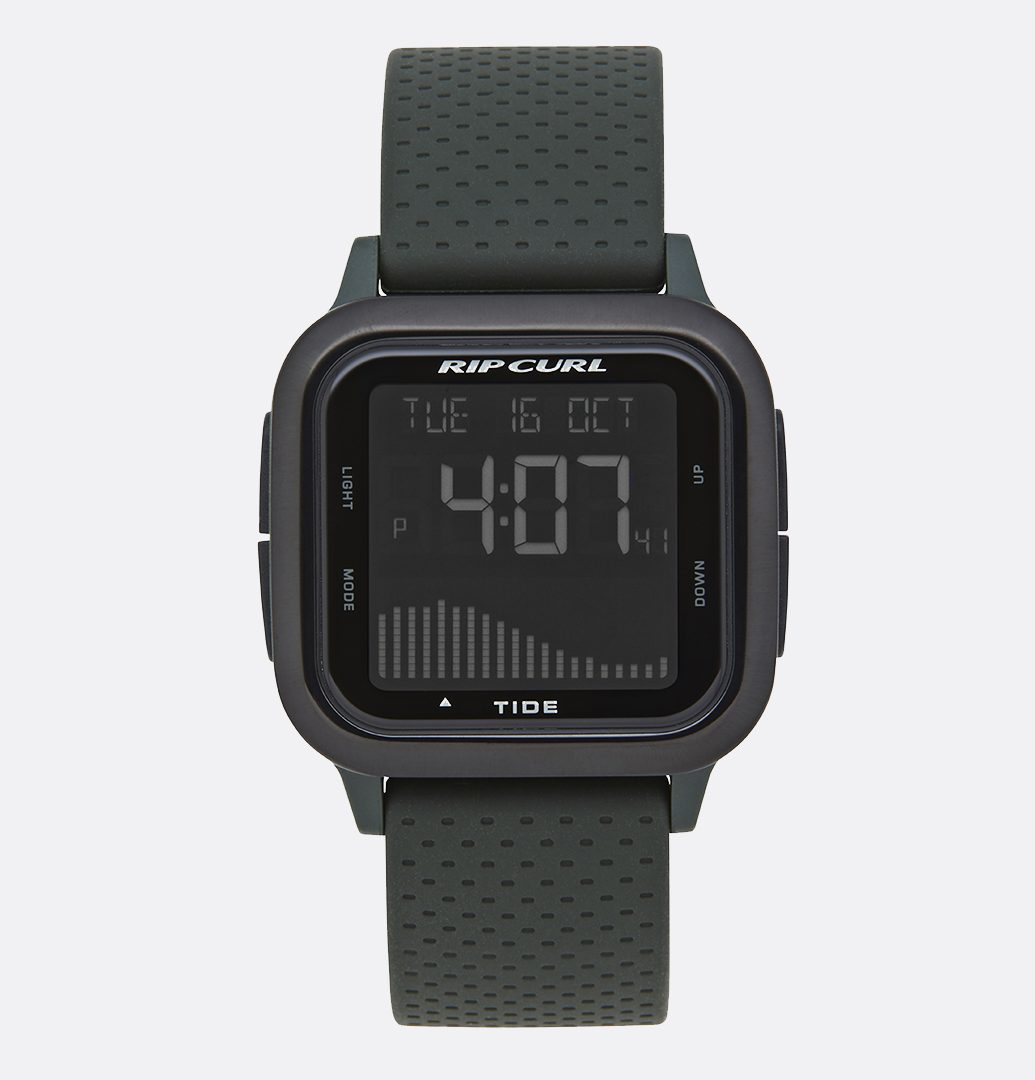 What general trends are you noticing?
Even if durabilty and reliability are decisive criteria in the choice of a watch (especially when it comes to action sport), we also see through the success of the Search GPS 2 that for surfing consumers, technology and functions are also key parameters.
The very promising beginnings of the Next Tide, freshly arrived in stores last July, confirms that durability and functionality are what our core customers are looking for. In terms of functionality, the Next Tide features 500 pre-programmed global tide locations, as well as the Spot X function, averaging the tide for thousands of additional tide locations. But where it differs from other Tide watch is that it has a scratch-resistant mineral crystal lens, housed in a stainless-steel bezel with a durable yet lightweight ergonomically rounded polycarbonate case, which makes this newcomer the most robust watch in our tide range.
It is clear that today the market of smartwatches is invaded by brands (sometimes without any connections with action sports) featuring more and more functions sometimes even functions suitable for surfing. But we should never forget that action sport can be particularly rough for a watch.
What is your collection theme and which stories are you telling to get customers stoked on boardsports watches?
The search GPS2 is by far our best product, and therefore supported by worldwide marketing campaign and obviously by the team (e.g. Mick tracking his stats during his last Stab In The Dark).
What makes this product category important to your brand?
Ever since Rip Curl started doing watches in 1989 our goal has been to be at the forefront of ocean watch innovation. We introduced to the surfing industry the first digital tidewatch in 1992, the first analogue tidewatch in 1995, the first digital compass in 2006 and eventually releasing the world's first GPS surf watch in 2014. As the ultimate surfing company, tide watch was and is our reason for being in watches. We've been investing into watch development for 30 years and will keep on making reliable timepiece for surfers and beside of that developing smartwatches featuring new features.
What are the main features boardsports customers demand from a boardsports watch?
As I said boardsport customers are still looking for new functionality, accuracy and comfort but the most important feature customers can expect from a boardsport watch is obviously the durability and reliability in rough condition. The inside of any timepiece is an incredibly sensitive environment and Rip Curl watches are no exceptions.
 Building the ultimate boardsport watch demands quality control measures that far exceed industry standards. For this reason, our watches are built in a very highly controlled Swiss Standard Assembly Area in our exclusive factory since 30 years. Moreover, Rip Curl's pre-assembly component testing in heat and cold, then 100% individual watch waterproof testing take our watch durability to the next level.
Which technical features are you the most proud of ?
Definitely all the features that The Search GPS2 has…
the surf tracking of course, counting every wave and recording speed and distances (surfed and paddled), the multi-sport tracking (swimming, running, kitesurfing, snowboarding…)
Real time tide, swell, and wind data… Even though all of this information is now available on your phone, it's so nice to have it right on your wrist.
One touch Auto set: no matter where you are, simply press a button to find the surf conditions of the nearest spot.
The most interesting with this technology is that all these functions have not finished evolving … we regularly offer updates to the application or firmware of the watch, to improve performance or even sometimes to add new features.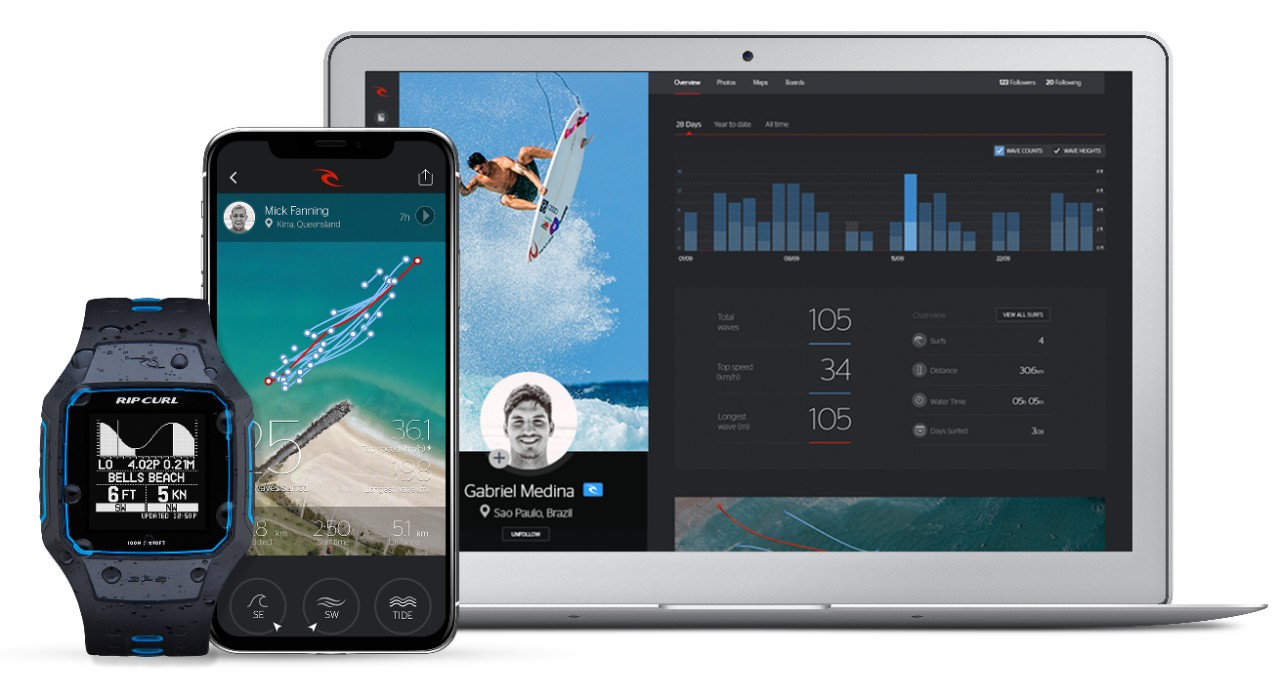 What are you doing with materials, colours and textures?
Our main concern has always been to select the best and most durable material and technologies available.