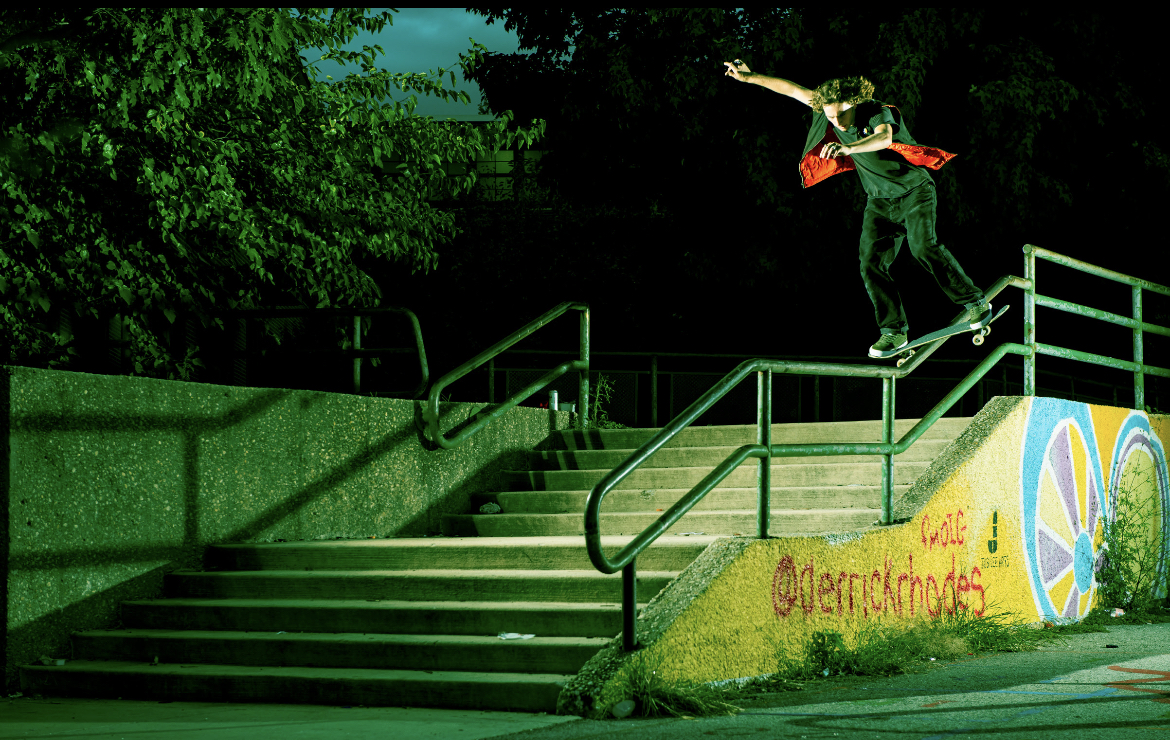 Emerica FW22 Skate Footwear Preview
Retail Buyers Guide: Skate Footwear F/W 2022 Retail Buyer's Guide
Brand: EMERICA
Interviewee: Bas Janssen, Senior sales & Marketing manager EMEA, Tim Cisilino, Brand manager and Charlie Manos, Sr Director of footwear
How is the overall health of the European skate shoes market right now?
It's good, really good! Skateboarding is firing on all cylinders right now and demand is high for both hard goods and footwear. We have seen very strong growth for SP22 and we feel this will continue for the rest of 2022
How is Covid-19 continuing to effect business and how are you navigating the issues? Ie Carry overs/ shipping costs/ delays etc..
Obviously the shipping costs have increased by a ton and remain at a very high level into SPSU22 is expected, we try to mitigate as much as we can but price increases at this moment are inevitable as the high shipping costs are a longer term issue at the moment. Delays overall are a pain in the a** but I believe open communication with our retailers and distributors is key and overall everyone has been very understanding with these delays
What are your main price points for next season?
Sweet spot remains 75-85 as usual
What is your collection theme and which stories are you telling to get customers stoked on skate shoes this season?
Emerica's theme has always been based around pure skateboarding and providing footwear that is designed for skateboarders by skateboarders. With that being said, we have the new Collin Provost shoe which is meant to be durable for all of Collin's needs with a rubber ollie guard and our signature G6 Foam insoles. Another durability story is our new shoe "The Vulcano" designed to be as durable as possible with rubber reinforcements on both the heel and toe cap. For a smaller season story customers will be offered colorways from our pro team riders Dakota Servold, Jeremy Leabres, and Chris Wimer where each colorway was hand designed from each rider. Customers can get stoked on getting something designed by some of their favorite skaters whether it's Servold's all full grain leather Wino Cup Slip for added style or Wimer's Wino G6 Slip-On featuring our signature Flick Shield technology for the first time ever.
How are you serving the needs of retailers as more marketing shifts to digital channels?
Providing digital assets to all global retailers has helped all retailers promote the footwear and increase their own sell through it. With social media, we are now able to help shops by sharing which shop has certain products to help drive our customers to either their brick and mortar location or their online web store, so that the customer can see what their local shop has or if a consumer doesn't have a local shop but wants to support a retailer through
What is THE skate shoe style retailers need to stock this season?
Everyone needs to get on the Provost G6, Collin Provost's new pro model shoe
Are you favouring more simplistic silhouettes or tech-heavy profiles?
We're mixing it up. We offer a new shoe called the Vulcano, which offers simple wearability and blends in bulletproof rubber reinforcements to keep it technical and durable
Are you proud of any new technology in your shoes?
We continue to offer our tried and tested G6 cushioning technology
Are you focusing more on capsule or vulc? Which sells best for you?
We offer and a variety of styles in both constructions. Vulc and cupsule both offer unique benefits and we want to make sure we address the needs and preferences of all skaters. For this season we're getting behind Collin's new pro shoe hard, which is a v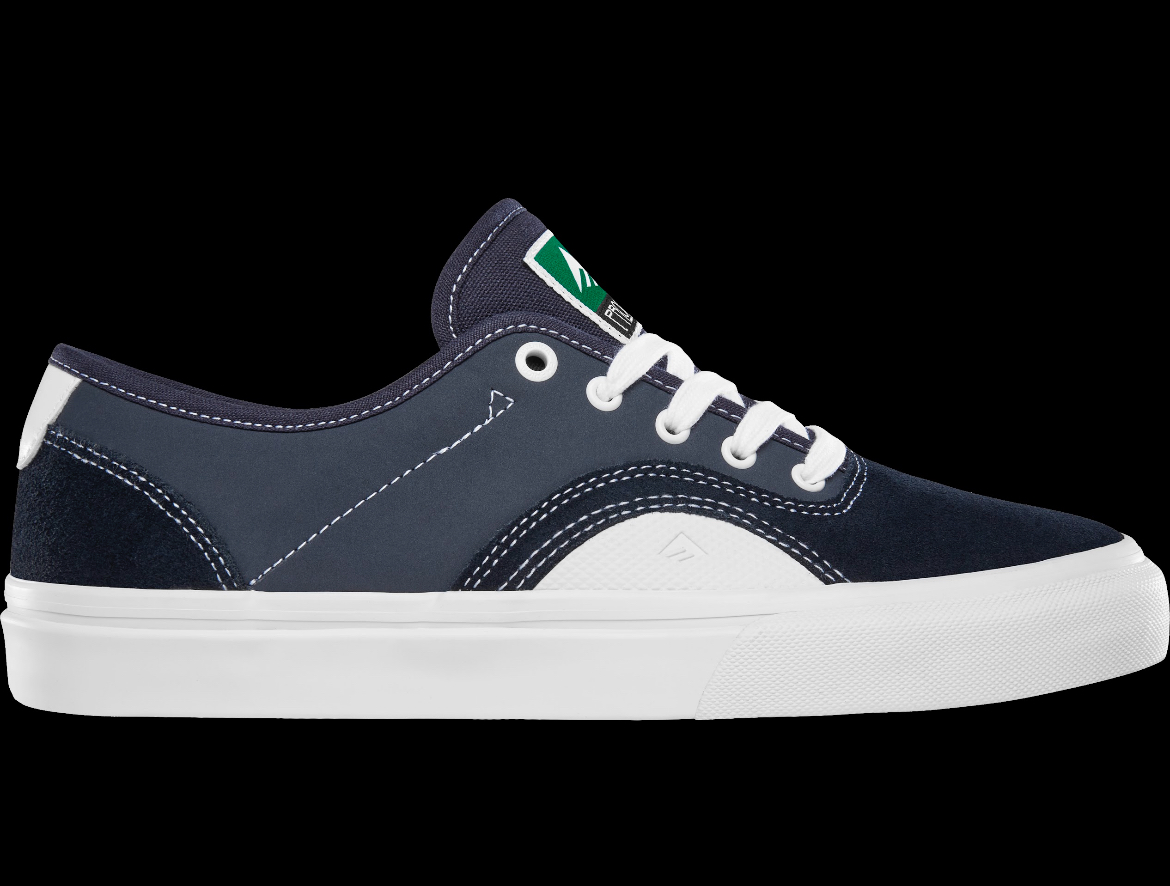 When designing the Provost G6, Collin Provost had one simple demand, that this shoe skates amazing. He wanted nothing added to the shoe that would get in the way of being a proper skate shoe. So the design team at Emerica took the foundation of some of Collin's past shoes and ramped things up. Adding a super durable ollie pad and a G6 foam insole. Everything you need, nothing you don't. Made for skateboarding.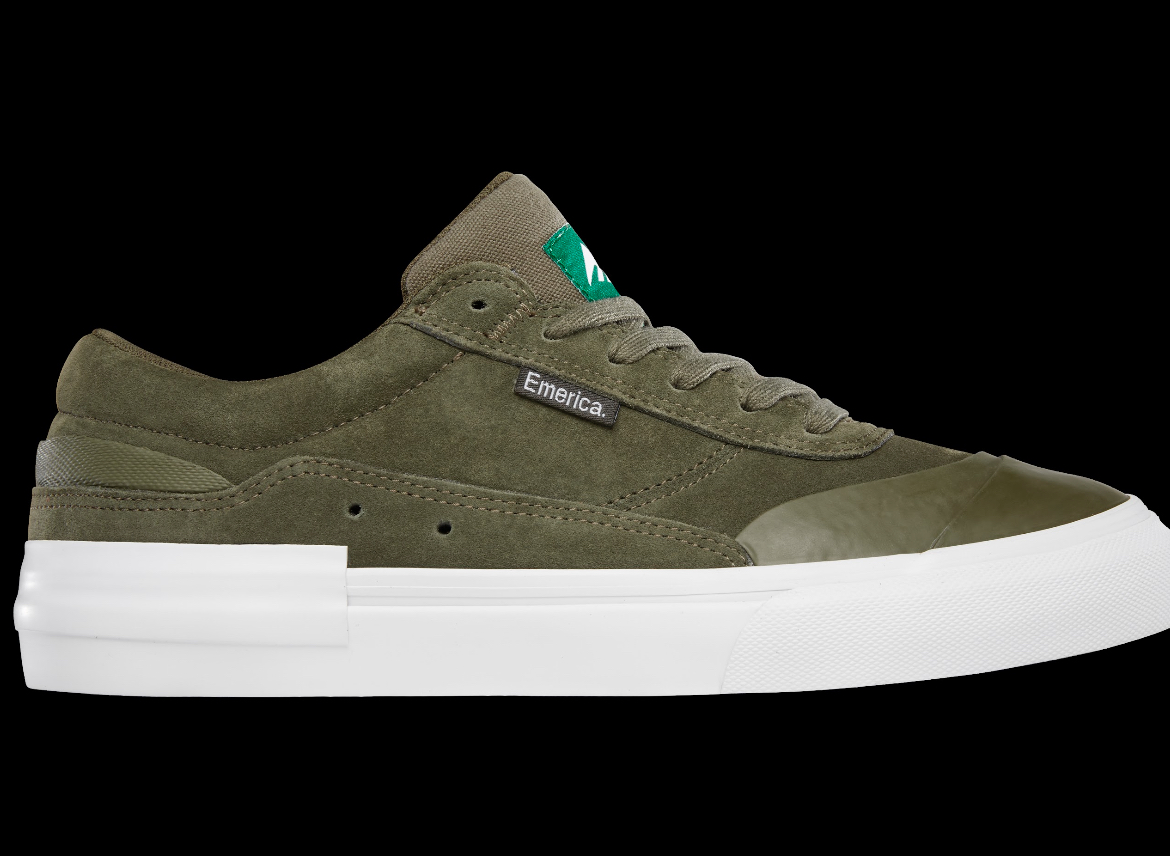 The Vulcano is an extension of an original Emerica concept. We took the idea of using aggressive design and materials to make the most durable skate shoes while offering something outside of the norm. The Vulcano uses rubber reinforements and double wrapped foxing to create a tank of a skate shoe that can take anything even the hardest skaters can dish out
For more than three decades Dinosuar Jr. Has been synonymous with skateboarding. Speed Freaks, Memory Screen, Blind Video Days, Jump Off a Building…just to name a few ionic videos using Dinosaur Jr.'s music. In turn, J. Mascis and the band have included skateboarding in numerous music videos and actually skate themselves in their videos. With this collection, Emerica celebrates the love Dinosuar Jr. Has for skateboarding and vice versa. Music and shoes made for skateboarding