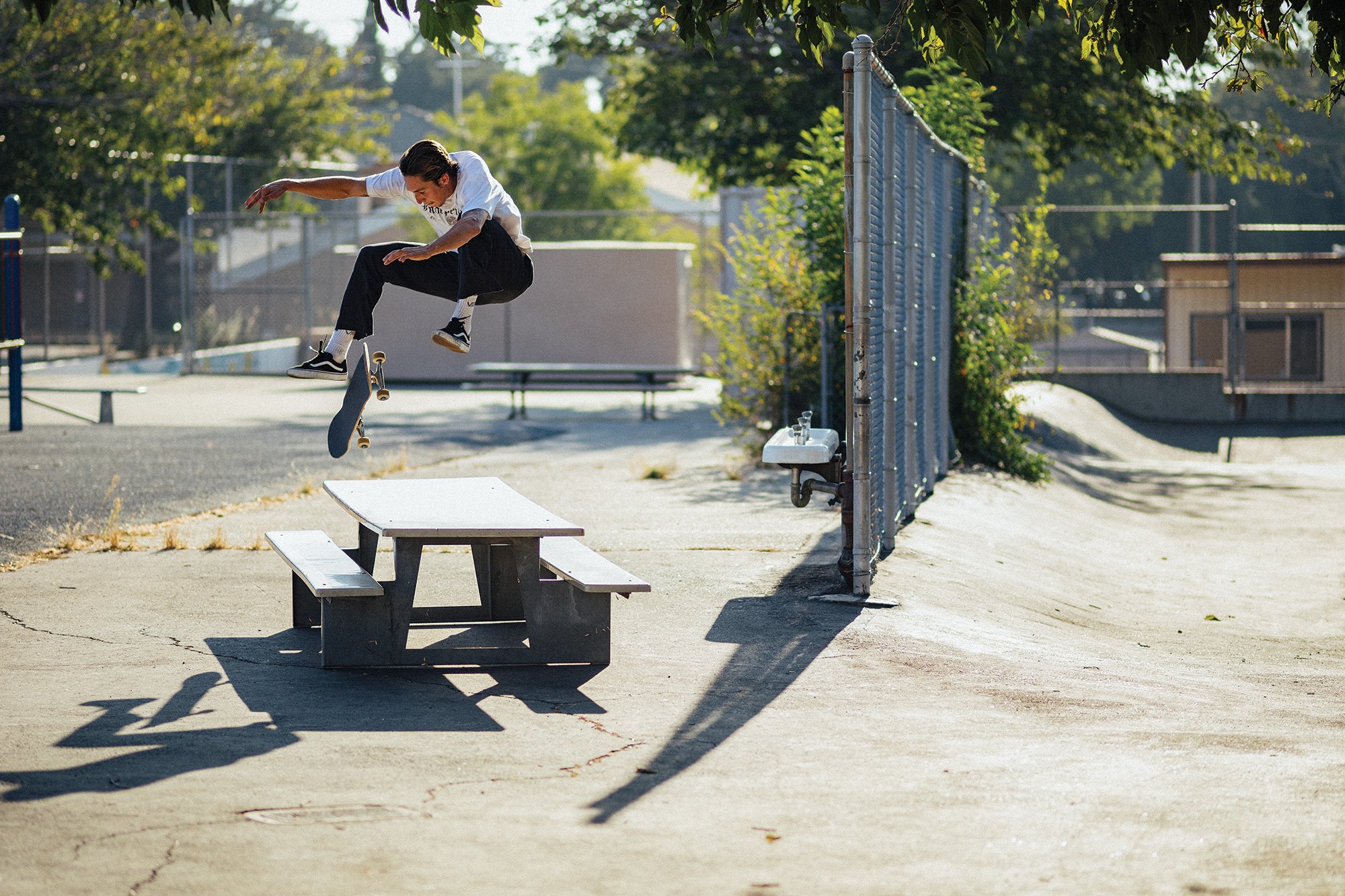 Vans FW22 Skate Footwear Preview
Retail Buyers Guide: Skate Footwear F/W 2022 Retail Buyer's Guide
Brand: Vans
Interviewee: David Atkinson, Senior Merchandise Manager, Action Sports
How is Covid-19 continuing to effect business and how are you navigating the issues? Ie Carry overs/ shipping costs/ delays etc..
The main effect for us now is the delivery delays, we are working hard on this day in day out but much of it is out of our control, it's extremely painful for us having to be late with product to our skate shop customers and we are really hoping that by F22 these delivery issues will be resolved
What are your main price points for next season?
We have managed to make some price decreases (!) in some key areas of the line, so you will now see suede, full skate tech spec product starting at €75 – Skate Slip-On, Skate Authentic and Skate Era as well as the Chukka Sidestripe. The line tops out at €120 with our most technical shoe. A brand new version of AVE's signature shoe with a knitted upper
What is your collection theme and which stories are you telling to get customers stoked on skate shoes this season?
The Lizzie – We will continue to focus on women's skateboarding with the second season of Lizzie's signature shoe and a full spec takedown for little rippers.
The Skate Half Cab – We have worked closely with Elijah Berle on a H2T pack that especially focusses on the Half Cab as it's the shoe's 30th anniversary year
What general trends are you noticing in Europe right now?
Bigger Pants means bigger shoes, and retro aesthetics are very much in – for us this has meant a rapid growth in the Half Cab, and we will be supporting this with lots of new product, marketing and special projects. Progressive techy footwear is working again – we had great success with our new progressive style the Wayvee, and we be putting more executions of this style out there, along with other tech updates to existing styles like the AVE knit
What is THE skate shoe style retailers need to stock this season?
SKATE HALF CAB – It's about to blow!
The Lizzie – Womens skateboarding is going from strength to strength & a true womens signature model (not just a colourway) represents these positive changes to the skate community perfectly. The shoe is designed by Lizzie for all skaters – not just women, and this season we are also introducing The Little Lizzie, a full spec skate shoe for little rippers.
We will always support our Skate Classics, they are the foundation of Vans Skateboarding, but we are also progressing and diversifying thre line with shoes like The Lizzie and The Wayvee.
Are you proud of any new technology in your shoes?
Yes! The Lizzie is the first skate shoe we have made that is VR3 – Vans products that represent Vans most sustainable offerings and contain Regenerative, Responsible Sourced Renewable or Recycled materials. Without sacrificing any skate performance. We will begin to roll this out across more of the line in seasons to come
Are you focusing more on cupsule or vulc? Which sells best for you?
We will always support our Vulc Skate Classics, they are the foundation of Vans Skateboarding and still make up the majority of the line but we are also diversifying the line with progressive shoes like The Wayvee and AVE as well as out Wafflecup staples like the Gilbert and Kyle signature shoes and this category is growing rapidly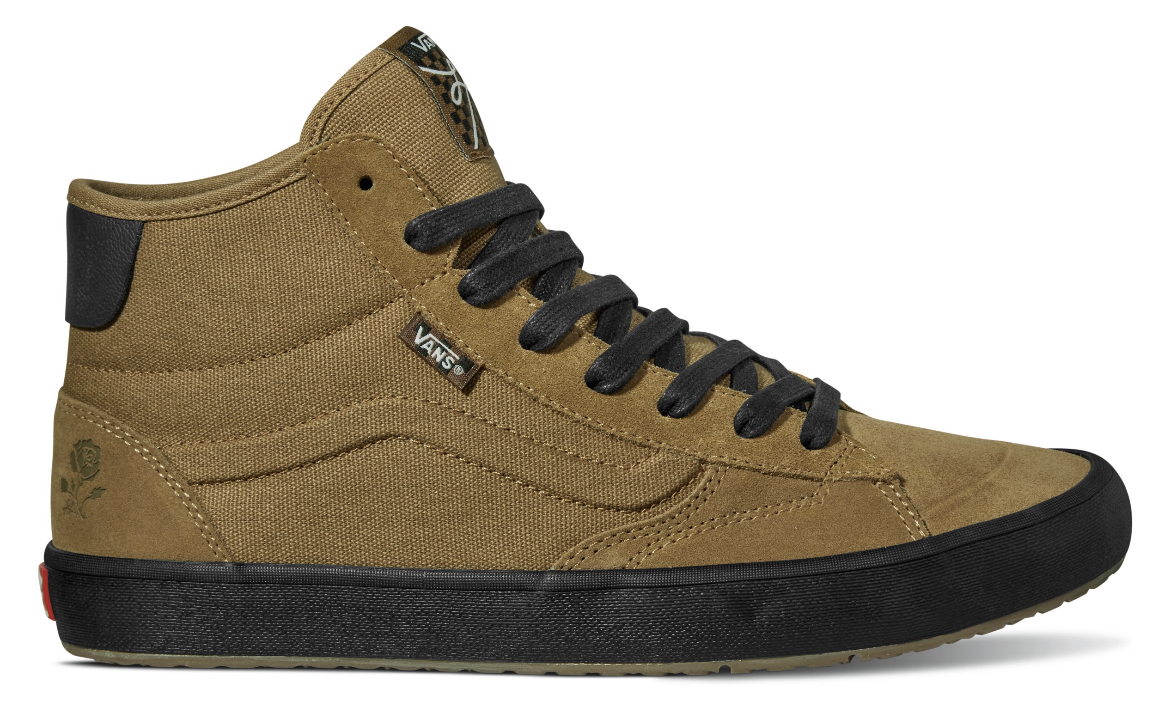 Designed by Lizzie for all skaters and made from regenerative, renewable and recycled materials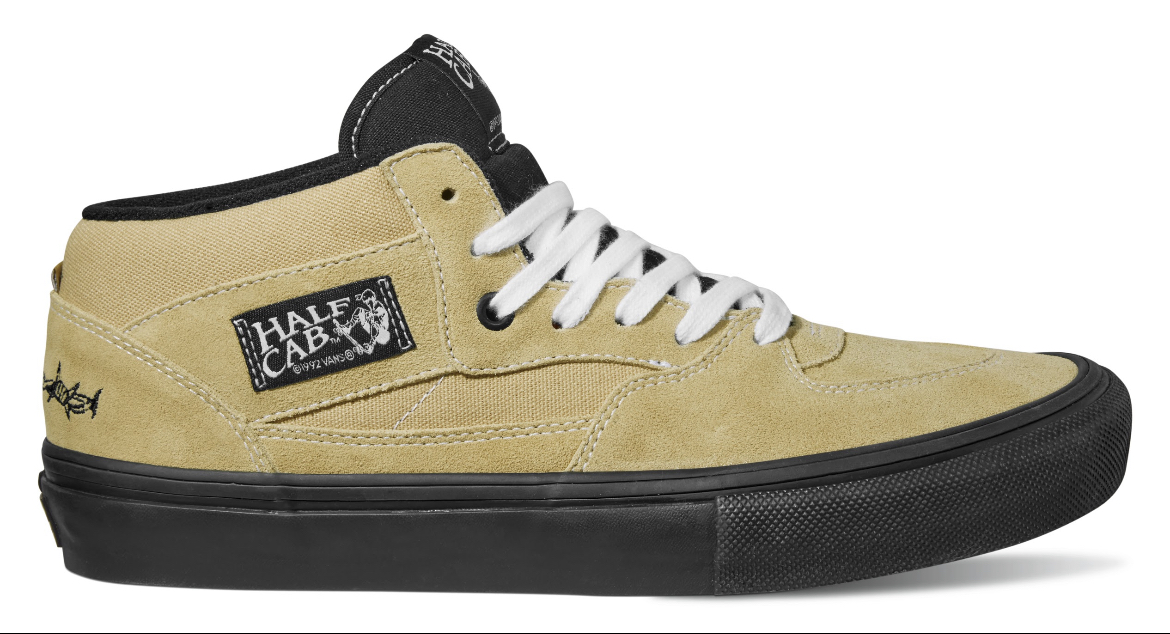 The Half Cab is celebrating it's 30th year and for this season Eli has adde his own personal flavout to Cab's classic signature shoe.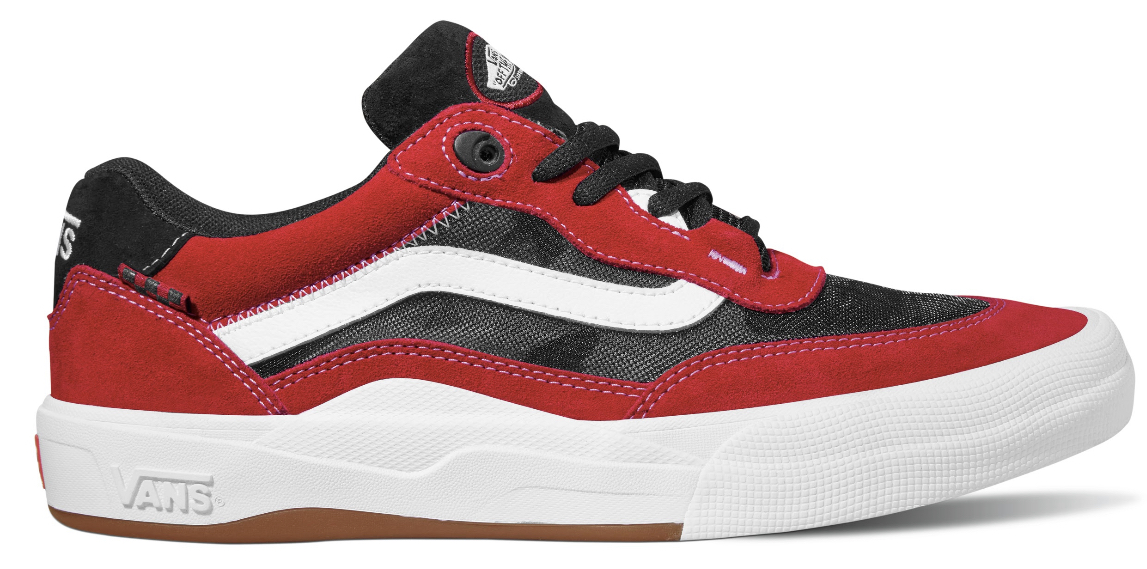 (Athletic Black/Red)Our newest progressive cupsole shoe, The techy Wayvee is insanely comfortable and durable.