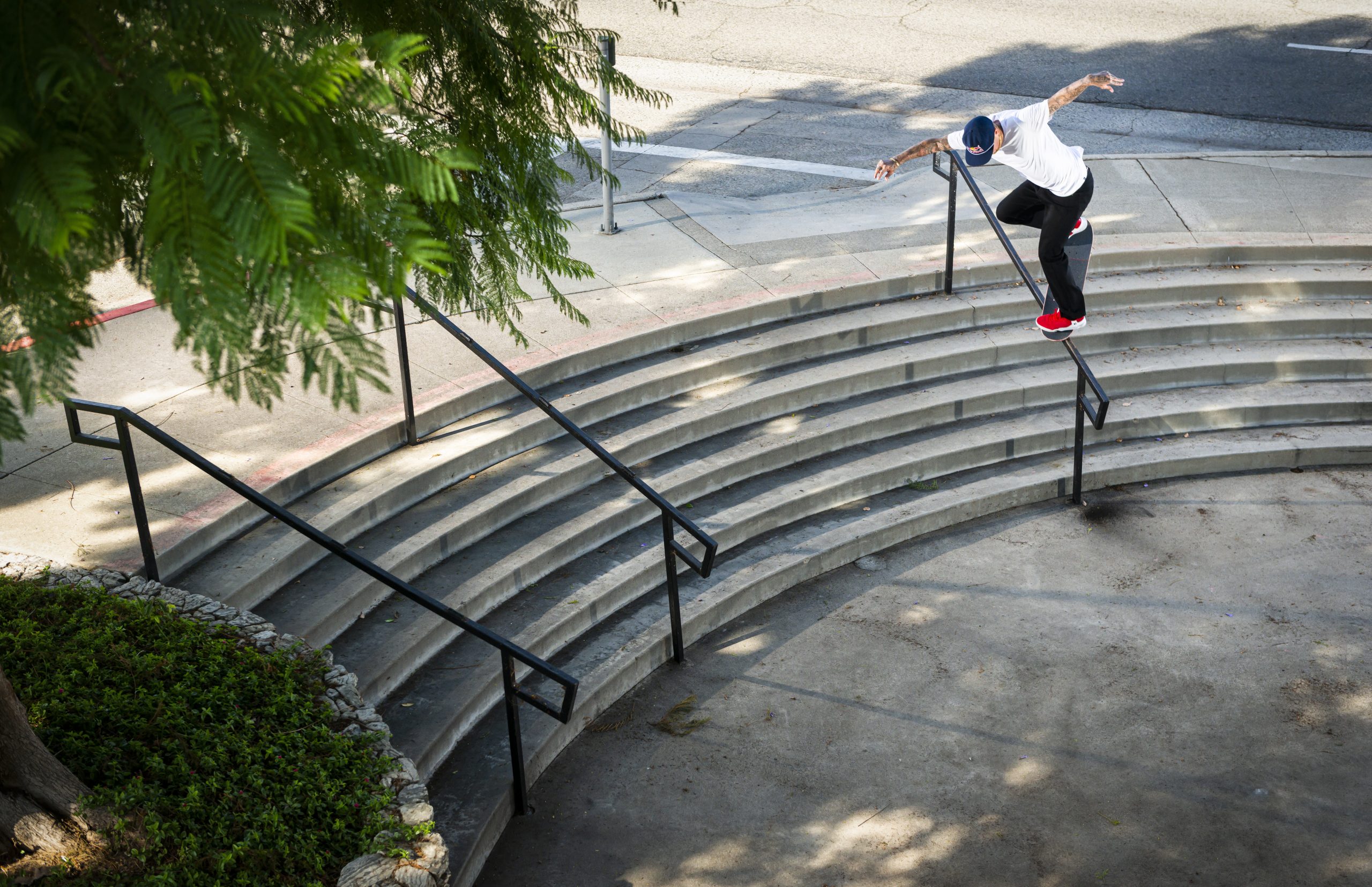 Etnies FW22 Skate Footwear Preview
Retail Buyers Guide: Skate Footwear F/W 2022 Retail Buyer's Guide
Brand: Etnies
Interviewee: Bas Janssen, Senior sales & Marketing manager EMEA and Rick Marmolijo, Etnies Design Director
How is the overall health of the European skate shoes market right now?
It's good, really good! Skateboarding is firing on all cylinders right now and demand is high for both hard goods and footwear. We have seen very strong growth for SP22 and we feel this will continue for the rest of 2022
How is Covid-19 continuing to effect business and how are you navigating the issues? Ie Carry overs/ shipping costs/ delays etc..
Obviously the shipping costs have increased by a ton and remain at a very high level into SPSU22 is expected, we try to mitigate as much as we can but price increases at this moment are inevitable as the high shipping costs are a longer term issue at the moment. Delays overall are a pain in the a** but here I believe open communication with our retailers distributors is key and overall everyone has been very understanding with these delays
What are your main price points for next season?
Sweet spot remains 75-85 as usual, but don't forget our best seller is above this threshold, the most durable skateshoe (The Marana) comes at a price, but you get what you pay for!
How are you serving the needs of retailers as more marketing shifts to digital channels?
Assets, assets, assets, we are building as much assets as we can for all our stories and carry over items, all insta ready but also raw imagery that retailers can play with. Obviously all easily accessible through our database
What general trends are you noticing in Europe right now?
I think the wider chino and denim is starting break open the mold in footwear and you see more variety in outsoles, wider/bigger last etc. Vulc remains strong still, but the trend currently is way more diverse than it used to be
What is your collection theme and which stories are you telling to get customers stoked on skate shoes this season?
For Fall 22 etnies has a few big skate stories – Ryan Sheckler's new shoe the Estrella, the Joslin Collection of footwear and apparel and a new signature Marana Colorway for Nassim Lachhab
What is THE skate shoe style retailers need to stock this season?
The Estrella is a new shoe for FA22 that is designed by Ryan Sheckler. This will be his most technical and progressive style yet. The Marana was designed for taking heavy impact skating, where the Estrella is designed to skate everything from ledges to spine ramps. We wanted to create the most versatile shoe for the most versatile skater.
Are you favouring more simplistic silhouettes or tech-heavy profiles?
With etnies being a global brand with different consumers, the FA22 collection has a variety of different silhouettes. From tech-heavy profiles in the Estrella to the simple look of the Singleton Vulc XLT, we have everyone covered
Are you proud of any new technology in your shoes?
We have a lot of tech in etnies shoes, and are proud to reintroduce the System Flo2 Tongue for 2022. The perforated foam in the tongue provides air flow around the foot for a cooler and dryer foot. System Flo2 is a technology that we have re-introduced in the Estrella, JOSL1N and Marana Fiberlite. Ryan wanted the Estrella to be fully breathable when he skates and weight trains. The Flo Tongue meets that need and is something he really wanted.
Are you focusing more on capsule or vulc? Which sells best for you?
etnies has different consumers and this includes different types of skaters. Some prefer capsule for jumping with more cushioning and some prefer vulcanized for thin padding and more board feel, and we offer styles for both of them