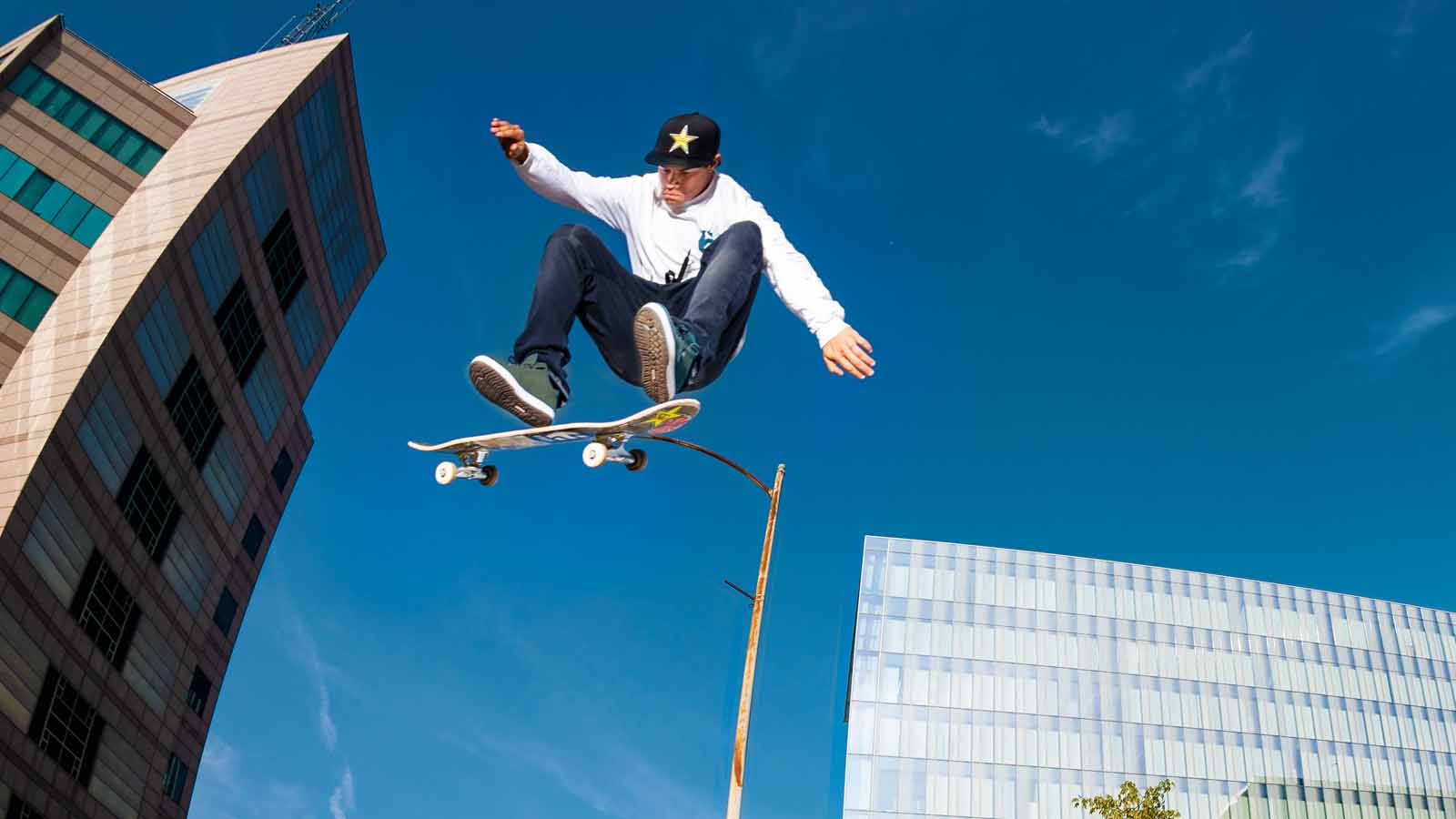 Etnies S/S 2022 Skate Footwear Preview
Retail Buyers Guide: Skate Footwear S/S 2022 Retail Buyer's Guide
Brand: Etnies
Interviewee: Brian Cook, Global Brand Director, Bas Janssen, Senior Sales & Marketing Manager and Rick Marmolijo, Design Director
How is the overall health of the European skate shoes market right now?
It's good actually, covid has obviously an effect on the market, but more in a good way than a bad way. Skateboarding is growing and we are noticing it!
How has coronavirus impacted sales expectations in this segment?
So in March last year it obviously affected the sales negatively, retailers and buyers were scared for the unknown. But when summer came it completely turned around and we noticed more and more kids, guys, girls, older people jumping on a skateboard. This was first noticed with our hardware colleagues but now we also noticed it for 2021, it's looking good! All we wish for now is speedier shipping from the Far East and fewer Brexit issues at the border, those are the 2 factors that are slowing down the growth a bit.
How has Covid effected your SS22 sell in plans in terms of delays/ range cancellations and carry over etc?
Not really, Far East shipping is still a factor for delays but we do see this getting less currently with our Fall shipments getting ready. We are coming strong again for SP22 with a good line of newness and carry over as what you can usually expect from Sole Tech.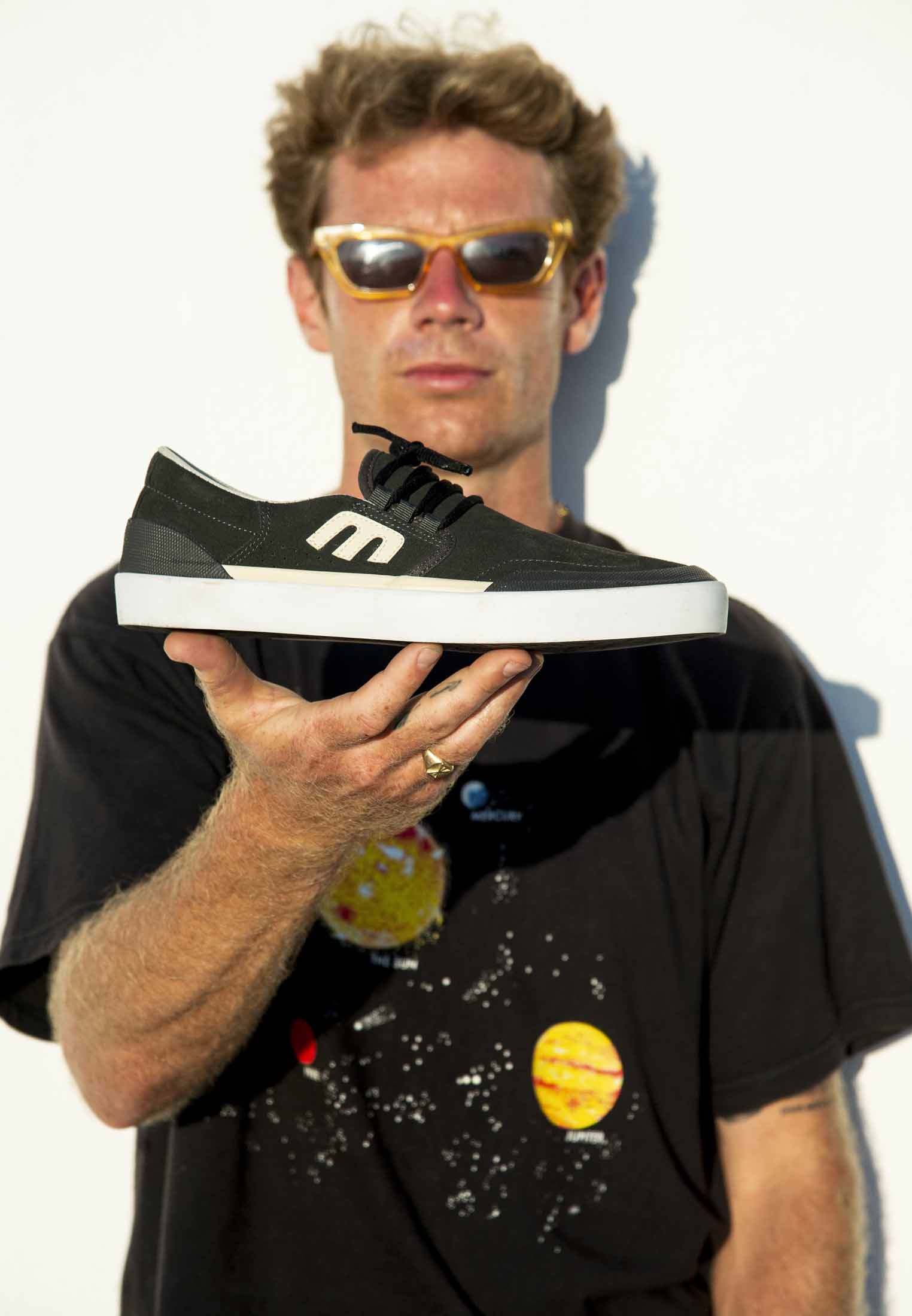 What is your collection theme and which stories are you telling to get customers stoked on skate shoes this season?
For spring 2022, Etnies is celebrating the Marana's decade of durability with the launch of the Marana Fiberlite.  This shoe builds on the original that was developed to meet and withstand the high-impact resistance demands of Ryan Sheckler's skating.  We took a less is more approach to reengineer the Marana to be even better.
One of the key features of this new shoe is Michelin Fiberlite technology.  We started working with Michelin back in 2017 with a long-term partnership to create the toughest outsoles in history, and right off the bat, we created an outsole that was three times more durable.
Etnies design director Rick Marmolijo has worked closely with Michelin to use proven tread patterns taken from their high-performance tire archive to provide an outsole tread design that provides better flexibility, extreme grip in dusty conditions and rigidity in areas of the sole to protect against harsh landings.
How are you serving the needs of retailers as more marketing shifts to digital channels?
We are supporting retailers digitally by providing them with digital content for their marketing.  Digital is important today, but Etnies still believes in brick-and-mortar retail marketing.  We are providing in-store buildouts and have plans for team tours on the other side of the pandemic.
What is THE skate shoe style retailers need to stock this season?
Since its debut, the Etnies Marana has been known for its durability and style.  For spring 2022, we are launching the new Marana Fiberlite to push the best skate shoe to be even better and lighter without sacrificing durability. We have built the Marana on a slim last and used the Michelin Fiberlite technology which uses less rubber making it more lightweight and flexible. In addition, the Flo2 technology on the tongue and the medial side provides maximum breathability to keep feet cooler.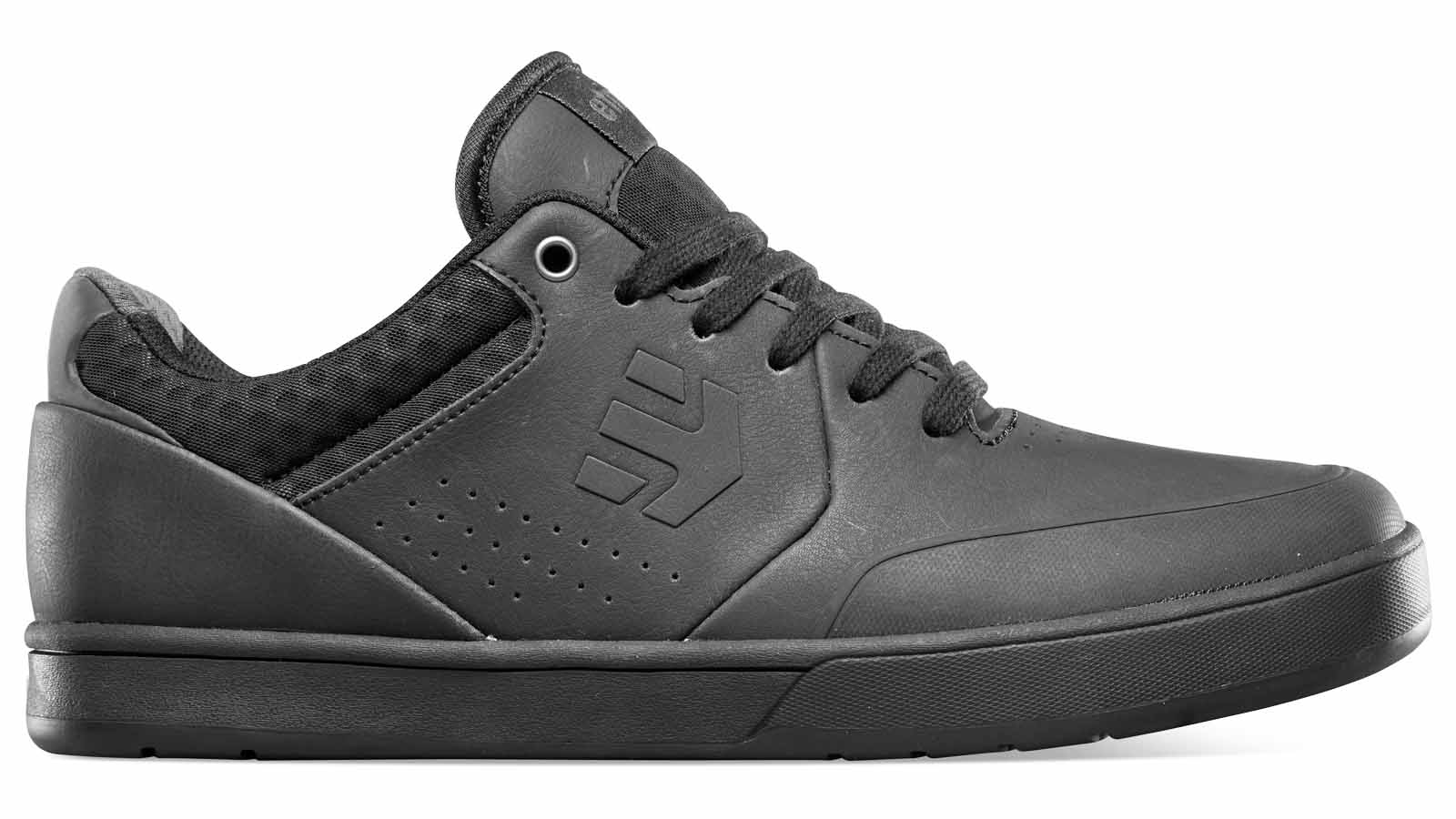 Which technical features are you the most proud of ?
The tech feature we are most proud of in the Marana Fiberlite is the Michelin Fiberlite outsole.
This is a new technology the Michelin team executed that made the shoe extremely lightweight and flexible. Fiberlite is a fused textile in the forefoot area that creates a thin rubber base for less weight and instant flexibility. Etnies first introduced this technology in the Joslin 2 and is now integrating it into the Marana Fiberlite to celebrate the 10-year anniversary of the most durable skateboarding shoe on the market.
What are the cuts, silhouettes and materials for this season?
Some of Etnies highlighted cuts, silhouettes and materials for the season are a wider fit, a slim fit as well as vegan and eco-friendly materials.
To meet the needs of skateboarders with both wide and narrow feet we have two new styles.
The JOSL1N is a new and improved version designed by Chris Joslin that is one of our wider fitting skate shoes. The Singleton Vulc XLT is also a new team shoe in our skate category that is built on a slim last.
For materials in our skate shoes, we are continuing to offer vegan materials made of synthetic suede and canvas. The Fuerte in a lifestyle shoe that uses BioDye, which is a shorter and more efficient dyeing process that utilizes less water, less energy and no chemicals. We are also using hemp in the Jameson 2 ECO, Barge LS and Dory.
For Summer 2022 we have a collection for Earth Day in the Windrow, Windrow Vulc and the Windrow Vulc Mid. All of these shoes are made with a cork footbed and tongue label, recycled microfiber, organic cotton, lyocell lining and a 20% reground rubber outsole.
Please describe your 3 most important highlight pieces that retailers should definitely order
The top three highlights of the Etnies Spring 2022 line are the Marana Fiberlite, JOSL1N and Singleton Vulc XLT.
JOSL1N –
Designed and tested by Chris Joslin, the JOSL1N is one of Etnies widest fitting skate shoes.  It features a new and improved suede overlay vamp that prevents blowouts, a hidden toe cap that extends into the ollie area and a 3X more durable Michelin performance rubber outsole.   The elastic tongue straps, padded tongue and collar lining lock the foot in to provide a superior fit.  The JOSL1N's system Flo2 provides air to flow around the foot to keep feet cooler.
Marana Fiberlite:
Addition by Subtraction – after 10 years Etnies wanted to push the best skate shoe to be even better. Etnies took a less is more approach to reengineer and fine-tune the Marana.  It has been stripped down and built back up to be lightweight without sacrificing any durability.
The Marana Fiberlite Features:
New Michelin Fiber Lite Technology offers a lightweight and flexible performance rubber cupsole
Pro Foam 1 insole
STI Evolution® Foam midsole
System Flo2 provides air to flow around the foot
Elastic tongue straps for superior fit
Fused on, injected rubber toe cap
Hidden lace loops
SINGLETON VULC XLT
The Singleton Vulc XLT is also a new team shoe in our skate category is built on a slim last. This shoe features a 3X more durable Michelin tread pattern inspired from the Marana, and an extra thick "Drop to the Floor" Pro Foam 2 PU insole.  For added durability, the Singleton Vulc XLT has double-wrap vulcanized foxing tape, a thin rubber under the toe and elastic tongue straps for superior fit.