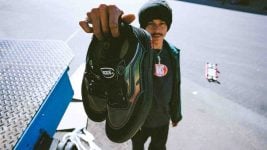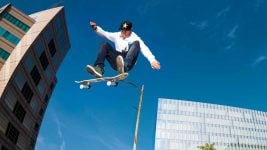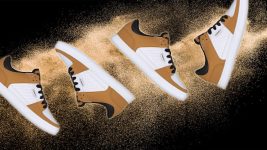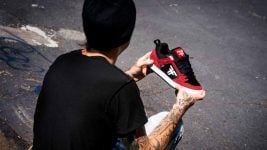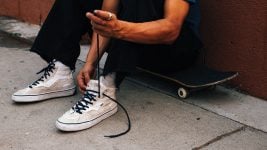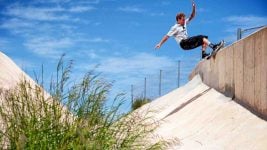 Skate Footwear S/S 2022 Retail Buyer's Guide
With the skateboarding boom showing no signs of slowing down and the world gradually returning to normal, or at least adapting to life through the pandemic, we take a look into SS22's skate shoe buyer's guide with SOURCE Skateboard Editor Dave Morgan to see what brands will be offering in the coming season.
Compared with last year's unpredictable market, it seems that normality is somewhat more tangible now, and skate shoe brands are fortunately keeping up with the ever-growing demand.
Supply chain issues are still a problem, more so for hardware than shoes, but brands are still struggling with shipping delays. Osiris General Manager Brian Barber explained: "Supply chain issues from Asia and other regions continue to be a problem, we foresee this to continue to be an issue through 2022." It seems a universal struggle, with SoleTech also discussing the ongoing corona impact: "So in March last year it obviously effected the sales negatively, retailers and buyers were scared for the unknown. But when summer came it completely turned around and we noticed more and more kids, guys, girls, older people jumping on a skateboard. This was first noticed with our hardware colleagues but now we also noticed it for 2021, it's looking good! All we wish for now is speedier shipping from the Far East and less Brexit issues at the border, those are the 2 factors that are slowing down the growth a bit." – Bas Jannsen, Senior Sales & Marketing Manager of Etnies and America.
Market & PP
With the continued surge in E-commerce and skate shops being able to finally reopen their doors, the skate shoe market is doing great, and it's good to see people supporting core stores as much as they can. As usual, high end fashion brands are experimenting with skateboarding, as DC's Regional Footwear Product Manager- Halsey Keiler noticed: "This uptick in participation of the skate category is very encouraging. Luxury brands like Louis Vuitton and Prada have come out with skate-specific footwear which may mean we are only at the beginning of the trend."
Price points are of course going to grow in retaliation to the shipping cost increases, but there are still affordable options. Shoe prices range from €50-€120, depending on brand and tech. It looks like Circa will provide the best footwear for those on a budget, with price points from €39.90. Globe's VP of Sales Europe – Philippe Clarisse made a very realistic observation: "Our goal is to manufacture and deliver high quality skate shoes, pricing is of course important but not the key point for Globe; I just want to be in phase with the market. Based on what is happening with the raw materials in worldwide markets, I imagine prices will increase for all actors in this business, except if you want to lose huge margin points.."
Brands such as Vans now make a core skate range, and a more-expensive progressive tech range for the upper market. Lakai offered an interesting viewpoint saying "more skateboard specific shoe brands are being worn by skaters", perhaps separating away from the major sports brands now involved within skateboarding and focusing more on core brands.
DC made it clear that their shoes will remain affordable, as Halsey says: "For SS22 we aren't trying to reinvent the wheel with our pricing. We respect that skaters don't want to spend a lot on their equipment. Our objectives are to build footwear that holds up to the rigours of skating, looks sick on foot, and won't force you to eat beans out of a can because you spent all your dough buying them."
Digital
With the majority of sales over the past year coming through the online market, brands are having to adapt to digital marketing schemes using social media. Tim Cisilino, Marketing Manager at Emerica explained how they were adapting to the digital shift in marketing: "With social media channels such as Instagram, Twitter, and Facebook , it has became even easier to let our consumers know what products our retailers are selling and which retailers those are."
Styles & Silhouettes
Things to look out for in the coming year include: Big Shoes! It seems skateboard trends are again going full circle, with 90's styles continuing to grow with a vengeance. Baggy pants, tiny wheels and puffy shoes are all the rage again. Emerica's Marketing Manager Tim Cisilino said: "The biggest story for this season is remastering the KSL while adding our signature pour-in G6 Foam midsole. There has been a big demand from our customers requesting a reissue this model as well as more models having the pour-in G6 midsole. With the KSL and our other stories, one of our main focus points is durability. Every skateboarder wants a shoe that is going to last and we want to give that to them."
Osiris agrees, noting the trend of 90's flare being prominent and spoke of their plans to bring back some of their OG silhouettes with "the Osiris Forever Collection'- with this we will start by bringing back 2 of our Original's from the 90's, the OG D3 and The Graff! Classic 90's skate from one of the originals." Brian Barber -Osiris General Manager.
Female designed pro shoes!
Alongside their recent collections by femme rippers Breanna Geering and Cher Strawberry, Vans is stoked to be introducing 'The Lizzie' designed fully by Vans pro Lizzie Armanto. David Atkinson, Senior Merchandise Manager for Vans explained: "It was important to us that the product story this season was supported by an incredible skateboarder, but also a role model on and off the board. For the Lizzie shoe she worked with our design team and our Innovation Centre to build a new performance fit, combined with our established skate tech which is amazing. Additionally the shoe is built with new sustainable materials throughout to make it the least environmentally impactful skate shoe we have ever made."
Conscious Footwear 
Environmentally friendly shoes are always pleasant to see, with more brands taking into account their impact on the planet. Brands such as Globe, Fallen and Etnies apply focus into producing vegan friendly shoes, which is great to see. Fallen's Ronnie Mazzie spoke of 'The T-Gun'- Tommy Sandoval's Pro shoe: "This shoe also ticks all of the major boxes for the Vegan community, which we respect and admire very much." Etnies has always had an eco-conscious side when it comes to their shoes, and next year is no different. Brian Cook, Global Brand Director at Etnies said: "For materials in our skate shoes, we are continuing to offer vegan materials made of synthetic suede and canvas. For Summer 2022 we have a collection for Earth Day in the Windrow, Windrow Vulc and the Windrow Vulc Mid. All of these shoes are made with a cork footbed and tongue label, recycled microfiber, organic cotton, lyocell lining and a 20% reground rubber outsole."
Technology 
Etnies is also continuing to push tech boundaries by continuing to collaborate with Michelin on the Marana. Celebrating a decade of durability, Etnies is launching the 'Marana Fiberlite' with Michelin Fiberlite technology: "This shoe builds on the original that was developed to meet and withstand the high-impact resistance demands of Ryan Sheckler's skating. We took a less is more approach to reengineer the Marana to be even better" as Brian explained. Etnies design director Rick Marmolijo has worked closely with Michelin to use proven tread patterns taken from their high-performance tire archive to provide an outsole tread design that provides better flexibility, extreme grip in dusty conditions and rigidity in areas of the sole to protect against harsh landings.
Vans is continuing to push their reimagined 'Skate Classics'- formerly the Vans Pro series, with improved durability and their new 'Popcush' insoles, alongside tongue straps to keep the shoe in place. Lakai are introducing 'PARA-MOUNT' sole construction in models such as the 'Cambridge' and 'Ricley 3', featuring a dual durometre rubber and their signature 'Hex Tred' for maximum grip and flex.  The 'Buckler 99' and 'AL 50 Pro' are Circa's technology-driven silhouettes, providing triple stitch toecaps and sturdy vulcanised soles to allow for more durability and comfort. It's reassuring to know that when buying a 'Pro' shoe, it has been designed from the ground up by the skater themselves to withstand the torment skaters put their shoes through, so you are buying what the skaters ride themselves.
So that's an insight into what shoe brands are working towards in the coming year. With the Olympics going ahead, skate shoe sales will only increase as more begin to partake in skateboarding. Onwards & upwards!