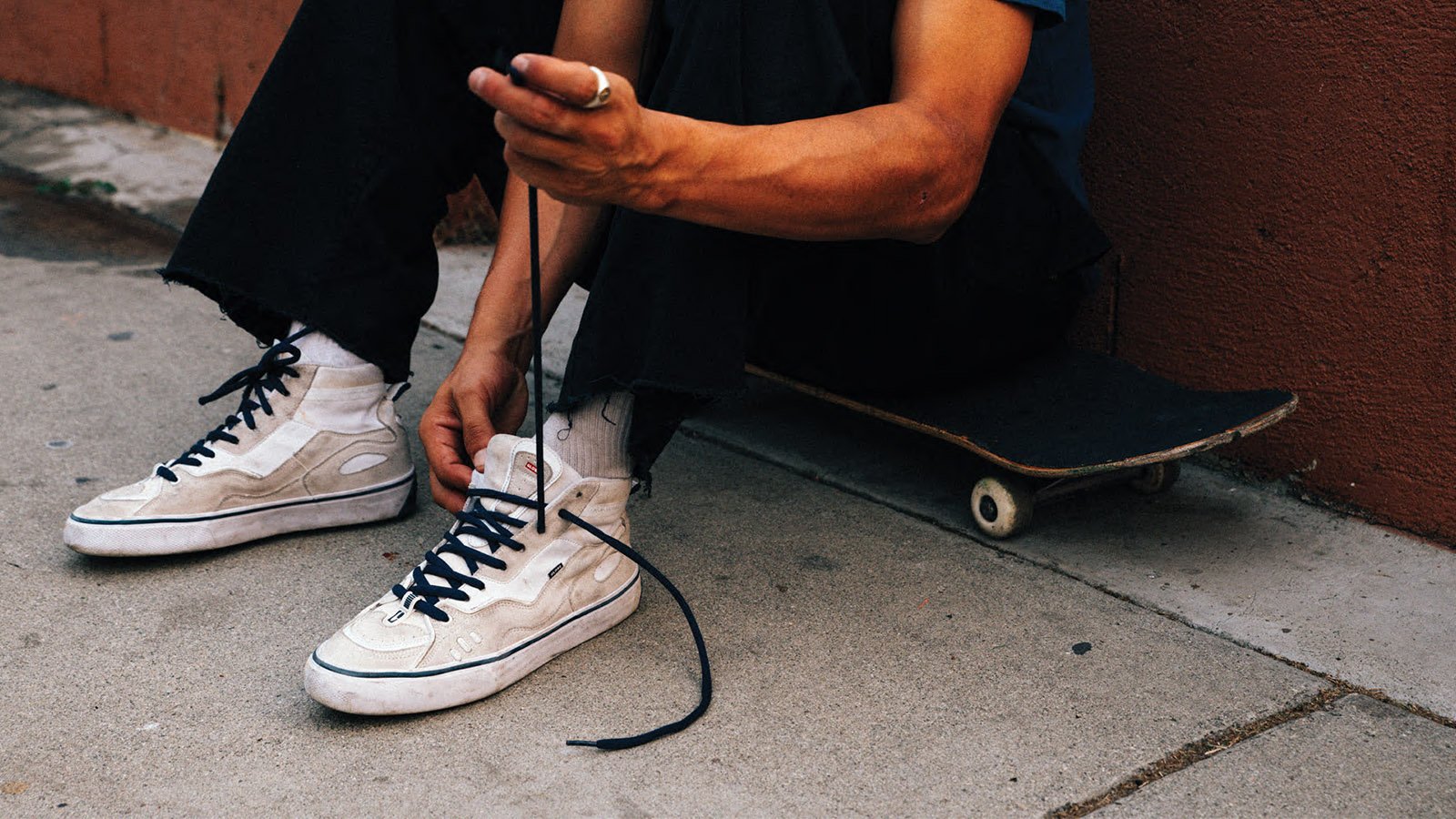 Globe S/S 2022 Skate Footwear Preview
Retail Buyers Guide: Skate Footwear S/S 2022 Retail Buyer's Guide
Brand: Globe
Interviewee: Philippe Clarisse, VP of Sales & Morgan King, Shoe Designer
How is the overall health of the European skate shoes market right now?
We've seen a really good increase on our FALL21 prebooks in the skate shoe business and I think this is due to the fact that there are more and more young people skating in Europe, our shoes are really more skate orientated and convenient to skate, our skate marketing is stronger and I think that the fact big brands don't deliver anymore to a lot of the independents which is orientating retailers to core skate brands like Globe.
How has coronavirus impacted sales expectations in this segment?
The first global lock down impacted retailers' sales as stores were closed and retailers did not run the click and collect, but they most either set up this or build a website so the impact for Globe was more on repeat business… we had no cancellations.
How has Covid effected your SS22 sell in plans in terms of delays/ range cancellations and carry over etc?
No impact at all: we delivered on time SS21 and we will deliver on time Fall21 in July.
What are your main price points for next season?
Our goal is to manufacture and deliver high quality skate shoes, pricing is of course important but not the key point for Globe; I just want to be in phase with the market. Based on what is happening with the raw materials in worldwide markets, I imagine prices will increase for all actors in this business, except if you want to lose huge margin points..
What are the cuts, silhouettes and materials for this season?
We offer a range of silhouettes and materials every season. This season we have skate shoes that range from loafers to heritage inspired high-tops, low cut heavily reinforced skate shoes to heritage tech shoes with nitrocel units. Special points to note is that we are ever embracing and evolving our low velocity mantra. We have replaced all our canvas materials on the outer of the shoe with a Certified RPET polyester sourced from 30% ocean plastics and 70% post consumer plastic from landfills. In addition with have a new undyed pig Nubian from wolverine leathers that uses less water and energy to  go from farm to shoe. Finally , we have an industry revolution in our low velocity message in our rubber outsoles. We have team up with Bloom to introduce algae replacements into our rubber outsoles / foxing tape. This is a new technology that we pleased to announce to the world
What is your collection theme and which stories are you telling to get customers stoked on skate shoes this season?
Low velocity is also going to be our theme but this season it escalates throughout our range of styles. Our heritage shoes get an overhaul with supplementing the technical outsoles and cushioning systems with recycled poly liners / recycled laces and vegan friendly uppers. We also have great new materials from our partners at Wolverine with a distress leather version and a fully world first undyed pig nubuck with the most luxurious hand feel.