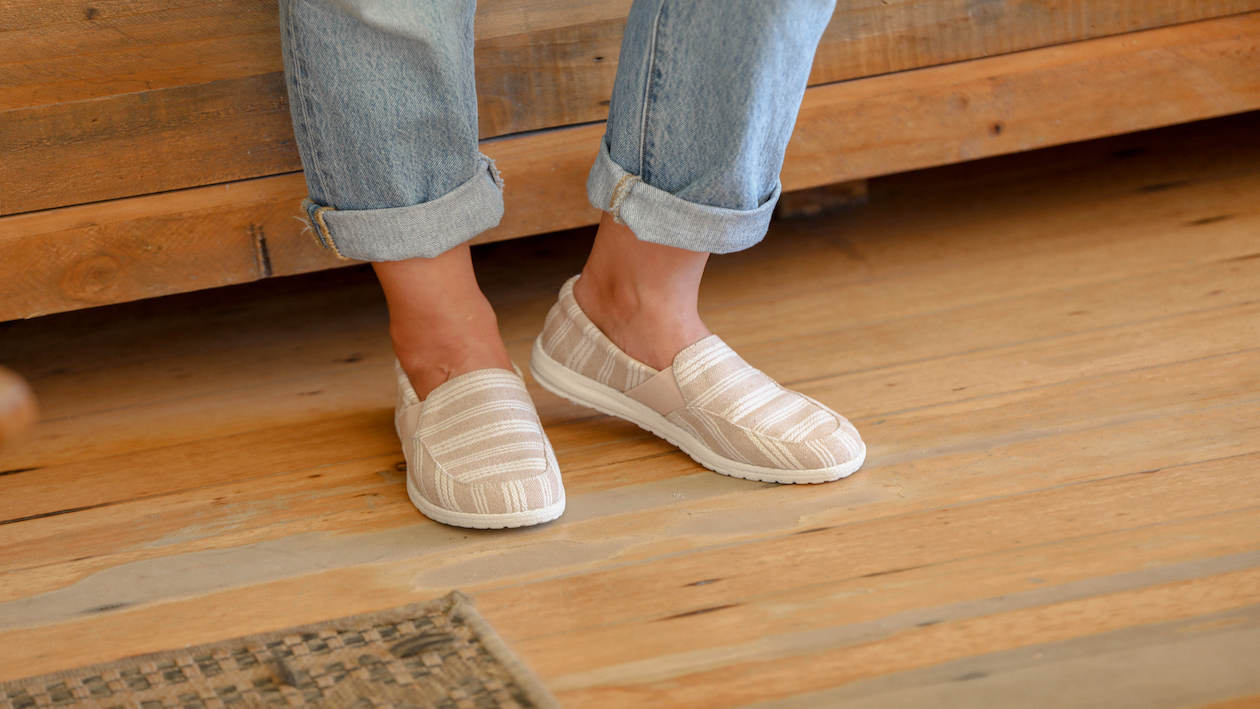 Flojos 2022 Hanging Shoes Preview
Retail Buyers Guide: Hanging Shoes 2022 Retail Buyer's Guide
Brand: Flojos
Interviewee: NA
What are the key trends in hanging shoes for 2022?
Lightweight & Comfort are at the top of the list, with colors and prints next in line.
How are you segmenting your hanging shoes and what are your price points?
We are segmenting mostly by various sillouttes and closures.
What new styles and shapes can we expect for 2022?
We have a few new womens styles that are really rocking it right now, one is a super cute versatile elastic lace Slip-on called the Kinsley and the other being a striped twin-gore called the Myra.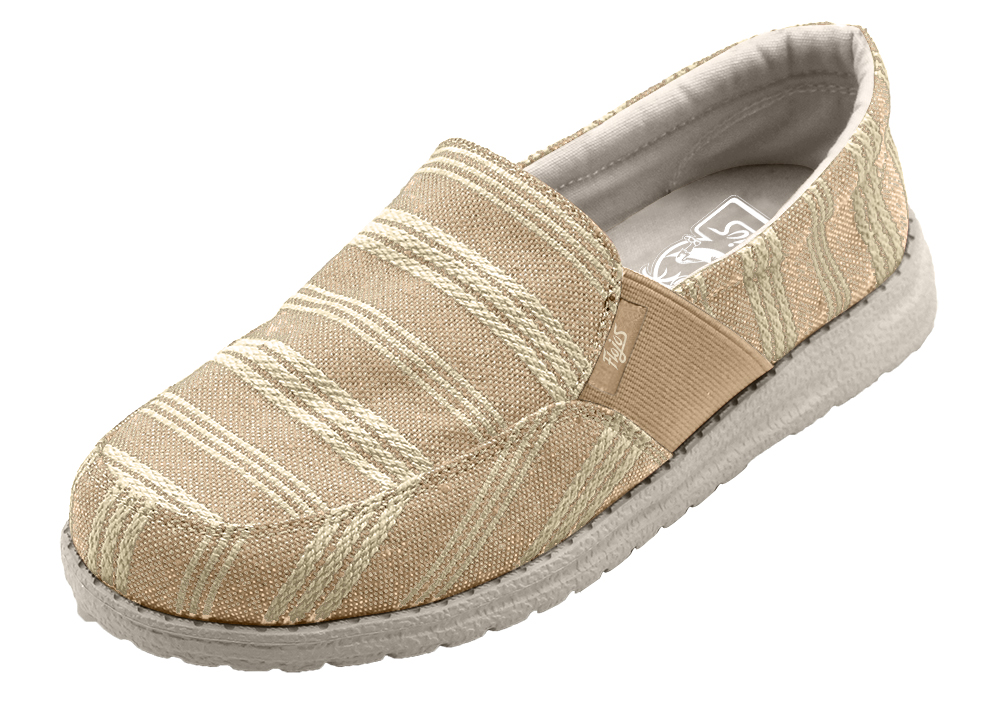 What materials and construction techniques are you currently using? Will you be introducing new ones in 2022?
Lots of elastics and gores getting utilized, to give the easy-on easy-off, while still keeping our shoes secure on the foot!
What colours and prints will you be offering in 2022?
Lots of natural tones, inner lining patterns, and contrast striping.
What are your marketing stories planned for 2022?
2022 is our 50th anniversary, so this is an underlying theme and ensuring that we tie everything back to the core of the brand "Junst hangin' out..since 1972…"
Have you implemented any sustainable practices in your production and shipping processes?
We have launched a few Vegan products within the past year, which are currently soldout, while we are always exploring different sustainable constructions and materials for future seasons.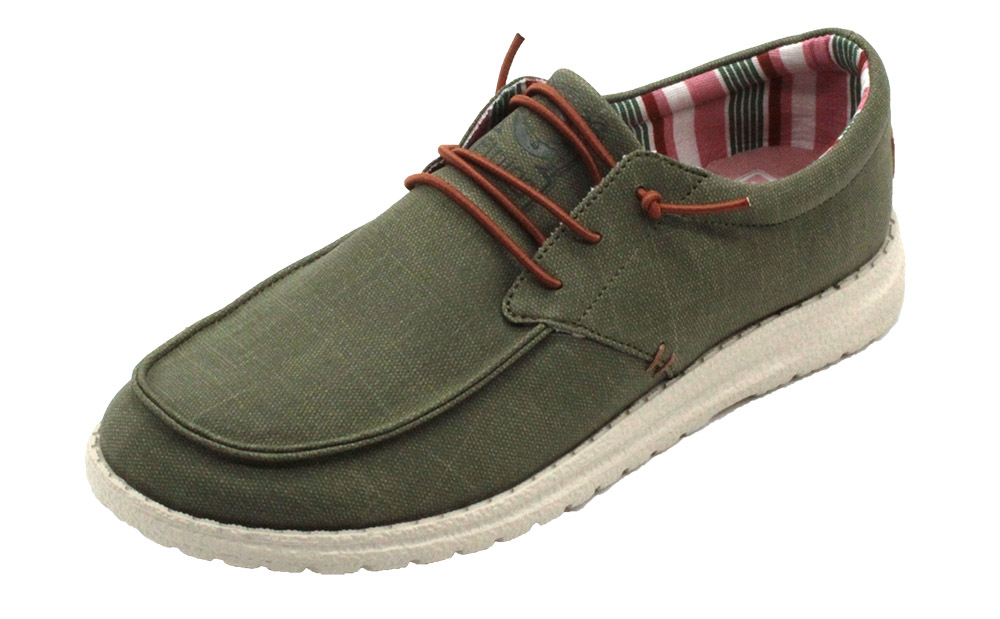 How are you supporting retailers to sell this category?
#1 is ensuring our brand imagery with the tequila sunrise background is constinstent and easily visible and recongizable for consumers.
Have you suffered stock or delivery issues due to supply chain bottlenecks? If so, what solutions have you put in place?
I think at this stage, everyone has, but we have done OK pre-planning and trying to ensure get goods in earlier than ever.