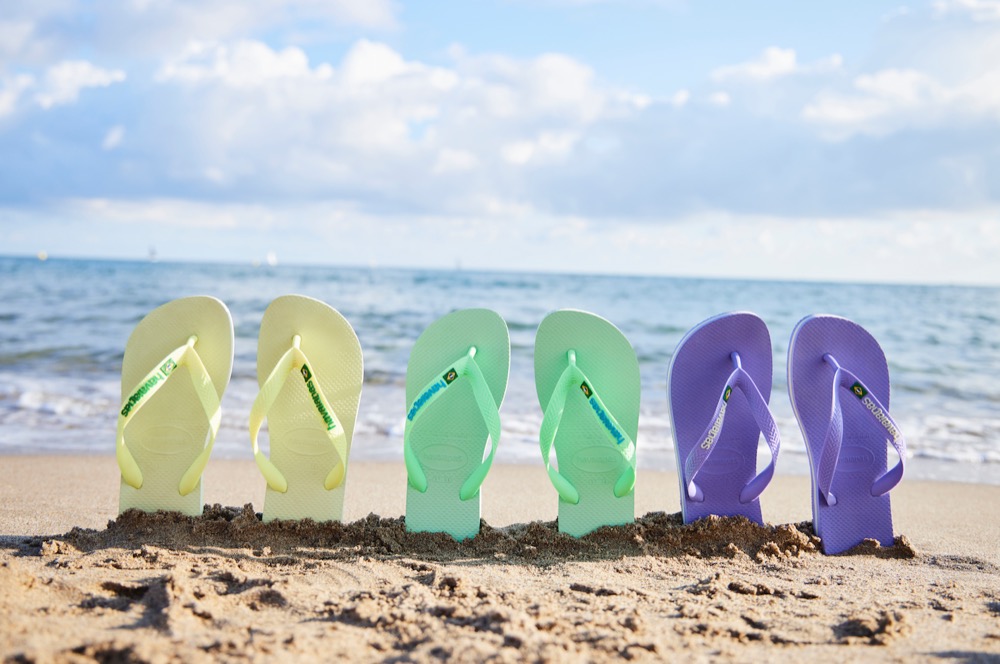 Havaianas 2022 Hanging Shoes Preview
Retail Buyers Guide: Hanging Shoes 2022 Retail Buyer's Guide
Brand: Havaianas
Interviewee: N/A
What are the key trends in hanging shoes for 2022?
For this year we are strongly focusing on expanding our product portfolio, looking to create new usage occasions for the customers, so Sandals and Slides are key products in the current collection.
In terms of colours, Havaianas has always been all about colours and each year we try to reinvent our collections with new colour trends. This year, pastel colours and iridescent colours are key in our line.
How are you segmenting your hanging shoes and what are your price points?
We segment our products according to 2 distribution channels: Classic and Premium. In our Classic channel we deliver mainly our evergreens and lower price point products.
For our Premium channels we aim to offer the more innovative and as the name itself says it Premium products, those that have more specific prints and features.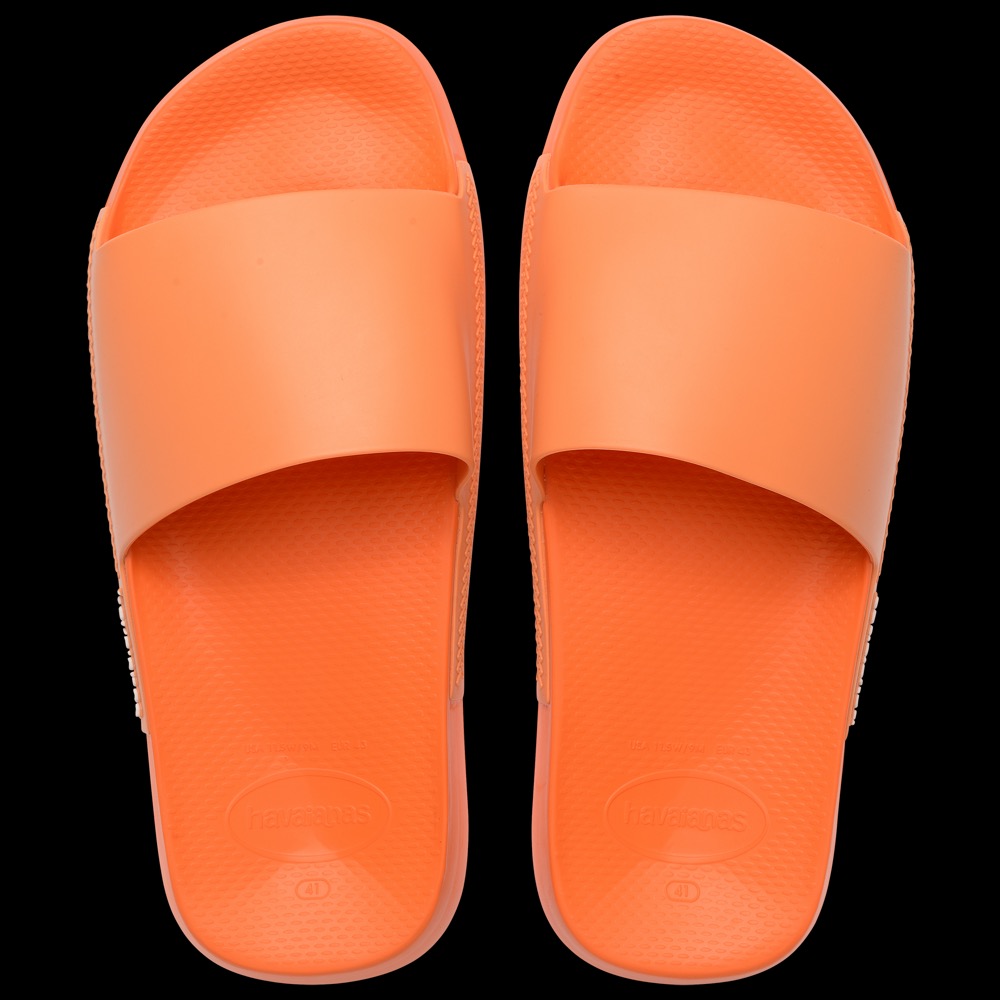 What new styles and shapes can we expect for 2022?
As mentioned before Slides and Sandals are key categories for us this year and beyond. The Slides family has been a part of our collection for over 2 years now but in 2022, we have seriously expanded the family with new models called Slide Classic and Slide Brasil which comes in a wide range of colours. The Havaianas Slides are standing for high quality and best comfort, please try it.
On the Sandals family, we have many novelties. After almost 4 years of big success with our You St. Tropez family, we saw huge potential in reinventing this style. So by keeping the same shape, a slip on type of shape, we created the You Malta and You Malta Mix, which have a mixed fabric single strap in pastel and pop up colours respectively and is versatile and practical.
In our Flip-Flops line we have a new Family called Iridescent which has a new high-tech print in the soles and straps, assembling light sheen and fluid metallic textures. It's a really incredible print to which we are betting high, for us this will be a key commercial seller this season.
What materials and construction techniques are you currently using? Will you be introducing new ones in 2022?
As mentioned above, we are currently working with a new printing technology that allows us to create a fluid metallic texture. We are experimenting with new recycled materials for our Apparel and footwear. We have also been working with production waste from the Top and Tradi straps by reincorporing them into our manufacturing process and we are also working with new rubber mixing techniques.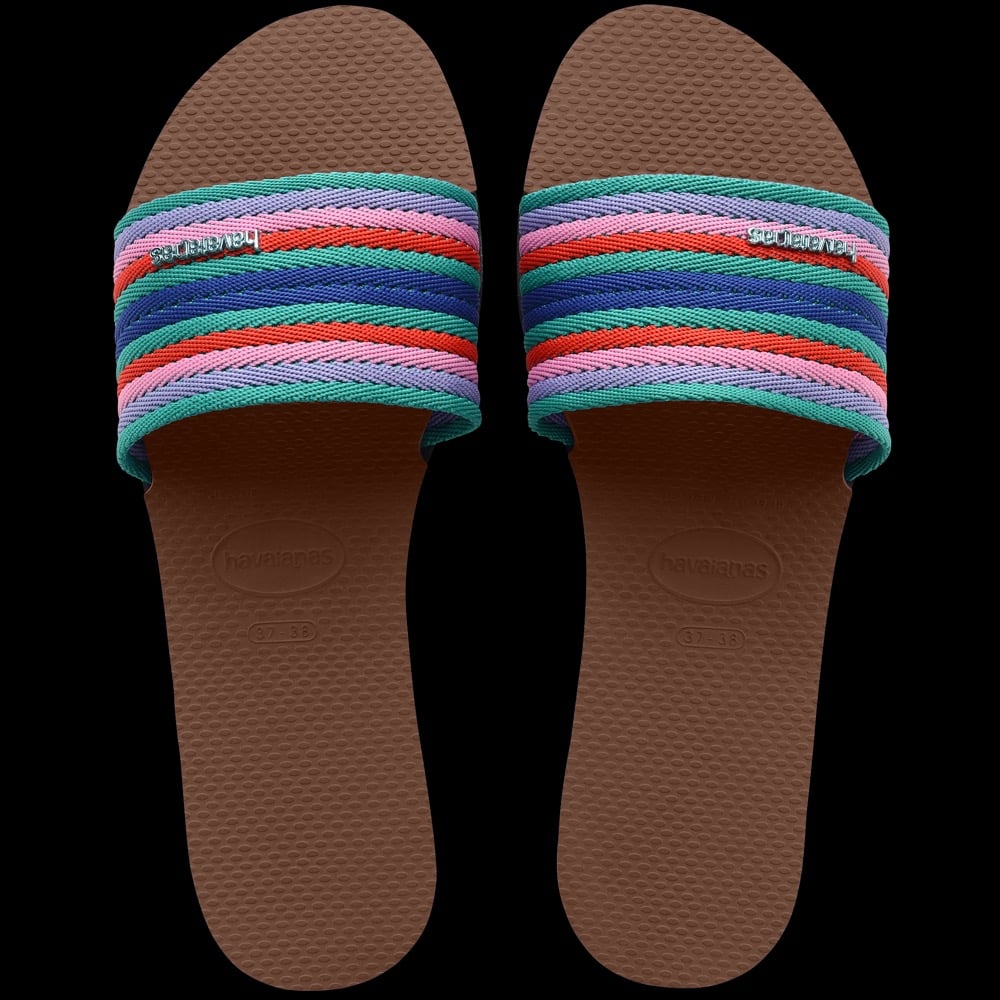 What colours and prints will you be offering in 2022?
Our main colours this season are pastels and metallics. But we also launched a Slim Neutrals collection with nude colours which we know are an alltime fan favorite.
What are your marketing stories planned for 2022?
We have recently worked on a new tagline and manifesto which is "Havaianas, designed for a free life" and the essence of this message relies on the fact that our products are a relaxing breath of fresh air for the body, from your feet to your head, allowing people to be free to be themselves so now, this is kind of our mantra and the direction in which we are aligning all of our communications and campaigns, from the traditional flip flop, to our new Slides and to our Sandals.
Additionally, this year we will also work on our International Free Feet Day which we will celebrate on June 24th we are expecting to make a big outreach with companies and schools all over Europe with people attending in their Havaianas.
Other important stories for us are collaborations and this year is no exception, we cannot say much about the upcoming collabs but for instance, we have already launched our collab with Vibram, were we combined the iconic Vibram soles with our traditional Top and Luna straps creating a disruptive collection that street-style lovers won't want to miss.
Have you implemented any sustainable practices in your production and shipping processes ?
Yes, 60% of the energy we use in our factories comes from renewable sources, such as solar, eolic and biomas. Additionally 100% of the production waste from the Top and Tradi straps is reincorporated into our manufacturing process and 36% percent of the soles of our sandals collection is made out of recycled materials.
How are you supporting retailers to sell this category?
We have rolled out our take back program into several participating strategic wholesale partners for this season, supporting them with compelling in store materials and promotions to facilitate the recycling of Havaianas in more locations and continue to grow this important sustainable action for the brand.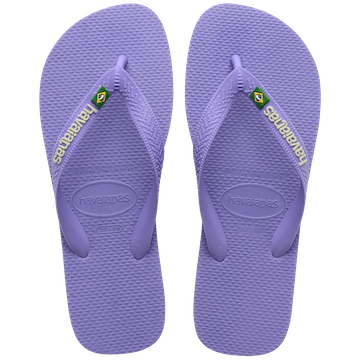 Best Sellers
You Malta Mix
This variation of the Malta model is perfect for those who like a little pop up colour in their style. Is versatile and will fit your let-me-get ready-real-quick everyday needs for its practical water resistant and quick dry fabric.
Slides Classic
The new Slide Classic is all about colour. Simple, clean, modern and of course, comfortable, this style will definitely become a new classic to our Slides collection.
Brasil Logo
Green and yellow do scream Brazil, but we can fit a whole palette in this amazing country. Get the Brazilian flag along with the popup Havaianas logo and the outsole stripes in one of the many available colours. All made with Havaianas signature rubber.