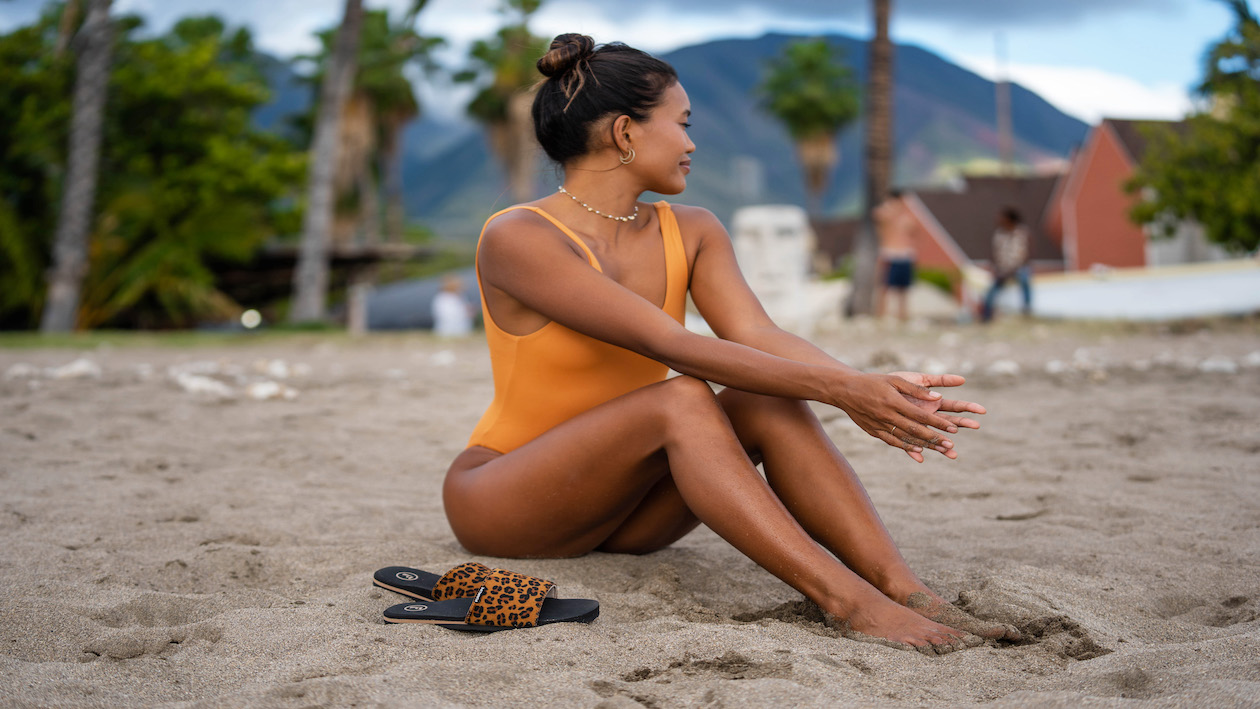 The FoamLife 2022 Hanging Shoes Preview
Retail Buyers Guide: Hanging Shoes 2022 Retail Buyer's Guide
Brand: The FoamLife
Interviewee: Karl Read
What are the key trends in hanging shoes for 2022?
Comfort remains a priority in 2022 in our classic Men's & Women's silhouette and new slider styles. We have always believed sustainability and style can go hand in hand,whether that be easy to wear earthy tones, the use of bold colours and prints, as well as more sophisticated styles that transition effortlessly from beach to bar.
How are you segmenting your hanging shoes and what are your price points?
We had a great reaction to our launch last year, so have carried over most of last year's Men's & Women's styles for continuity.
Regarding newness, we have built upon our successes of 2021 by adding in new colourways to our core styles like Seales, Mully, Lixi & Wahoo. It's important for us to be constantly evolving as a brand and have introduced new shapes, prints and sustainable materials into the 2022 collection.
Our entry price point remains the same at £24.99 and we now exit at £39.99. The range has doubled in size from last year and the reaction on the new collection has been extremely positive.
What new styles and shapes can we expect for 2022?
We have 9 new styles and 22 new colourways for 2022. New styles consist of existing shapes updated with new colours, prints and sustainable materials. Our new shape for this season is our take on a slider, there are two options in the Men's collection and three for Women's.
What materials and construction techniques are you currently using?
Will you be introducing new ones in 2022? All of our range is Vegan friendly and PVC free. We have increased the use of our Hemp & Organic Cotton canvas options in our Men's & Women's ranges and now 30% off our range uses a soft webbing toe post made from recycled plastic bottles. For our new 2022 collection, we have introduced cork and a Sugarcane EVA foam that's used on the footbed and outsole. We still offer our recycled EVA foam and our brushed TPE foam that oozes comfort.
What colours and prints will you be offering in 2022?
Our Men's collection is made up of all the core colours you would expect in a range, Black, Olive, Grey and Tan. Spearmint is used as a solid base colour and as a highlight pop colour in retro stripe prints, alongside a washed out Watermelon Red. Using Black, White and Tan in combination on our new sugarcane style Traa-SC brings a clean aesthetic and sneaker vibe to the collection.
Our Women's collection core colours are Black, Grey, Sand and shades of Brown. We introduce brighter pop colours like Spearmint, Hot Coral pink for a high summer vibe.  Our new color Pink Apricot brings a fresh look that is used as a solid colour, in a tropical palm print as well as Vegan leather straps on flip flops and slider styles. Animal prints are used in a monochrome colour pallete as well as bright colour pop options, perfect for those who want to explore their wild side.
What are your marketing stories planned for 2022?
We will be pushing our new Sugarcane derived foam through Ad campaigns and in-store Point of Sale. We also want to do a lot more around FoamLife's slogan, "Live Less Ordinary" it transcends to all parts of the brand, less about the daily grind and more about discovering your own path.
We want our customer to feel like they are part of something, whether that's charging 40ft waves at Nazare, touring Europe in a van for the summer, or heading down to the beach after work with a few mates for a BBQ and a few beers. It's not only about us selling the product it's about us selling the lifestyle to like-minded people and the feeling that beach culture brings to you personally.
Have you implemented any sustainable practices in your production and shipping processes?
When we started the brand, we knew we wanted a focus on sustainability. We don't claim to be perfect but where possible we use sustainable materials in our products. As the range and volume grows we can increase our sustainability in the range, whilst still having a product offering at a commercial price point.
The easiest thing to start with was our packaging. We will continue this year to be plastic free in our packaging from our factory to the end consumer. Taking small steps in just eradicating single use plastics in our supply chain was a no brainer for us. All packing tape is made from paper rather than plastic, we use recycled card for hangers and swingtags which are attached with recycled paper string. Our product is individually packed in bags from the factory made from cornstarch, as is our mailer bags for online orders. Rather than using silica gel sachets, we use a non-toxic, natural clay, anti-moisture sachet. This has had a great reaction, as the focus leans towards being more eco-conscious for the consumer but also for retailers.
How are you supporting retailers to sell this category?
We will continue to supply a branded stand made from sustainable materials. The feedback on the stands from our retailers has been really positive and a key factor in helping sell through the product and introducing the brand to the market.
Where possible, we will be offering new Point of Sale to showcase our new styles.
Last year we supplied qualifying retailers with a 'Gift with purchase'. We teamed up with Wideye, a natural skin & bodycare brand to supply a tin of natural foot balm with each purchase. We will be offering another 'Gift with purchase' again this year.
Lastly, we are very proud that we haven't discounted any of our products last year which has been great for our B2B customers.
Have you suffered stock or delivery issues due to supply chain bottlenecks? If so, what solutions have you put in place?
With 2021 being our first year of trading we wanted to be able to review sell-through data from our own E-Commerce and B2B customers, so we delayed the design and sampling of the 2022 range until we had a good read from these two channels.
This enabled us to place a pretty confident forecasted order a month earlier than we did the previous year. We have also ordered some extra stock to account for in-season top ups and expected demand from new customer orders. We have seen the ETA's on our deliveries slip slightly but over 90% of our stock will be delivered in March with the small amount of remaining high summer styles being delivered at the beginning of April in time for the Easter holidays.
Best Sellers
Sustainability doesn't have to cost the earth with the MULLY-CORK. New to the 2022 collection, this style features a sugarcane EVA foam outsole and footbed with a thin top layer made from natural cork, a super comfy padded strap made from hemp & organic cotton and a toe post made from recycled plastic bottles.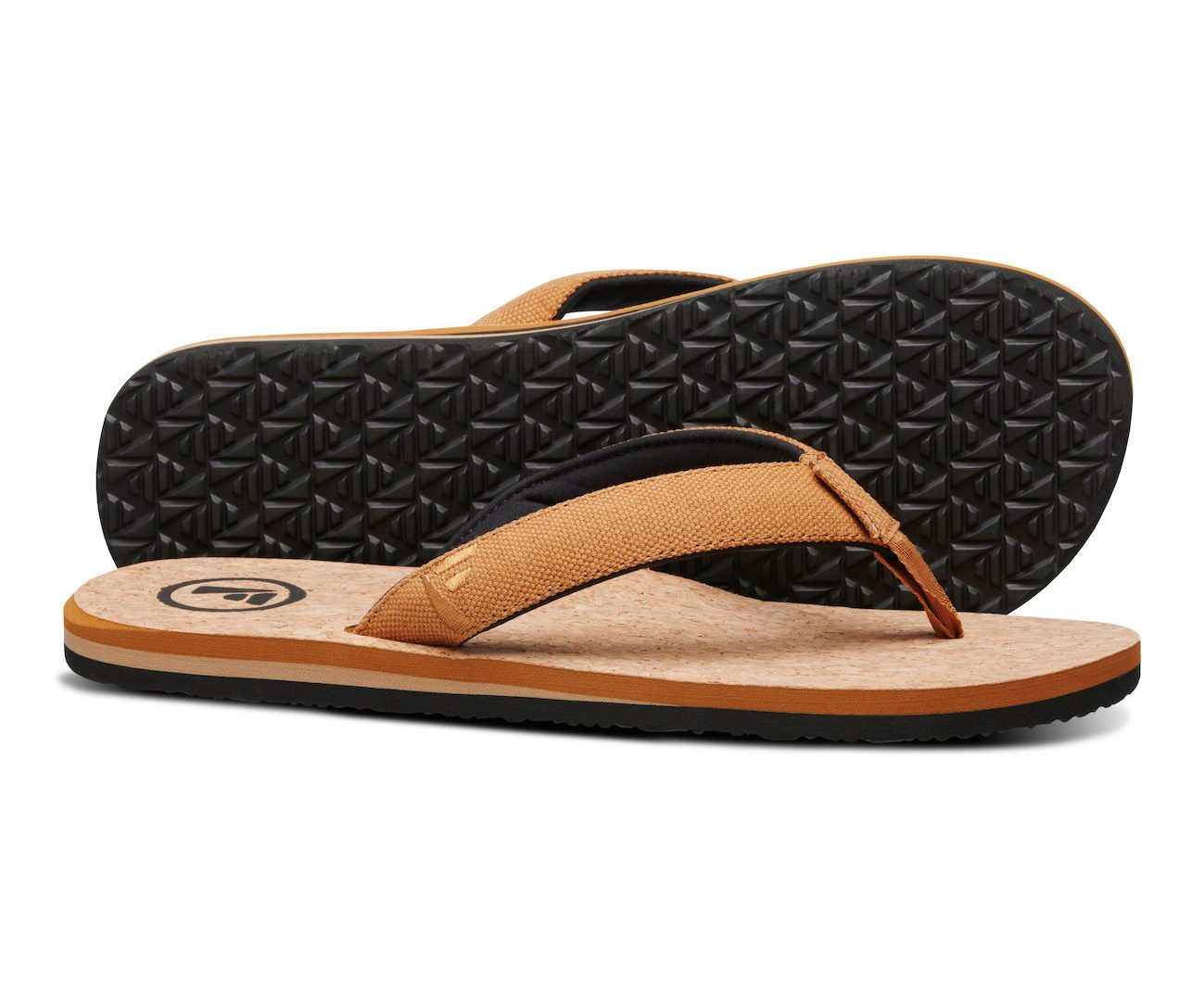 The new RULLEN-SC stands out with it's retro stripe print. Available in two colourways, it's the summer essential made from our 'Soft to Step' sugarcane EVA foam, padded upper strap with debossed logo and toe post made from recycled plastic bottles.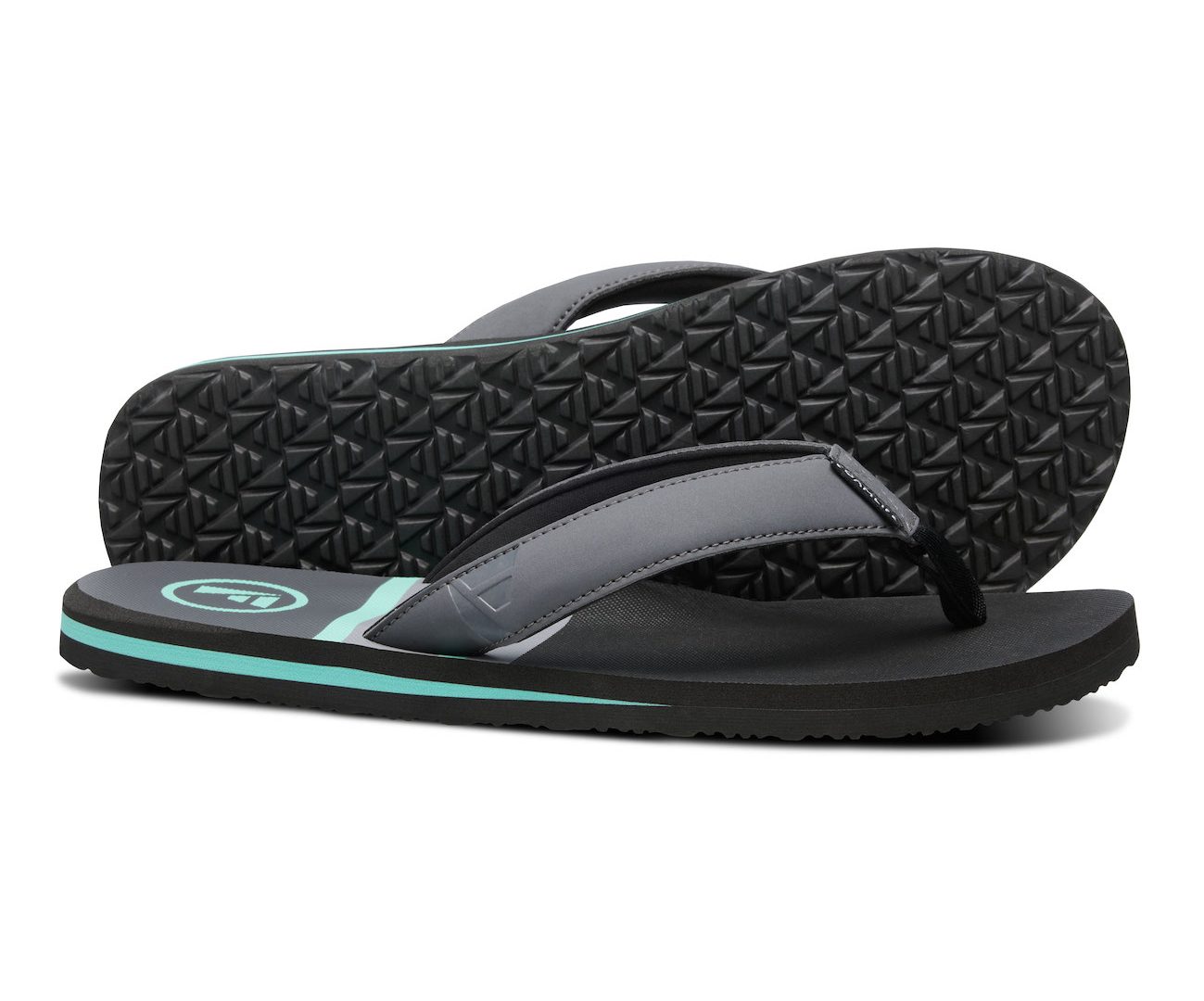 The ZIKAT-SC is made from our 'Soft to Step' sugarcane EVA foam and features our super soft toe post made from recycled plastic bottles. This style is the perfect way to make a statement with bold colour and print this summer. Available in a spearmint leopard print, a black & white zebra print or a pink apricot palm print, it's great to pair up with swimwear and all you need to transition from the beach to bar.