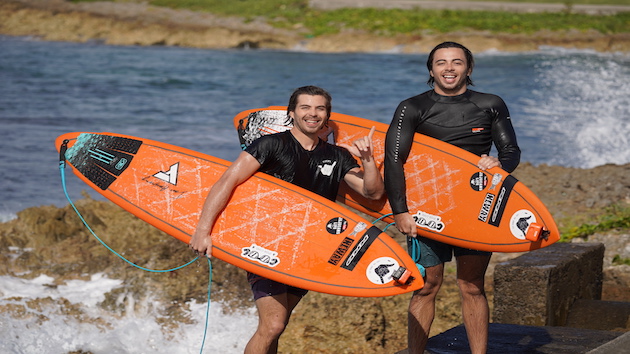 Cool Shoes 2022 Hanging Shoes Preview
Retail Buyers Guide: Hanging Shoes 2022 Retail Buyer's Guide
Brand: Cool Shoe Corp.
Interviewee: Jeremy Lagrost, Product Designer
What are the key trends in hanging shoes for 2022?
SS22 COOL SHOE CORP. line features 3 stories.
COOLIFORNIA explores the californian beach roots of the brand in the 80's.
ETHNICOOL brings patterns and colors inspired by the different surf trips of our team around the world.
TROPICOOL shows elements of the fauna and flora of the seasides of dream tropical locations.
How are you segmenting your hanging shoes and what are your price points? We have 3 categories, BEACH which are all our basics colorfull and fun sandals, ESSENTIAL which are our more comfort and technical sandals and finally SUPREME which are all our leather sandals
What new styles and shapes can we expect for 2022?
SS22 COOL SHOE CORP. will feature many new footbeds and ergonomicssandals both in men and women. We believe consumers are now ready to upgrade their sandals to new levels of comfort. We have also develop  more style with side straps that cover the sole and gives a new vision to the sandal.
What colours and prints will you be offering in 2022?
Sandals are dominated by dark/classic colors but we are also introducing more vibrant variations on all genders and print refering to our 3 stories
What are your marketing stories planned for 2022?
This year is our 40th anniversary, so we are going to celebrate it during all summer!
Have you implemented any sustainable practices in your production and shipping processes ?
Sustainability is key in development of business today and COOL SHOE CORP. is comitted to do its best. For a number of years, we have been reducing our usage of plastic and for SS22 have moved all our packaging. To recycled cardboard swing tags, cord to attach them and introduced biodegradable polybags.
How are you supporting retailers to sell this category?
We have various POS, like displays to support all kind of retailers, from small surf shop to bigger retailers.
Have you suffered stock or delivery issues due to supply chain bottlenecks? If so, what solutions have you put in place?
We are suffering from supply chain and freight issues like everybody but have anticipated our development and buying cycle to minimize te effect.
Best Sellers
CLOUD, brown: Synthetic strap on a padded jersey lining.The woven nylon toe post provides more comfort. The sole is the combination of an anatomical EVA sole for better foot support on an EVA mix rubber outsole for duration.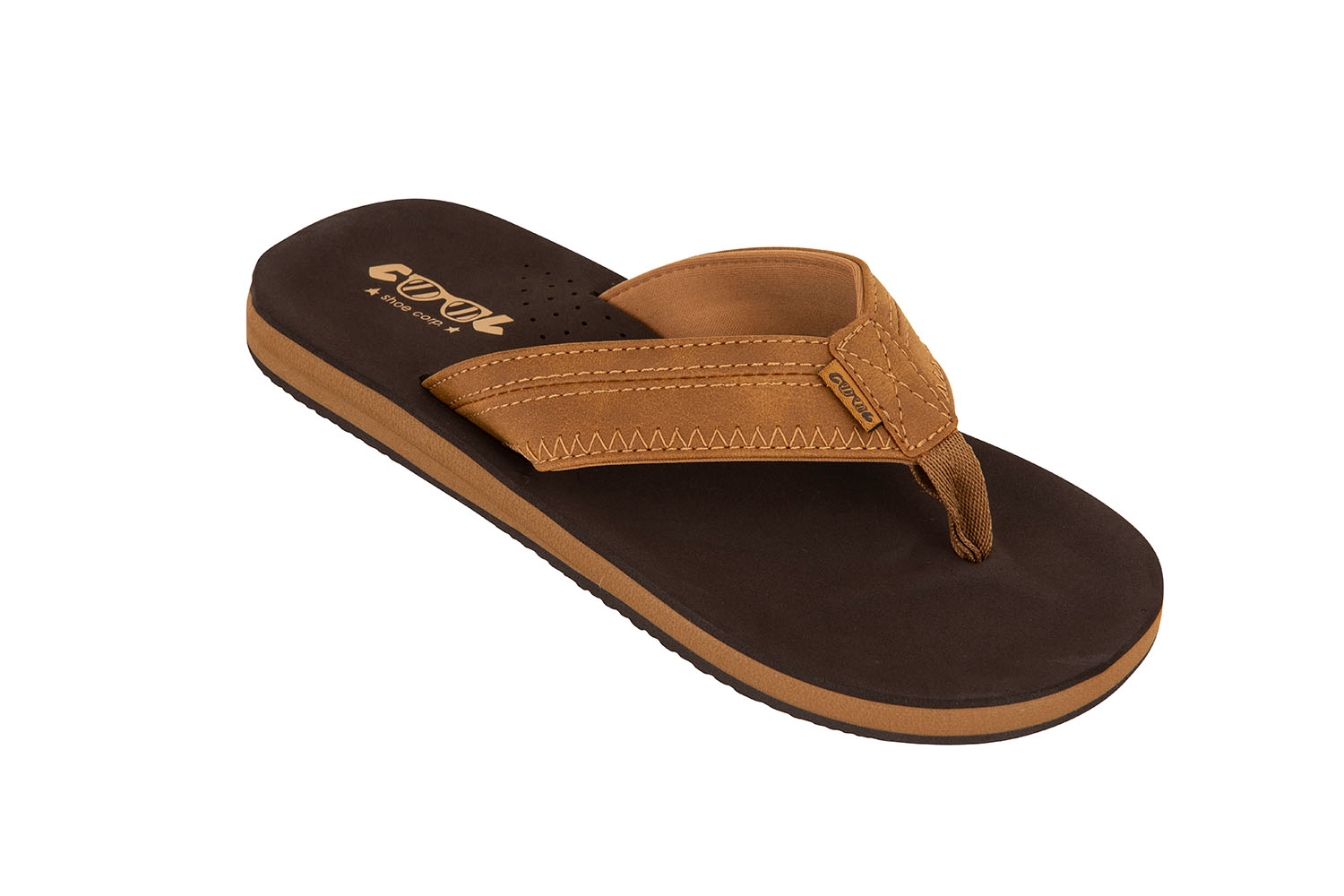 SWAP, Black: the external anchor of the embossed synthetic nubuck leather strap give more place to the foot. It is lined with a padded jersey and woven nylon toe post provides more comfort. The sole is the combination of an anatomical molded polyurethane foam insole glued on an EVA mix rubber outsole.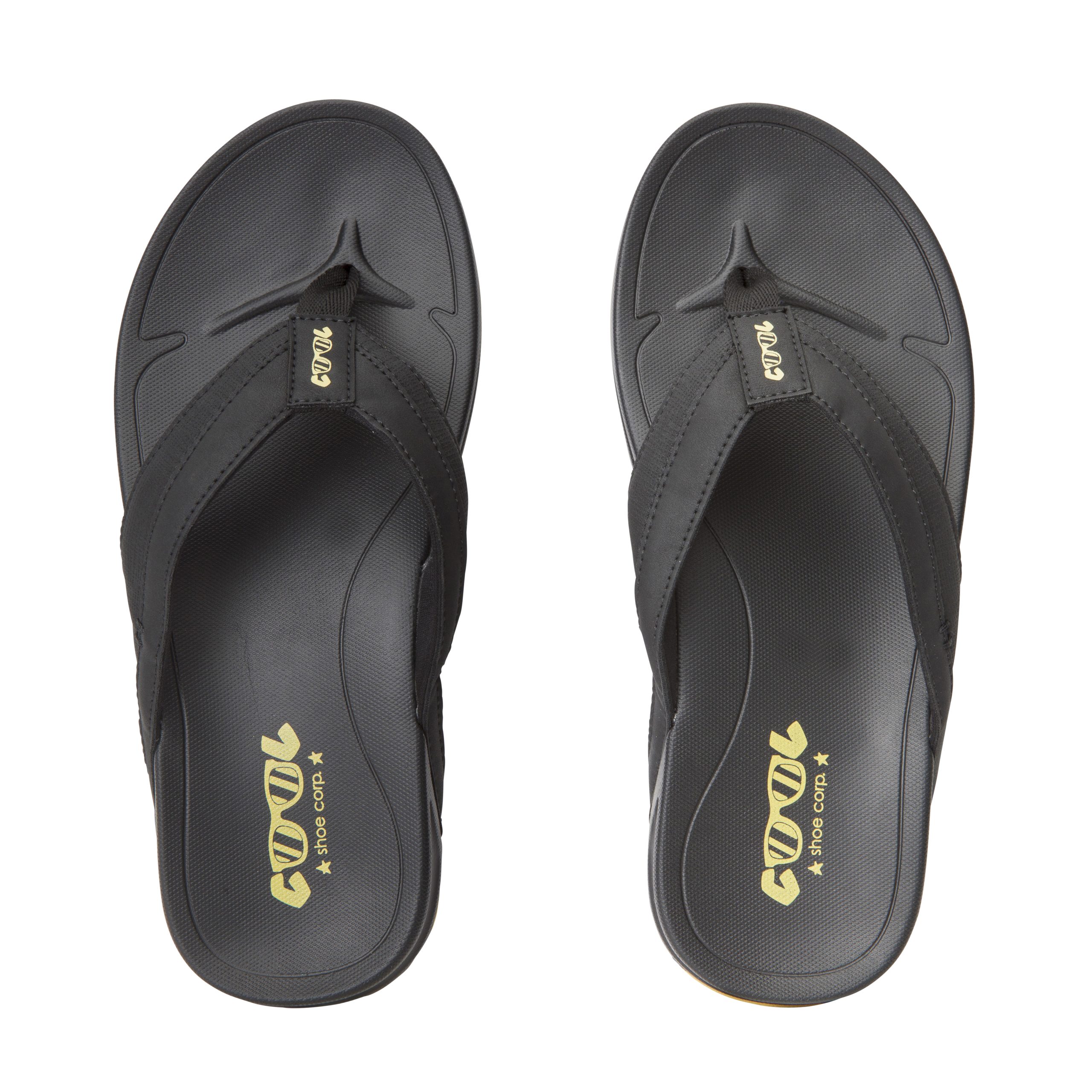 SPACE TRIP, Indie: The colorfull cotton webbing strap on a nylon lining gives style to this women sandals. Finally the multi density sole composed of brushed EVA insole, an arch cushion and an EVA mix rubber outsole provides more comfort to this sandals.