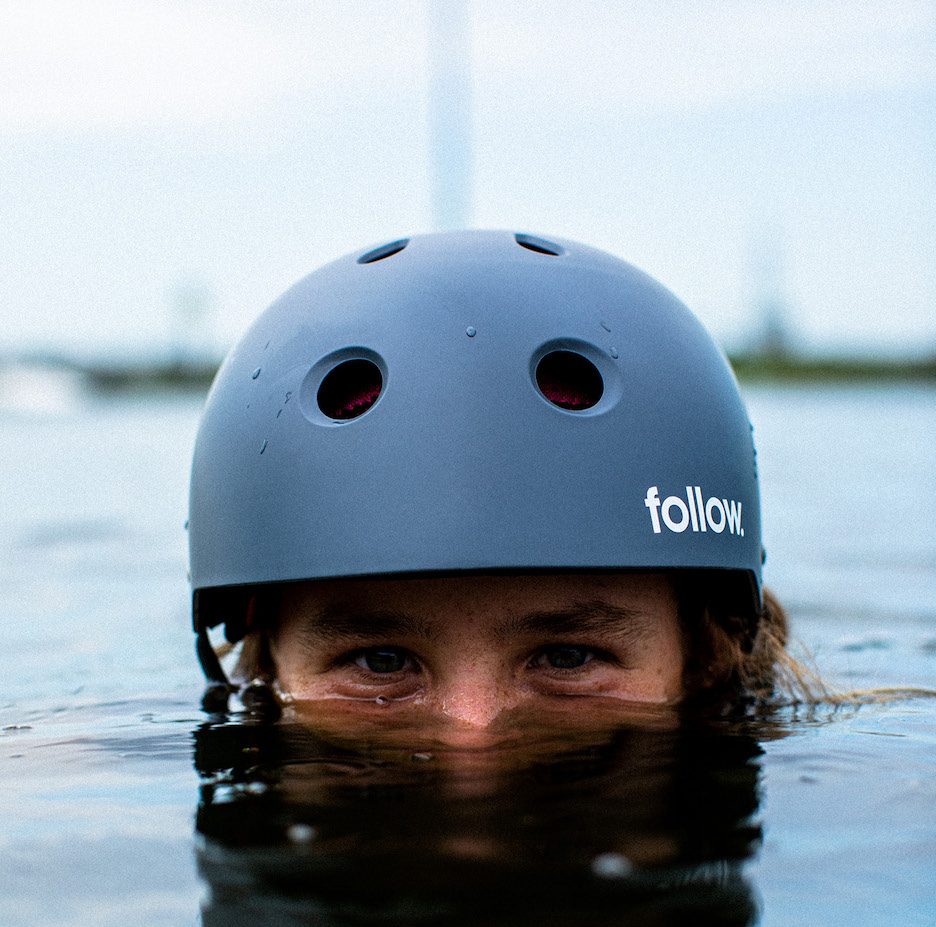 Follow 2023 Water Helmets Preview
Retail Buyers Guide: Water Helmets 2023 Retail Buyer's Guide
Brand: Follow
Interviewee: N/A
What are the main trends in the helmet market for water board sports in SS23?
Wakeboarders continue to dislike head injuries and there are more of them now.
What is the general consumer's attitude towards wearing water helmets?
It's kind of cool not to have a concussion these days so everyone is way more into wearing helmets. It's more normalised across a lot of sports now plus at most cable parks it's compulsory to wear one. You only need to wear a rental helmet for a couple of sessions to realise the benefit and comfort in having your own.
What were your biggest sellers in SS22 and why?
Our Pro Series helmets sell out every season. Riders love the soft EVA padding and TrueFit liner which eliminates internal movement of fabric.
How are you segmenting your SS23 collection and what are the price points?
The Safety First Series has been killing it as our price point model for a few years now and it's back for Season 12. It's a clean, simple design focused on comfort for €74,90. Our Pro Series helmets step up the comfort and fit starting at €89,90
Where do you expect the biggest growth in helmets for SS23?
On people's heads.
What colours / prints are you offering in your SS23 collection? Any standout collaborations?
We work with our team on every product we make. If our riders don't want to wear our products why would anyone else?! In Season 12 we've got the Pro Series available in a thumb print graphic just for Pedro and Alex Aulbach backed the Tobacco graphic.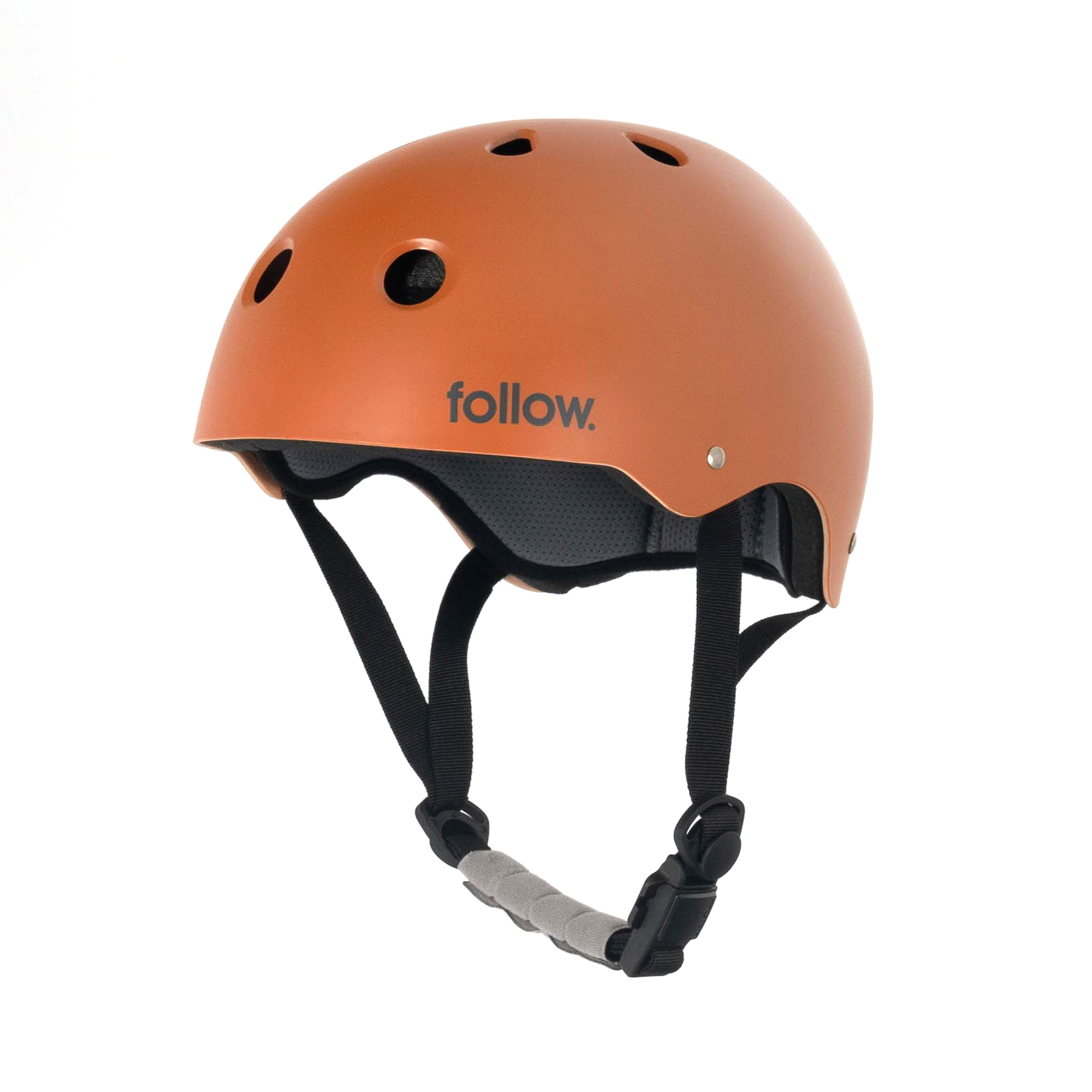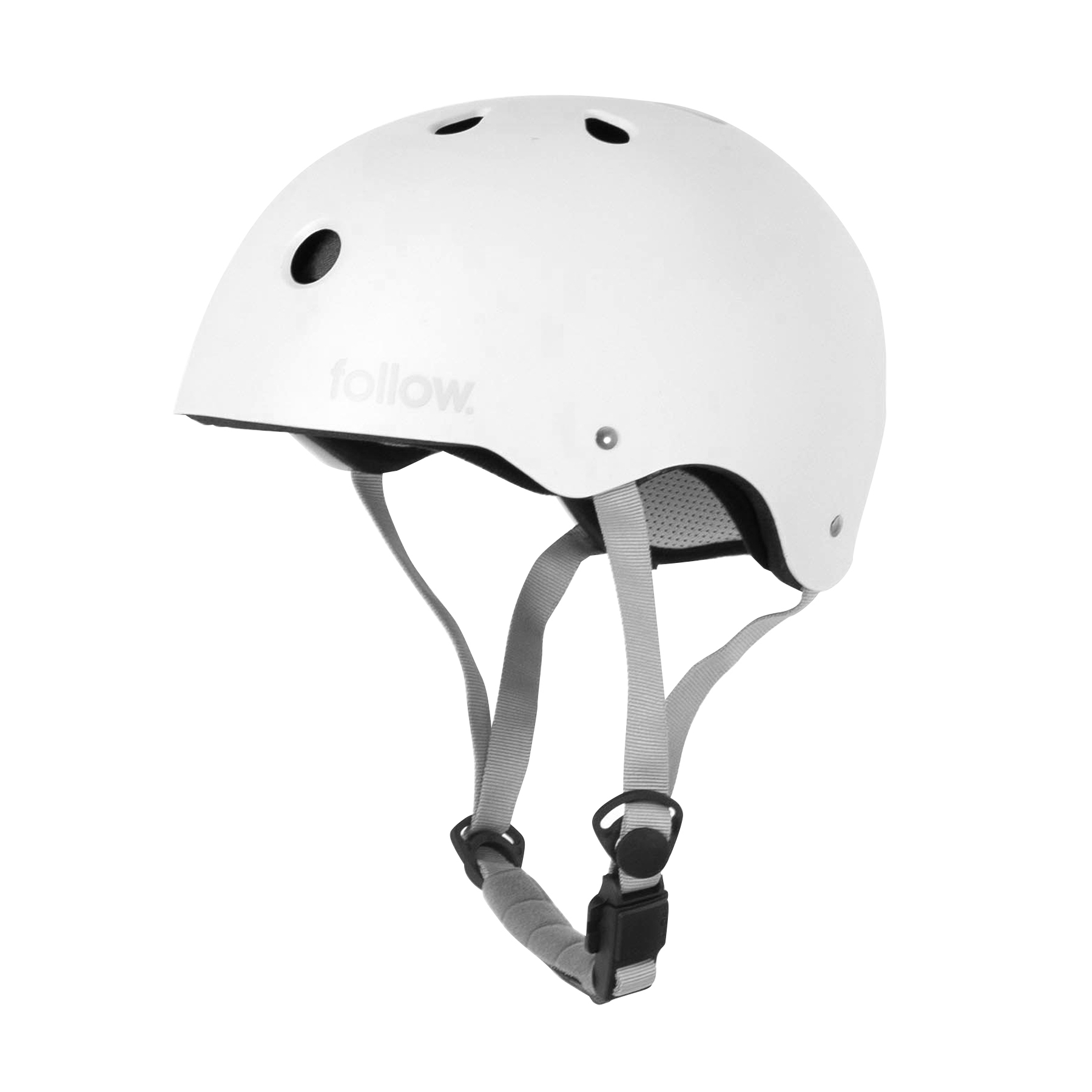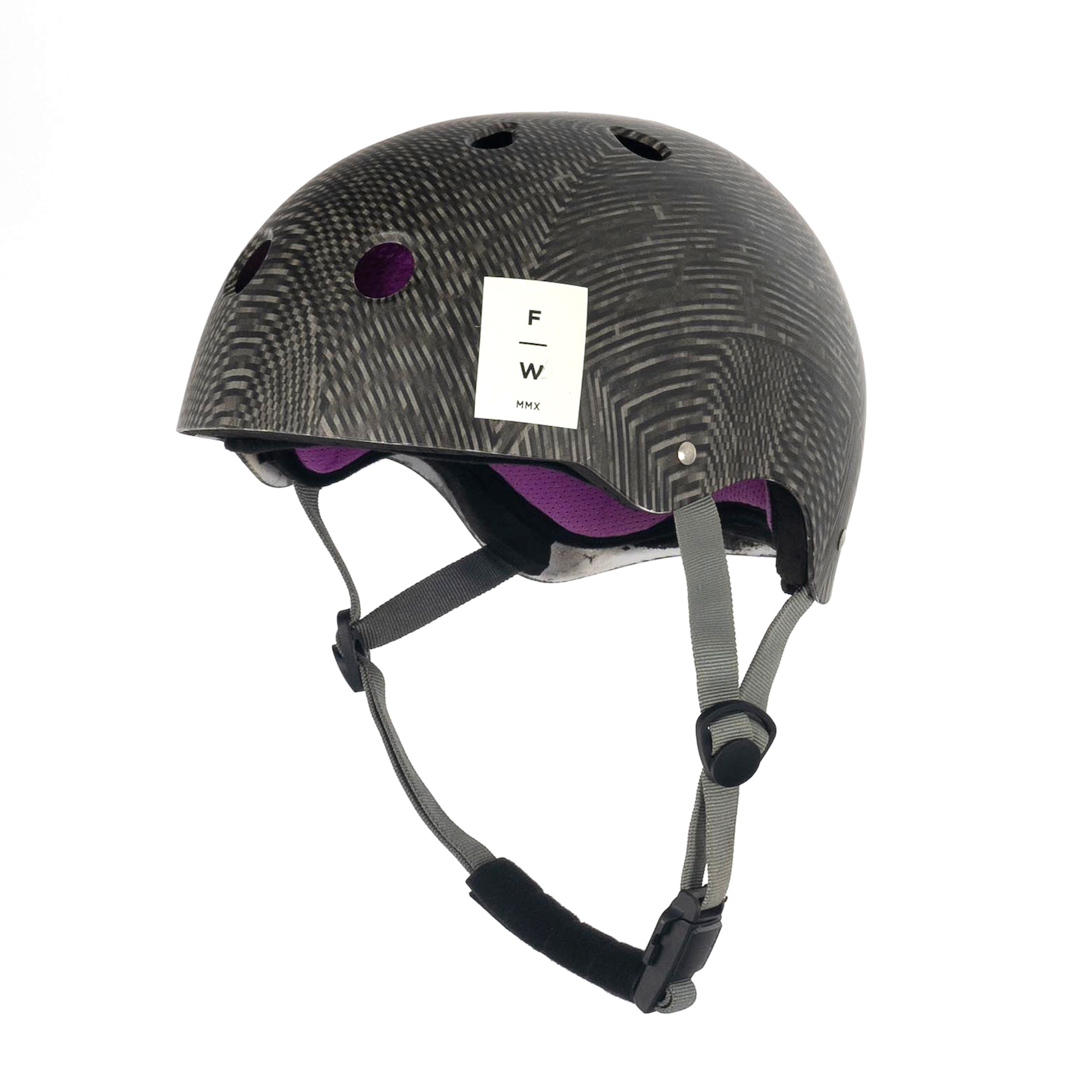 Are you offering any accessories to your helmets?
We used to do ear pads but then we realised they look super kooky and feel horrible to wear. Now we make a wetsuit beanie that you can wear underneath your helmet. That way, you can protect your ears without anyone laughing at you from the dock.
Are your helmets targeted to specific customers / rider types?
From the very beginning, the rider's that are connected with Follow have been the heart and soul of the brand. We used to say; 'By the riders, for the riders.' but that's a bit toothless these days. Plus a company truly run by the riders doesn't make sense. I mean they'd be too busy riding. So instead, we say 'Run by normal people, for the riders.'
How are you supporting retailers to sell your water helmets? (POS material or any other kind of support).
One of the standouts for Follow is the investment we make in digital assets and marketing for our retailers. Even though life vests are our core product category we put the same effort into helmets and every other product in our range. The growth we have seen in ecommerce worldwide makes this even more important. Retailers now need more digital assets than ever before and we make sure it's ready to go before product hits their stores.
Is your production impacted by scarcity of raw materials, supply issues or costs increase? If so, what solutions have you put in place?
We are sick of talking about COVID.