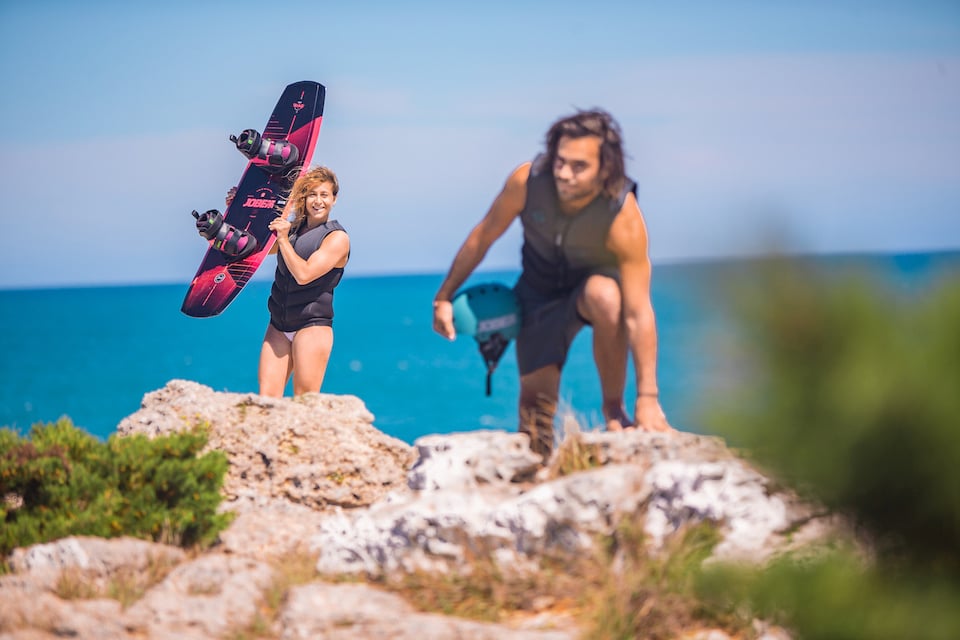 Jobe 2023 Water Helmets Preview
Retail Buyers Guide: Water Helmets 2023 Retail Buyer's Guide
Brand: Jobe
Interviewee: William Doornekamp, Marketing Manager
What are the main trends in the helmet market for water board sports in SS23?
Weight and fit remain the hot topic for helmets when it comes down to more high-end usage. A consumer will try it on and if it doesn't score big on these 2 points, then it's hard to win them over.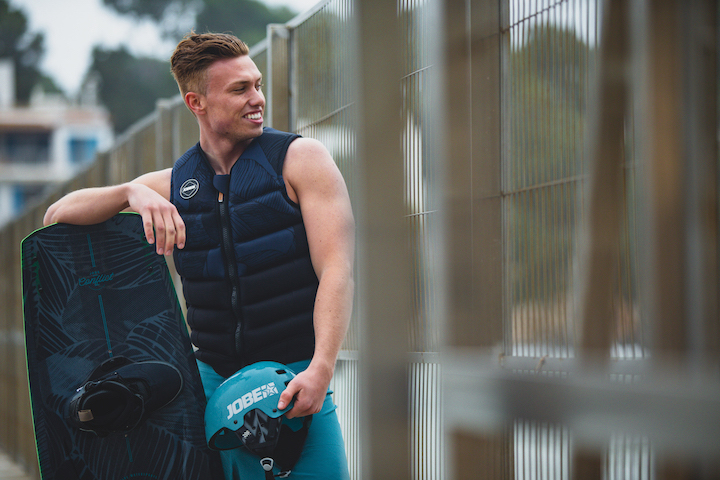 Another one is the rise of rentals, we are seeing a lot of watersports rentals focusing more on helmets as well. At cableparks it's normal but for a majority, you only see people who use obstacles with helmets. We hear and see the day skiers who also need to wear helmets. But this also goes for boat rentals, charter companies who offer watersport options and aquaparks.
What is the general consumer's attitude towards wearing water helmets?
We feel it is more accepted in this market then for instance in snowsports, where snowboarders tended to push back a bit more. But in general it is being more accepted nowadays.
What were your biggest sellers in SS22 and why?
First is our Base helmet because this helmet combines a lightweight shell with a comfy double foam inner. Making for a lightweight and perfect fit which really forms to your head.
Second is our Rental Helmet, it uses the same foam liner but a harder outer shell. Comfortable yet safe; perfect for every rental location which is what our dealers say as well.
How are you segmenting your SS23 collection and what are the price points?
For 2023 we chose to let our 2022 continue so we haven't made any changes In this case. No new colorways, as everything matches and the same build up in range as our dealers and consumers have spoken their appreciation for this range.
Where do you expect the biggest growth in helmets for SS23?
This is the same as last year for us, rentals is where we see a lot of growth at the moment. From boating charters, aquaparks, cableparks but also kitesurf school and wingsurf locations.
What shapes / construction designs are you offering in your SS23 collection?
Just plain old good quality is what does it here, not much specifics in terms of new shapes or constructions. We did this more in the past but we tweaked and perfected this throughout the years, so no need to switch it up.
What materials are you using in your SS23 collection?
First of a double density foam liner which offers a great fit. Combine this with a molded plastic outer shell which is not lightweight but also strong.
What colours / prints are you offering in your SS23 collection? Any standout collaborations?
Since our range is ongoing, wee did not make any changes in this. However a lot of products did change but we did change things with our Mix & Match philosophy in mind. So every 2023 product you buy can still match with our helmets.
Are you offering any accessories to your helmets?
No, at this point we aren't offering this and we're not really looking into this option for now.
Are your helmets targeted to specific customers / rider types?
Our main target audience is boating and jetski related consumers and watersport rental locations. We do se though that our helmets are being used for all kinds of watersports; cableparks, kitesurf schools, wingsurf lessons and jetsurfing, it works for everything!
Are you implementing any sustainable practices in your production or shipping processes?
Although we aren't looking at the build process particular at the moment, we always look at the supply chain to see how we can improve there. So product wise; no, not at the moment but I wouldn't be surprised if this changes fast.
How are you supporting retailers to sell your water helmets?(POS material or any other kind of support).
We offer a lot of POS material for this to help dealers promote their gear but we also look and educating our dealers, as this is key for sale. Which is why, for years now, we offer the Jobe Academy! An online training tool for dealers which they can use for training their staff as well.
Is your production impacted by scarcity of raw materials, supply issues or costs increase? If so, what solutions have you put in place?
I think everyone has gone through some supply chain issues these past times. But by making our range continues, we can stock up more and ensure better stock levels for ourselves and our dealers.
Please talk us through your 2-3 keys models/hero products for SS23.
Rental Helmet – Whether you charter a boat, have a aquapark or a cablepark or have a kite school, everyone needs the rental helmet. A bright color to make sure you can always keep an eye out and a comfy liner which ensures a happy customer.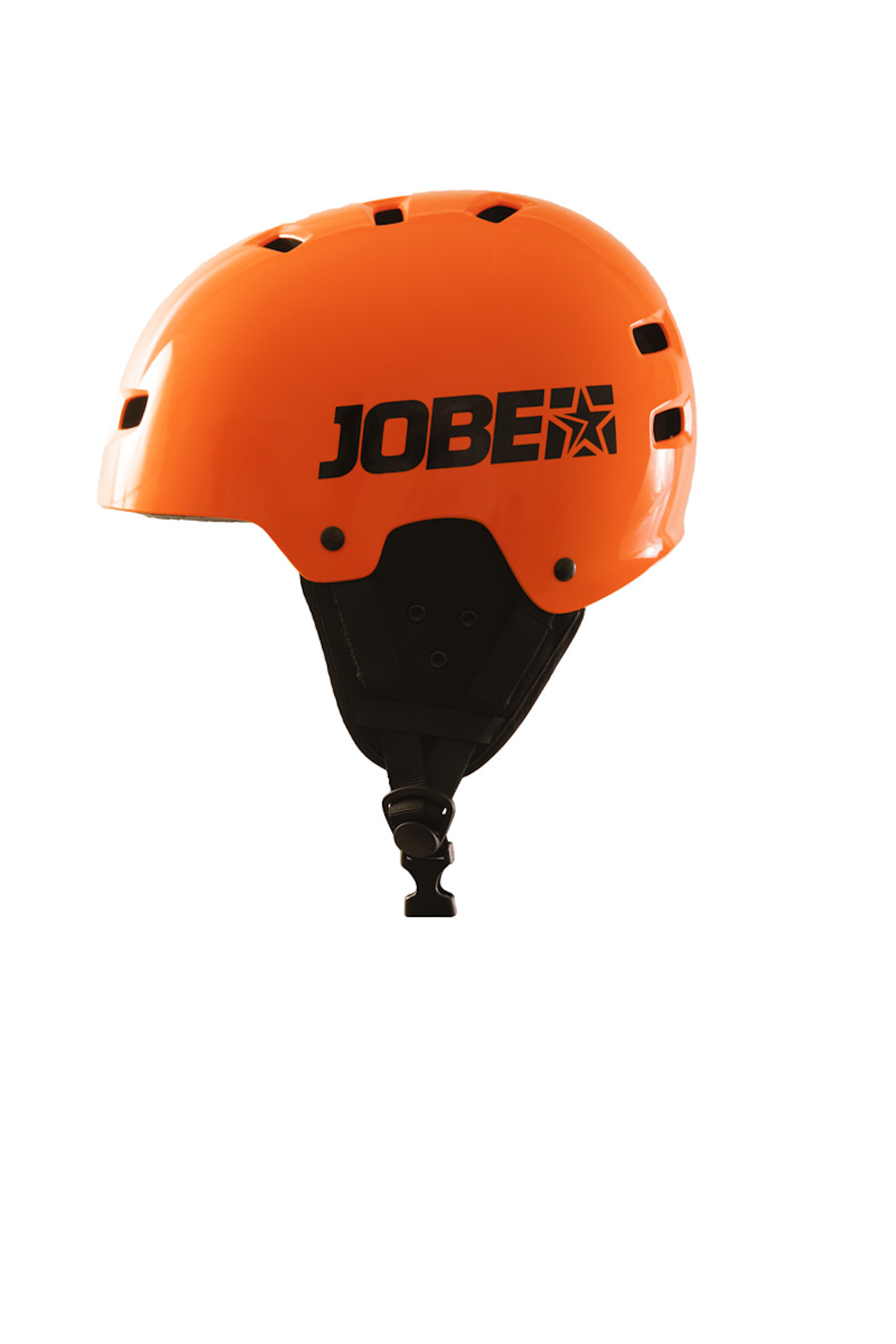 Base Helmet – The fit and weight of this helmet speaks volumes and has proven itself over and over again. Which is why for every consumer, three is a Base helmet waiting!