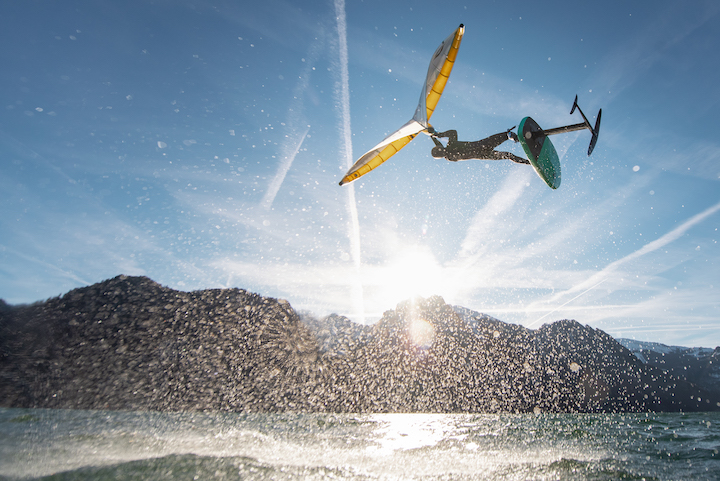 Ion 2023 Water Helmets Preview
Retail Buyers Guide: Water Helmets 2023 Retail Buyer's Guide
Brand: ION
Interviewee: N/A
What are the main trends in the helmet market for water board sports in SS23?
Julian Lange (Product Developer): As wing foiling keeps growing so does the demand for specialized helmets for this sport. We will see new designs and features catering to the needs of wingfoilers.
What is the general consumer's attitude towards wearing water helmets?
David Mariot (Marketing Manager): An increasing share of people realize that health is priority number one. This consciousness is driven by the top athletes in their respective sports. Wearing a helmet is mandatory in Wing Foiling competitions. Same for Kitefoil competitions. We recently witnessed the comeback of helmets in big air kiteboarding.
For example, the current world champion won by wearing a helmet. Helmets are getting lighter and fit better. This makes for a seamless wearing experience on the water
What were your biggest sellers in SS22 and why?
Christian May (Int. Sales Manager): Our mid-price helmet "Hardcap AMP" sold the most. Available in multiple colorways, it offers many top-notch features like detachable earpads at a great value for money.
How are you segmenting your SS23 collection and what are the price points?
Slash Core Helmet: 64,99€
Slash Amp Helmet: 84,99€
Mission Helmet: 119,99€
Where do you expect the biggest growth in helmets for SS23?
David Mariot (Marketing Manager): In Wing Foiling. Kitefoiling will experience notable growth too.
What colors/prints are you offering in your SS23 collection? Any standout collaborations?


Julian Lange (Product Developer): The new Slash helmet is available in two constructions with four colorways each, giving you plenty of options to choose from. 
All our models have been designed to be color-matched with our SS23 wetsuit and harness collection.
Are you offering any accessories to your helmets?
Julian Lange (Product Developer): Removable Ear Pads on the Mission helmet
Are your helmets targeted to specific customers/rider types?
David Mariot (Marketing Manager): No, they are all-inclusive. Thanks to the new fitting system and their lightweight, riders with all head shapes and all abilities can find their right pick in the ION helmet range.
Are you implementing any sustainable practices in your production or shipping processes?
David Mariot (Marketing Manager): All ION helmets are produced CO2 neutrally. This was achieved in cooperation with Climate Partner in a CO2 compensation scheme. Within this project ION support reforestation projects in China and a wind energy project in India. Additionally, the helmets are shipped in recyclable cardboard. The necessary plastic wrap is made from recycled polyester and is recyclable.
How are you supporting retailers to sell your water helmets?(POS material or any other kind of support).
David Mariot (Marketing Manager): We offer specific helmet hooks which can be stuck on every Slatwall. 
Our innovative helmet range is a key communication topic in 2023. Therefore, the ION helmet range will receive major marketing attention. ION will produce an international marketing campaign including digital advertising, team rider activation as well as media placements and reviews.
Is your production impacted by scarcity of raw materials, supply issues or costs increase? If so, what solutions have you put in place?
Christian May (Int. Sales Manager): Raw Material prices are surging whilst production capacities slowly return to normal lead times. Combined with the significantly increased shipping cost, a price increase is inevitable. We're addressing the increased price by increasing the quality of the product even further. The consumer's value for money shall be even better than before.
Please talk us through your 2-3 keys models/hero products for SS23.
Julian Lange (Product Developer): 
We will bring a completely new helmet line-up to the market for SS23.
 Our Slash Helmet features a low-profile ABS shell with Multi-Impact EPP Lining. The 360-degree adjustment system fits your head like a glove and does not absorb any water. Perfect for your everyday freestyle sessions, the wake park or just cruising around with your foil. The Slash Amp also comes with fixed earpads. The Slash is available in two sizes ranging from 51-61cm.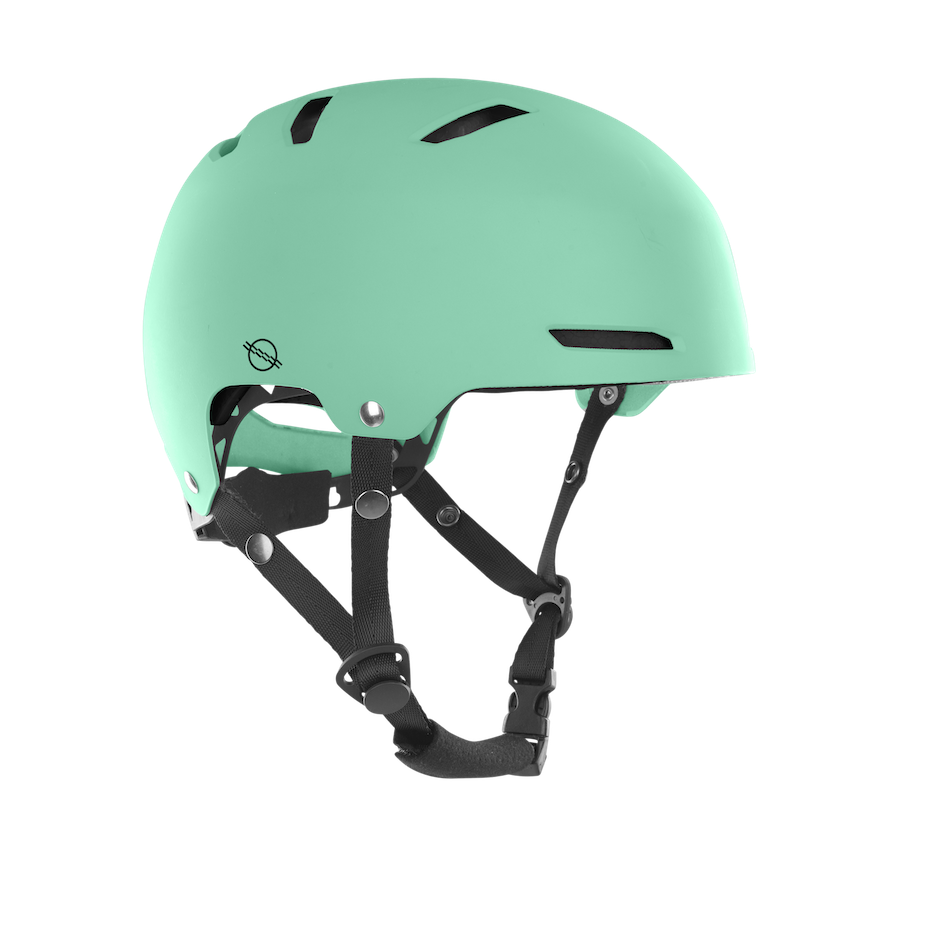 The Mission is our high-end model offering the maximum protection possible.
It has been developed towards the needs of the americas cup sailing teams. If you are into foil racing or just going insanely big this is for you. With its In-Mould Polycarbonate shell and the EPS impact padding, we manage to meet the standard for Water, Bike and Skiing, while keeping the weight down to a minimum. Available in one size only 55-60cm.