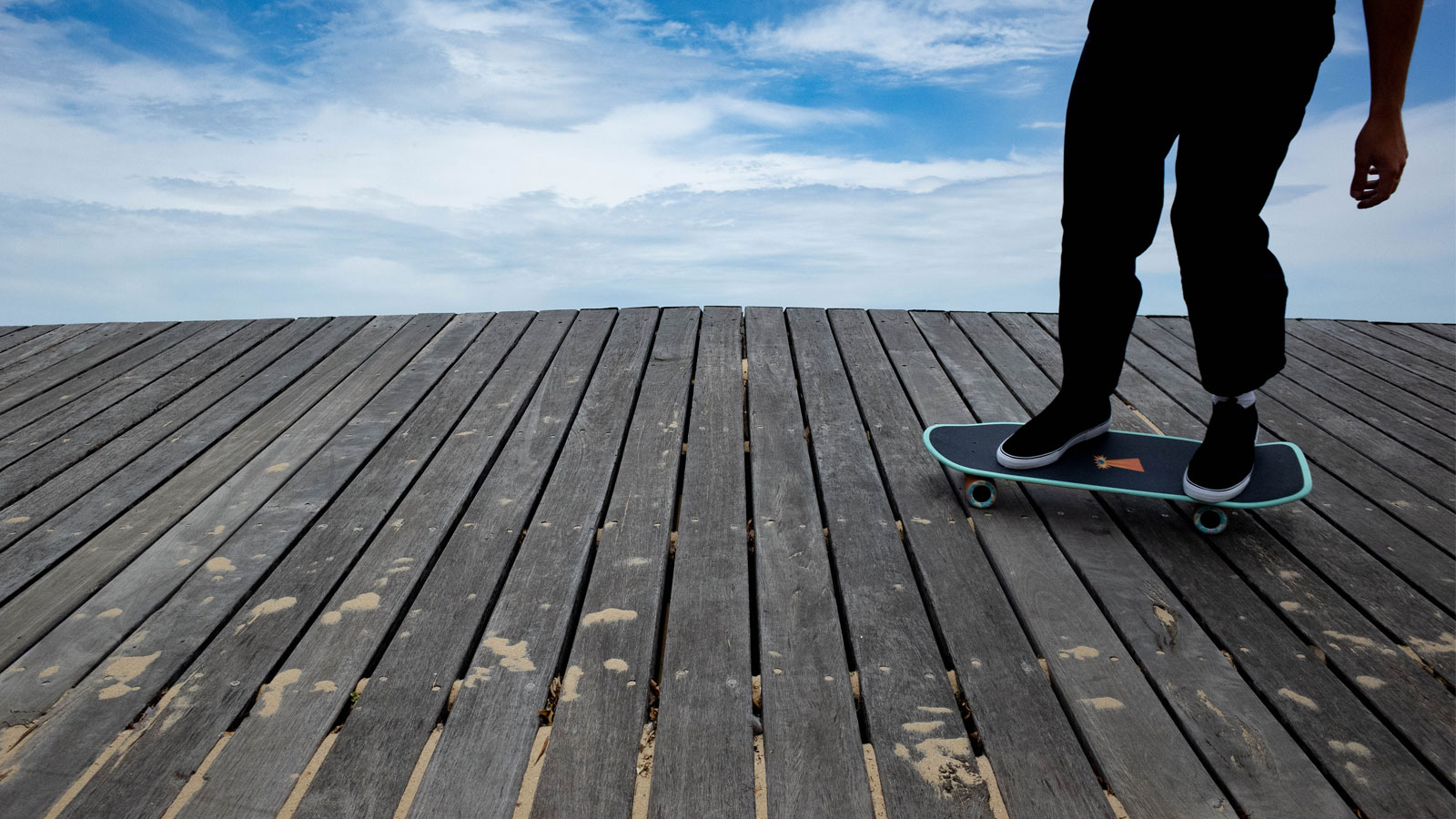 Globe 2020 Cruiser Preview
Retail Buyers Guide: Cruisers 2020
Brand: GLOBE
Interviewee: Dave Gitlin & Philippe Clarisse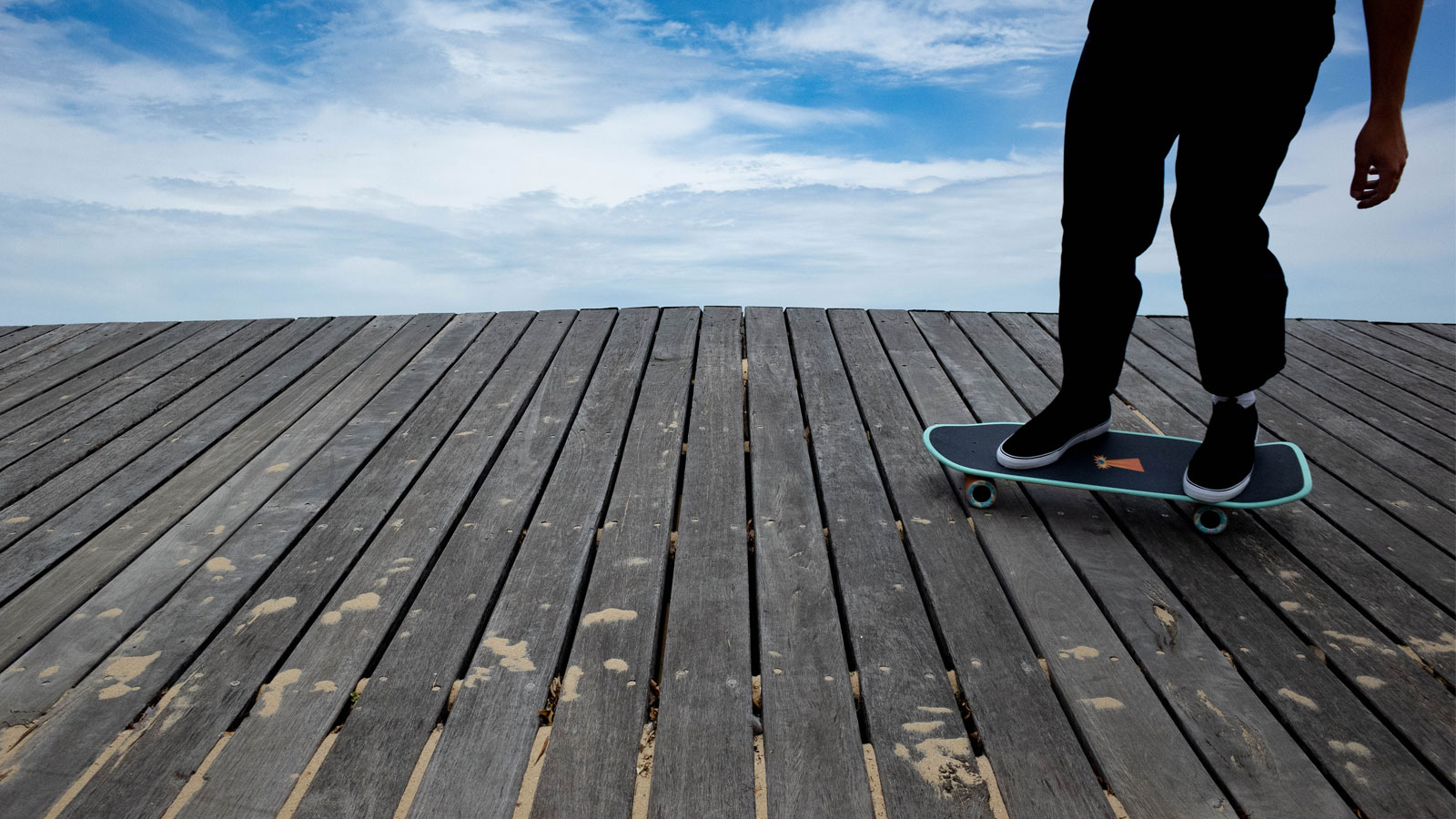 MARKET
How is the situation on the European cruiser market right now?
We are seeing a lot of growth in the longer cruisers category overall.
Retro style cruisers are on trend. We have had a big success with our Cult of Freedom series which are based on old pool boards.
What are the main growth sections for cruisers, like commuting?
There's been a spike recently in people getting out of the car and traveling to work by board, bike, or electrics. In that regard we're seeing classic longboards returning to popularity.
MARKETING
What is your collection theme and which stories are you telling to get customers stoked on cruisers with a true boardsports flavor?
Our over-arching theme for Globe is addressing the global climate crisis we're facing. So much of the work we're doing is behind the scenes as we work with our factory to build more sustainable business practices and reduce our overall waste. At the same time we're focused on product development with environmental impact in mind. For Fall 2020, a lot of those feelings are being addressed graphically. We're also lining up with likeminded artists to
Are you noticing an increase in female riders? Are you targeting this segment specifically?
Absolutely. In the cruiser category we've found much of our range to be gender neutral, therefore don't really require a targeted approach toward female riders. I'm not convinced that adding pink wheels to pink hearts on a board is the way to go about providing for female skate enthusiasts.. so we'll keep on the way we've been going. If anything, we now have the enhanced ability to market toward females and re-post images they've tagged us in through our new @globebrand_skateboards Instagram.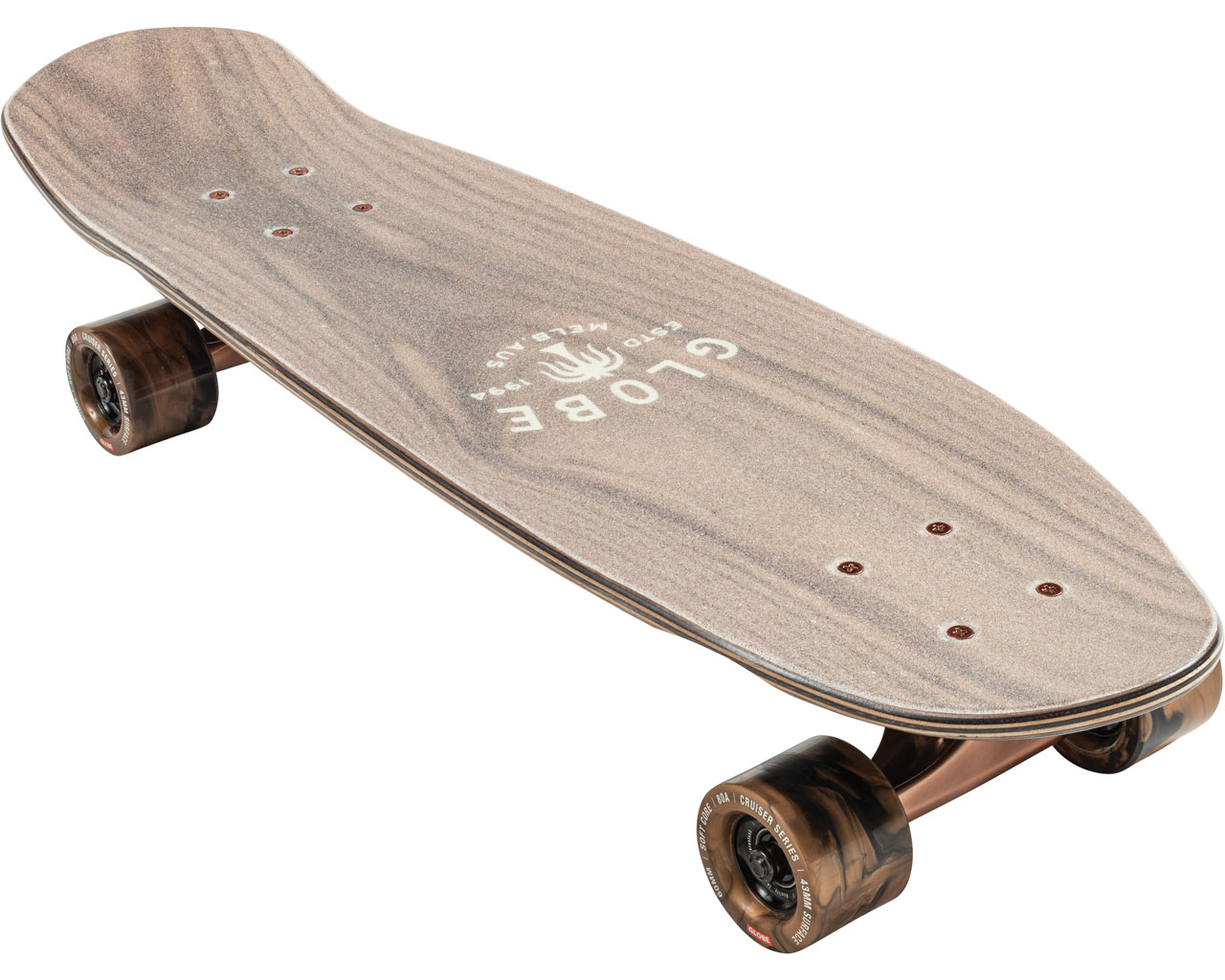 DESIGN
We are seeing a trend towards shorter longboards and cruisers with longboard constructions (drop-cruisers). Is that a trend you are serving?
Drop cruisers aren't really in our DNA. Better left to the longboard brands that are searching for their space in the cruiser game. Instead we're offering a new shorter longboard with a rocker profile and slight "W" concave for a really effortless locked in feel on a classic surf shape. It's called the BELLS after our close to home world class surf break, and it's mounted on standard Tensor alloy trucks with wedged riser pads and rounded lip wheels.. really crossing over the 3 foundations of our brand (concrete, oceans, and mountains). Skate dudes, surfers and downhill guys might want to give this one a go.
What are the most important shapes for 2020?
Classic longboards are making a strong comeback, so we've catered to that with plenty of colorways in all the popular shapes and resurrected updated versions of a few, like our best-selling Arcadia shape. Also our Onshore series of Surf/Skates featuring Revenge trucks have maintained a high level of demand, but they're available in more limited quantities than our other styles.. so snapping them up when we get stock in is probably a good call.
On cruiserboards specifically, we're evolving with the casual cruiser rider as their skills progress. The Outsider and a new shape for this season called the Trooper are cruisers built with concave inspired by our street shapes.
Which technical features are you the most proud of?
That would be our Surf Glass modern fiberglass cruisers. Building that new wood-less construction from the ground-up, modernizing a nostalgic era of surfboard shapers making skateboards out of leftover glass and rollerskate trucks is a really fun and fulfilling accomplishment. We're hoping to speak to the hearts of older crew that are aware of those yesteryears of skate, as well as the minds of those that don't know the history but think it's a slick little board that's a bit unique.
Much like our Fiber-Carve boards, the convex deck gives this one a playful bounce. Paired with all new back-set, extra wide RetroFlex 58mm wheels, you could have some fun carving up a bank. As a bonus, we've also hollowed out the truck axle and kingpin to reduce the overall weight.
Do you offer e-skates?
Globe does not. However we've been involved in a five year long development process of e-board brand, dot. The dot.BOARD features a V-ply + Fiberglass deck very much like you would have seen from GLOBE. They're available in Australia and the US now, debuting in Europe soon.
What are you doing with (eco) materials, colours and graphics?
Always pushing! In eco-friendly materials we're ranging more sustainably sourced bamboo options, as well as our upcycled coconut husk. We're also looking at ways we can less environmental impact across all our processes and raw materials over the longer-term. Graphically, we've got new featured artist series from German illustrator Max Loëffler and Melbourne based Sam Chirnside.
BEST SELLERS
Please name and describe your 3 highlight pieces and items that retailers should definitely order.
Surf Glass – There's nothing else quite like this on the racks
Blazers and Swallow Tails – New looks on our long-running cruiser shapes, including dye washed veneers and featured art by Sam Chirnside.
The Trooper and The Outsider – Cruisers that can go with the flow or be shred upon.