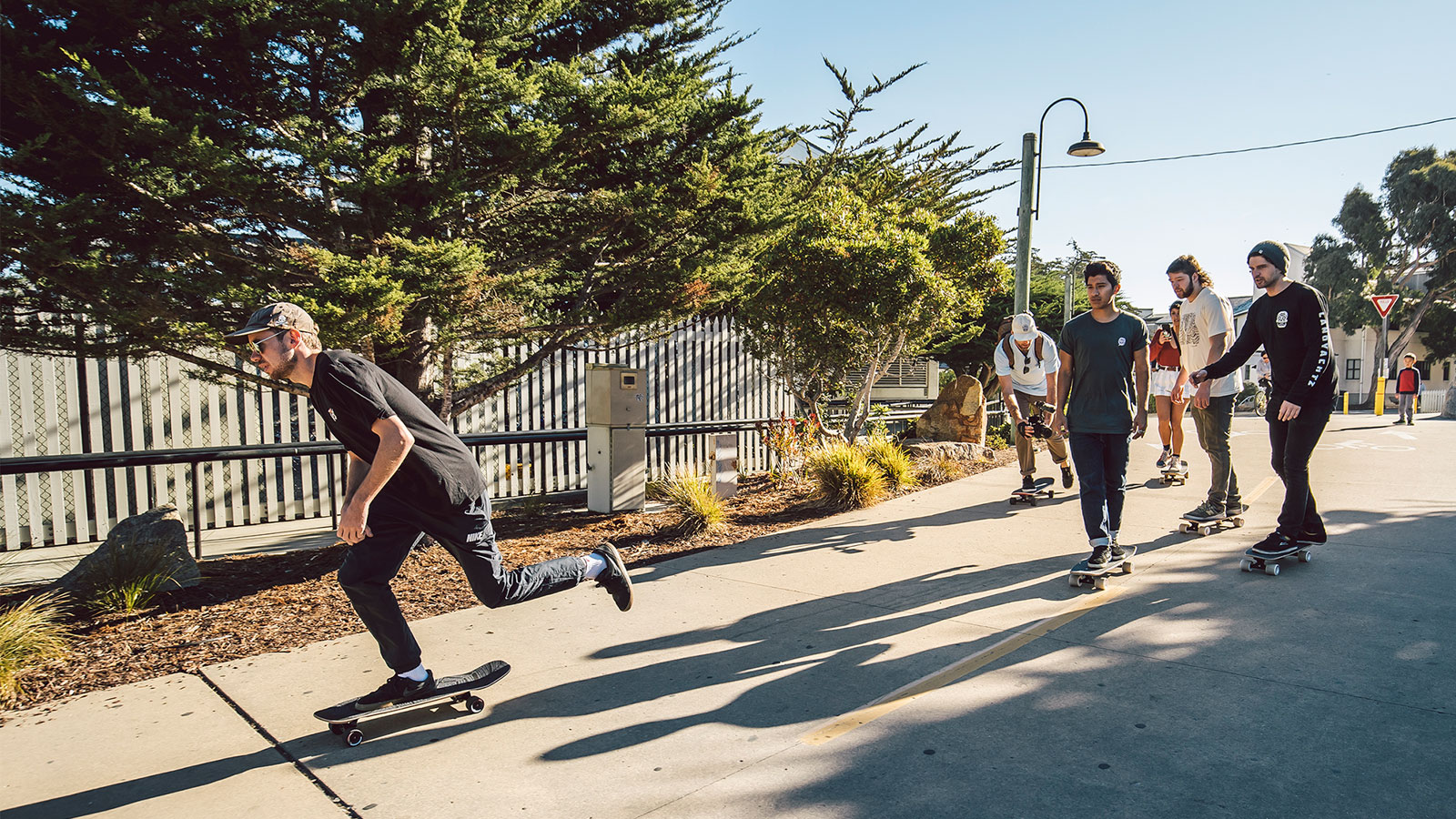 Landyachtz 2020 Cruiser Preview
Retail Buyers Guide: Cruisers 2020
Brand: Landyachtz 
Interviewee: Dave Price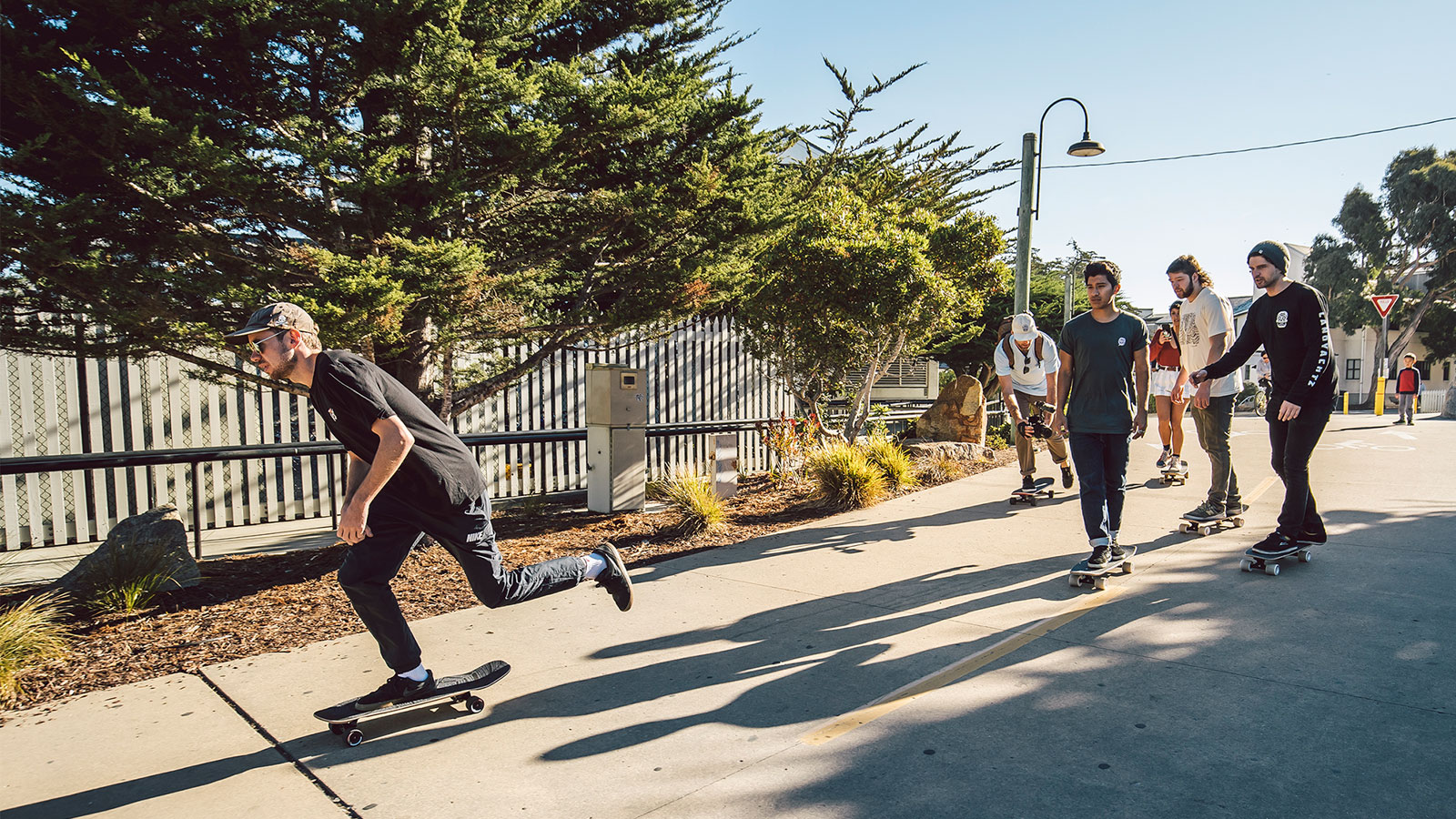 MARKET
How is the situation on the European cruiser market right now?
The situation in Europe right now is turning around, and we are starting to see growth in the cruiser market for the first time since 2015. On average our European distributors are pre-booking 20% up from last year for Spring 2020.
What are your main price points for next season?
For our mini-cruisers we are looking at 175-189 euros. For longboards we are looking at the 200 to 249 range at retail. Additionally, we are releasing some new high-end racing boards that will be retailing for 250 euros (deck only).
What are the main growth sections for cruisers, like commuting?
I'd say it's hard to categorize what people are using our cruiser boards for specifically since they are quite multipurpose. But yes, commuting and getting around University campuses are the main usages of our cruiser boards. A skateboard with soft wheels combined with a good public transportation system is one of the fastest and best ways to get around a big city.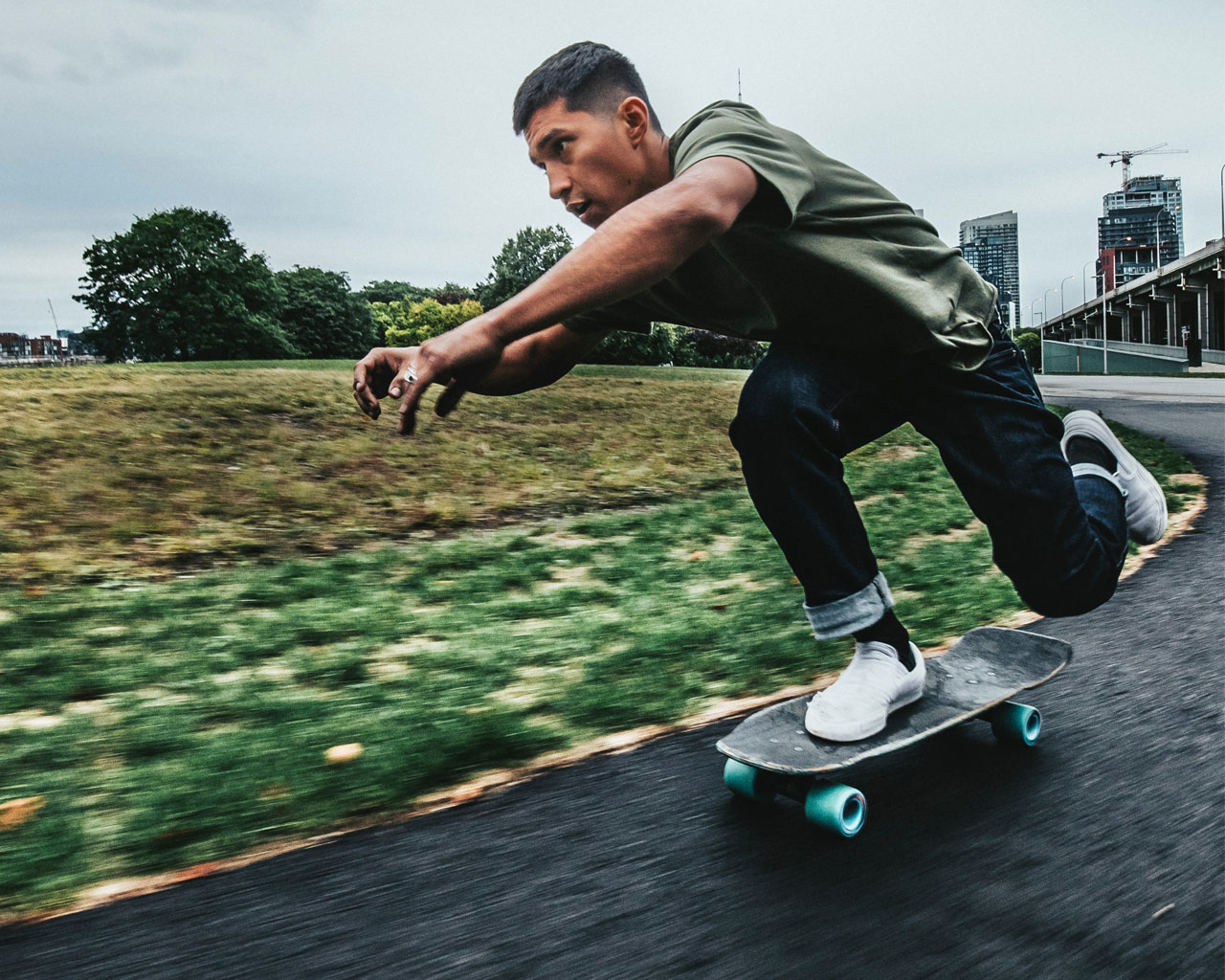 MARKETING
What is your collection theme and which stories are you telling to get customers stoked on cruisers with a true boardsports flavor?
For Spring '20, our theme is playful, energetic, and diverse. We partner with a wide range of both local British Columbian and international artists. Over the years we've divided our boards into specific categories, for 2020 we will be taking more of a category and product-focused approach to our marketing.
Are you noticing an increase in female riders? Are you targeting this segment specifically?
Yes, I would say that we are experiencing a growth in female ridership, specifically in the dancing category because it's much more female dominated than other styles of skating. We are expanding our team to be more diversive and we are releasing content that is inclusive and appealing to everyone.
How are you helping retailers sell your cruisers and educate customers (POS displays, etc.)?
We issue a quarterly newsletter to our distribution partners to help keep them in the loop about what Landyachtz is doing and share any important content we have released recently. We release 2-3 magazines/year that tell the stories of our brand and products, to educate directly at a consumer level. We are very active on social media and usually release a new YouTube video every 2 weeks to keep our customers engaged with the brand. Ensuring that floor staff at our retailers have some basic brand and product knowledge is a never-ending goal of mine.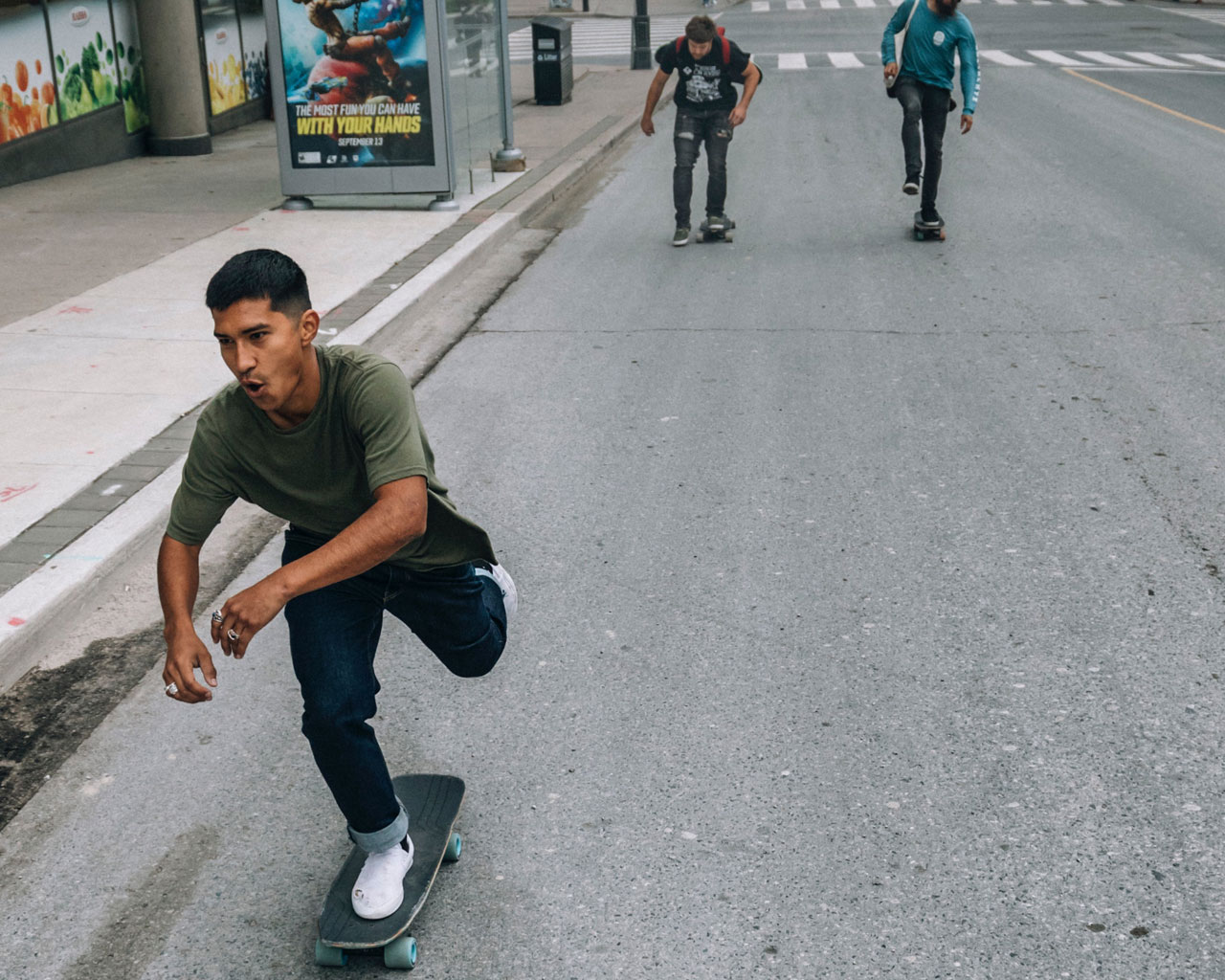 DESIGN
We are seeing a trend towards shorter longboards and cruisers with longboard constructions (drop-cruisers). Is that a trend you are serving?
For sure, I think the lines are blurring between what a traditional "longboard" is and what a "cruiser" is. One of our surprise hits for 2019 is a 33" long, drop-through, heavily rockered board called the "Drop Cat." Is it a longboard, a cruiser, a drop through…or all three?
What are the most important shapes for 2020?
We are expanding our super popular Dinghy line to include some new shapes and we are releasing two race boards. We have seen a strong trend in racing towards more narrow trucks and shorter decks for increased traction and manoeuvrability. These boards are the result of many hours of testing and refinement with our top team riders.
Do you offer e-skates?
If I got a dollar for every time someone at a trade show asked me that question, I could buy an e-skate.
What are you doing with (eco) materials, colours and graphics?
We are moving into the 4th year of our "One Board, One Tree" program and have planted over 150,000 trees. Additionally, we are starting some green programs on our backend in regard to packaging.
Where are wheels and truck trends going?
Our 63mm 78a Fattie Hawgs continue to be the most popular wheels in our line-up due to a great price point, awesome roll speed and smooth slide. We are set to release our Gen 6 cast trucks this coming spring, the first redesign of our cast longboard trucks in over 5 years. We have noticed our core customer base wanted to further refine and dial in their set-ups. We will be releasing the Gen6 trucks in 3 hanger widths and 3 baseplate angles.
BEST SELLERS
Please name and describe your 3 highlight pieces and items that retailers should definitely order.
Dinghy Skeleton. Our most popular shape in one of our most popular graphics.
ATV Ditch Life Night Fox, the 80s are back but blacked out!
Drop Hammer Walnut-easily our most popular longboard from 2019.