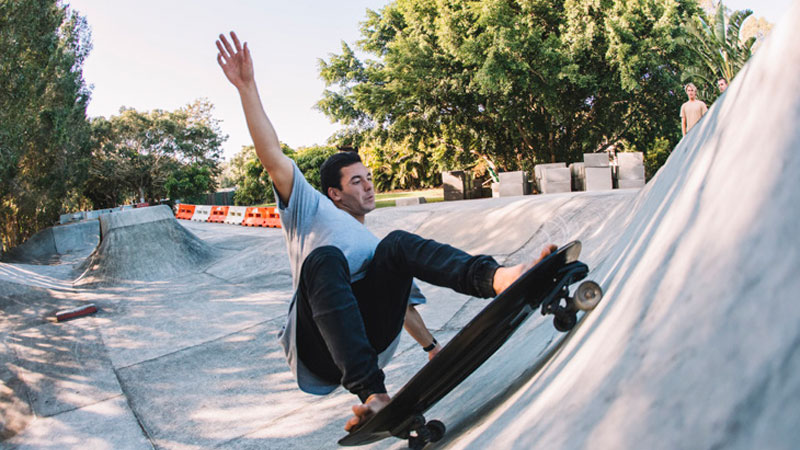 Penny 2020 Cruiser Preview
Retail Buyers Guide: Cruisers 2020
Brand:  Penny
Interviewee:  Mike Hellier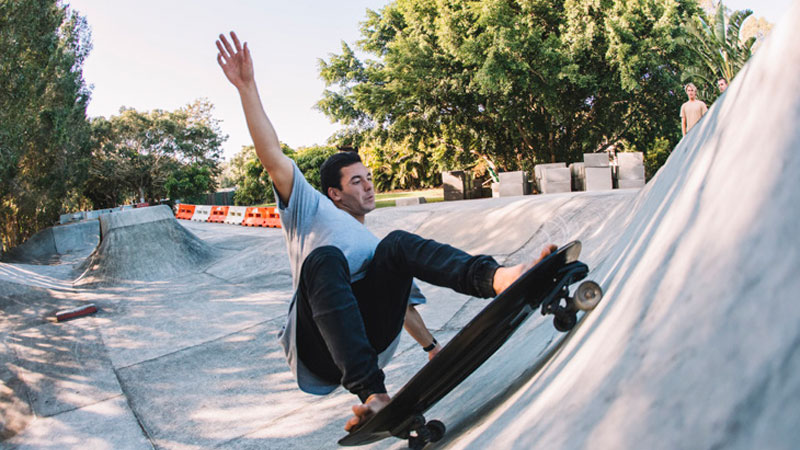 MARKET
 
How is the situation on the European cruiser market right now?
Good and growing! Retailers are finally clean of back logs of old stock and are seemingly happy to be investing in stock and growing in this market segment again.
 
What are your main price points for next season?
Penny: €99 – €119
Penny High-Line Surf Skate: €189
 
What are the main growth sections for cruisers, like commuting?
Surf Skates and hybrid cruisers
MARKETING
 
What is your collection theme and which stories are you telling to get customers stoked on cruisers with a true boardsports flavor?
Inspired by color and personal expression through contrasting hues, we have curated the 2020 classic range with simplicity in mind. Returning to our roots, Penny will once again drive expression through simplicity, delivering the most on-trend colors in classic designs for the 2020 range. The range has been carefully curated to flow from dark and ominous colors, to earthy tones, through to high-impact brightness, and finishing with soft tonal contrasts of washed out palettes.
 
DESIGN
  
What are the most important shapes for 2020?
Stubby, short nose cruisers under 30", Pintails under 40" and double kick 'hybrid' shapes offering a mix of everything!
 
Which technical features are you the most proud of?
The Penny High Line Surf Skate which is designed for the flat-day fun, the Penny High-Line Surfskate replicates the feeling of surfing the streets. This board is developed for skills progression and all-time stoke by utilizing Warterborne patented technology and the same quality components you love from Penny Skateboards. The Penny High-Line Surfskate is without a doubt the most technically advanced and exciting Surfskate on the market. This shred-sled is designed to blow your mind with the responsiveness of the board giving you the tight carves and pumping you'd normally get on a surfboard.
Warterborne patented technology is molded perfectly into the custom Penny 29" deck to allow the tightest turns that will never bite and providing responsiveness that allows for amazing speed generation. Don't mistake this for just another reverse kingpin truck. The High-Line uses asymmetrical design to allow for 3x more turning then an ordinary skate truck. The 14" wheel base allows both tighter turns in the pocket and wider arc turns for style! The new 29" deck is created with a W concave to ensure the perfect foot placement for turns. Our 59mm Penny wheel has been created with an 83A duro to facilitate ultimate slide for those big turns while still supporting grippy, snappy carving.
The High-Line has been made with premium materials to ensure our lifetime warranty. Despite having the amazing quality components, the High-Line is priced at an affordable price-point compared to competitors to ensure the category growth continues
Do you offer e-skates?
No
Where are wheels and truck trends going?
Reverse kingpin trucks on shorter / hybrid shapes,
Smaller and slightly harder wheels for use on hybrid boards and street skating
BEST SELLERS
 
Please name and describe your 3 highlight pieces and items that retailers should definitely order.
 The High Line Surf Skate Completes which is our all new product utilising the Waterborne truck adaptor.