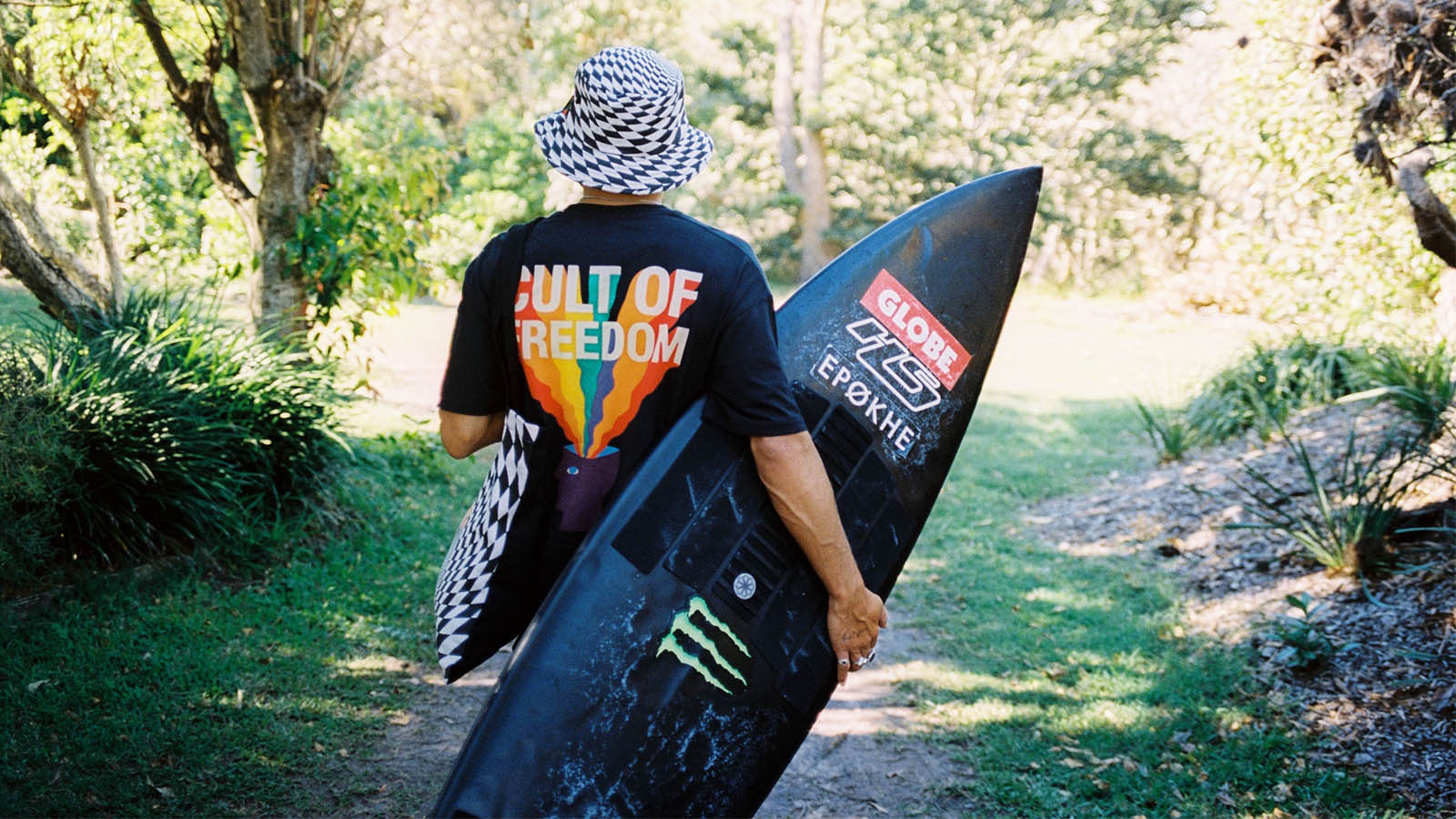 Globe SS20 Men's Streetwear Preview
Retail Buyers Guide: Men's Streetwear SS20
Brand: Globe
Interviewee: Dan Preston, Global Design Manager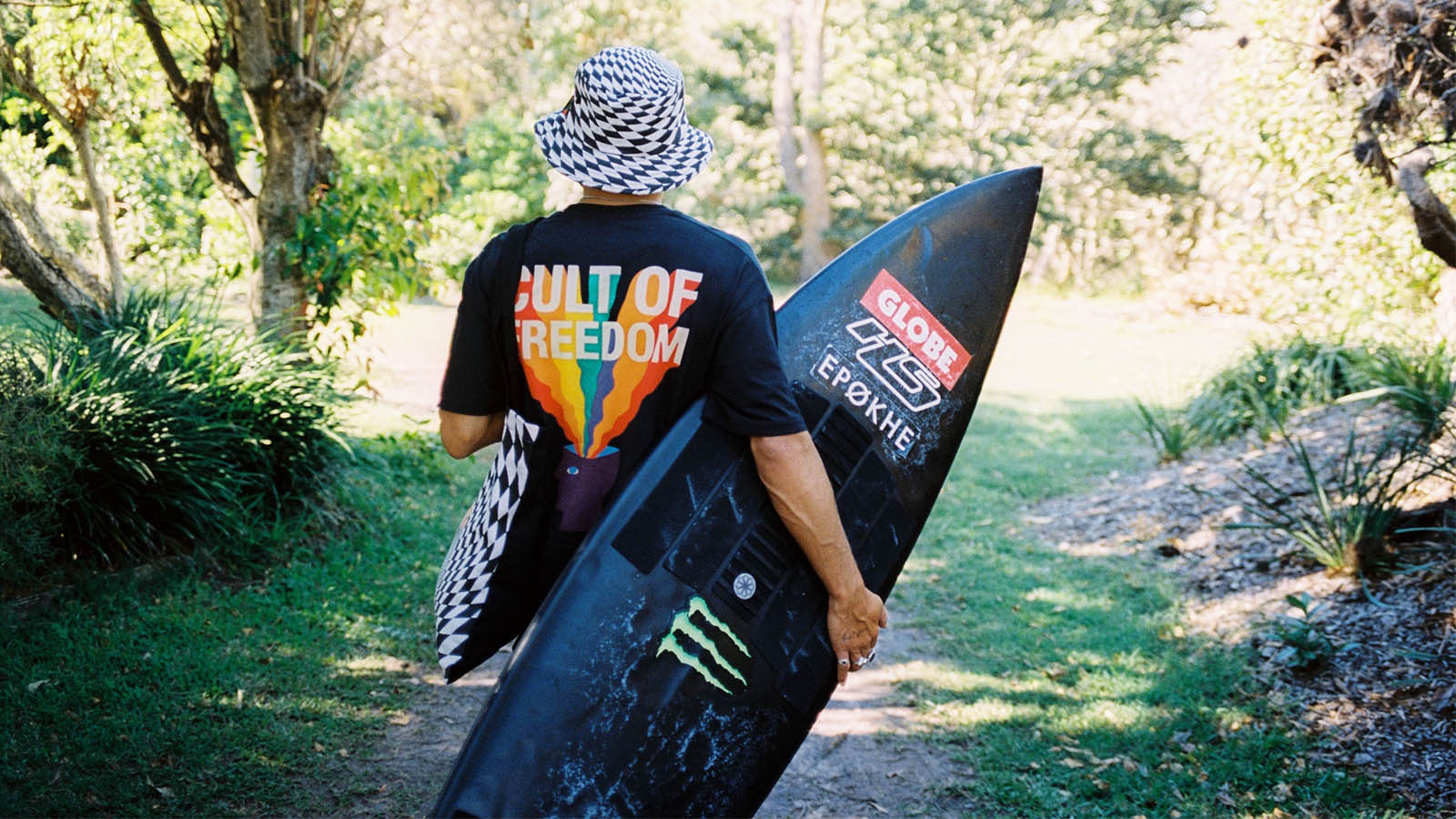 MARKETING                                                                              
What is your collection theme and which stories are you telling to get customers stoked on streetwear with a boardsports flavor?
Our range consists of multiple key stories:
Cult of Freedom
A punchy collection referencing our series of relatively short films about surfing and everything that goes along with it…CULT OF FREEDOM.
Dead Kooks
Dead Kooks means nothin' really. Eden Saul founder/shaper Eden is one of Australia's most iconic shapers, making surfboards for past, current and future world champions with eye catching resin tints and paint. Dead Kooks x Globe is a tight collection designed to highlight the art of Eden Saul and the highly covetable surfboards he creates. 
+/+
The +/+ Collection is a capsule range of unique pieces designed with professional surfer Dion Agius. Heavily influenced by vintage items collected in remote corners of the world  with imagery inspired by his travels and friends. Featuring unique cuts and fabrics that have been refined to become staple trans-seasonal wardrobe pieces. The artwork in this season's collection is derived from photos taken by Dion in his home town of Tasmania.
Appleyard
The Mark Appleyard collection merges classic design with function and durability. Featuring his hand done sketches combined with functional fabrications dedicated to enhance performance and mobility.
Goodstock
Rounding out the key stories is The Goodstock Collection which is a complete stock service program. Minimalist styles with maximum comfort, these wardrobe essentials are available in seasonal and staple colours. A stock service selection makes life easy with round the clock availability of key pieces.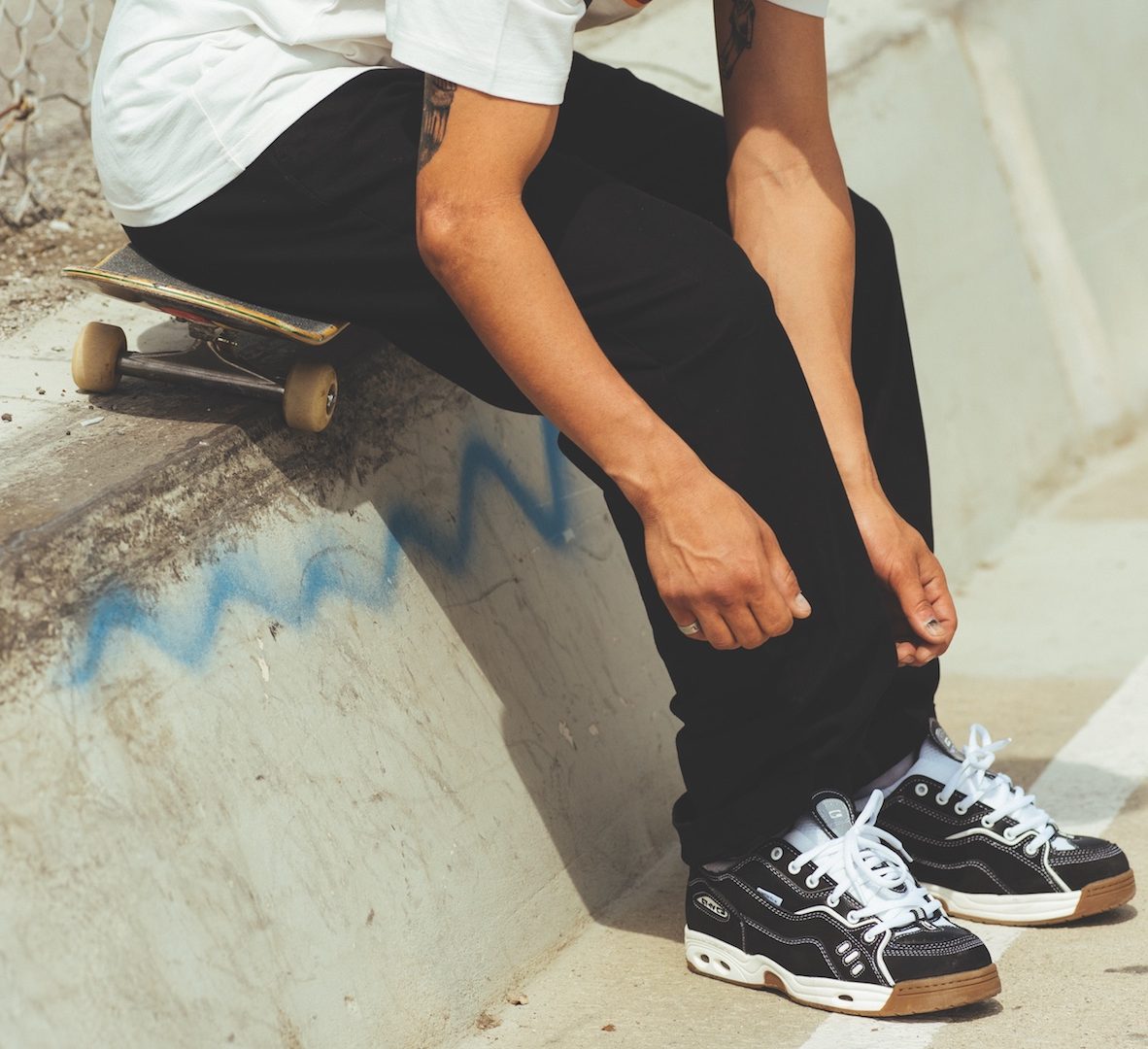 BEST SELLERS
Please name and describe your 3 highlight pieces and items that retailers should definitely order.
Psychotropics SS Shirt
Yardage party shirts are on – In anticipation and readiness to tackle extreme partying, our party shirts employ the versatility of subtle stretch and breathable fabrications combined with head turning custom prints. The Psychotropics shirt features artwork that combines a batch of tastefully hand done elements, and the same art is available across multiple categories to form a commercial curated print story.
Throwback Pack
Inspired by the heritage of Globe's skate DNA, the Throwback Pack features relaxed athletic styles and designs influenced by the nostalgic 90's and is perfect to merchandise with Globes footwear styles: CT-IV's and Option Evo's.
Moonshine stripe T-Shirts
Stripe tees are again an essential item this spring, in clean and uncomplicated designs that will be worn time and time again and perfect for layering under a check shirt and under a jacket. Ours feature clean on point stripes with minimal embroidered logos in our relaxed and classic fits.