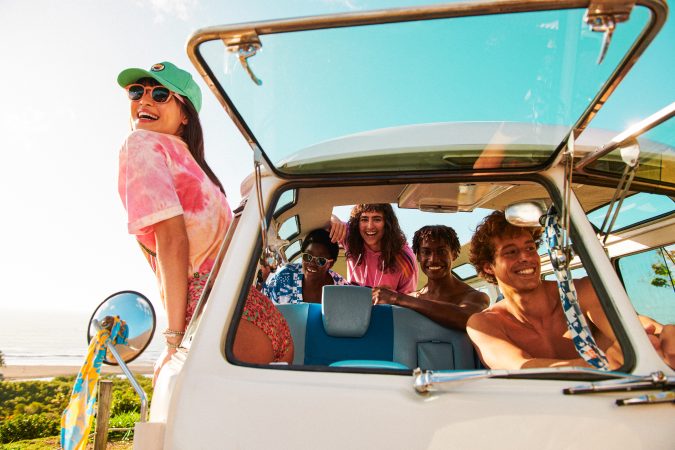 Havaianas Hanging Shoes 2023 Preview
Retail Buyers Guide: Hanging Shoes 2023 Retail Buyer's Guide
Brand: Havaianas
Interviewee: N/A
What are the current trends in hanging shoes? 
Havaianas SS2023 Collection explores 2 macro trends through it's colour palette: the Newtrality and the Power of Positivity.
When talking about Newtrality, we refer to the yearning for moments of relaxation, peace, acceptance and healing. A sensory journey that allows you to be who you really are, with no filters. In this sense, our 2023 collection features a colour palette that will help to lift energy levels, by promoting relaxation and connecting to holistic wellbeing with a youthful mix of shades, from earthy to saturated tones and colours such as tranquility blue, jade green and peach. Evoking stability, serenity, balance, joy and hope.
Designs and colours have the power to boost moods and incite positivity. Inspired by the macro trend the Power of Positivity, Havaianas brings a mood-boosting palette that features hues to activate and energize the mind and body, and to ignite feelings of joy and pleasure. 
How are you segmenting your collection?
Our 2023 collection will be segmented according to our retail partners classification (core sports, fashion premium).
What new styles and shapes are you offering in 2023?
This season our hero new style is the Havaianas Square, an evolution from our iconic Havaianas Slim, which have a delicate silouete featuring thin straps and a thin squared sole available in a variety of colours and designs, from basic colour blocks to animal prints and sparkling glitter touches that make them suitable for both, the city and the beach.
But that is not it, this season we are stepping our game by introducing new slider shapes like the Slide Stradi, which features 4 horizontal straps for firm steps and is available in a variety of 7 vibrant colours. And the Slide Reloaded, an ergonomic and different shape with two adjustable fabric horizontal straps for better foot grip and happy steps.
And last but not least, we have a new line for the smallest members of the family, our Kids and Babies' Clogs, featuring the brand's signature Greek pattern on its closed toes upper straps and adjustable heel straps, which provide a great grip and firm steps for children, making them perfect for both indoor and outdoor wear. 
What materials and construction techniques are you using in your 2023 collection? 
Something most people don't know about our products is that a great part of the production process is done manually. A lot of tender love and care go into the manufacturing process to reach the perfect combination of comfort and quality. Over 24 hands knit, cut, print and assamble each pair with a zero waste mentality. Each sole of our flip flops is made out of at least 40% of manufactured reused material that gets reincorporated into the mix.
What colours and prints are you offering in 2023?
Following our 2 macro trends previously mentioned, some of the colours in our collection vary from a mix of earthy, natural and calming tones to more saturated and vibrant tones looking to energize any outfit and any one.
Anything new in terms of sustainability? 
This year we will continue to grow our Take Back Program in the region which consists in collecting old and broken flip flops and turning them into new reusable items. At the same time, in our factories we will continue with our zero waste approach and we will continue testing new materials and construction techniques to help us become more efficient and environmently friendly. 
How are you helping retailers sell this category?
We have different types of displays and pops to support all kind of retailers, from small beach shops to bigger retailers. Our wholesale business is key for us so we work closely with our partners and clients to create the best in store experiences.
What is your situation regarding stock and deliveries?
At the moment are experiencing some supply chain and freight issues like everyone in the industry but have anticipated our growth and buying cycle and are prioritizing the deliveries to key partners to minimize the effect.
Best Sellers
Havaianas Slides
This season our Slide styles get a new colourway and a new shape, starring our Slide Classic in metallic colours and new cool prints, and the NEW! Slide Stradi, bringing a touch of  Havaianas' classics to the family featuring 4 horizontal straps with the traditional Greek pattern of our flip flops and available in 7 vibrant colours.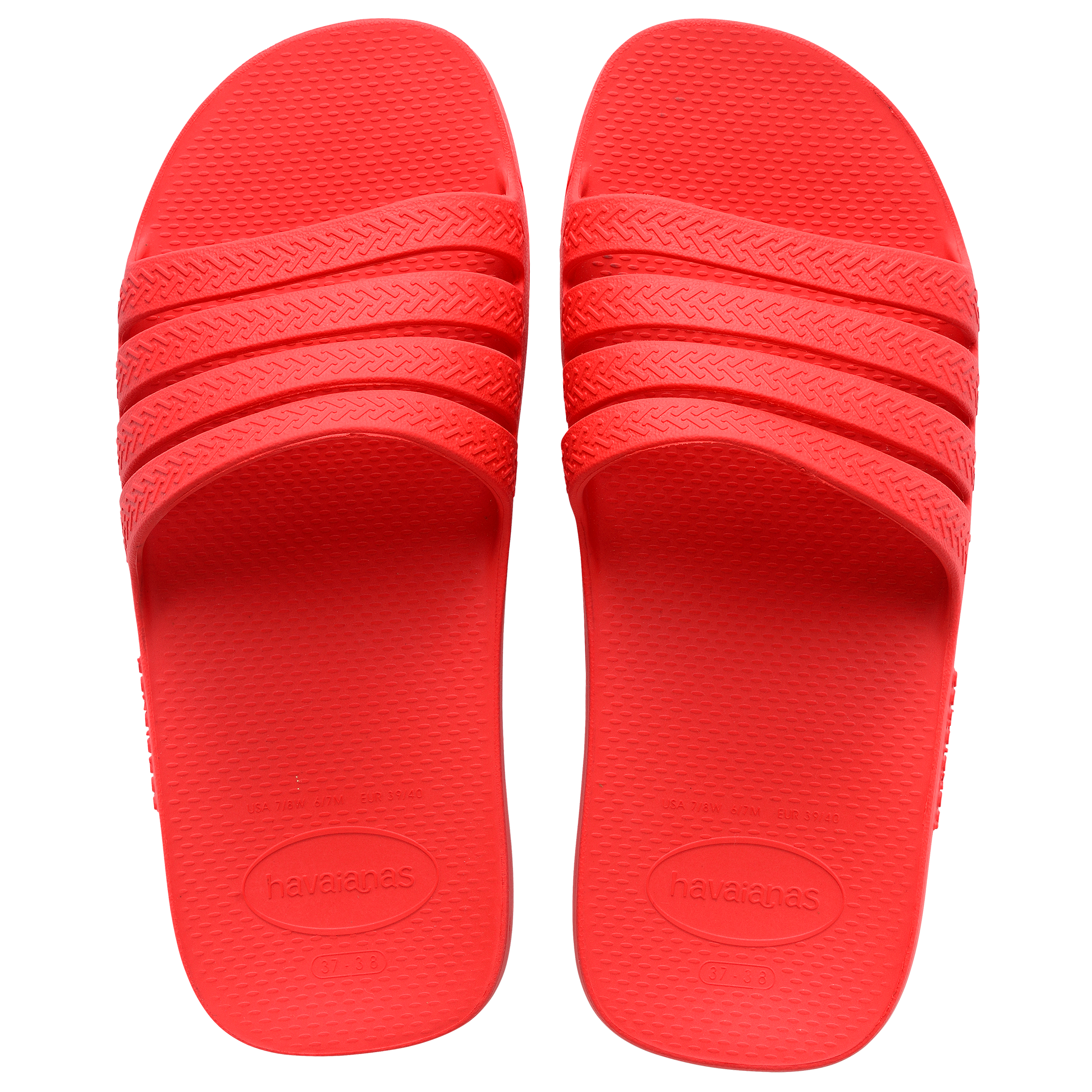 Havaianas Square
Basic and yet modern and very chic! The Slim Square features a format that has already become a hit to make the feet more elegant, as it is thin and very light. These flip-flops stand out due to their square toes, adding contemporaneity and sophistication to all looks and making them perfect for any occasion.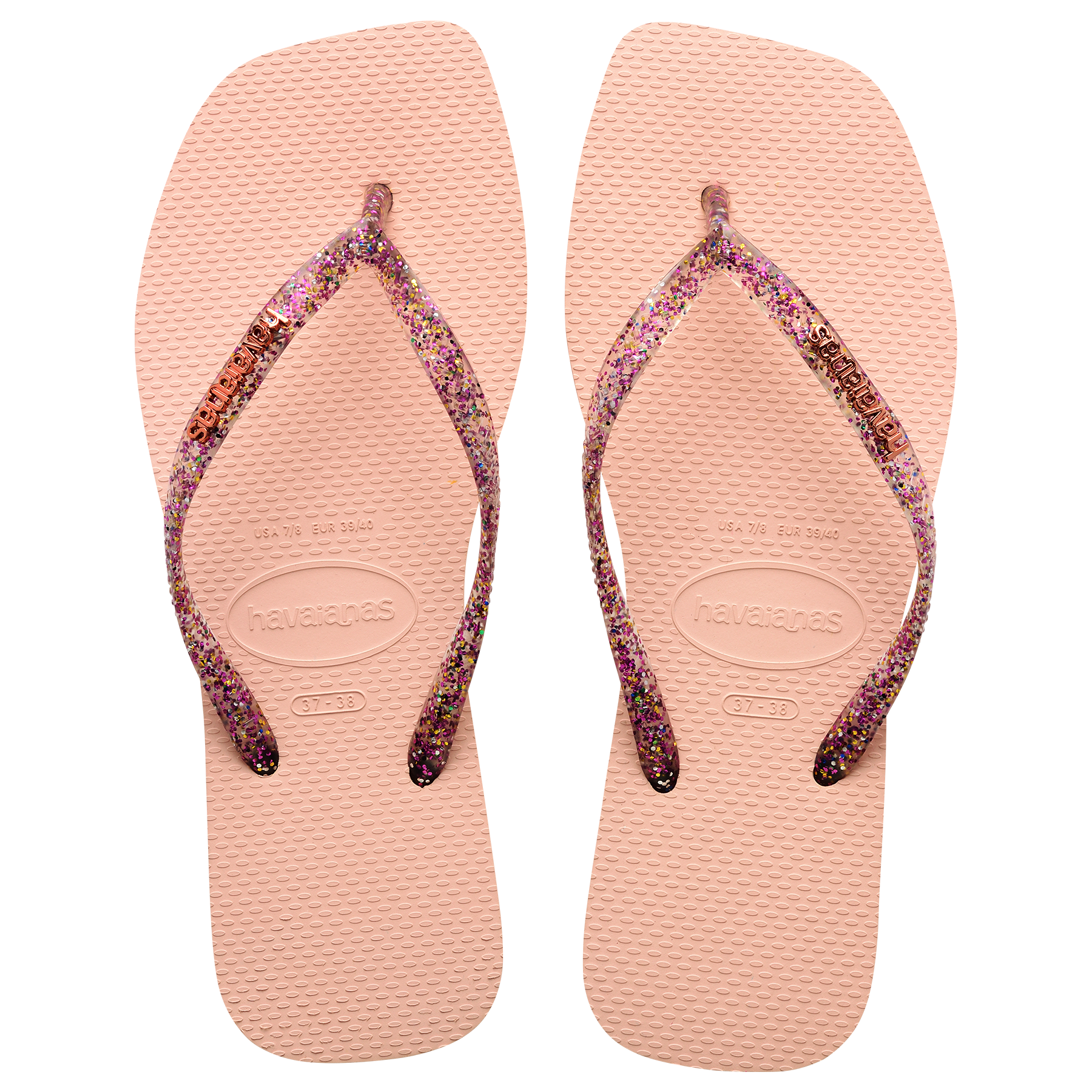 Havaianas Kids and Babies Clogs
Havaianas Kids and Babies' Clogs are the perfect pair for the smallest members of the family. The closed toes upper straps have a special touch: our classic high Greek pattern and adjustable heel straps for great foot grip and firm steps.