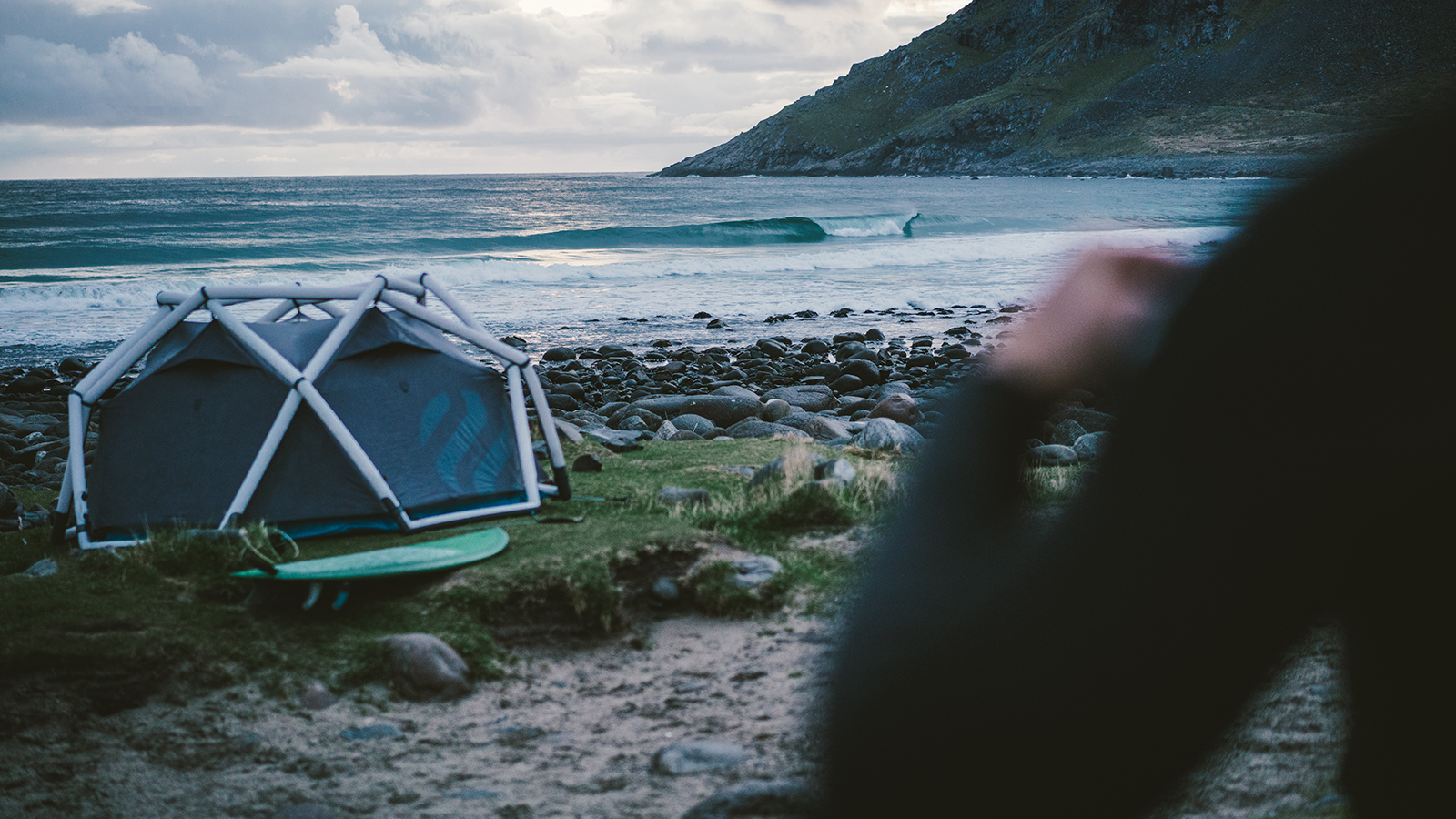 Heimplanet Great Outdoors 2019 Preview
Retail Buyers Guide: The Great Outdoors 2019
Brand: Heimplanet
Interviewee: Stefan Clauss / one of the two founders
What are the major trends in the camping & outdoor segments these days?
It has always been important to us at HEIMPLANET to develop sustainable, good looking and, above all, uncompromisingly functional products. A trend that we have been seeing for a long time is to seamlessly close the gap between everyday life and the outdoors. The modern adventurer needs products that work on all levels and for as many situations as possible. Why change the backpack for every activity, if you can have one for everything? The path is towards higher investments of the customers in multifunctional, long-lasting products which are versatile in use.
We believe that the trend continues to develop in this direction, and after our recent successful collaboration with the internationally renowned sneaker store AFEW, we are planning further collaborations with brands from the fashion and street style section in 2019.
What's your philosophy?
We want to create high quality, beautiful and at the same time functional products that have the chance to represent a real meaning and to benefit the consumers. Daily companions that reflect true passion and originality, driving an ever-increasing counter-trend in fast fashion, where the product itself is losing more and more importance. That's why all HEIMPLANET products reflect the claim to stand out with their unique design and become part of their environment with sophisticated functionality. Whether in the remotest place in the world or in the streets of the city #whereveryougo
How do you relate to the boardsports customers?
Our goal has always been to develop products that work for a variety of activities. In doing so, we consciously put the term 'urban' before 'outdoor'. For us, urban outdoor not only means adventure in the mountains or travelling to foreign countries, but also refers to everyday activities in the city, as well as sports such as surfing, snowboarding or skating. For example, we have been working with passionate surfers and their teams for years, such as with the Hamburg surf crew from BINSURFEN. Our tents are proven companions for their trips. They are quickly set up and packed away, which simplifies the task of changing surf spots daily. They also remain stable with the help of their geodesic design, even at high wind speeds. Our backpacks also offer a high level of comfort and provide storage space for essential equipment, while integrating attachment points to carry extra gear on the outside.
Where do you see the development going in this segment?
With sustainability and environmental responsibility becoming an increasingly hot topic, companies will respond to this by focusing on optimising the lifetimes of their products – by combining great craftsmanship, durable materials and multifunctional capabilities, people will spend money on fewer products, which last longer, while fulfilling the same, if not more functions.
Which items should every nature lover take with him on the next outdoor-adventure?
Our new 4-season tent, the BACKDOOR, definitely. The 4-5 person tent features a new ventilation system, allowing you to adjust the distance between the bottom of the outer tent and the ground, regulating the airflow – best of all, this can be controlled from inside the tent. Together with two inner tent variants, we created a 4-season tent without compromise. With BACKDOOR you can confidently move into the wild, 12 months a year.
Of course, our HEIMPLANET Dopp-Kit is one of our warmest recommendations: Whether in a tent, a hotel or on a plane, the Dopp-Kit's ability to be hung or stood upright provides you with easy access to your products in every situation. To ensure product longevity, the Dopp-Kit is made of high quality and durable materials including Ballistic Nylon and TPU laminated Ballistic Nylon.
For those who still lack universal outerwear for around the clock, you should pack 1-2 T-shirts from our HPT collection. Made with unique COOLEVER-technology, sweat is immediately absorbed by the material and transported away from the body for a pleasant skin feel – this works not only during outdoor adventures but also during your bike ride to work, for example. The shirts are available in plain designs or with minimalistic, graphic prints.
Please talk us through your 2-3 key products for 2019:
We will be releasing a new series of packs which are more travel-focused than our MOTION SERIES and feature a more integrated design approach than the MONOLITH SERIES.
Another big project will be a fundamental update of our popular Monolith MINIMAL Packs. There will be several variants, with new innovative features and new colours.
Unfortunately, we cannot reveal more information at this time, but stay tuned! There will be a big announcement for this very soon.