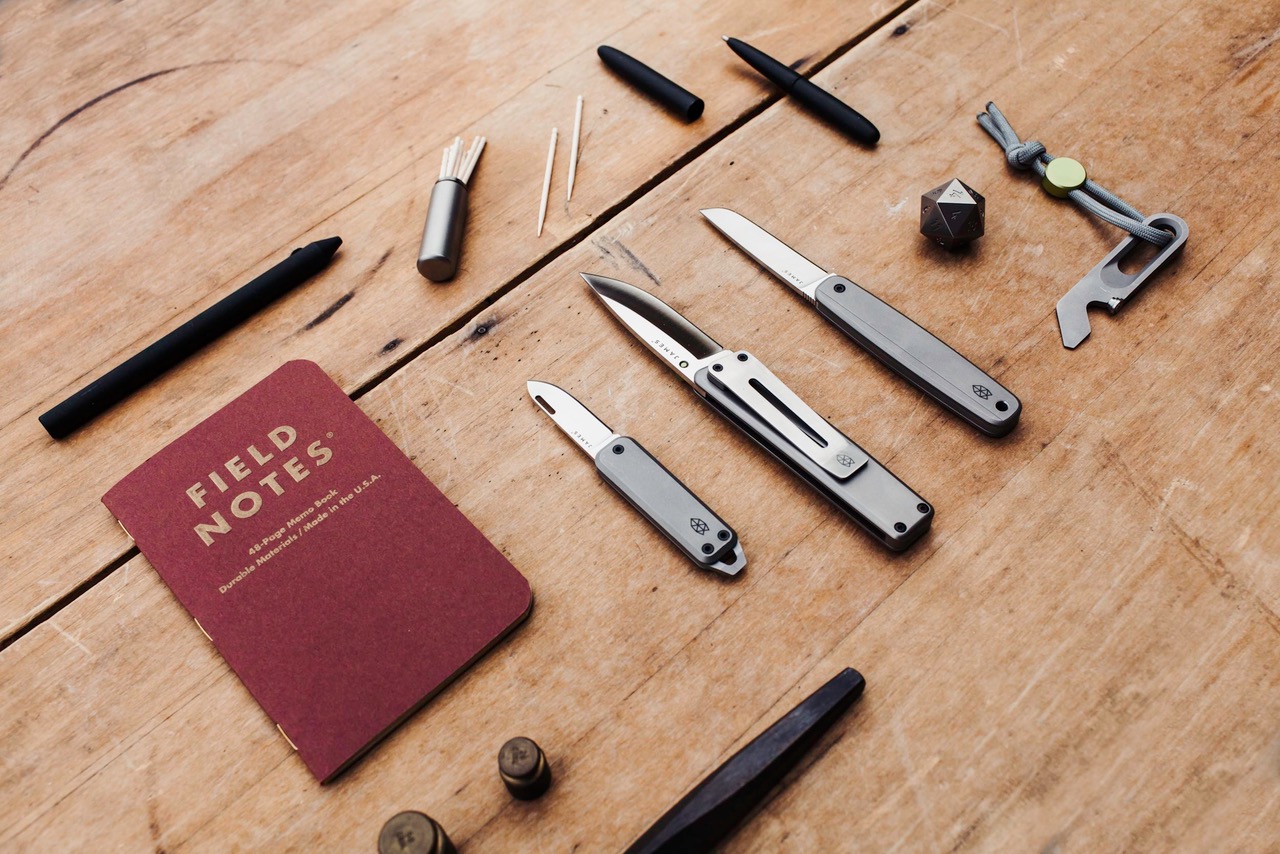 The James Brand Great Outdoors 2019 Preview
Retail Buyers Guide: The Great Outdoors 2019
Brand: The James Brand
Interviewee: Ryan Coulter, Founder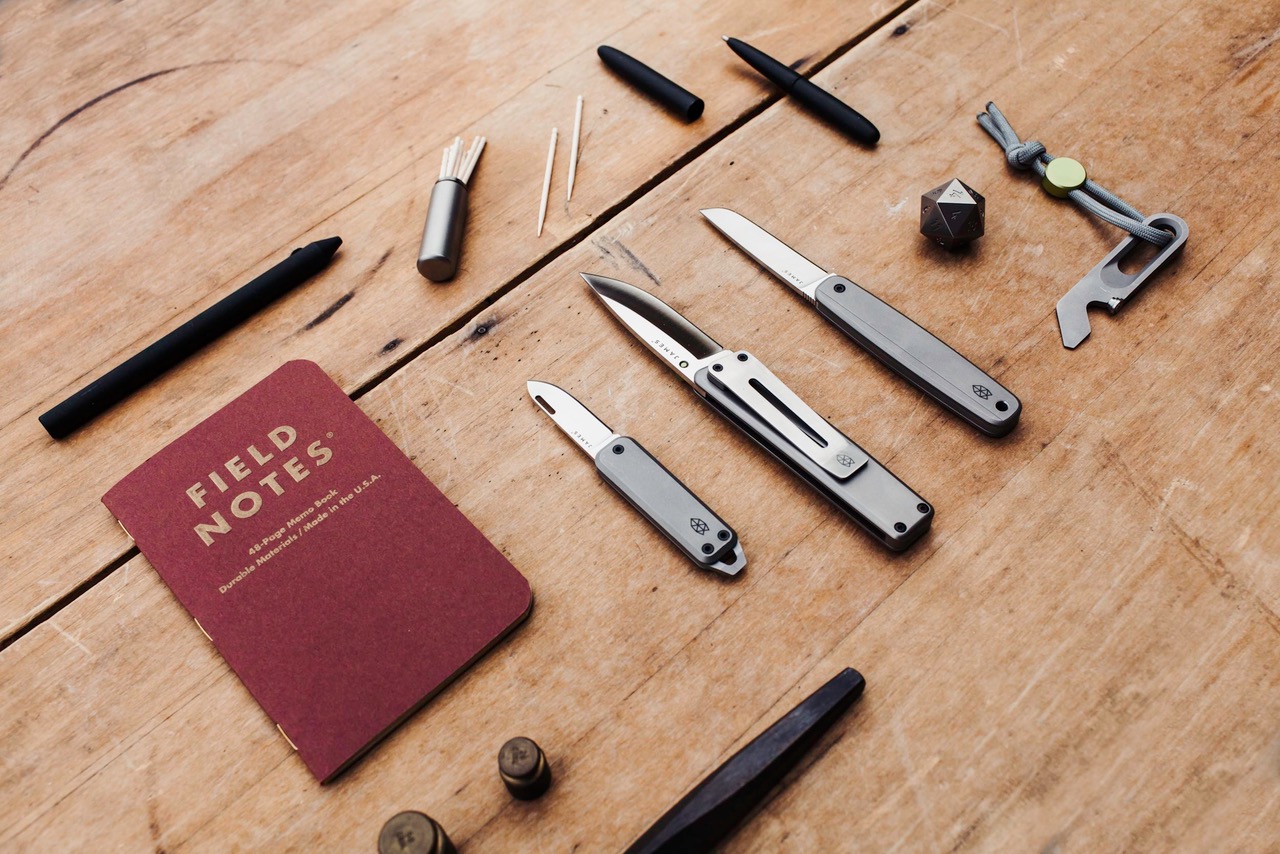 What are the major trends in the camping & outdoor segments these days?
There's been a definite trend to try and open up the outdoor space for Millennials. The space has got softer and more approachable, and that's a good thing. You don't have to be base jumping or hanging off of 5.4 pitches to be an outside enthusiast these days. Companies like Poler have done a good job of making the outdoors feel fun and modern, without the pretence that has dominated the space for the last 10 years or more.  A part of this trend is an expectation that gear will have more than one use.  People are looking for gear that is flexible, and highly useful in various environments.
What's your philosophy?
The things that you carry with you on a daily basis are a reflection of your values. These everyday-carry items are really important because they are the objects that enable your life on a daily basis, no matter what comes your way. We believe in a modern, minimal approach to the idea of "everyday carry".  We want our products to be just as at home with you in the office as they might be on a mountaintop.
How do you relate to the boardsports customers?
A lot of what we do at The James Brand comes from our experience in board sports. Many of us have been raised on boardsports, whether that's skateboarding, snowboarding or surfing, and we have collectively worked in the boardsports industry for many decades. That's our DNA. We know that the lifestyles around these activities involve a lot of exploration and adventure.  That's one of the things that makes them so special, whether that's a hut-to-hut trip in the Alps or skateboarding on a backyard pool mission with your friends.  We wanted to make products that boardsports community could appreciate for their premium materials, design and attention to detail, as well as their overall usefulness and functionality.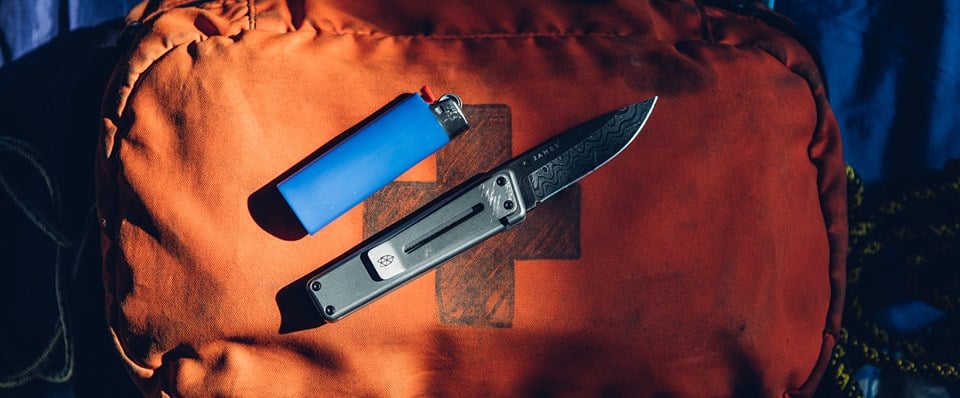 Where do you see the development going in this segment?
Products are becoming more refined and sophisticated all at once, and people in this segment are realizing how important a seemingly simple tool like a knife or a pen can be, especially in a rapidly growing digital landscape. It's not about having everything you need on you at once, it's about maximizing your carry while increasing your knowledge of how to use those tools effectively.
Which items should every nature lover take with him on the next outdoor-adventure?
A camera, a small pocket knife (like our Folsom), a pen and a small notebook.  You are probably going to bring your phone along, but make sure that it's on "Airplane Mode".
Please talk us through your 2-3 key products for 2019:
We are working on a handful of new things for 2019.
Right now we are finishing up design and development of our first pen. A pen is an absolute staple in the EDC world, yet very few pens have actually been designed to be carried with you, in-pocket, all day long. We're working on a pen that's beautiful, highly functional and really durable. It's designed with our brand values front and centre, and it should be one of those products that you grab in the morning with your keys, your knife and your sunglasses as you head out the door. You should never be caught anywhere without a pen.
We're also working on a new knife called the Ellis. This is going to be a bit of a big brother to our keychain knife, the Elko It's designed to have a couple of blades to help you handle the most pressing issues that come up in everyday life. It's not designed to do everything or be everywhere.  We were very specific about what tasks we thought were critical to solve for; we solved for those. We kept our focus on the fact that this knife will only be useful if you decide to carry it with you. Nobody wants to carry a thick knife with 30 blades in their pocket all day long.  We wanted to give our customers more than a single blade, but to stay laser-focused on making a knife that people would still love to carry daily.
In addition to these key products, we are working on a few other new knife designs that are going to be really amazing.  You'll have to wait and see what else we come up with there, as it's too early to give too much away.
We are also working on some new carry solutions, like a carabiner for your keys, and we are doing some really beautiful new accessories like lanyards and beads.
There's a ton of new stuff coming out from us in the next year, so stay tuned.