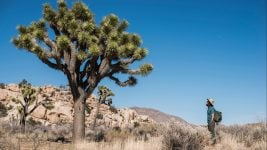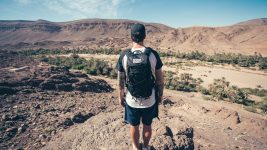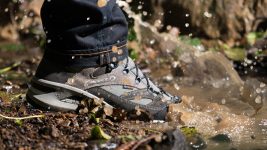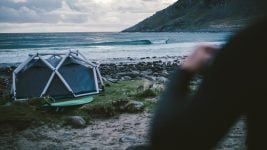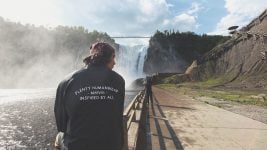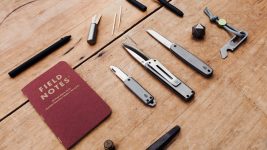 The outdoor segment is having a moment, fuelled by an increasing need for people to unplug from their digitally accelerated routines. Aside from pure-play outdoor brands, several boardsports labels are serving this growing market. Time for our Retail Buyer's Guide with all the SS19 outdoor trends by Natalia Maruniak. 
"We are experiencing a shift, with people going back to nature while gaining some distance from the digital world, and connect with mother earth joined by friends and family. Being offline, if only for a short time span, is a new luxury," said the team at Petromax. Spending as much time as possible outside is a goal shared by boardsports and outdoor enthusiasts alike. "We love being out in open nature, regardless of the weather. We like to be active out there or just hang out and have fun," said Burton. In order to prepare for outdoor conditions, we need clothing with several functional features. At the same time, outdoor apparel is increasingly subject to fashion criteria. The trending garments are a hybrid between outdoor action and lifestyle. "The outdoor product category is no longer just limited to mountain climbers looking for pants that zip into shorts," said Julien Durant, Co-Founder of Picture Organic Clothing. As we speak, outdoor is evolving into its own lifestyle, replete with a unique language and dress code.
Technical Performance Meets Style
As the common ground between the fashion and outdoor markets continues to grow, the design DNA of Mons Royale has matured into a versatile combination of style and technical performance. "All so that you can bring optimal performance to your next adventures while also looking great," said Natalia Norman, Head of Product. At RMBLR, Co-Founder Fred Coyle said it's all about designing products that "work perfectly in the city just as much as in the mountains." HippyTree's Director of Sales, Josh Sweeney says, "we have strong climbing and surfing ambassadors and make products that can perform to the highest standards regardless of the elements they find themselves in. Roark Revival also designs their gear to work "from the hiking trail to the bar. We strive to fulfill this goal by creating technical products that withstand the elements in any type of climate, but also have the style to be worn in an upscale location for a glass of whiskey." Plenty Humanwear positions its brand between outdoor apparel and urban fashion label, and "bridges the gap" between both segments. "We are creating a line between both. A fine line exploring both sides with the goal of creating unique looks," said Catherine Bernier, Marketing & Creative Strategist. In order to hold their ground against the major outdoor brands, Roark Revival is aiming at a very specific target group in the outdoor market: "the traveling adventurer." Because consumers are involved in various outdoor activities and lifestyles, it's becoming increasingly hard for a single brand to cover all needs. "Having a focused position in your assortment and branding is a must… But what will help further validate and differentiate companies in such a large market now is how you compliment that with brand initiatives and identifying a need or potential use that you can't find in current marketplace," Roark Revival.
Sustainability
Aside from blending style and performance, sustainability is an important trend in the outdoor apparel segment. "As an industry manufacturing equipment for nature, we should be role models in sustainable production," said Moritz Lorenz, Founder at Jeckybeng. In order to reduce their environmental footprint, brands are emphasizing environment-friendly manufacturing methods together with a long product lifespan. "Nowadays it is more important than ever to consider what we purchase and reduce the impact on the environment," said RMBLR, a member of 1% For the Planet, adding: "We don't follow any trends but locally manufacture timeless products. This helps us reduce damage to the environment and support regional manufacturing sites." The growing amount of waste and a lack of consumer consciousness for the pollution of our oceans has inspired Brian Linton to start the brand United By Blue. But he is also aware that "change will not happen overnight." In order to combat oceanic waste, United by Blue has vowed to "clean up around half a kilo of garbage in the ocean for each product sold." Burton vows for the longevity of their products with a lifetime warranty, while also conforming to Bluesign standards in their softgoods collections. Nikwax offers a range of cleaning and coating solutions that not only protect outdoor clothes from the elements, but also extends their lifespan. Tom Willox, PR Manager at Nikwax says: "Our products make clothing last longer. They support longevity and enable people to save money and protect the atmosphere." Not only the brands, consumers are also increasingly focused on sustainable production methods. As Eron Chorney, Senior Manager of Product Line at Arc'teryx, explained: "Sustainability and ethical sourcing and production standards are immensely important to customers."
Marketing Stories
Going into SS19, marketing stories and collection themes are as diverse as the brands themselves. Arc'teryx places a focus on hiking, climbing, and running with a functional, lightweight and long-lasting collection while celebrating its community: We are "celebrating those that live at the edge." Mons Royale has added some bike shorts to the bike capsule collection, because "cycling is a major theme for us in 2019." Picture Organic Clothing calls its SS19 outdoor collection the Summer Expedition Line, inspired by the fast pace of major Northern European cities with a blend of technical and stylish clothing. "This collection will take you from outdoor adventures to the office, from bike rides to subway commutes," said Julien Durant, Co-Founder, Picture Organic Clothing. HippyTree's user-generated #52weeksofnature creates content on a weekly basis, while picking four winners per week, each of which having $100 donated to either Access Fund or Surfrider Foundation on their behalf. As well as generated content and giving to charity, the campaign also gives the brand "a great way for us to get back to our photography roots and inspire the next generation of photographers to pursue their dreams," says Josh.
For Plenty Humanwear, versatility is key in 2019. The label is also paying homage to outdoor fans who spend as much time as possible in nature. "We want to honour all the versatile humans, not necessarily the pro athletes, who are active out there every day." Meanwhile, Jeckybeng demands: "Go outside! Experience your own adventures, not the ones you see on social media."
Materials + Technical Features
Picture Organic Clothing has developed a range of environment-friendly fabrics "that are breathable thanks to body mapping construction," as well as "water and wind repellent to keep comfortable and dry in any type of weather." They also "incorporate stretch in order to keep clothing comfy during activities with high and low-intensity levels," apparent in their Arcadia Light Jacket. Over at Arc'teryx, the team sees customers looking for lightweight and comfortable products, while breathability is key. For the running segment, the brand has developed the Incendo SL jacket with a zone-based material composition weighing in at a mere 80 grams, while "eliminating every possible gram without any compromise on protective functionality." For extremely hot days, Roark Revival has designed the Bless Up Woven Shirt featuring a mesh construction crafted from a nylon-polyester-stretch fabric "in an extremely breathable and comfortable finish, especially in tropical climates."
Mons Royale continues to bank on their Merino-Tencel blends that "create a fresh feeling on hot days," as well as the ventilation principle AirCon. RMBLR incorporates wool and a number of natural fibres, crafted into the brand's most popular socks "by the country's best sock workshops in Leicester." The brand is also researching the addition of hemp fibres into their products. Majola has already incorporated hemp stretch, while United By Blue manufactures some of the SS19 looks from organic cotton, recycled polyester and hemp.
Gore-Tex remains an important material across collections: Maloja named their Gore-Tex ShakeDry-Jacket for road bike touring as their standout product for SS19. Burton also implements Gore-Tex, for instance in the GORE Packrite Jacket, together with temperature-adjusting tech in the Living Line, organic cotton, RPET and DryRide technology. What's more, packable styles are becoming an increasing collection focus. The Traveller Poncho by Wave Hawaii was also built with portability in mind: "It's perfect for all travellers, as its package rolls into its hood. Supplemented by the buttoning system, you always have a travel pillow at hand." For Plenty Humanwear, the most important technical features and materials include, "packable clothing and foldable memory foam in the lids of caps."
Silhouettes & Styles
When it comes to styles and silhouettes, collections are a mixed bag in SS19. While Mons Royale silhouettes stay close to classic and slim fits, Burton places an emphasis on "clean cuts with a focus on prints." Arc'teryx will serve "silhouettes that flow away from the body to offer the wearer a full range of motion without sacrificing style." Clean lines and a loose fit, inspired by traditional "working class" clothing is the main theme for Picture. "Concerning colour and print, we are using pastels and ones with a kind of zebra print to match with an urban style, different from the very flashy colours we are used to seeing on outdoor apparel collections." According to Maloja, prints continue to be in high demand, "while streetwear is loosening up after years of tighter silhouettes."
Accessories
All the mentioned features apply also for Camping Gear. "It has always been important to us at Heimplanet to develop sustainable, good looking and, above all, uncompromisingly functional products," explains Stefan Clauss, Co-founder of Heimplanet. He also addresses the multi-functionality of products that become "daily companions" and create a counter-trend to fast fashion: "Why change your backpack for every activity, if you can have one for everything?" The James Brand are also dealing in daily companions, not least their new knife, the Ellis. "It's designed to have a couple of blades to help you handle the most pressing issues that come up in everyday life." Capping off accessories, maybe not such a daily necessity, but still something that'll brighten your camping experience is the Petromax Waffle Iron; compact, robust and purveyors of fine waffles!
Outlook
The trend towards spending time in the outdoors continues to intensify. According to analysts at outdoor.markt, the growth rate seems to hold and the growth of past years will last into 2019. But anyone looking to win over customers in this highly contested market needs to play current trends in a smart way. Customers want smart materials and designs that support wearers out in open nature just as much as in the city or the office. And due to the strong connection to nature, the outdoor segment favours products with proven longevity. All aspects of the outdoor market follow the mantra: "Collect experiences over things," said the team at Arc'teryx.