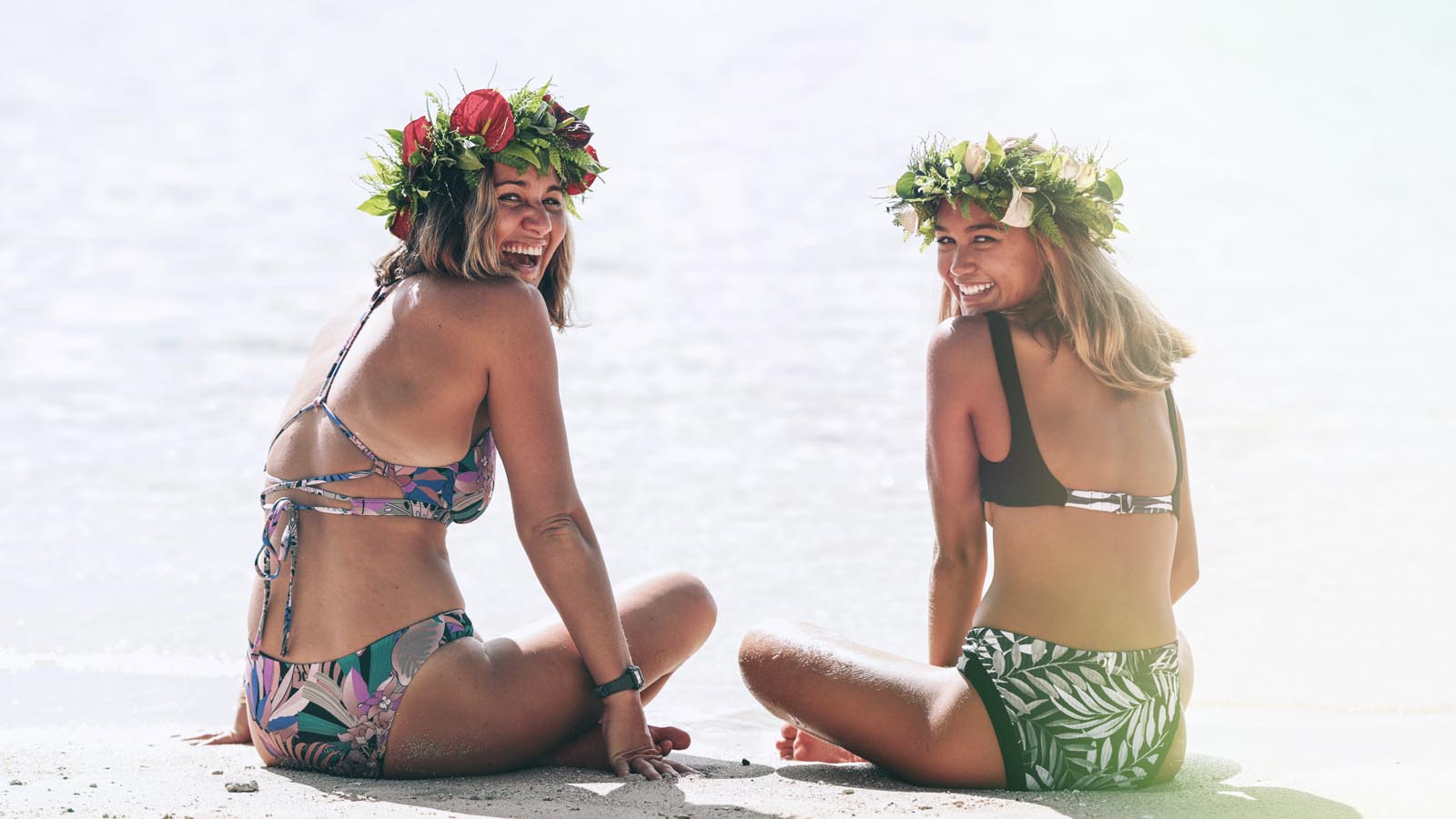 Hurley S/S 2022 Women's Swimwear Preview
Retail Buyers Guide: Women's Swimwear S/S 2022 Retail Buyer's Guide
Brand: Hurley
Interviewee: N/A
What are the key industry trends in women's swimwear and how are you implementing them in your SS22 collection?
Moving to a sustainable swimwear line. Sustainable swimwear in looks you'll love. Feel Good Look Good Do Good. 70% of swimwear line sustainable.
Part of the collection is still performance focus, with compressive fabric and stabilizers to ensure locked down and comfortable while surfing, paddling or training around the water.
Shift to 60% range more fashion, made for fun. Swim for soaking up the sun.
What were your best sellers in SS21?
SS21 best sellers were Tie Dye prints on drawstring and tri top fits plus sports fits as racerback tops and classic one piece on solid colours.
What style/shape of swimwear is most popular in your range? 
Adjustable Top and moderate bottom, in nice seasonal prints reversible. Both top and bottom are reversible featuring two differents prints mix & match so you can have 4 styles in one
But at a sellout level, we see a pretty homogenous interest across all shapes of swimwear.
The difference is then mostly happening at a country level where countries would opt for some more or less coverage.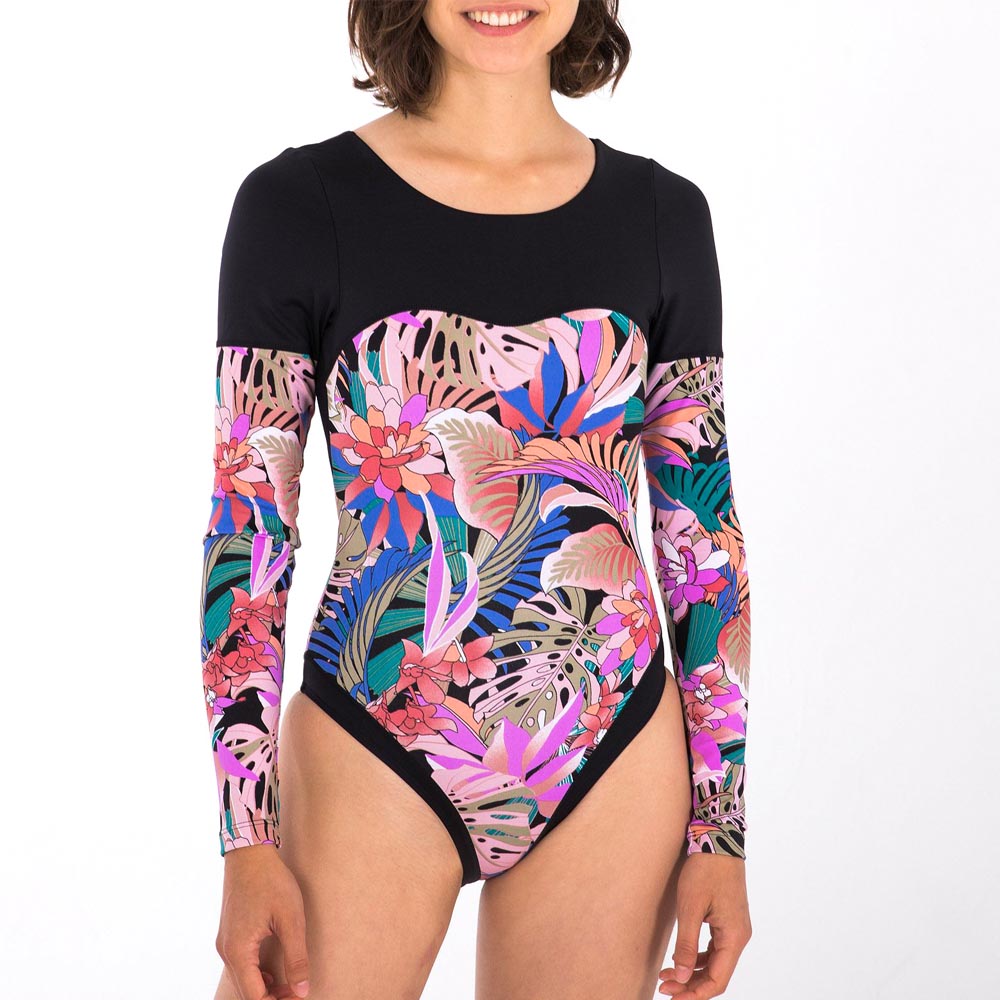 Where do you expect the biggest growth in SS22?
Surf is trendy, we expect big growth mainly on swimwear and products linked to the beach.
What have been the major inspirations behind the designs in the SS22 range?
We get inspiration for cuts and shapes from our athletes. They collaborate with us sharing their great feedbacks to build the line, Carissa Moore for example is helping with her feedback to expand the women line.
When designing our SS22 range, we focused on one part of a 'Purpose Built' approach. Swimwear is made for surfing and in-water comfort, which is why our products are featuring added support for no distraction.
We also now shifted to a more fashion collection, with more different shapes. Make half of the swimwear line reversible, you can have 2 prints in one product or 2 different colours in one for solids.
Our swimwear range is also designed with the purpose to be sustainable, which is why we are using 'earth friendly' fabric made of recycled nylon.
What colour palettes and prints will we find in your SS22 range? Any crossovers from other brand product categories?
Really fresh and summer-inspired prints and colours, from floral to stripe, some super nice jungle-inspired prints, animal prints, geometrics & pop colours.
What silhouettes are you featuring in your SS22 collection?
We have around 20 different silhouettes in our swim line. Mix and match prints & fits. We always sell tops & bottoms separately to allow our clients to choose the top and bottom shape they prefer separately and also the best size for both.
We make sure to offer fits for all the silhouettes, we have bottoms with full, moderate and cheeky coverage. Adjustable tops, tri top, bralette, pull-on or tube. And lot's of different one-piece fit options.
Some of our products are more performance focus, having compressive fabrics and stabilizers.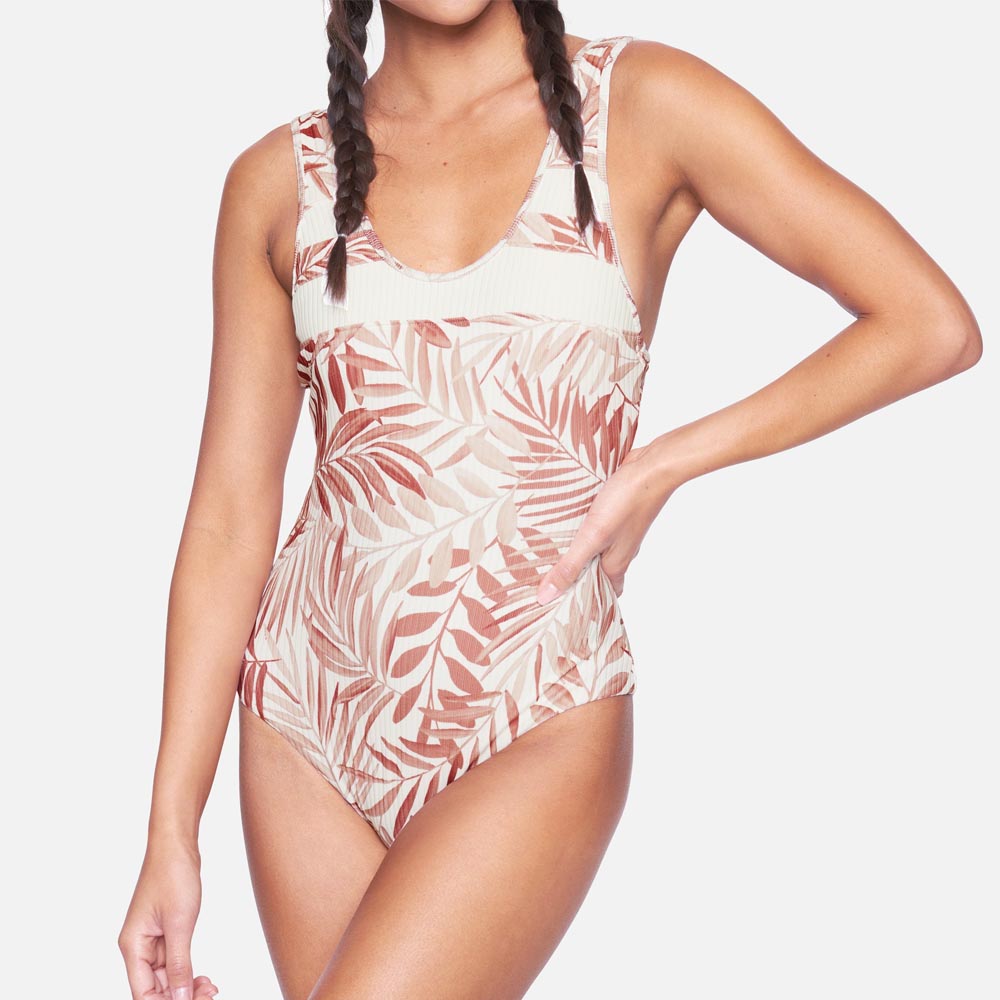 In terms of performance, what materials and construction techniques are you using? Are you implementing new ones in the SS22 range?
Same as before as it's a style that worked well for us. with compressive fabric and stabilizers to ensure locked down and comfortable while surfing, paddling or training around the water.
What efforts are you making towards sustainability?
70% of swimwear line sustainable
As commented above, we are introducing a range of sustainable swimwear. Made of recycled nylon, these products are nonetheless very fashionable. Our tagline: « Feel Good, Look Good, Do Good ». As part of the brand values and priorities, this was very important for us to further develop our sustainable range.
Any exciting marketing campaigns for your SS21 collection? When will it be launched?
Sustainable swimwear in looks you'll love. Feel Good Look Good Do Good
Plus the Carissa Collection has been created with her relevant feedback.
What kind of support are you offering your retailers for your SS22 collection?
Due to the recent shift and retailers having to be even more active online, we are making sure to provide as much support we can on a digital level by providing product imagery as well as social media/lifestyle imagery.