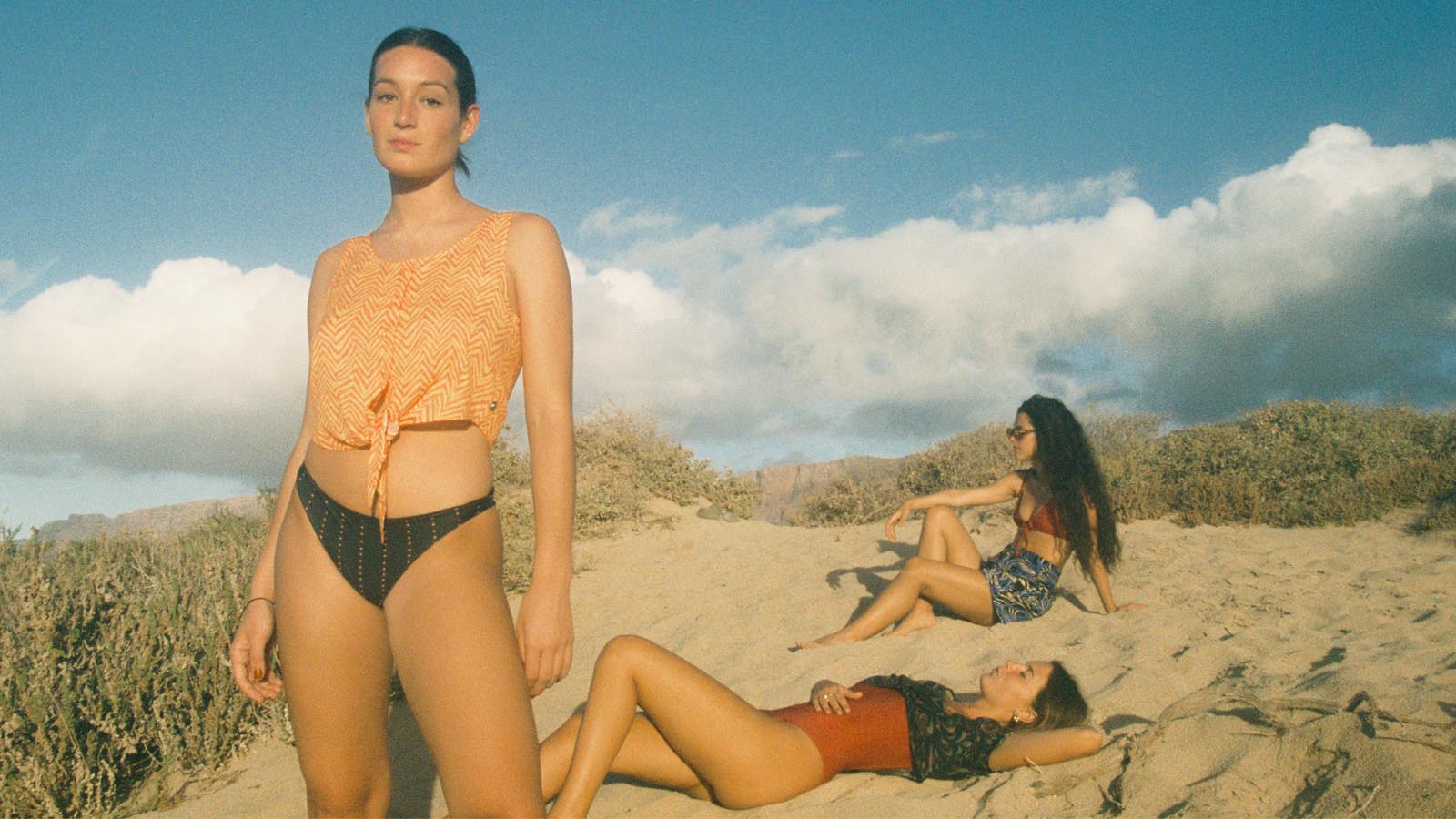 Pukas S/S 2022 Women's Swimwear Preview
Retail Buyers Guide: Women's Swimwear S/S 2022 Retail Buyer's Guide
Brand: Pukas
Interviewee: Marta Campama, Fashion Designer
What are the key industry trends in women's swimwear and how are you implementing them in your SS22 collection?
I have personally been inspired by the trend of swimwear becoming more revealing and using minimal shapes and designs, it seems to be a mixture of Brazilian style with a bit of 80's flare. I have taken some of this inspiration and implemented it into our designs whilst also maintaining the classic unique beachwear/surf style that is Pukas.
What were your best sellers in SS21?
The best sellers in our SS21 collection were the reversible triangle top and the classic 80's one-piece swimsuit.
What style/shape of swimwear is most popular in your range? 
Pukas have had the most success over the years with the aforementioned styles, in particular the reversible triangle top. The designs we make are dynamic so we often make a unique range for every year.
Where do you expect the biggest growth in SS22?
We're expecting the biggest growth to be with the tie side bikini bottom and the bikinis made with elasticized material, but you never know what will happen. That's part of the excitement of the job!
What have been the major inspirations behind the designs in the SS22 range?
I have been inspired by the more revealing cuts that seem to be originating from the Brazilian style as well as slightly more retro designs from the '80s and '90s. In addition to this, I have also complemented the design with more classic style cuts, fused with that slightly retro design making our SS22 range a completely unique collection that suits a contemporary audience.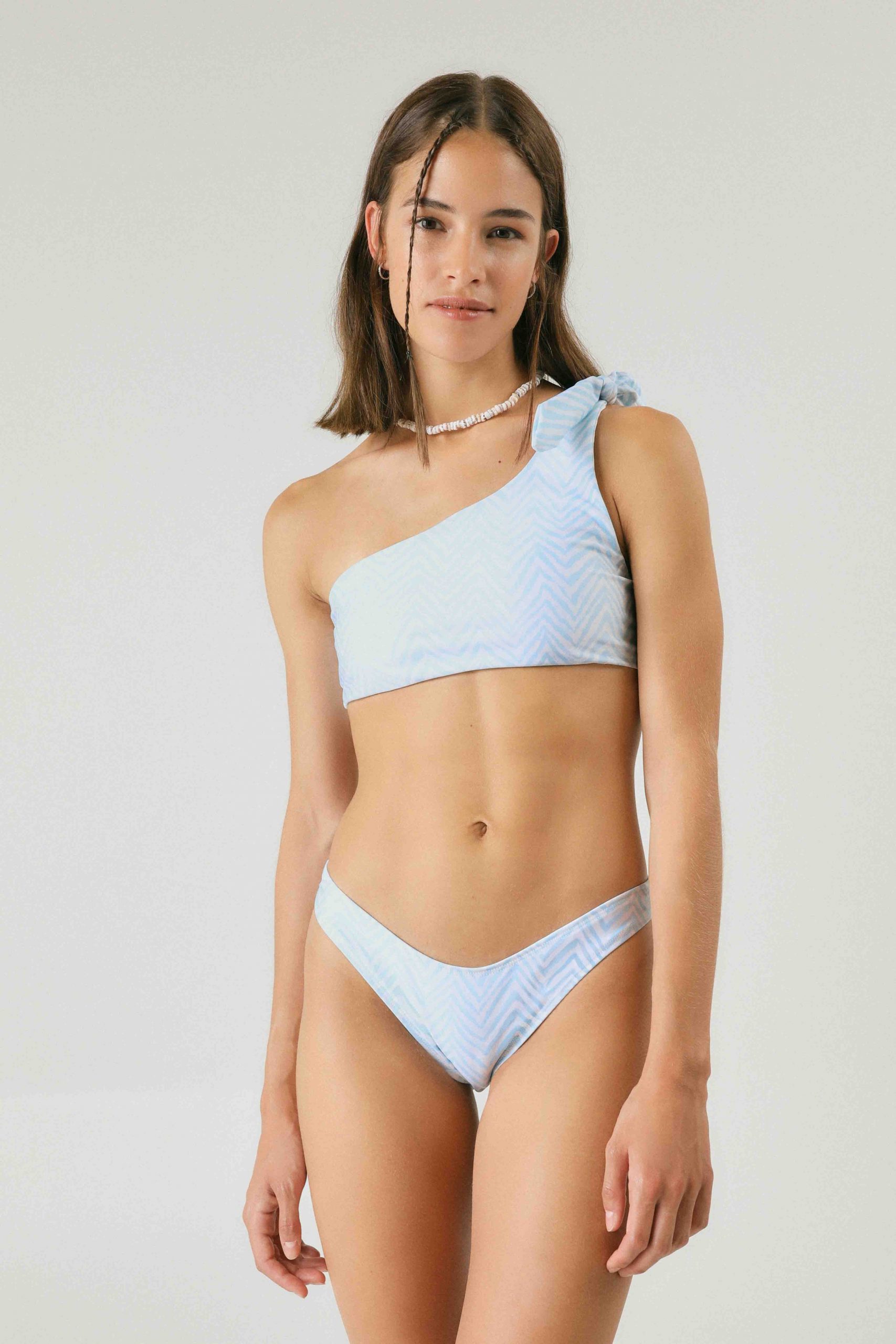 What colour palettes and prints will we find in your SS22 range? Any crossovers from other brand product categories?
Our creative director Marcos Azpiroz creates all the designs and colour patterns himself using hand-drawing techniques as well as painting and digitilizing with computer programs. The Pukas collections are very dynamic and change from year to year with some minor inspirations from other trends but they always stand alone. For the SS22 range, we have gone with some more earthy colours such as different tones of terracotta, beige, whites and some contrast colours to complement and emphasise the softer tones.
What silhouettes are you featuring in your SS22 collection?
We have a complete mix of trends featured for our SS22 collection ranging from retro tangas/thongs and Brazilian bottoms as well as contemporary triangle style bikinis with strings. To complement the more revealing designs we are also offering more classic style bikinis and swimsuits to cater for the mainstream audience. In our SS22 designs, we also have one-piece swimsuits, tee tops, asymmetrics and for the first time swimshorts to cater for our target audience of active water lovers.
In terms of performance, what materials and construction techniques are you using? Are you implementing new ones in the SS22 range?
For our SS22 collection, we are utilising materials that we have had great results with which are mainly composed of a mixture of lycra and polyester. We use quality manufacturers we have been working with for a long time in Portugal and only source our raw materials from Europe. We also have our small self-contained factory called Txaller Txiki in the Basque Country near the surfboard manufacturing headquarters that assists in the development and production of our collections. It's the same building that was used to originally launch the brand.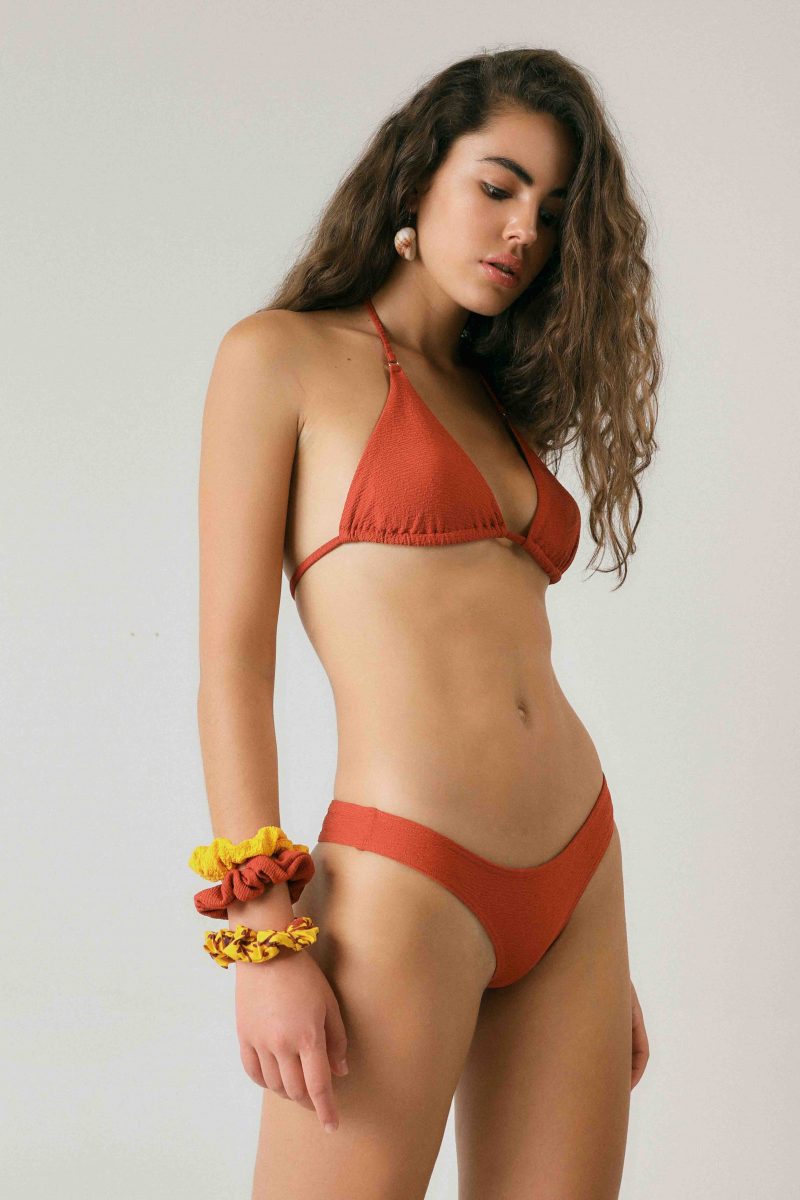 What efforts are you making towards sustainability?
All the factories that we use for development and production are certified sustainable companies that use the best environmentally friendly technologies and practices. We have also been using as much recyclable polyester as possible in our SS22 range in an effort to reduce our environmental impact when producing clothing.
Any exciting marketing campaigns for your SS21 collection? When will it be launched?
At Pukas, we offer a small, creative and eclectic range year after year and have had consistent sales results. We typically prepare a beautiful photographic lookbook presenting the collection and release it via our social media, website and newsletter. For our SS21 campaign, we took our team to Lanzarote, the Canary Islands to contrast the soft, beautiful colours and delicate patterns against the dark, harsh landscape. This was just recently launched via all aforementioned channels to coincide with stocking our brick and mortar stores.
What kind of support are you offering your retailers for your SS22 collection?
Our support for retailers for our SS22 collection is a photographic look book, excellent communication to our sales team as well as a detailed information pack to assist our retailers in the communication and marketing of the products.
Have your retailers suffered the loss of sales due to the pandemic? How have you addressed this issue?
Since the pandemic, Pukas has seen significant losses at a retail level in our brick and mortar stores due to the government enforced closures. However, our online store has seen significant growth, coinciding with our new website which was recently launched. This shift in our sales to online has actually positively affected growth across the company.