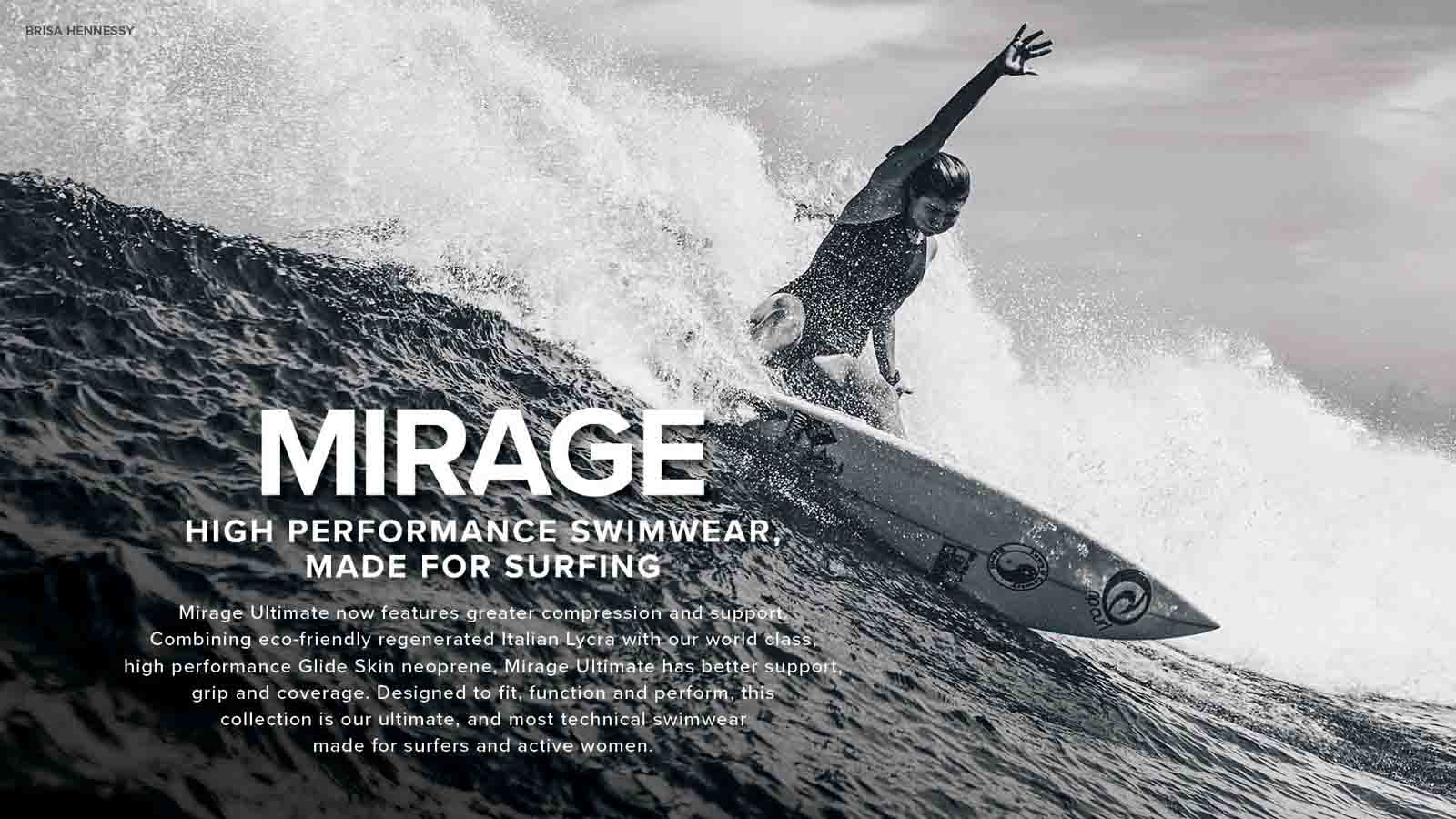 Rip Curl S/S 2022 Women's Swimwear Preview
Retail Buyers Guide: Women's Swimwear S/S 2022 Retail Buyer's Guide
Brand: Ripcurl
Interviewee: Alizée Rames, Product Manager of women surfwear division
What are the key industry trends in women's swimwear and how are you implementing them in your SS22 collection?
Women are more and more empathetic towards themselves and their surroundings. This is why inclusiveness and sustainability have been two key priorities to build Rip Curl SS22 women range. Our swim and apparel offer features new shapes fitting all kinds of bodies and we have extended our size grids. Taking care of our planet has always been important for Rip Curl and therefore we made sure to offer more sustainable options.
COVID-19 has also deeply affected consumers behaviour and expectations. They want to be able to access adventure, exhilaration and fun at their doorstep. This is why Rip Curl continued to innovate in fabrication and offer high-quality swim and activewear fabrics. We are proud to offer qualitative products to encourage people to go out there and live The Search.
People have also a new attitude towards comfort due to the pandemic. They want to feel comfortable anywhere they go and in anything they do. As a surf brand, comfort has always been an important factor when choosing our fabrics and designing fits, in swimwear with our second-skin effect fabrics for example, to apparel with various fluid fabrics such as viscose and lyocell.
Finally, we noticed that mix and match are growing again across swimwear. Therefore, we have worked on some new formulas that we are very excited about. And of course, we are still designing our perennial Classic Surf and Premium Surf capsules to cross-merchandize with any print of our range.
What were your best sellers in SS21?
We had another great success with our Surf Revival capsule. We are proud to see historical success and to be an iconic brand in that space.
The technical segment of our Mirage offer, Mirage Ultimate, still performs really well and have a great market reception as a uniquely innovative and technical swimwear offer.
We also had great results with all our DNA floral prints. We were very happy to notice that the one featured in our sustainable Saltwater Culture collection has been very successful.
What style/shape of swimwear is most popular in your range? 
Mirage Ultimate shapes are very popular, especially our one piece. It clearly positions as one of the best swimsuits on the market to surf.
As mentioned earlier, our floral and sustainable Saltwater Culture styles have been very popular as well.
And we were excited to see positive market feedback to our new roll-up swim bottom that can be worn as a classic or high waist bottom.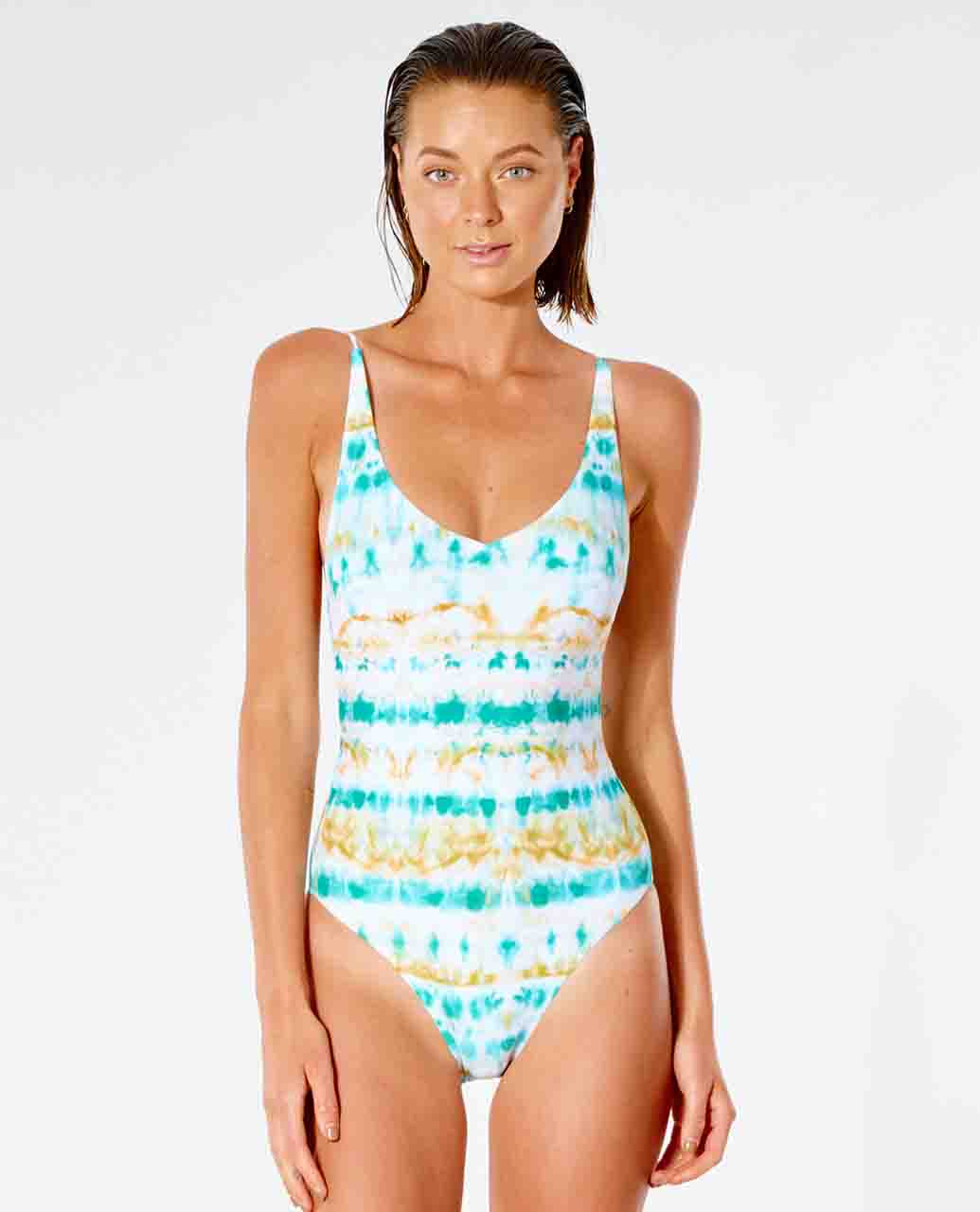 Where do you expect the biggest growth in SS22?
COVID-19 pandemic nurtured new or existing consumer behaviours such as the craving for adventure or women body-and-mind inclusiveness and expression. We are proud to be part of the brands that infuse these lifestyles and therefore we expect growth across all our women categories. We are not stepping back from any product categories. Rather, we will further invest in creativity and innovation, and bring technical, differentiated, and sustainable products to the market.
What have been the major inspirations behind the designs in the SS22 range?
The Search is our endless source of inspiration; a driving force to pursue our passion for the surf, travel, adventure and fun. With travel restrictions, our team became extremely empathetic towards their surroundings. As a result, our SS22 designs are the expression of our premium fabrication combined with local coastal life inspiration. Pure moments of elation looking at the surrounding nature from a surfboard or at sunset and lunar tides from the beach. And of course, we still pay tribute to heritage surf in our Surf Revival designs.
What colour palettes and prints will we find in your SS22 range? Any crossovers from other brand product categories?
Another impact of the pandemic has been the craving for vibrant and fun colours. Our SS22 range features colours inspired by the ocean, the sand, the sun and their state throughout the days. You will hence find some bright Caribbean blues and greens as well as tropical red and pink colours, but also some natural nude tones such as sand colours and sunset yellows and oranges. You will also find some neon colours in our Surf Revival designs to honour heritage surf.
In terms of prints, we worked on elements and colours to make our floral fresh and modern. We also have been creative in our traditional Surf Revival capsule in which we now offer a vintage floral to mix and match with the striped solid pieces. And what would be a 2022 surf brand range without a tie-dye option?! We have worked on an option with Caribbean blue touch in our Saltwater Culture capsule; one travel in the tropical island just looking at it!
Linking our key prints and colours within our entire product offering is important to us indeed. We want our consumers to be able to live the full Rip Curl experience in all that they do. All product divisions work closely together because we want to ensure the crossover (and because we like working together!).
What silhouettes are you featuring in your SS22 collection?
As mentioned earlier, inclusiveness is key to Rip Curl. We want as many women as possible to live The Search and its moments of pure exhilaration. This is why we try to offer a wide variety of shapes from surf suits to one-pieces and various bikini tops and bottoms.
One-pieces and skimpy bottoms are still trending up.
We also offer some new shapes like square cleavage tops and one-pieces.
We are also very proud of our latest Mirage Ultimate silhouettes such as the overall swimsuit as well as our roll-up swim pants which turn into high-waist fits in a second.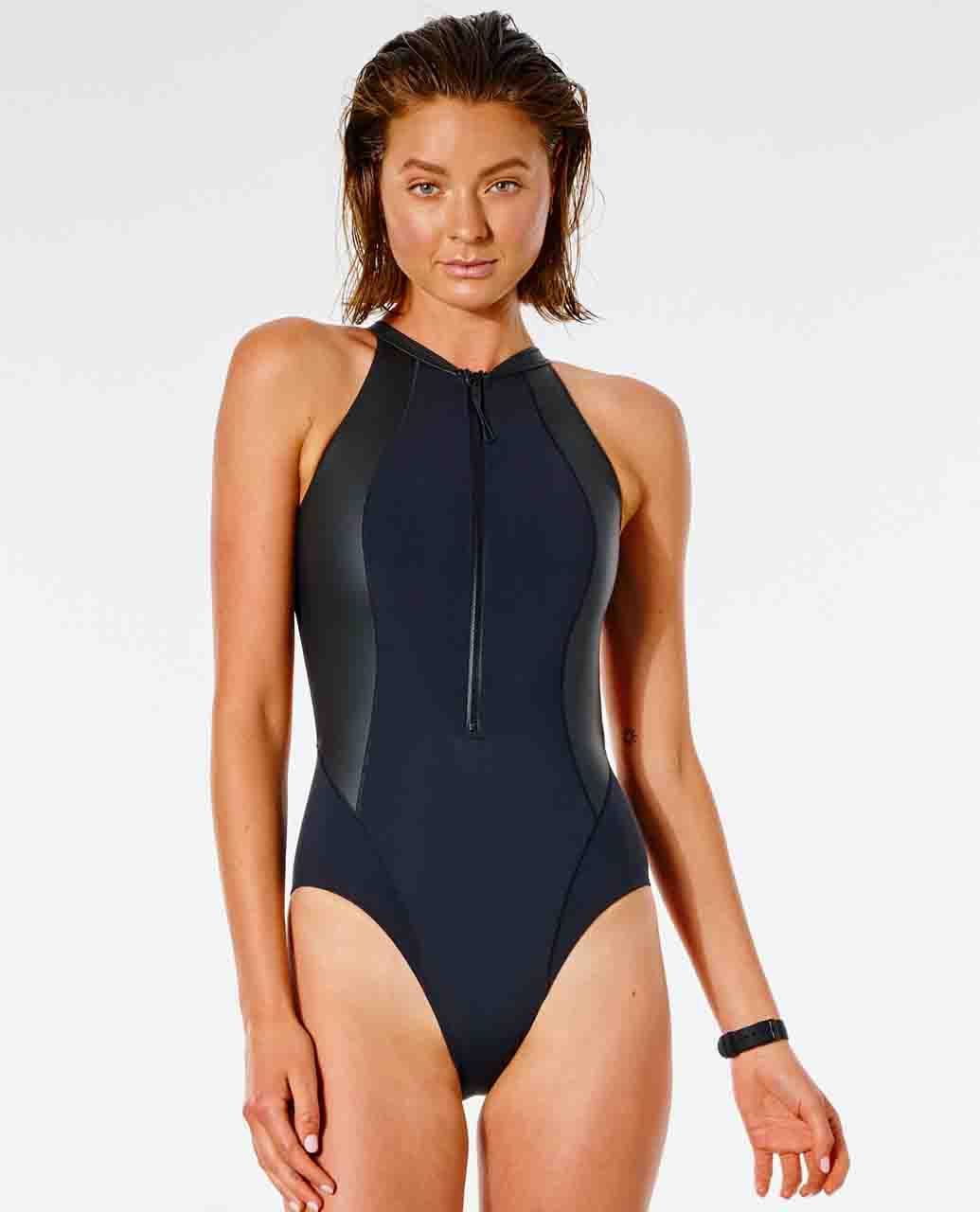 In terms of performance, what materials and construction techniques are you using? Are you implementing new ones in the SS22 range?
Rip Curl has been the first brand in the surf industry to use premium Italian swim fabrics. Since then, we continue to elevate quality standards each year with innovative fabric. Our summer 2021 features one of the latest innovative fabrics made by Eurojersey®, called Sensitive®. This fabric is used in our Mirage Ultimate capsule and provides high technology and performance, extra comfort and sustainability.
Rip Curl's mission is to make world-class swimwear made for living The Search. Therefore, our bikinis feature premium fabrics to ensure durability and comfort from surf to the beach:
XTRA LIFE LYCRA®: this high-quality fabric provides a long-lasting fit and counters thinning material, shape loss, the effects and chlorine and sun.
PREMIUM LINING: all our bikinis feature the same qualitative lining made out of a 115g lycra fabric which provides stretch, comfort, good resistance to abrasion, and quick drying.
What efforts are you making towards sustainability?
When the company founders started making plans to retire in the late 90s, they put on paper the values and principles of the brand that they wanted to see carry on. One of those values is to actively contribute to the communities we operate in, especially the environment. This is something that Rip Curl has done very well. We often operate in small beachside communities and we celebrated the 20th anniversary of Rip Curl Planet Day in 2019.
Saltwater Culture capsule is the continuity of this vision, as well as our classic surf essential swimwear. Both swim capsules use Econyl® fabrics. Econyl® is a leader in the circular economy and Rip Curl is very proud to have been the first brand in the surf industry to partner with them.
We also use some sustainable fabrics in apparel such as organic cotton, Lenzing™ Ecovero™ and Lyocell® fabrics,  BCI cotton, and much more.
The acquisition of Rip Curl by Katmandu has been a great catalyst for us to look internally at what we can do better.
Any exciting marketing campaigns for your SS21 collection? When will it be launched?
After 10 successful years of our iconic My Bikini campaign, we have launched our new marketing campaign "Summer looks good on you" starting in May 2021. We have been very excited to showcase more than 50 Rip Curl women from around the world who invite us all to join them and thrive on Summer. Our goal is to enhance moments of The Search which give pure exhilaration, confidence and fun, no matter where you are, no matter who you are. The campaign offers layers of diversity and includes an interactive web-based 'Fit Chart', where our women's Design and Product team are the models, promoting inclusivity and sizes for all.
Have your retailers suffered the loss of sales due to the pandemic? How have you addressed this issue?
COVID-19 threw many challenges to our brand as many, but we have found ways to learn from these challenges and make the most of the opportunity to rethink the way we operate. The future of Rip Curl has always been dependent upon the commitment and teamwork of the people who are considered "The Crew". People continue to be a huge focus for our organisation as we extend our efforts to improve the lives of workers in our supply chain and look for new ways to support our teams.
Please describe your 3 most important key products that retailers should definitely order.
GSISR9 MIRAGE ULTIMATE ONE PIECE: Econyl regenerated nylon high-performance compression four-way stretch-polyamide.
Details:
Good coverage
High-density heat transfer logos
Fully lined
Coated neoprene panels
Open back detail
E-Stitch detail
Mesh panelling
Zip closure
GPADE9 PLAYABELLA LEGGING: compression nylon Xtra life with VaporCool moisture control.
Details:
Secret card stash pocket
High-density heat transfer logos
Internal power mesh for support
GSIXO9 SUMMER PALM GOOD ONE PIECE: Econyl regenerated nylon 190g.
Details:
Good coverage
Light support
Fully adjustable
Metal logo trim
Removable padding
Fully lined
Tie back